Hi, there! I'm Michelle from SimplifyLiveLove and I'm excited to share a beer themed gift basket idea with you today that's perfect for beer loving husbands, friends, or other family members. My family decided a few years ago to gift consumables during the holidays. We love to eat and drink together, and enjoy not having to worry about adding stuff and things to our already crowded homes. If you like the idea of a consumable Christmas and have a beer lover in your family, you might consider giving a beer themed gift basket this year too!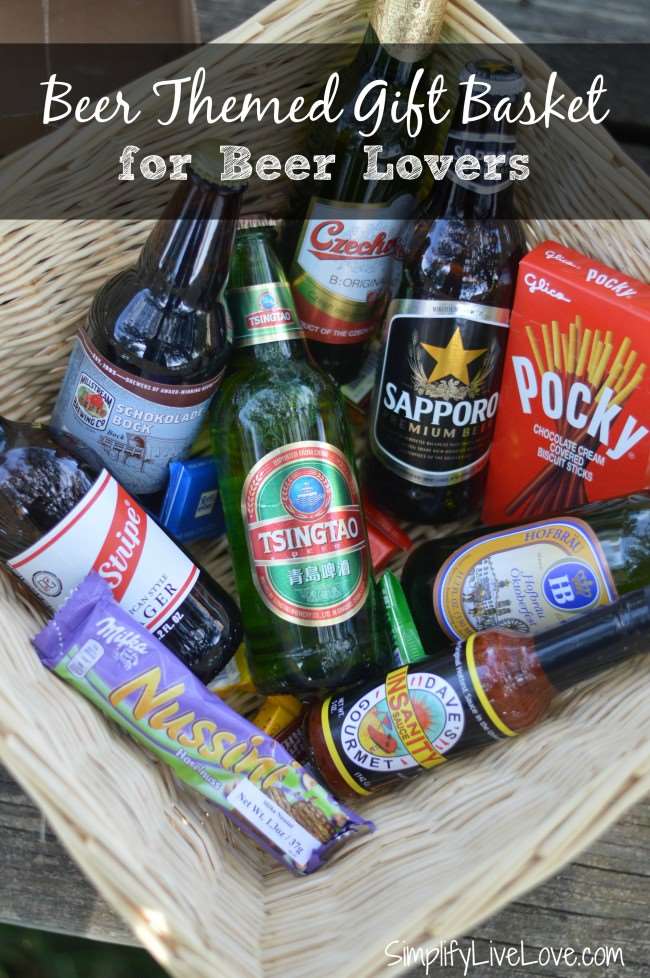 Putting this basket together is pretty easy as long as you can decide what type of beer to include. My husband and I have traveled the world together so I decided to go with an international beer theme. I headed to World Market a while back and had a great time perusing their liquor section. (Note: This isn't a sponsored post. Just saying.) I finally decided on a six pack of beers from places my husband I have visited or lived together.
Because we lived in Japan for almost three years, I grabbed TsingTao and Sapporo beers. A couple of my husband's favorite trips were to Prague and Jamaica, so I added Red Stripe and Czechvar. The Millstream Beer is because we currently live in Iowa, and the German beers are because we've had a lot of fun traveling through Germany together.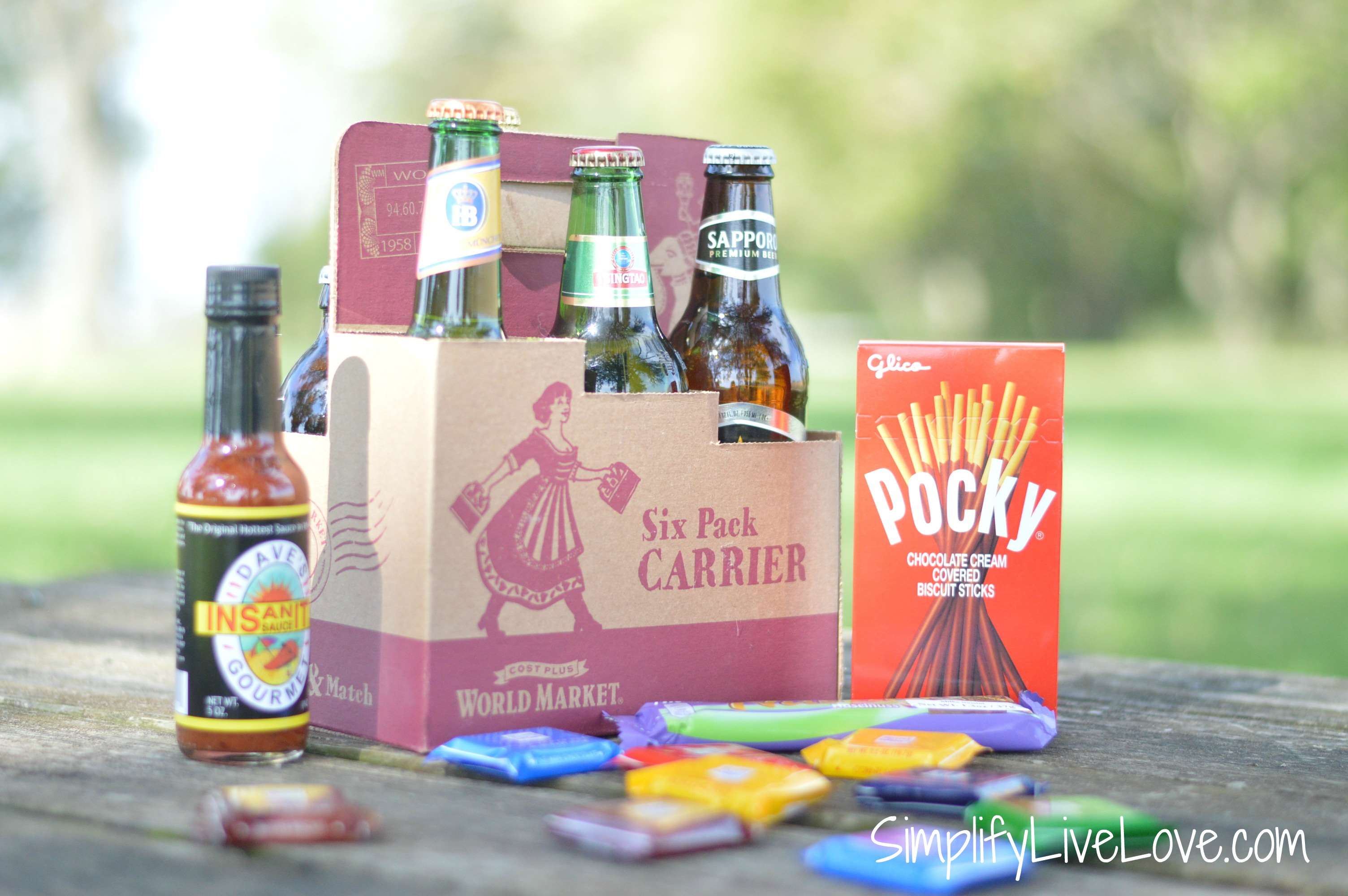 No gift basket it complete without a few snacks. Since I decided on an international theme, I went with international goodies that we ate on our travels. I love the variety at World Market! I found some fun German chocolates and added a snack or two from our days in Japan. On a whim, I threw in the Insanity Sauce, because its title pretty much sums up our life together – insanity! I think a funny beer glass would also be a great addition to this gift basket! What would you add?
I hope you like this easy gift basket idea! For more easy-to-make homemade and consumable gift ideas head over to SimplifyLiveLove! I also share farm to table and family friendly recipes, sustainable living posts, and exploits of our rural life on 5 acres in Eastern Iowa. Many thanks for allowing me to guest post!