Ever want to get away for the weekend and travel without the kids? When you get the chance, a bed breakfast is a wonderful place to escape to and relax. It could be for a solo trip, a trip with your partner, or a weekend away with good friends. I recently stayed in the beautiful Castle La Crosse Bed and Breakfast La Crosse WI. This historic late Victorian era B&B offers luxurious accommodations in what can best be described as a modern day castle. Plus the locally sourced breakfast is fit for a queen (or king).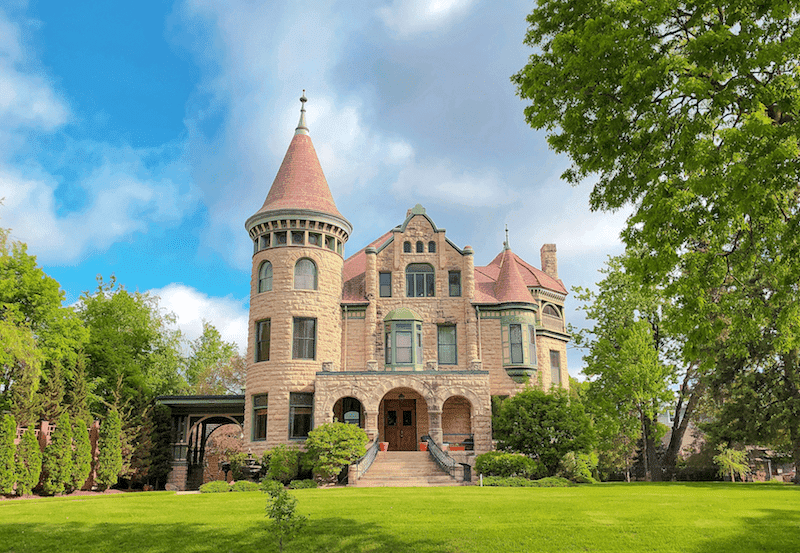 Thank you to La Crosse County CVB and Castle La Crosse Bed & Breakfast for hosting my recent La Crosse visit. This post includes affiliate links from partner brands. *Purchase through these affiliate links and we receive a small commission without any extra expense to you.
Castle La Crosse
Bed and Breakfasts provide a unique opportunity to relax. The first time I visited one during my honeymoon where I became enamored with the personalized service and unique experience a B&B offers. The Castle La Crosse is no exception. Owners Billy & Brendan provide a tranquil retreat for guests. They've maintained the historic charm of this home while providing modern conveniences you'd expect.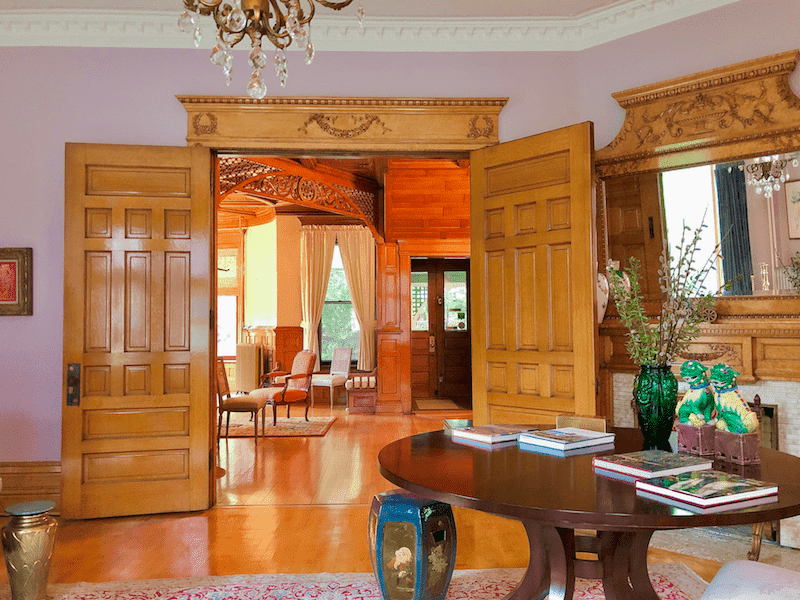 Guest Rooms
There are five luxuriously appointed guest suites with private baths. Each room is named for a different type of wood to pay tribute to the lumber baron who had the home built in 1891. These rooms are the Maple, Walnut, Birch, Oak, and Mahogany suites.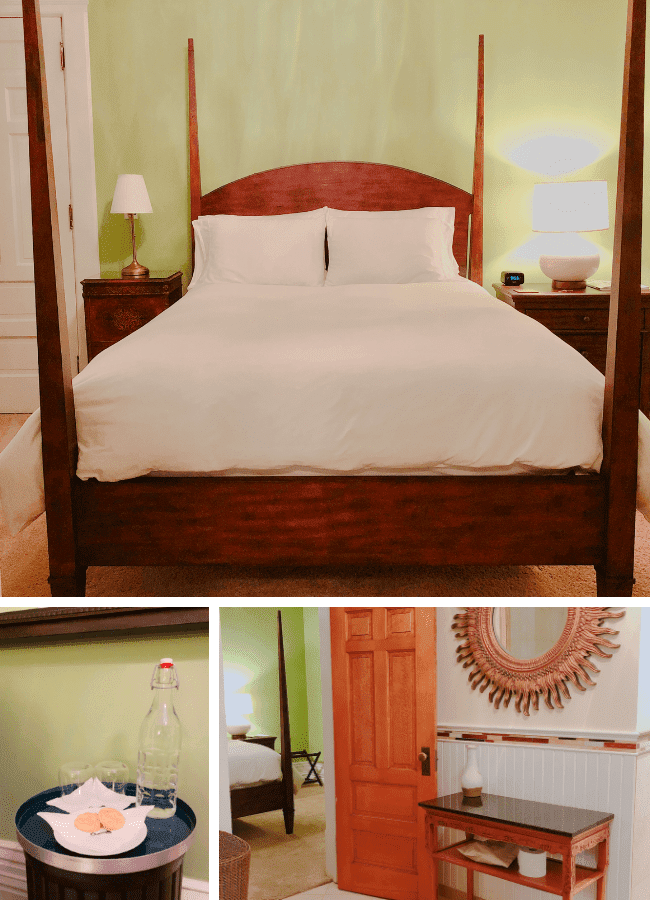 This is the Oak Suite, where I stayed during my visit. Notice the painted walls. It is the only guest room of the five to have painted walls. The other four suites feature more woodwork and wood details based on their name. The Oak Suite doesn't feature the same level of woodwork because it was originally the nanny's room and nursery.
The room features an extremely comfortable king size 4 poster bed, seating area, and small desk with chair. Only thing missing is the TV. This and the other suites do not have televisions. So there is no binge watching Travel Channel or Food Network for those of us without cable. Instead you can relax, read a book, etc. There is complimentary wi-fi if you don't want to completely unplug.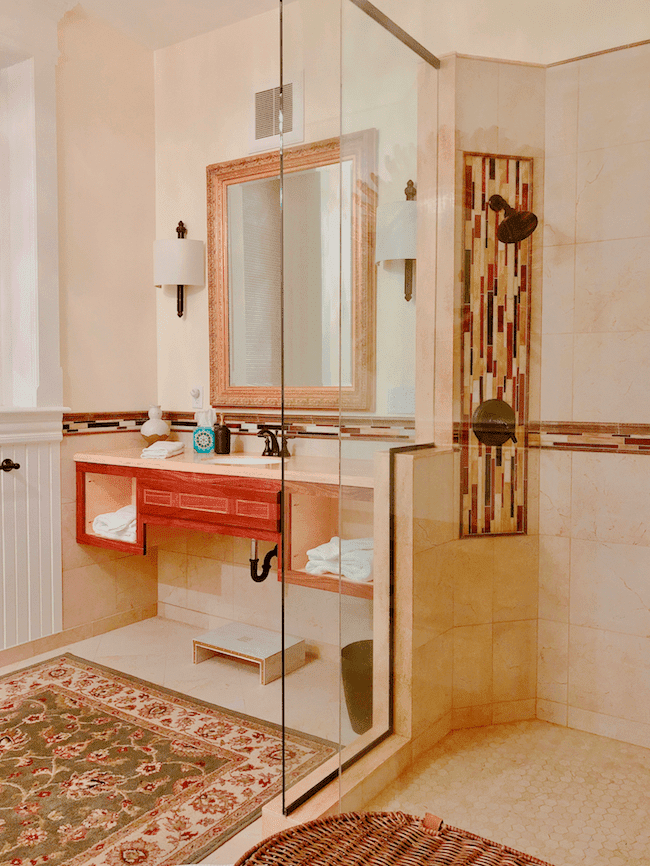 The Oak Suite has an attached bath with tiled walk in shower. Fair Trade certified toiletries are provided, like Alaffia shampoos and conditioner.
Historic Mansion/Home
La Crosse is home to one of Wisconsin's oldest communities. The city's historic district covers a total of 22 blocks throughout the area. Cass Street in La Crosse features many historic homes including the Castle La Crosse. The Castle is easily recognizable with its stone facade and turrets. It really does resemble a castle. It was built in 1891 during an era where lumber was big business. The home was originally built for lumber baron, Nymphus B. Holway and his family. The home has 44 rooms with 12 bedrooms.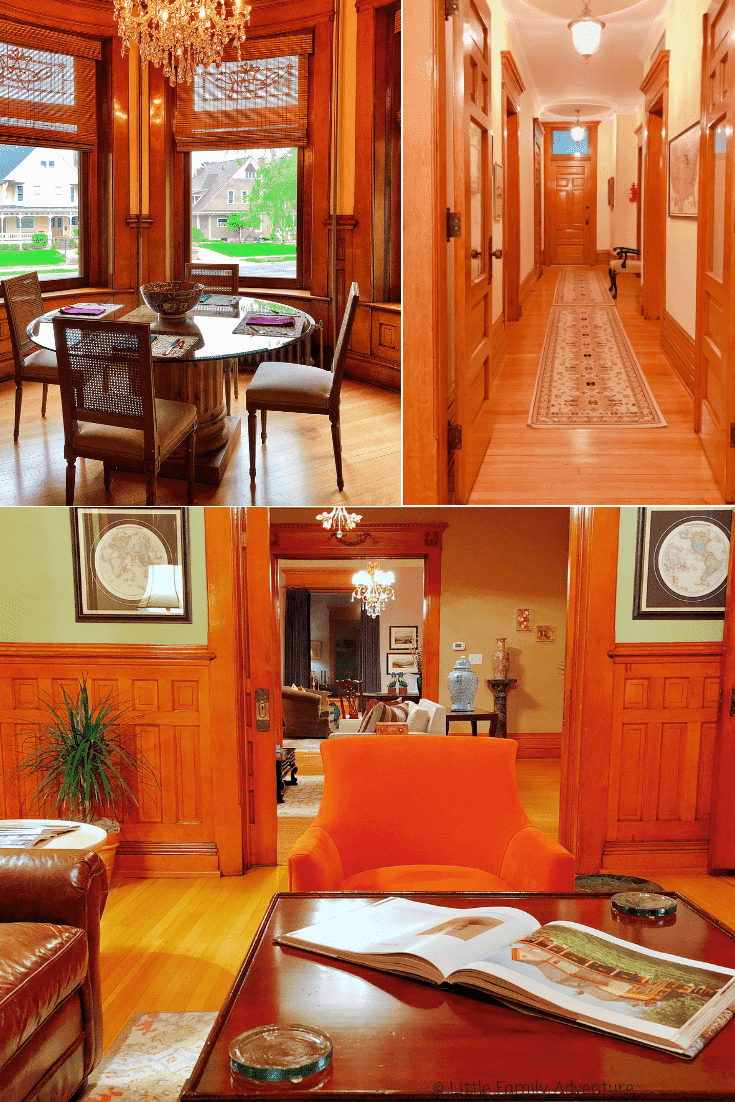 The home has been owned by the Catholic diocese as well as private families who have kept up the home's maintenance. As a result, many of the original features in the house are still there. There are over 29 original stained glass windows, original fireplaces, and decorative woodwork.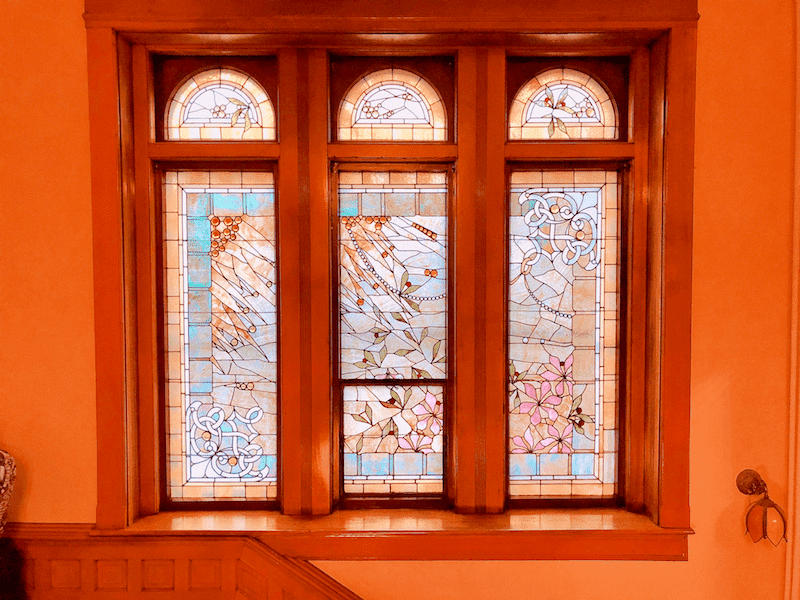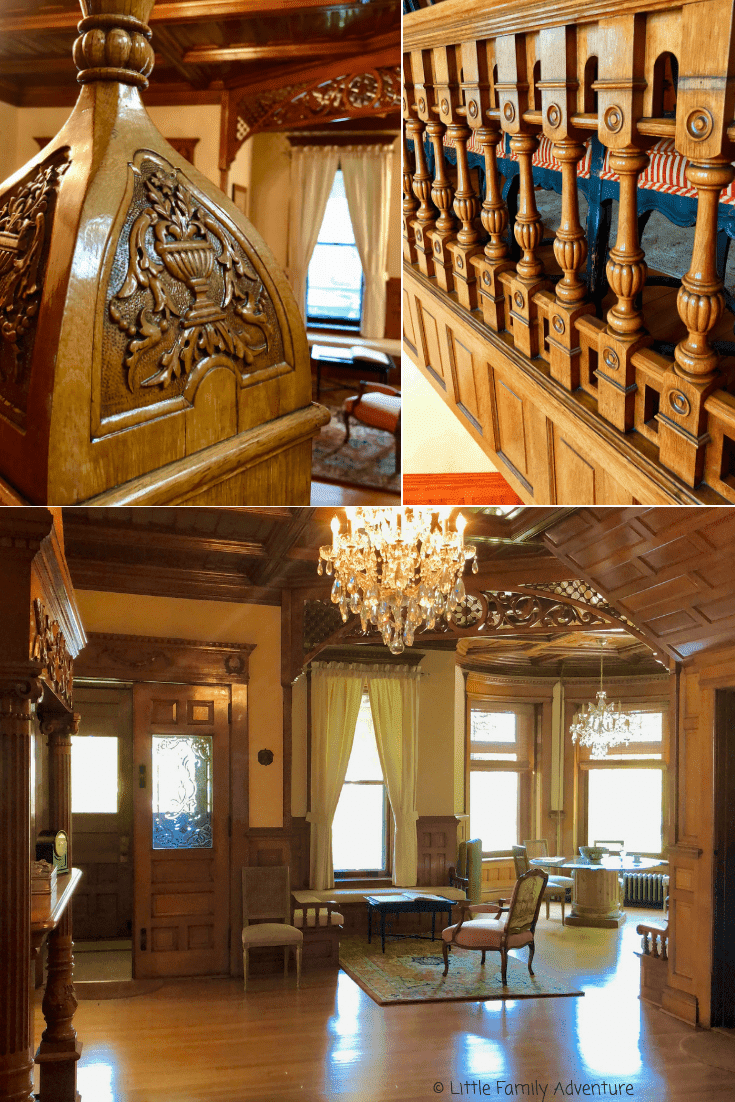 Locally Sourced Breakfast
One of the best things about staying at a Bed and Breakfast is the morning meal. Guests here enjoy a full breakfast each morning during their stay. Brandon, co-owner and chef, sources as much as he can locally. Meat and eggs come from a family owned farm in Houston, MN. Other ingredients come from farms within a 30 mile radius of the house.
Breakfast is served in the grand dining room. Guests can dine with owner Billy in the dining room, enjoy their meal elsewhere on the main floor, or have room service at a nominal fee. If you get the chance, I recommend sitting with Billy for breakfast as he is a wealth of knowledge about the area. As a fellow traveler, he has countless stories about trips that will inspire you to travel to new places and return to La Crosse again and again.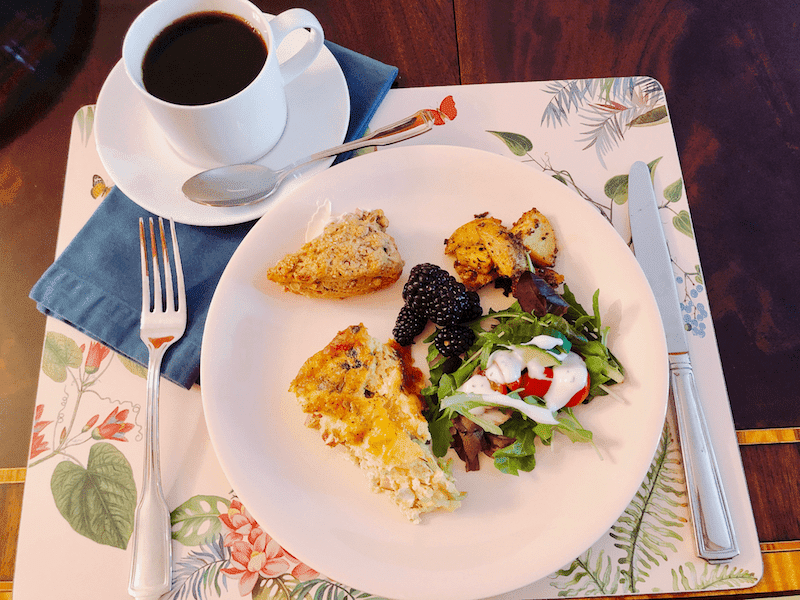 During my early spring visit, rhubarb was in season. So Brandon created a delicious bread pudding with rhubarb, a rhubarb compote with yogurt, fresh scones, quiche, and more. Always on the menu is fresh fruits, juices, coffee, and some type of salad.
Where to find the Castle La Cross Bed and Breakfast La Crosse WI:
Address: 1419 Cass Street, La Crosse
Website: www.CastleLaCrossebnb.com
The city of La Crosse in western Wisconsin. It's an easy 2.5 hours from Minneapolis, 3 hours from Milwaukee, and 4 hours from Chicago. So it's an easy drive for a weekend getaway.
If you want to venture out and explore La Crosse, I have a few suggestions for you. The area has countless outdoor recreation opportunities include the Rail to Trail bike system, water sports, and hiking around Granddad Bluff. The city is home to several universities and offer shopping, great food and more. My trip was my first, but it won't be my last. This bed and breakfast La Crosse WI is a great place to stay on your trip. Plan your next getaway and see why TripAdvisor lists Castle La Crosse a 5.0. our of 5.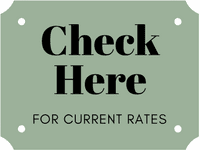 Be sure to SUBSCRIBE and on FACEBOOK , TWITTER , INSTAGRAM and Follow PINTEREST to see more delicious recipes, travel destinations and tips, adventures, and more of what we are up to!