Looking for a quick and easy side salad? Look no further! This creamy dill cucumber salad is inspired by an old German favorite that I found in one of my Grandmother's cookbooks.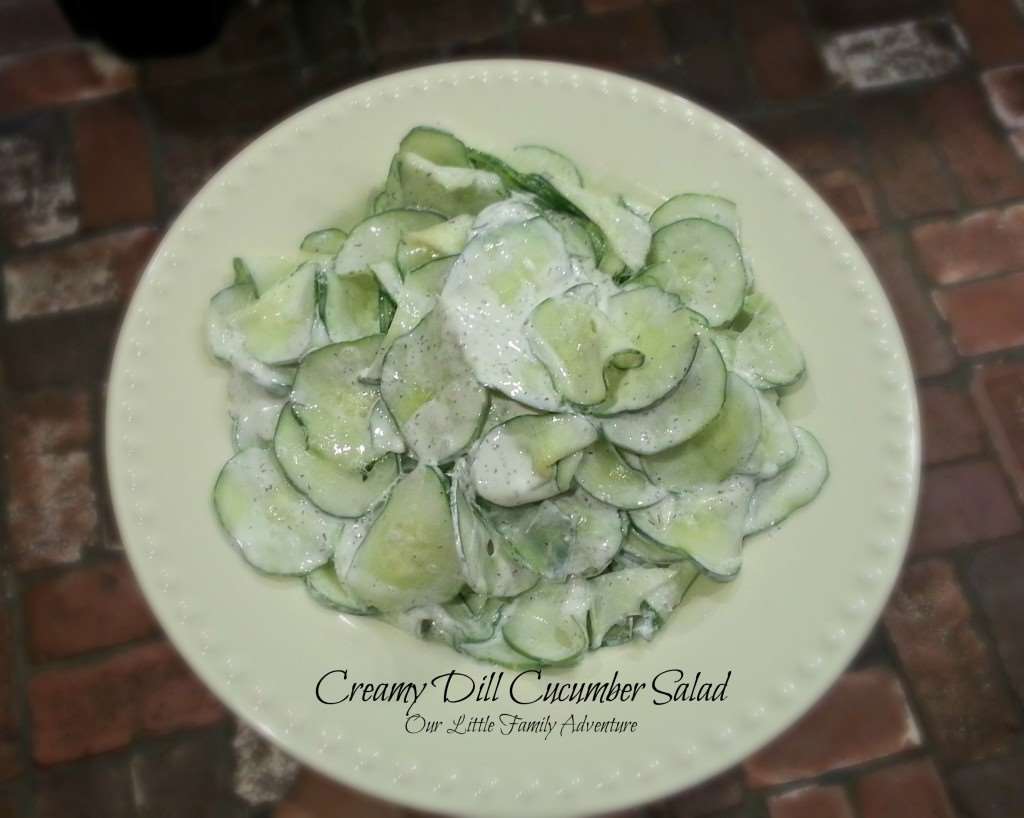 This cucumber salad is really light and pairs well with heavier main entrees like Sauerbraten or pork roasts, with spicier dishes and curries, or with a simple sandwich for lunch. It's really versatile and a great way to enjoy cucumbers.
The key to a great cucumber salad is getting the cucumbers sliced as thin as possible. Use a mandolin or food processor to make quick work. Just be sure to watch your finger tips.

Yield: 4
Creamy Dill Cucumber Salad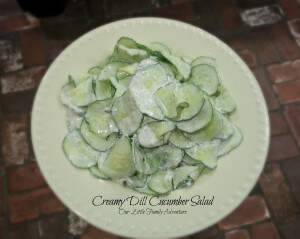 Ingredients
3 cucumbers, thinly sliced
1/2 cup sour cream or plain Greek yogurt
1/2 teaspoon dried dill
2 Tablespoons lemon juice
1 teaspoon sugar
salt and pepper to taste
Instructions
Mix sour cream, dill, lemon juice, and sugar in a medium bowl.
Add sliced cucumbers to sauce.
Season with salt and pepper to taste
Serve immediately.
If you like this salad, try these other great salads and veggie dishes: