Are you having fun this summer? I know we have been having a great time this summer. All this fun is making my kids really hungry. This Creamy Summer Fruit Salad is the perfect snack that satisfies their sweet tooth and is still good for them. It's also great for summer pool parties, picnics, and backyard barbecues.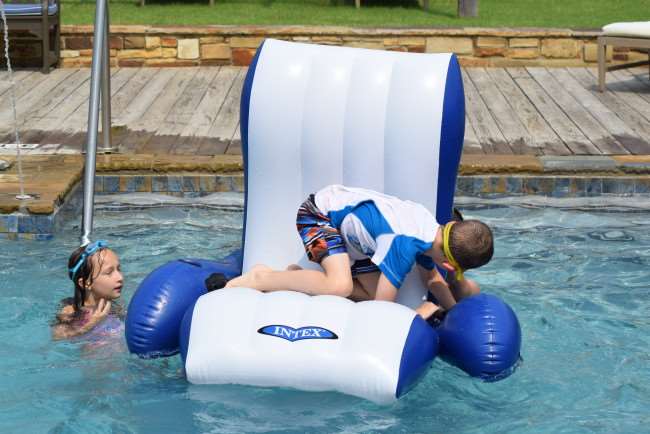 Every summer it seems like we are busier than during the school year. Between heading to the pool, friends' homes, vacation, sports, and everything else, we are just plain BUSY! I'm not complaining though because we are having sooo much fun!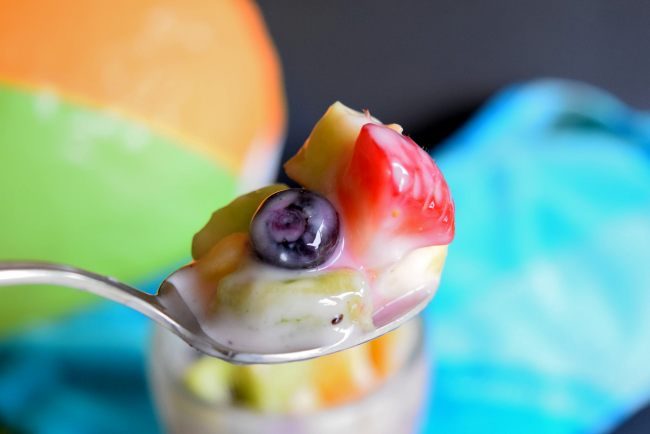 As a mom, I want to be sure I have plenty of snacks and healthy foods available for them. Fruit and fruit salad are favorites in our house. This Creamy Summer Fruit Salad combines fresh fruit and Vanilla Yoplait Yogurt for a great anytime snack.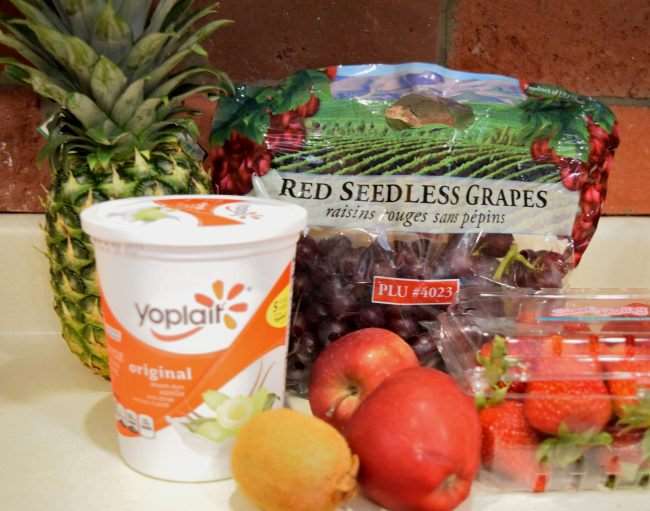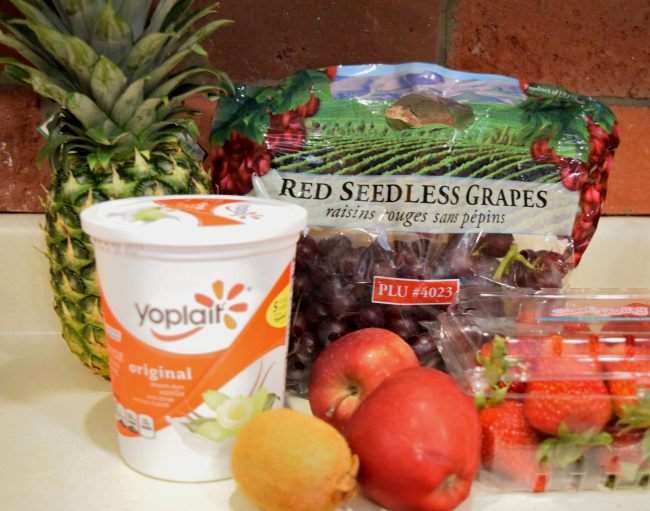 The best thing about it is it's simple and the kids really love it. With everything else going on this summer, quick and easy are music to my ears. Don't you agree?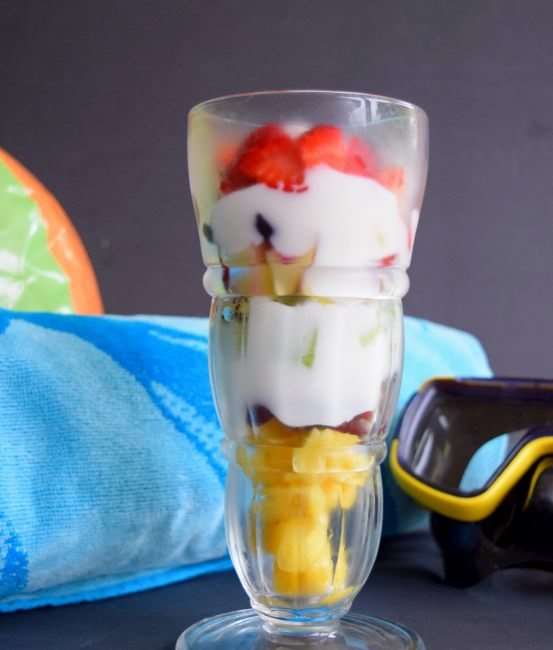 This fruit salad can be created 2 ways; as a layered salad or as a creamy fruit salad. The layered salad is perfect for a party or barbecue. Just layer ingredients and top with Original Yoplait Yogurt .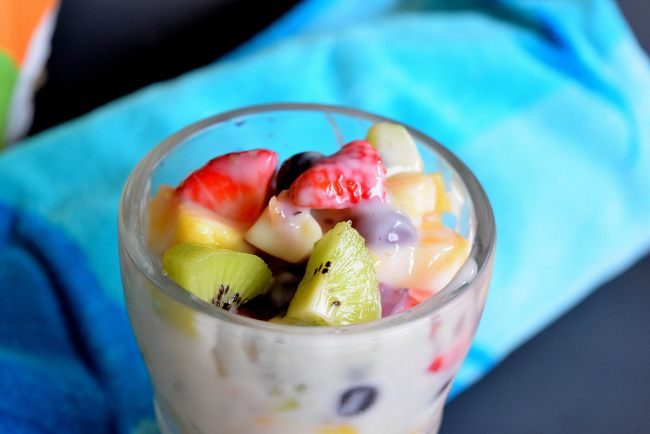 The Creamy Fruit Salad is combined and placed in a large serving bowl or individual bowls. Mason jars make great individual serving bowls. Top with a lid and they become portable for picnics, lunches, and snacks on the go.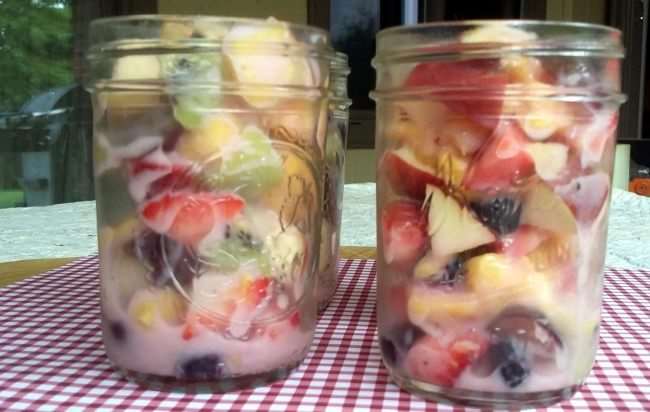 Creamy Summer Fruit Salad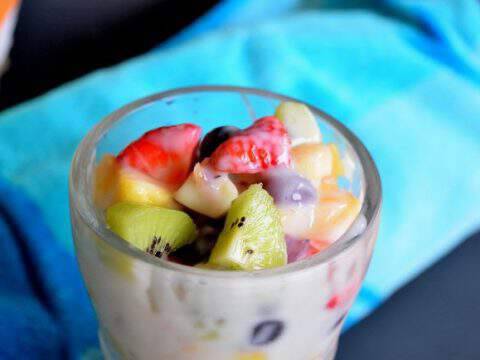 A quick and easy fruit salad with fresh fruit and yogurt. It's the perfect way to snack or enjoy a light summer dessert.
Ingredients
1 cup red grapes, cut in half
1/2 pineapple, cubed
1 kiwi, peeled and cubed
1 cup cubed strawberries
1 apple, cubed
1/4 cup blueberries
1/2 cup vanilla Yoplait Yogurt
Instructions
For Layered Fruit Salad
Stack 2-3 types of fruit in a glass serving dish or tall glass. Top with 1-2 tablespoons of yogurt. Repeat until you've used all the fruit and yogurt. Refrigerate until ready to use.
For Creamy Fruit Salad
Combine all the ingredients in a mixing bowl. Refrigerate until ready to use.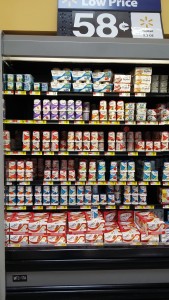 Walmart is a good place to find great variety of Yoplait Yogurt. You can try Original (like we used in this recipe), Light, Greek, and Gogurt®. Find one you like and take it with you while you enjoy all the fun the summer has to offer.
This is a sponsored conversation written by me on behalf of Yoplait®. The opinions and text are all mine.