Getting outside is the best way I know of to reduce stress, get some exercise, and recharge my batteries. During this era of social distancing, I wanted to put together a list of 8 easy and fun things to do alone outdoors. Day or night, these are fun and mostly free things you can do most anywhere and be rewarded with some much needed solitude, fresh air, and enjoyment.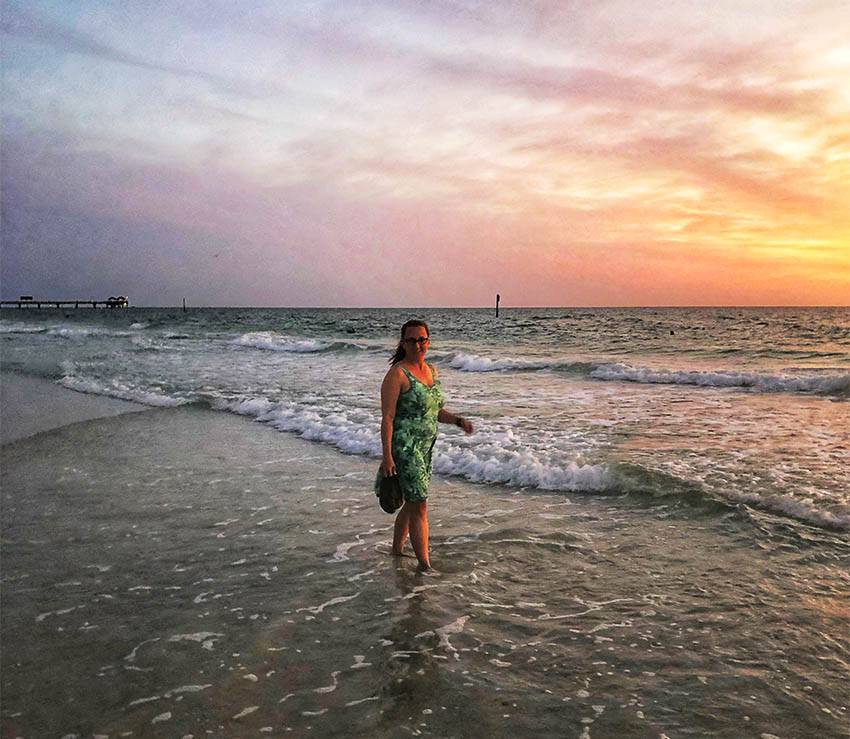 Although each of these outdoor activities are things to do by yourself, you can bring the family or a small group of friends if you like. They are also great for teens and older children who crave more independence. These things/activities are ideal for any outdoor skill level. But you may find that you need a solo trip with a little time away from the kids. That's okay! As a mom, I know firsthand that I need to take care of myself if I have any hope of taking care of others. Take care of you! These solo activities will help and you'll have a great time.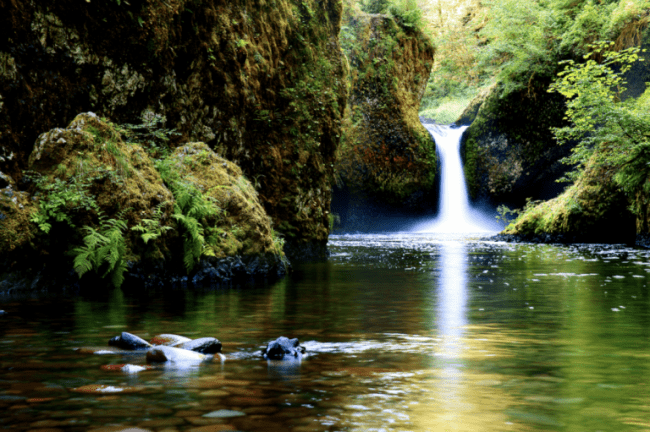 GO FOR A WALK/HIKE/RUN
Any and every outdoor adventure starts when you step foot outside the door. So that is where I start this list of outdoor activities. Grab your hiking/running shoes and set your own pace and just get out there. Most shelter in place orders allow for a walk around your neighborhood, so you can start there. Otherwise, head to your favorite trailhead, outdoor space, or park.
As a bonus, research shows that walking barefoot in the grass or on a beach, also called grounding, can actually improve your mood and health.
GO STARGAZING
One of my favorite things to do alone as a kid was to look up at the stars. Now as an adult, I still enjoy heading out to an open area away from the city to watch the night sky, see shooting stars, or watch an orbiting satellite zoom overhead. Some areas can have considerable light pollution. So it can be helpful to find and use an online light pollution map to help you find a dark sky. Find more stargazing activities here.
START A GARDEN
All you need is sunlight, a little dirt, and water to start a garden. If you don't have a yard, you can grow a vertical garden or plant containers on a patio or windows. If you have never grown vegetables before, radishes are super easy as they are ready to harvest in about 30 days. If you have space, try your hand at a butterfly garden or a pizza garden (vegetables and herbs for pizza sauce and a few veggie toppings).
READ IN THE PARK
There is nothing quite as good as curling up to read a book. Find a shady spot or hammock and dive into a new world within the pages. If you are looking for something new to read, try the Book of the Month club with new titles every month or these outdoor adventure books featuring women on Amazon.
GO GEOCACHING
For this modern day treasure hunt, all you need is your smart phone and download the free app Geocaching. Then you can set out in search of caches in your area. Learn about how to get started geocaching here.
SKETCH OR JOURNAL
It's extremely relaxing to sit outside and immerse your senses in nature. Gran a notebook, sketch pad, or journal to record what you see. If you are new to this or want to hone your skills before you head out, Bluprint offers some great online classes. I look a nature sketching class and an into to creating a nature journal that I really enjoyed. You can read about the Bluprint digital classes here.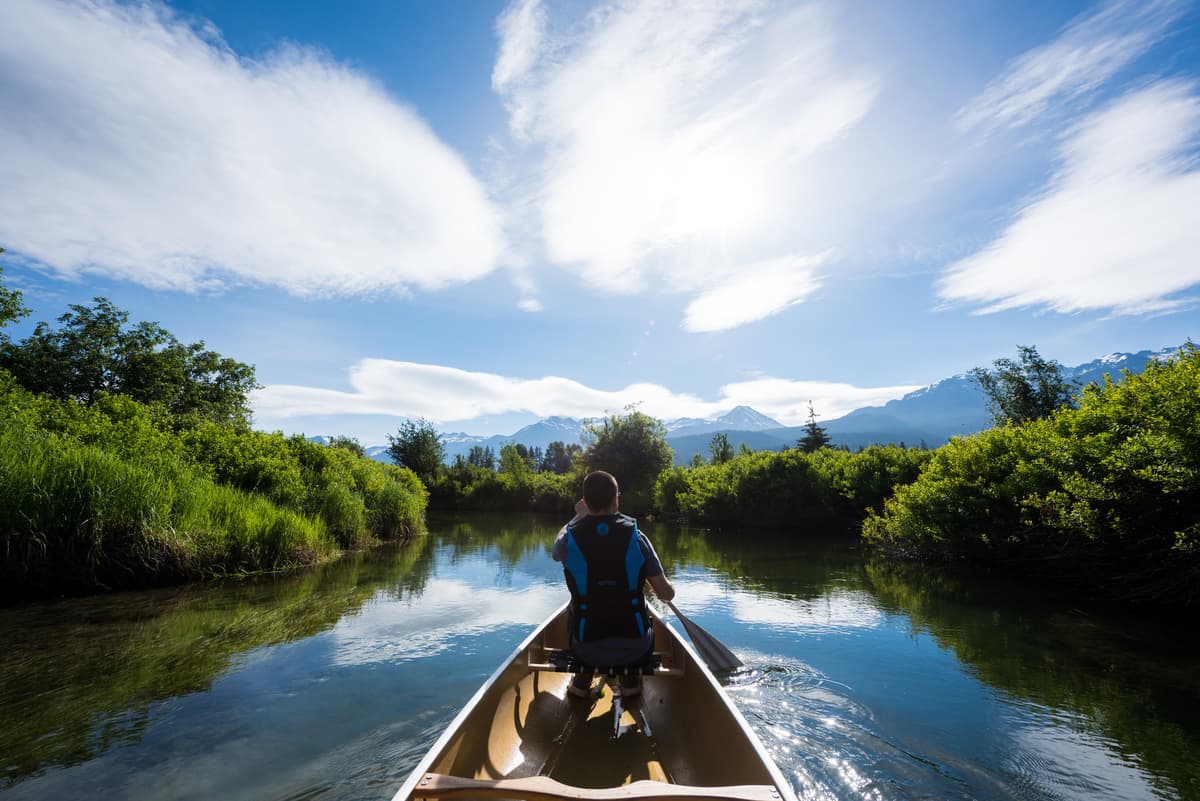 GO CANOEING, KAYAKING,OR PADDLEBOARDING
If you have a canoe, kayak, or SUP, grab it and your personal flotation device before heading to the nearest waterway. I find it 100% relaxing when I get out on the water. I can stop when I want, dip my toes in the water or go for a swim. It's just a joy to listen to nature around me and go at my own pace. Note: If you or your kids want to get into kayaking, start with these kayaking tips for beginners.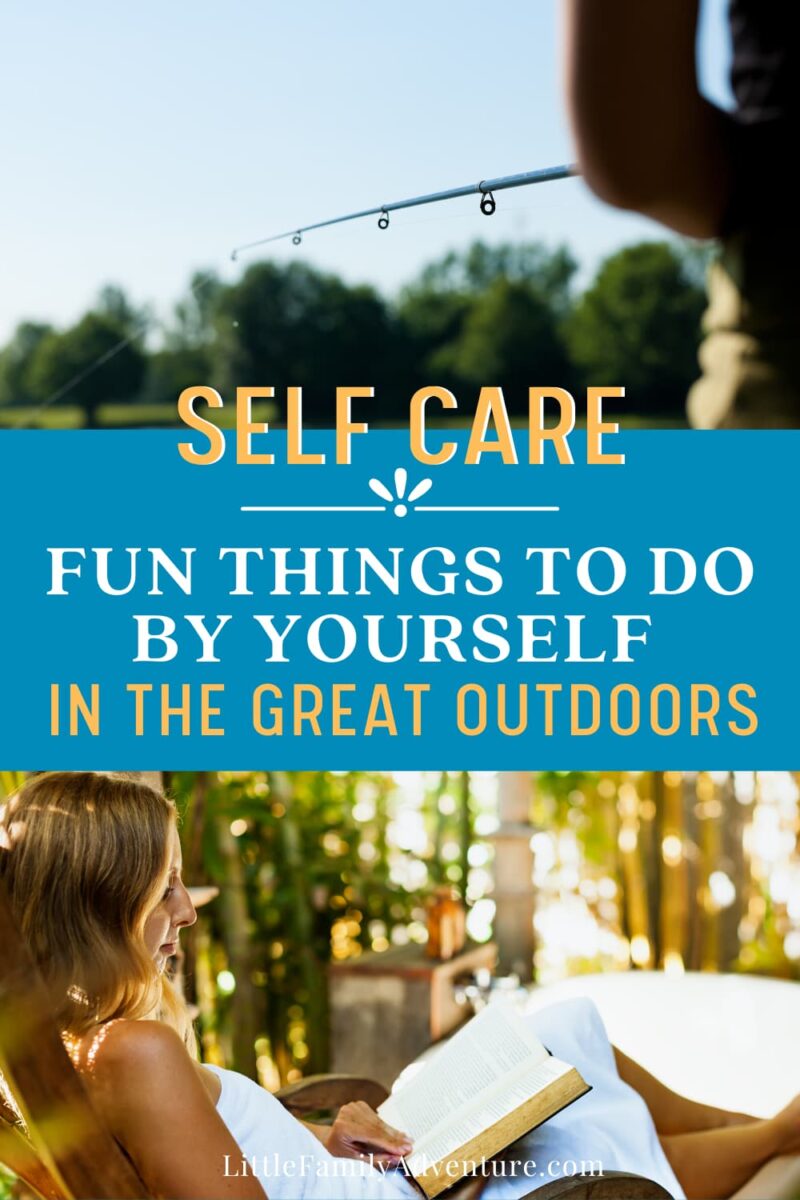 GO FISHING
Fishing is another one of those fun things to do by yourself if you have the equipment. It doesn't take much; a rod, reel with line, and a few lures or bait. You can spend hours at the lake, pond, or nearby river fishing. You can also do it while kayaking.
It feels great to get out and spend some time by yourself outdoors. These are just a handful of ideas to start out. Give them a try and enjoy getting outside more.
What other fun things do you do by alone? Tell us about them in the comments below.