This giveaway and article on gifts for the outdoor family is sponsored by Academy Sports + Outdoors. All thoughts and opinions are my own.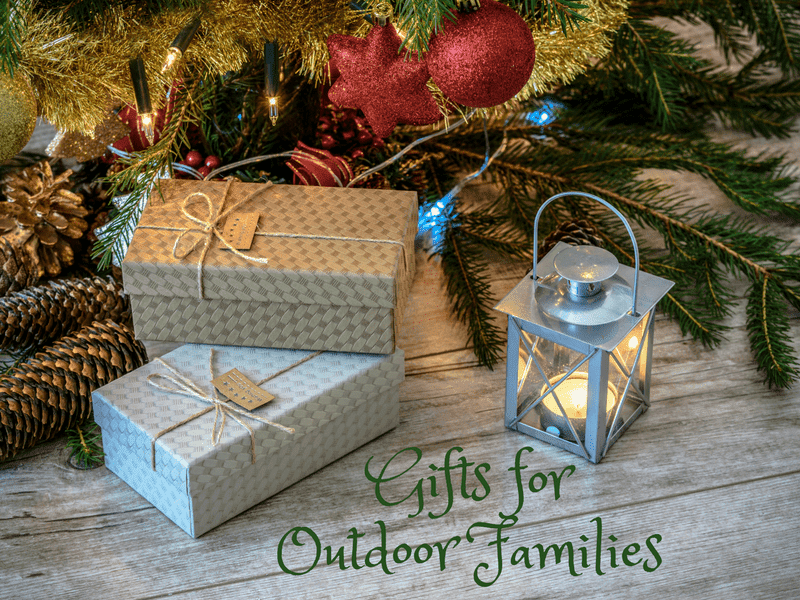 For the family on your gift list who loves to get outdoors, why not give them a family gift this year? Consider giving the type of gift that everyone can use and may actually encourage them to get outdoors more often. I was searching for just such a gift for my family this year. When shopping for outdoor gear, Academy Sports + Outdoors is my first stop. They have everything I or my family could need to get outdoors. From outdoor clothes and shoes to camping gear, they have it. Plus their everyday low prices leave me with more money in my wallet to go adventuring. More adventures sounds perfect!!!
Need a few ideas for outdoor gifts for a family? Before heading to my local Academy store, I polled Little Family Readers and asked this question, "if you were to receive a family camping or outdoor gift (value $100 +/-), what would you like under the tree?" There were some great ideas, some I hadn't thought to give. But here are a few of the most popular answers from readers:
• Air mattress/camping pad
• Outdoor lighting/head lamps
• Camp cookware
• New hikers for the family
• Waterproof medical kits/emergency kits
• A hotel room (readers have a great sense of humor) • New tent
• Camp stove or cooking system
Like many of you, everything always seems to come back to food, whether it's at home or when camping or hiking. I loved the idea of a new camp stove system. An all-inclusive set would be easy to carry and could be used while camping, hiking, road tripping, tailgating, etc. So many uses! So filled with all these ideas, I headed to Academy where I found everything on the above list of ideas, except hotel rooms. But there were tents like this Discovery Adventures Tent we received earlier this year.
This year Backpacker Magazine named Jetboil cook systems among the Best Camp Cooking Gear. For the holidays, Academy Sports + Outdoors has the JetBoil Flash Cooking System specially priced at $79.99. That's $20 off their everyday low price of $99.99.
This cook system is great for families who want a hot beverage or boiling water for dehydrated meals, soup, etc. It's one liter capacity and compact size make it ideal for backpacking or the active family. Push button start means no more searching for matches too.
For the adults who start each day with coffee, pair this JetBoil Flash system with Jetboil's Coffee Press accessory, a pound of ground coffee, and a new Hydro Flask 20 ounce coffee mug (specially priced for the holidays at $19.99). For the kids, add gourmet hot chocolate mix and a few handmade marshmallows. Together this will be one of the best gifts for the outdoor family and one they will all LOVE!!
Find the Jetboil Flash and Hydro Flask coffee mugs all specially priced in stores and online at Academy.com.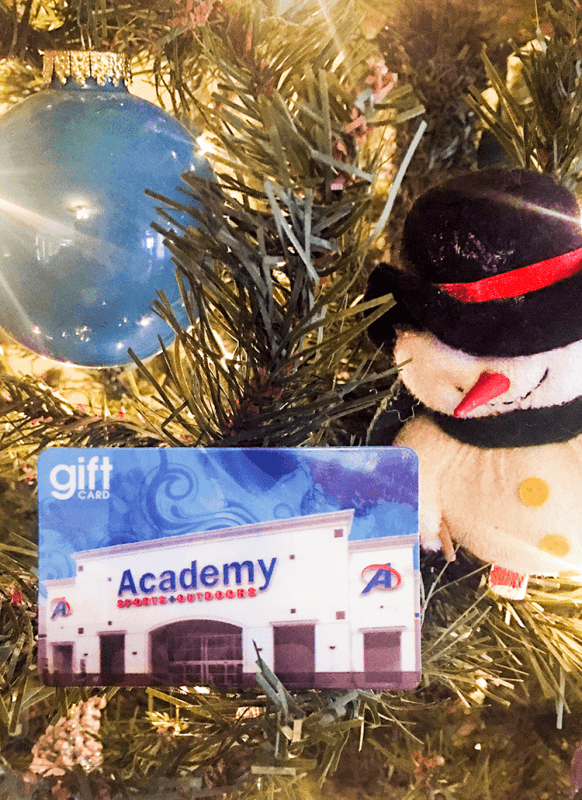 If you can't decide what to give, a gift card is always a good option. Speaking of gift cards, are your ready to enter our Holiday Gifting for the Outdoor Family to win a $100 Academy Sports + Outdoors gift card? See below!
Holiday Gifts for the Outdoor Family Giveaway
We are giving away one (1) $100 Academy Sports + Outdoors gift card. Open to US residents 18 years and older.
Enter below on the giveaway widget (daily entries available).
We'd love to hear from you! If you were to receive a family camping/outdoor gift this holiday season, what would you like to see under the tree? Share with us in the comments below.