Disclosure: This blog contains affiliate links. They help pay for the coffee that keeps us turning out adventures week after week. I'll only recommend and share products that I use and love myself. Thanks!
So you're thinking about or are already planning a trip to Silverwood? Our family really likes this is theme park in Athol, Idaho. It's a great place for family fun and creating summer memories. You can read about our recent Silverwood Theme Park trip to give you a few planning ideas. But before you go, there are a few theme park tips I want to share with you.

Silverwood Theme Park Tips
Seasonal Family Fun
Silverwood is a seasonal theme park. So you many of the rides are only open during the summer months (from May to September). You will want to plan your visits accordingly. The most popular time of year to visit is in July and August, when the weather is hot enough to fully enjoy the water-based rides as well as the adjacent water park, Boulder Beach. However, if you don't mind a bit of cold, you can plan your visit for June to avoid long lines.
Discounted Tickets
Discounted tickets can be purchased ahead of time online, at least three days in advance of your visit. The tickets can be sent to your phone, so you don't have to print them out! For more deals, come earlier during the season, in May or June, when ticket prices are at least 20% cheaper than the end of the summer prices.
Silverwood also has an option called Bounce Back Admission, where you can buy discounted tickets during your visit at the park, to let you come back the next day.
Dining at Silverwood
For dining options, Silverwood has plenty to choose from. The High Moon Saloon and Lindy's are good choices for sit-down restaurants. Both are located in the park's Main Street section. For our family, we chose to head over to Chuckwagon John's, an all-you-can eat barbecue, located in Roller Coaster Alley. The food is served buffet style, with selections of barbecue pork or chicken, as well as salads and sides to choose from.
Hotels Near Silverwood
In terms of lodging, Silverwood actually has an RV park and campground located next to the park, with 126 RV spots and 41 tent-only sites. This is a great option for families wanting to save some money. Discounted tickets are also available for guests who camp at the RV park.
For those wanting less rustic accommodations, nearby Coeur d'Alene, ID and Spokane both have plenty of hotels to choose from, for all types of budgets. Search Here for Hotels.com Best Hotel Deals!
We thoroughly enjoyed our visit to Silverwood, and plan to return later this summer to experience Boulder Beach. Even now, several weeks after our visit to Silverwood, our kids are still talking about how much fun they had riding Thunder Canyon and watching the magic show! As a parent, I try and continue my parents' tradition of annual family trips during the summer. With trips like our recent one to Silverwood, I'm glad that I can help my own kids build lasting family memories this summer.
Guest Blogger Bio:
Guest Blogger Bio:
Astrid Vinje is a travel-loving mom of 3 living in Seattle. Find her family adventures and stories on approachable family travel at www.thewanderingdaughter.com. Find her on social media too at Twitter: @WanderDaughter | Instagram: @wanderdaughter | Facebook: TheWanderingDaughter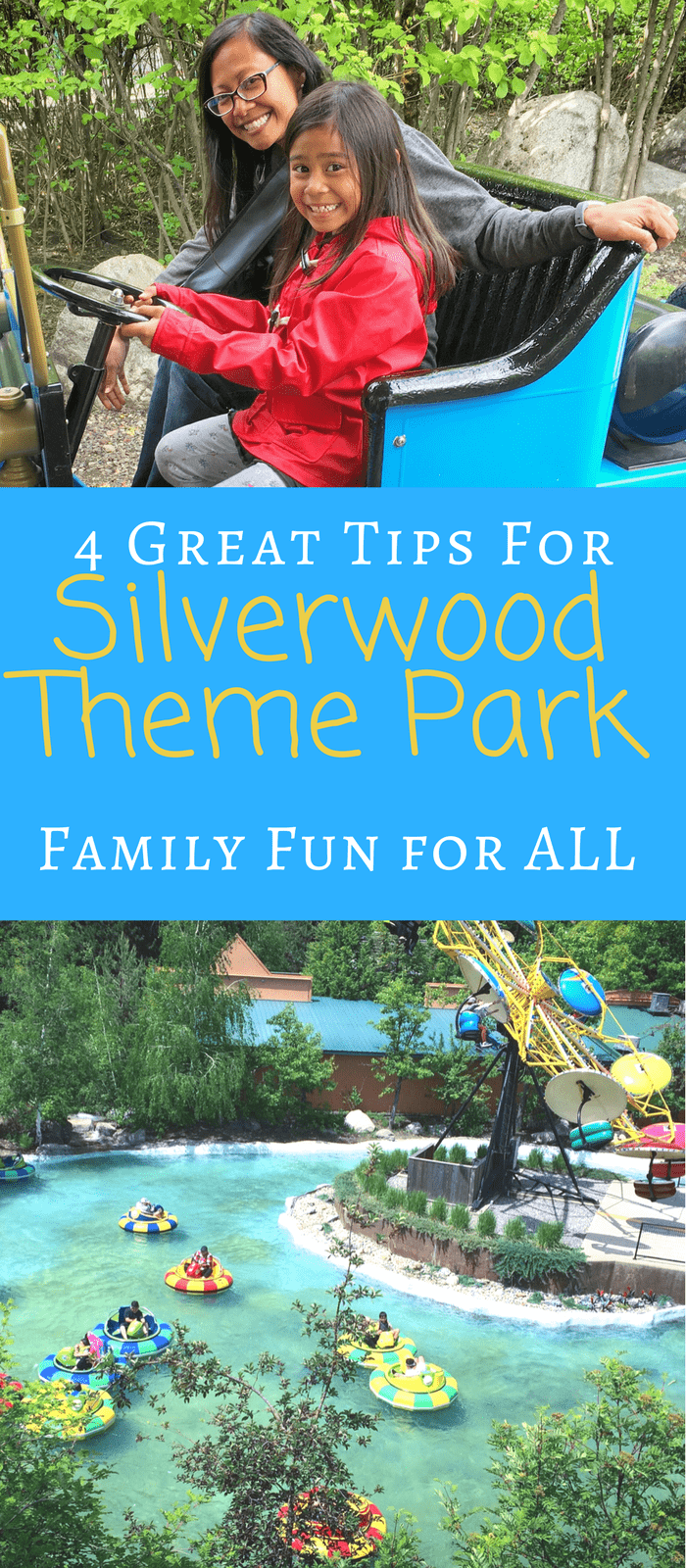 Save
Save
SaveSave