I took part in the #LongLiveProduce Challenge. I received product samples for review purposes. Let me share my thoughts with you on how to keep produce fresher longer. Plus there's a special giveaway for you too!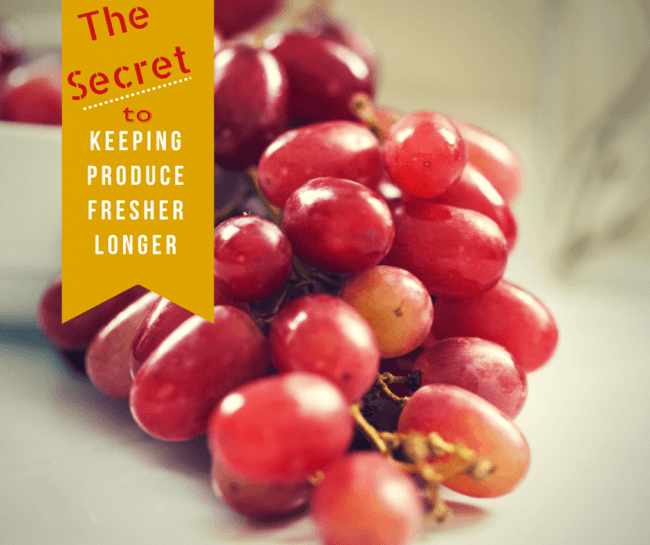 Enjoying Summer Produce
There is an amazing assortment of fresh fruits and vegetables available during the summer months. From melons and berries to leafy greens and peppers, summer is the best time to enjoy nature's bounty. I know in our house, our kitchen is FULL of fresh fruit and vegetables; especially blueberries and watermelon. Do you have a favorite?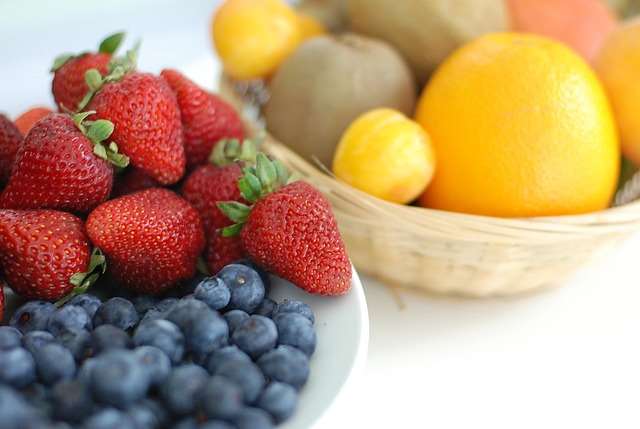 Whether you're growing food in your backyard garden, going to the farmer's market, or shopping your local grocer, there is one thing we have in common. We want our food to stay fresh until we are ready to eat it. Unfortunately, keeping produce fresh isn't always easy. As soon as it's picked it starts to lose nutrients and starts to spoil.
I can't tell you how many times I've gone into the refrigerator to find produce I've bought earlier in the week and found that it's already gone bad. I feel like I'm throwing money away every time that happens. Unfortunately, I am not alone. Americans waste 23 billion pounds of fresh produce each year because it spoils before we can eat it. That's 187 pounds per household. To put a dollar amount on that, we throw away $24 billion worth of produce each year. That's $192 per household!
Secret to Fresher Produce
The secret to fresher produce is knowing how to store it properly. The shelf life of fruits and vegetables varies greatly. Some fruits like raspberries need to be eaten as soon as possible, while vegetables like red cabbage can last in the refrigerator for more than 2 weeks.
This infographic shows the shelf life and best storage locations for produce to help you keep it fresher longer.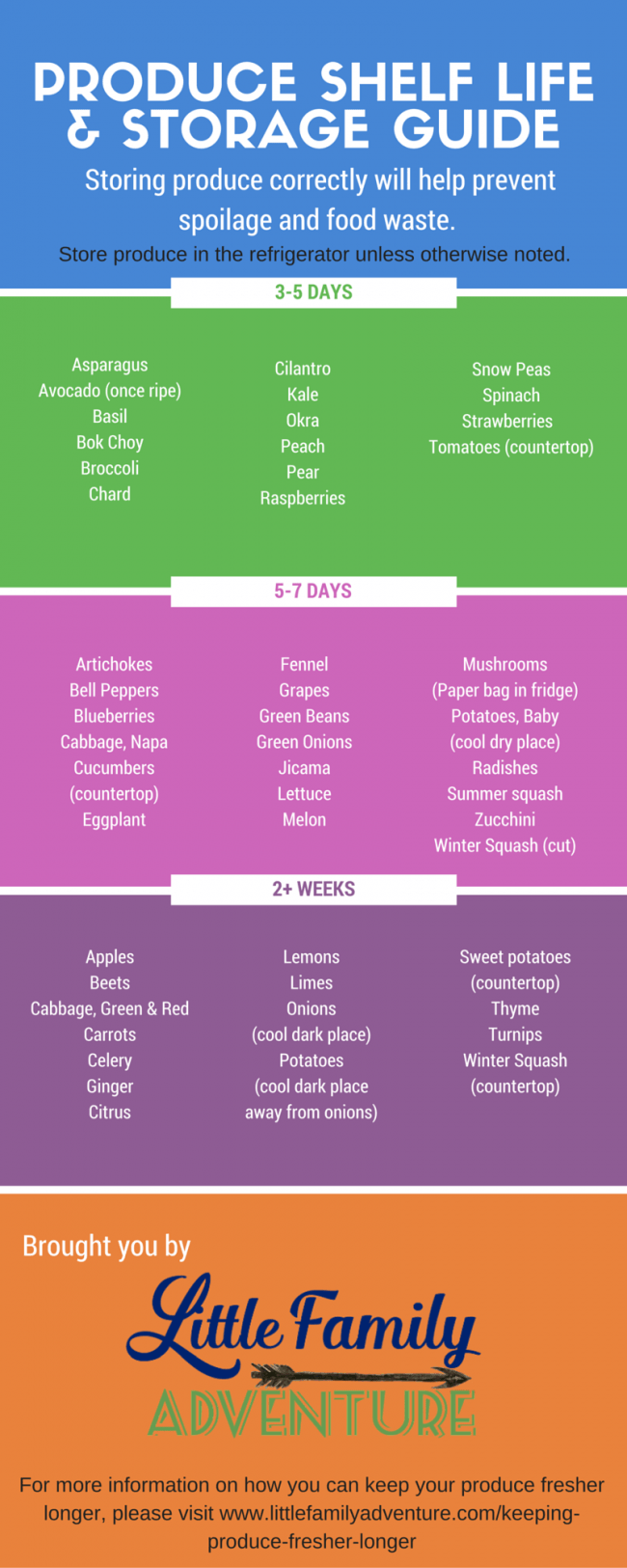 Long Live Produce Challenge
I recently took the #LongLiveProduce Challenge to see if the new FreshWorks™ Produce Saver could keep summer produce fresher longer than the normal shelf life.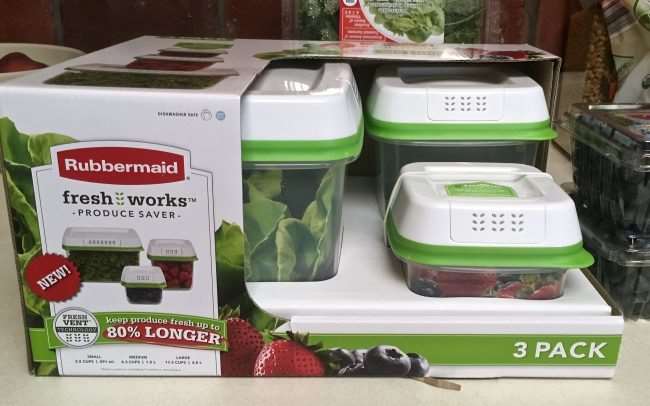 I got these new FreshWorks™ Produce Saver containers from Rubbermaid to try out. Then, I went to the store and bought double amounts of blueberries, strawberries, and mixed field greens.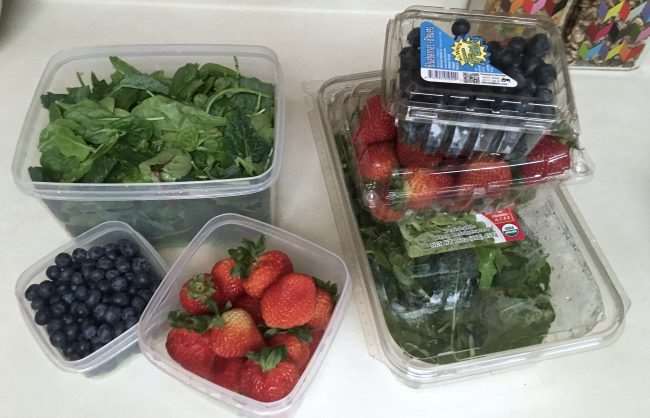 I placed half of the mixed green, blueberries, and strawberries in the FreshWorks™ Produce Saver containers and kept the other half in the original packaging from the store.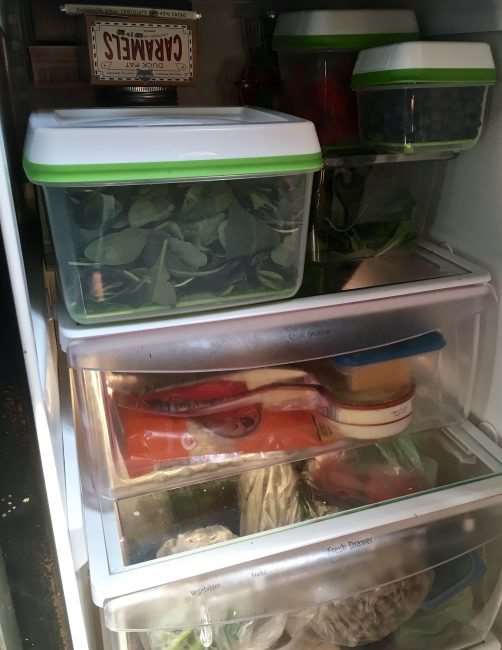 I placed all the containers back in the refrigerator on the same shelf and waited 7 days.
This is what happened………….

and enter to win a set of FreshWorks containers for yourself.