This article on selecting a new bicycle is sponsored by Schwinn Bicycles. They provided our family with bicycles for this article. This blog may contain affiliate links. I'll only recommend and share products that I use and love myself. Thanks!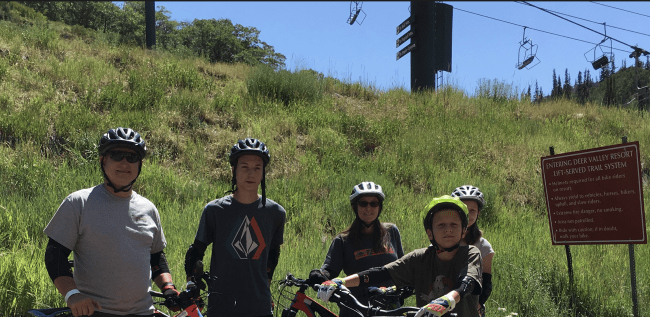 This summer, our family embarked on a 4200 mile road trip that took us all over the Colorado, Wyoming, and Utah. We visiting state and national parks, attending Outdoor Retailers (outdoor gear trade show), and visited with friends we haven't seen in years. One of the highlights of the trip was the chance to go mountain biking in Kamas and Deer Valley, Utah.
Living here in Oklahoma, I've NEVER been mountain biking. There aren't much in the way of mountains here. On the eastern side of the state, there are some foothills as you make your way into NW Arkansas and the Ozarks. But here in Oklahoma City, you'll find a few dirt trails and that's about it. So I was really looking forward to a new adventure!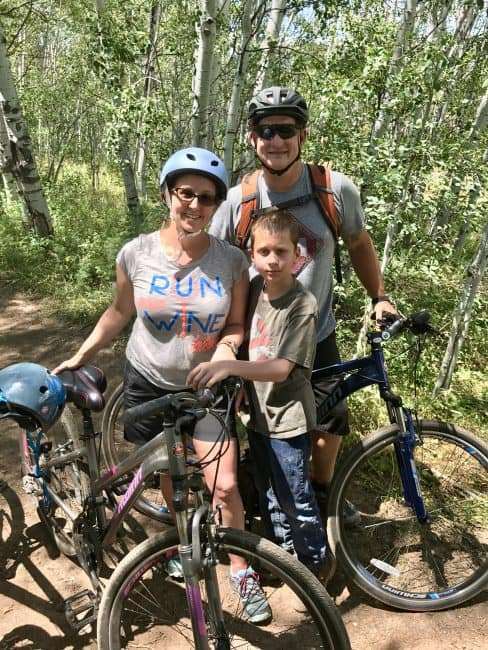 Before our family left Oklahoma, each of us selected new Schwinn bicycles for the trip. My husband and I got Schwinn Trailway Hybrid Bikes, my oldest son a Schwinn High Timber Mountain Bike, and the younger two got these Schwinn bicycles. We loaded these bikes up on our Saris bicycle carrier and headed out for what would be adventurous and a cautionary tale all at once.

Mountain Biking in Park City, Utah
Since we had never mountain biked before, our family went back to school. We were in Park City, Utah at the Deer Valley Resort and they had a Mountain Bike School there. For three hours, our VERY patient instructor taught us the basics of braking, cornering, going down stairs and over obstacles.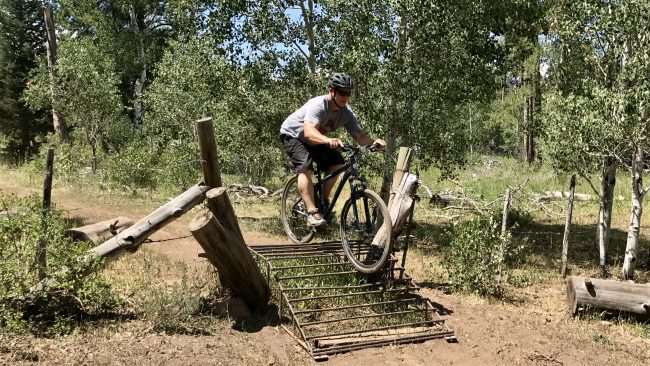 The kids breezed through the class, but I had a much harder time. Having not been on a bike for years and just getting back on a bicycle, I was really rusty. The thing I had the most trouble with was remembering to NOT grab both brakes when I wanted to stop. Because of that, my bicycle and I had a difference of option not once or twice, but four times. I wanted to go one way and the bike said "NO, you said STOP!" Each time I overthought a turn or tried to brake too suddenly, I would find myself entangled in the handlebars and/or flat on my behind. It was anything but graceful.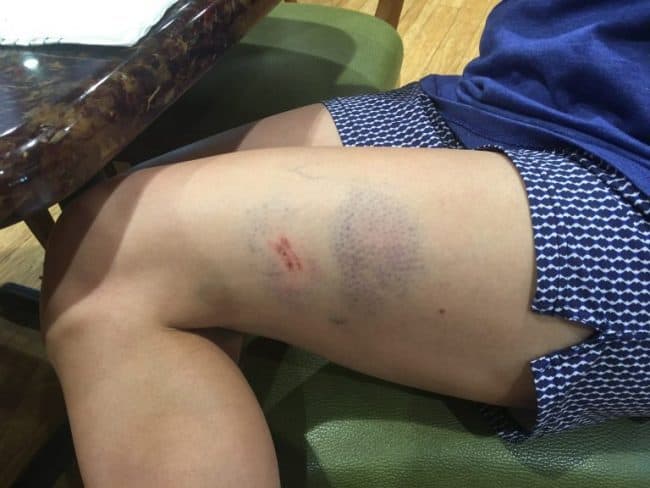 This is just one of my legs the day after Mountain Biking School. This one doesn't look as bad as my right leg. Together they looked REALLY bad! Luckily, I was wearing a helmet and full pads. So I had just two really bruised upper legs and abrasions.
I can't tell you how many times I wanted to quit that day. With those falls came a battered ego, pride, and body. I was embarrassed that the kids were zooming around the trails and I couldn't stay on my bike, frustrated that I couldn't remember to be gentle with my brakes, and I was in pain. I don't know if I was just plan stubborn or the fact that I wouldn't let my kids see me fall, but I got up and stayed with it. In the end, this was our view from the top of the ski lift/trail.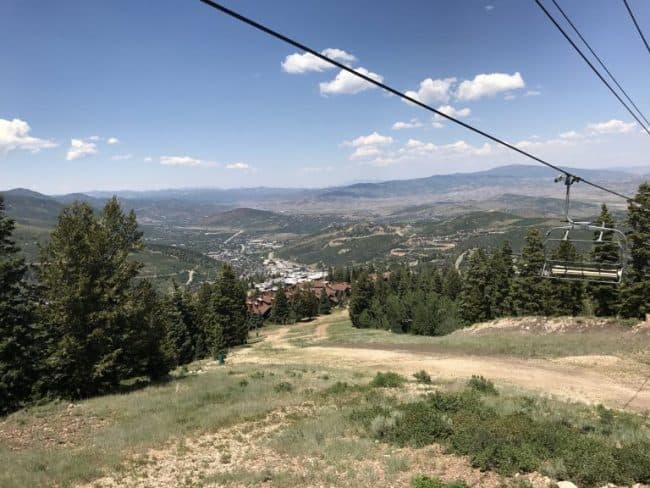 All the pain and falling was worth it. From the top of the trail, the view over Deer Valley was absolutely gorgeous. While on the trail, I tried to remember what the instructor had said about braking and taking it slow. I wasn't too proud to stop, get off my bike, and walk in certain sections. I would rather make it down the hike in one piece to ride another day. That I did!!!
Now that I am back home, I'm riding the dirt trails around here until I can go to Bentonville, Arkansas in October. They have same great singe track paths in the area and I'm super excited. I'll pack my Arnica gel for bumps and bruises just in case. Mountain Biking isn't like riding down the street, but it can be so much fun! I'm extremely happy I stuck it out after the 2nd and 3rd fall. Because now, I can't wait to do it again.
If you mountain bike and have any advice, I'd love it hear it. Leave a comment down below.