This article on tips to keep bugs away and natural insect repellent is sponsored by Buzz Away Extreme from Quantum Health. This article contains affiliate links. Purchase through our affiliate links and we receive a small commission without any extra expense to you!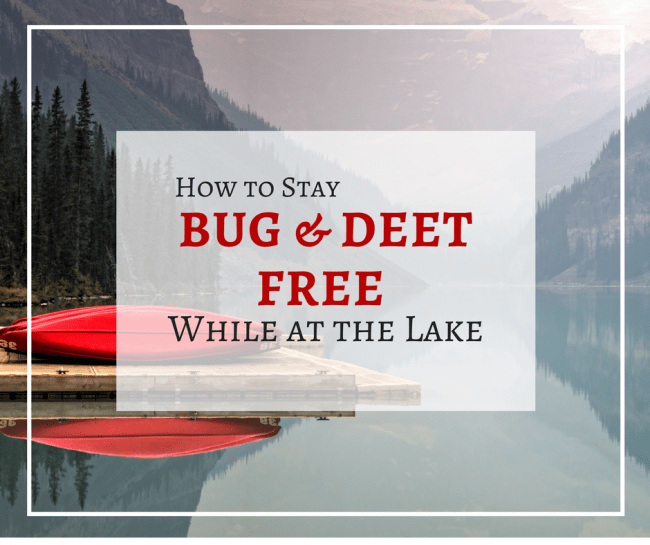 Summer fun for us is a day at the lake where we can play in the water, hike nearby trails, and cookout. But, nothing puts a damper on outdoor fun quite like bugs, especially mosquitos. Whether you're spending your day on the water or playing on land, I have a few tips on how to keeps bugs away to make your adventure more enjoyable. Plus I'll tell you about the natural insect repellent that we use that doesn't use DEET, but instead using a blend of essential oils.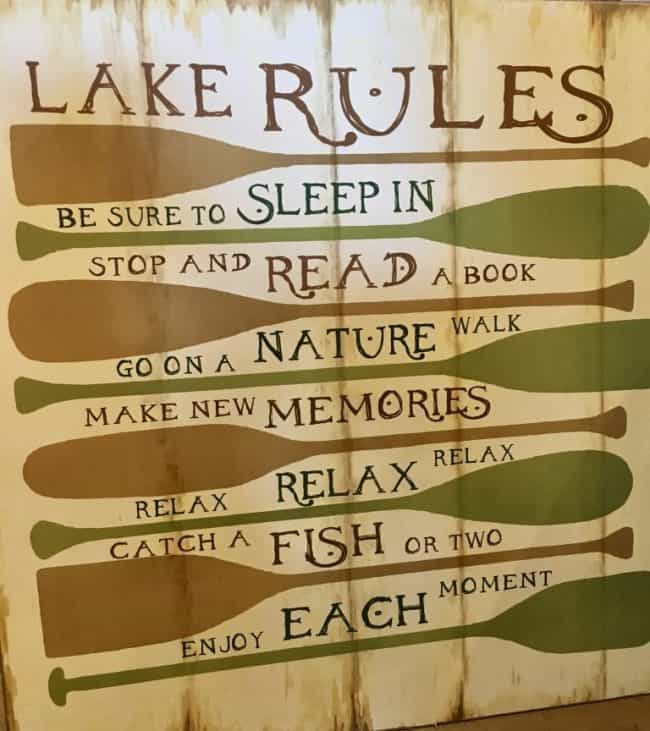 With the mild winter temperatures we had, insects like mosquitos, ticks, and chiggers are expected to be really bad this year. These little pests are annoying, but they also pose a health risk. In past years, the mosquito-borne Zika virus has been big news especially in southern states like Texas and Florida. In addition to Zika, mosquitos can also carry the West Nile Virus. Other insects can also pose a potential health risk or cause allergic reactions. Some ticks cause diseases like Lyme Disease and Rocky Mountain Fever. While Chiggers, a type of mite, cause severe skin irritation (itchiness lasting several days – similar to a poison ivy reaction).
Keep Bugs Away While Outdoors
In order to protect ourselves outdoors, we need to know where these insects like to hang out so we can take the necessary precautions.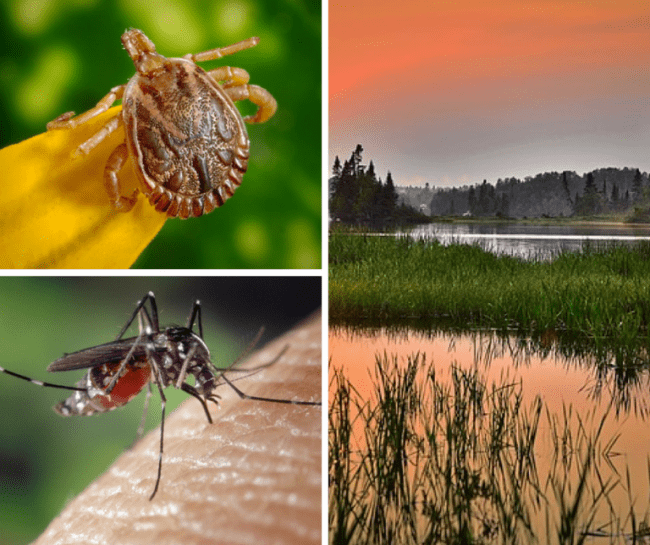 Where do insects like to live?
Insects love the lake areas just as much as we do. Mosquitoes breed in stagnant, standing fresh water like puddles or ponds. After they hatch, they like to rest in tall grasses and weeds. Ticks prefer humid, moist areas that are wooded or grassy. Like ticks, chiggers prefer moist, grassy areas near rivers or lakes.
Stay on the path
Avoid tall vegetation to stay away from these pests. All three of these insects like high grasses and weeds. If you brush up against tall brush, chiggers and ticks may transfer to your clothes. Mosquitos will take flight when disturbed and may find you a suitable landing area and snack.
Wear protective clothing
When you find yourself along the water's edge in those grassy areas ticks and chiggers love, wear long sleeved shirts and pants. Opt for pants made with tightly woven fabric will help prevent chiggers from climbing through the threads. If you will be hiking or playing in these areas, tucking your pants into your socks will also help.
If you are on the water in some type of watercraft, longs pants may not be preferred, but a long sleeve shirt will help prevent mosquito bites as well as a sunburn.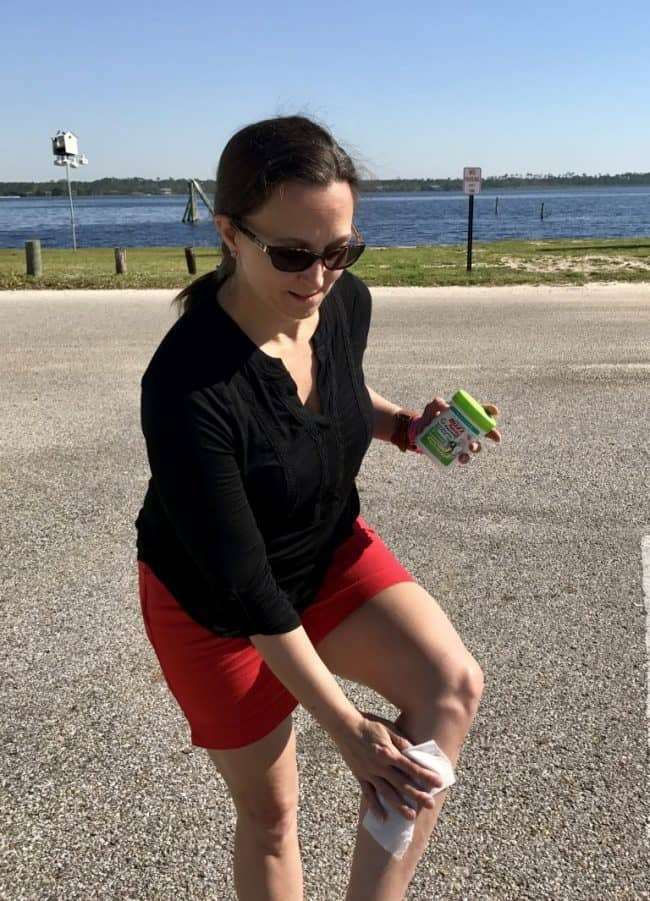 Natural Insect Repellent
Whether on land or in the water, a quality natural insect repellent will keep the bugs away. Spray insect repellent on your exposed skin, as well as on clothing and shoes. Many people say that DEET (chemical name, N,N-diethyl-meta-toluamide) is the only way to go, but I have to disagree. I don't want to purposefully place harsh chemicals on my skin. There are some great natural insect repellents on the market that use essential oils and are just as effective at those DEET repellents. Buzz Away Extreme from Quantum Health is the most effective natural insect repellent.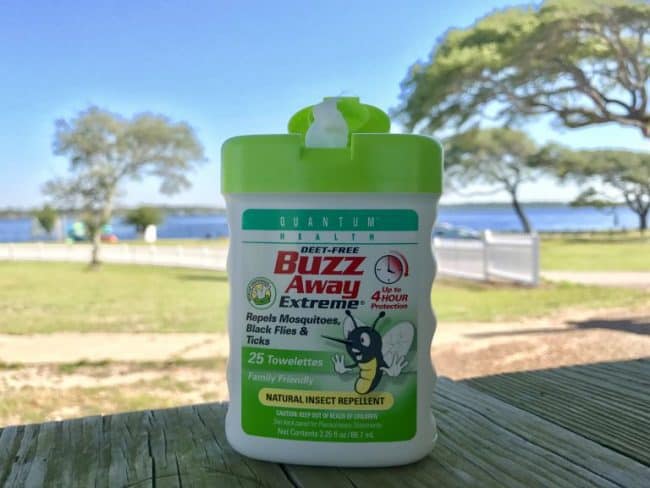 Buzz Away Extreme has a safe DEET-free formula that has been proven to be as effective as 7% to 20% DEET based products. A combination of essential plant oils and other natural ingredients repels mosquitos for up to 4 hours and ticks for up to 2.5 hours. Some of the essential plant oils include:
Castor
Geranium
Cedarwood
Citronella
Peppermint
Lemongrass
Buzz Away Extreme comes in both a spray (2oz, 4oz, & 6oz) and towelette making it convenient to carry anywhere. The 2oz spray is also TSA compliant, so it is easy to travel with. The new individually wrapped towelettes mean are never left with dry wipes. Throw one is you purse, swim bag, or back pocket and use it anywhere anytime.
Find Buzz Away Extreme in health food stores and Natural Grocers everywhere. You can also find them online at Quantum Health, Jet, and on Amazon.