What To Do
 With so many great landmarks and places to go on this road trip, it's hard to narrow it down. Alongside some of the must-see destinations, such as the aforementioned Grand Canyon and Californian Needles, there are plenty of kid-friendly activities. One of the best places to stop for kids—particularly if they're fans of the Disney movie Cars—is the Cars On The Route snack stop in Kansas. This little gas station and café is supposedly the inspiration for one of these scenes in the film and has been decked out accordingly, with replicas of some of the movies characters out front.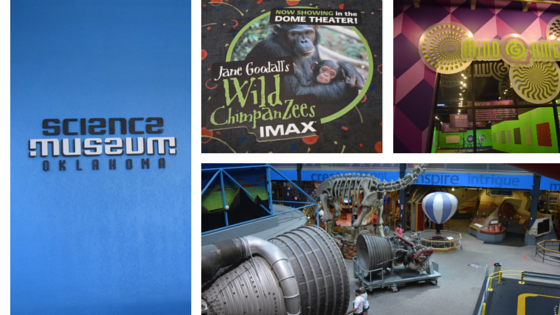 Other highlights include The Heritage Park in Sapula, a volunteer-made children's playground that ensure hours of fun, The Round Barn in Arcadia, which conducts sound so visitors can whisper to each other from other sides of the room as if by magic, or the Oklahoma Science Museum, where kids can engage in interactive exhibits while still learning! There are also sections of the trips, such as Las Vegas, which can easily be skipped due to their lack of kid-friendly activities.
What To Pack
One of the most important elements for any successful road trip with kids is that you make sure you pack well. As long as you have the essentials, you can easily overcome any disaster that may occur while your en-route. Alongside the aforementioned car snacks, all of these things will help make life on the road go much smoother.
First, entertainment for in the car is a must! Whether you chose to have books or to bring a hard drive full of films, having something to take their minds of being stuck in the back of a stuffy car for hours on end is a great way to avoid temper tantrums. If you need a few ideas, these car games always help us. Having a laptop can also be handy in case you run out of films and need to download a few at the next hotel. However, it's important to remember that public networks, such as those you find at hotels and motels, have loads of security risks, so make sure you download a Virtual Private Network (VPN) to hide your IP address and encrypt your connection.
Another good idea is to always pack an extra pair of clothes per child than you were originally planning. You may think you have everything accounted for, but there is no limit to the amount of times and ways that kids can get cold, wet or dirty!
If you have any more tips to help families plan the perfect road trip or have traveled the route with your own children, be sure to leave a comment below and share your experiences!
About today's guest writer:
Jess Signet is an avid traveler and enjoys writing about her adventures. Knowing there's more to the world than the bubble she lives in makes her want to travel even further. Traveling is her drug, and she's addicted. (Please, no intervention!)"