I would like to thank Nicky for publishing this article. Her site is a great place for tips and tricks for travelling with the whole family. After reading this article I highly recommend you check out her post on essential items to have in your car for a more in depth look at what to take with you on the road trip!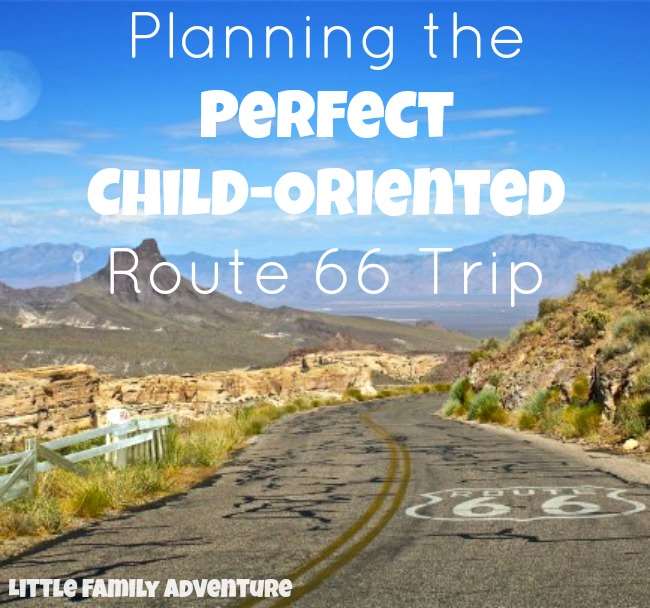 Route 66 is perhaps one of the most famous road trips in the world. The 2,400 mile road from Chicago to Santa Monica provides an action-packed, fun-filled adventure for anyone who decides to undertake it. Showcasing the classic, and somewhat otherwise lost, era of American Diners, Chevys and neon-signs, the route is an experience of a lifetime.
But with the plethora of Greasy Spoons, and all the talk of "getting your kicks" (on Route 66, as the song claims) it's easy to conclude that this road trip is not appropriate for families with young children. However, this could not be further from the truth! The route can easily be made child-friendly with a big of consideration and pre-planning.
Where To Go
There are many different variations on this route, so you're best place to start is establishing where you want to go. The whole route takes two weeks to drive if you're going continuously, but with kids, it's certainly wise to spend a while in each place to break up the monotony of car journeys for them. This means you'll have to extend the overall length of the trip and identify the places you want to stop in.
There are certain cities that make great stopovers, so you can break up the drive without the kids getting bored. These include the world-famous Grand Canyon and the Californian Needles, which is a great place for a dip in the river during hot summer days and also has many historical attractions to keep the little ones entertained. If you can't prolong the journey, or don't think the kids will cope with a road trip that long, then there are plenty of different parts of the route that can be done independently and provide a great mini-holiday.
Where To Stay
It's true that much of this route is lined with seedy motels and horror-moviesque hostels, but for those looking for a little more comfortable and family-friendly environment there are many great options to be found. The Lodge in Williams, Arizona is a noted hotel that provides a friendly service and clean and modern facilities. It has a family-specific rooms that are available to book, which includes full-size beds for adults and pullouts for the kids. It's close to the Grand Canyon Railway and has received much better reviews than some of the more well-known motels in the area.
Another great gem is the Wigwam Motel in Holbrook, where guests stay in a tee pee for the night. Although the rooms are not the biggest you might find and some of the facilities could use updating, it's definitely an experience that will be loved by kids and grown-ups alike.
Finally, the Desert Hills Motel in Tulsa, Oklahoma, is a great, family-friendly stop to get a real-feel of retro Route 66 culture. From the neon sign out front to the vintage décor, this is the perfect stop to teach the kids about the authentic look and feel of the classic Route 66 experience.
What To Eat
There are 1,668 fast food restaurants along Route 66 and this figure poses a problem for many families. Filling your kids up with junk food everyday for the entirety of the trip is not something that any parent will see a good idea. Because of this, when planning this family friendly road trip, it's a good idea to locate some restaurants with healthier options, have some back up strategies, and pack a few healthy travel snacks just in case you can't find any.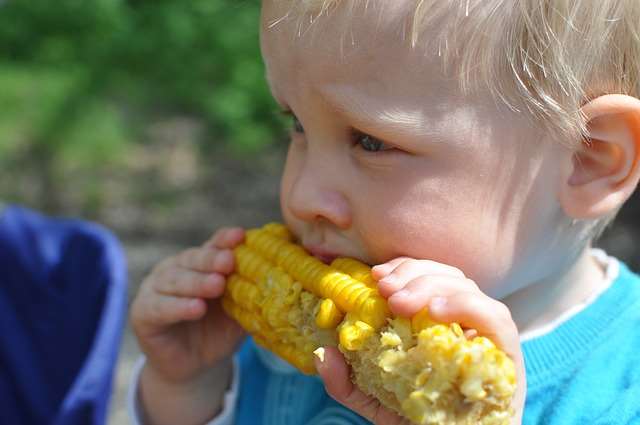 Although the choice is limited, some roadside diners do offer salad and pasta dish options, but if you can't find anything to satisfy you, then it might have to be a case of wandering further into the towns to find health food shops and eateries. Another good tactic is to stock up on fruit and other healthy snacks from Walmart or health food shops along the way. By doing this you'll never get to the point where you're so hungry that you don't have the time to have a good look around and find a genuinely healthy place to eat rather than just settling for the nearest fast food joint.
Keep reading on the NEXT PAGE for more tips on "What to do" and "What to Pack"…