Spring means fresh fruits and vegetables. Spring salad greens are here and they are just waiting to jump into your salad bowl. The thing that makes a salad, I mean REALLY makes a salad, is the dressing. Regardless of the quality of ingredients and flavors, if you don't have a good dressing, you don't have a great salad.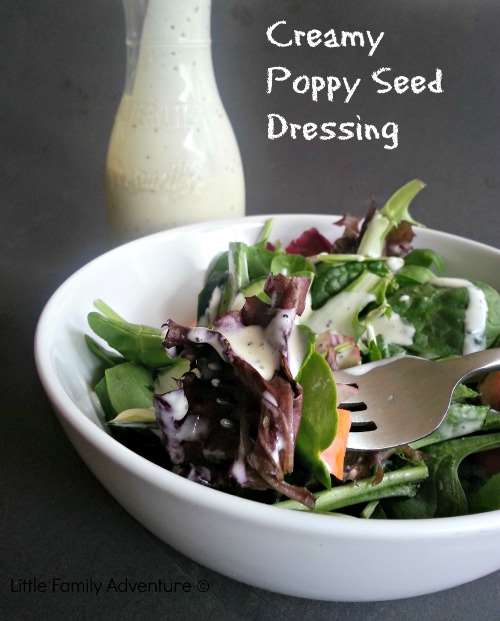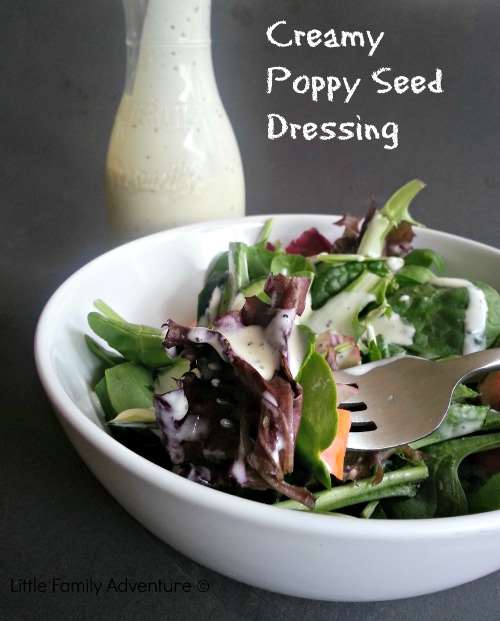 The right dressing takes your salad from ordinary greens to a spectacular salad. This Poppy Seed Salad Dressing is one of those dressings that will elevate any ordinary salad.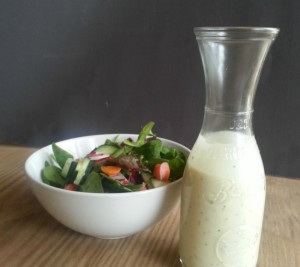 This poppy seed salad dressing has the right amount of vinegar tartness and sweetness to bring any salad to life. Clean up your eating with this simple and easy recipe. Mayonnaise is the base for this dressing. I make my own mayo with olive oil or sunflower oil. It's easy to do if you want to try it. Milk is added to thin out the dressing. If you have looking for a dairy free version, you can substitute almond milk for the whole milk.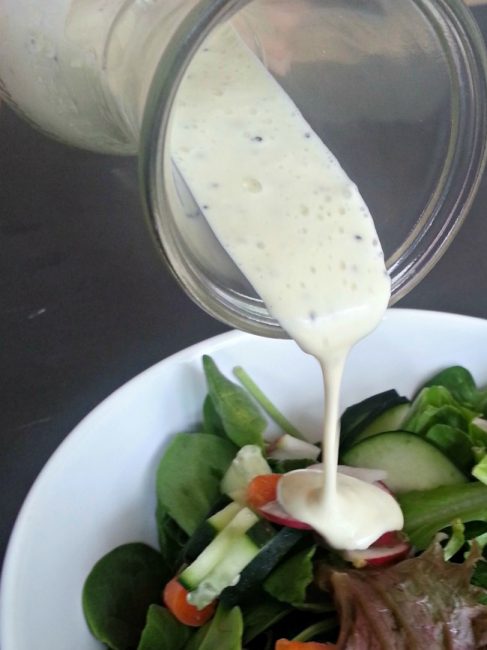 My recipe is a copycat version of the Briana's brand poppy seed salad dressing. It's clean and doesn't contain any artificial ingredients. All you get is real food with real ingredients.
Add this salad dressing to any bowl of salad greens or baby spinach. Add fruit like orange segments or strawberries to sweeten up your greens. Add nuts to add protein and crunch. Add at least three vegetables to get a good combination of nutrients and flavors.
What do you like add to your salad?
Poppy Seed Salad Dressing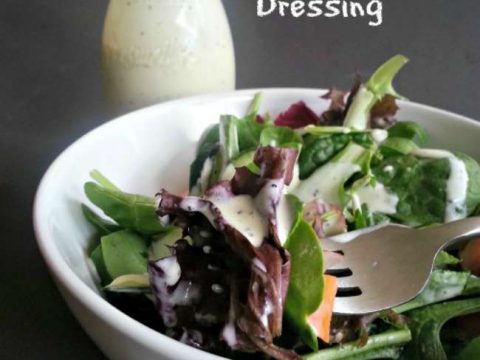 Ingredients
1/2 cup mayonnaise
2 Tablespoons honey
1 Tablespoon apple cider vinegar
1/2 teaspoon Dijon Mustard
1 green onion, chopped
Up to 1/4 cup whole milk, to thin as needed
1 teaspoon Poppy Seeds
Instructions
Add mayonnaise, honey, vinegar, mustard, and onion in a food processor or blender. Blend until smooth
While blender or food processor is on, slowly add milk until you get the consistency you like.