Considering renting an RV for the first time? We've partnered with RVshare to bring you answers to your RV rental questions. Consider this the what, when, where, why, and how much guide to RV renting for beginners.
More families are upgrading their road trips into RV camping trips and taking their "home" on the road. Due to COVID concerns, that is how our family has been traveling. RV camping has been a great way to get outdoors and vacation again. RV ownership isn't practical for everyone. Yet thanks to RVshare, an RV rental company that connects RV owners and renters via their online marketplace, many people are renting a camper and finding RVing to be a fun, cost-effective way to getaway.
Since COVID, travelers are looking for ways to vacation safely. They are finding that traveling in an rv gives them peace of mind. It is easier to get outdoors more, travel to less populated areas, maintain social distance, cook your own meals, and enjoy all the comforts of a home while being on the road.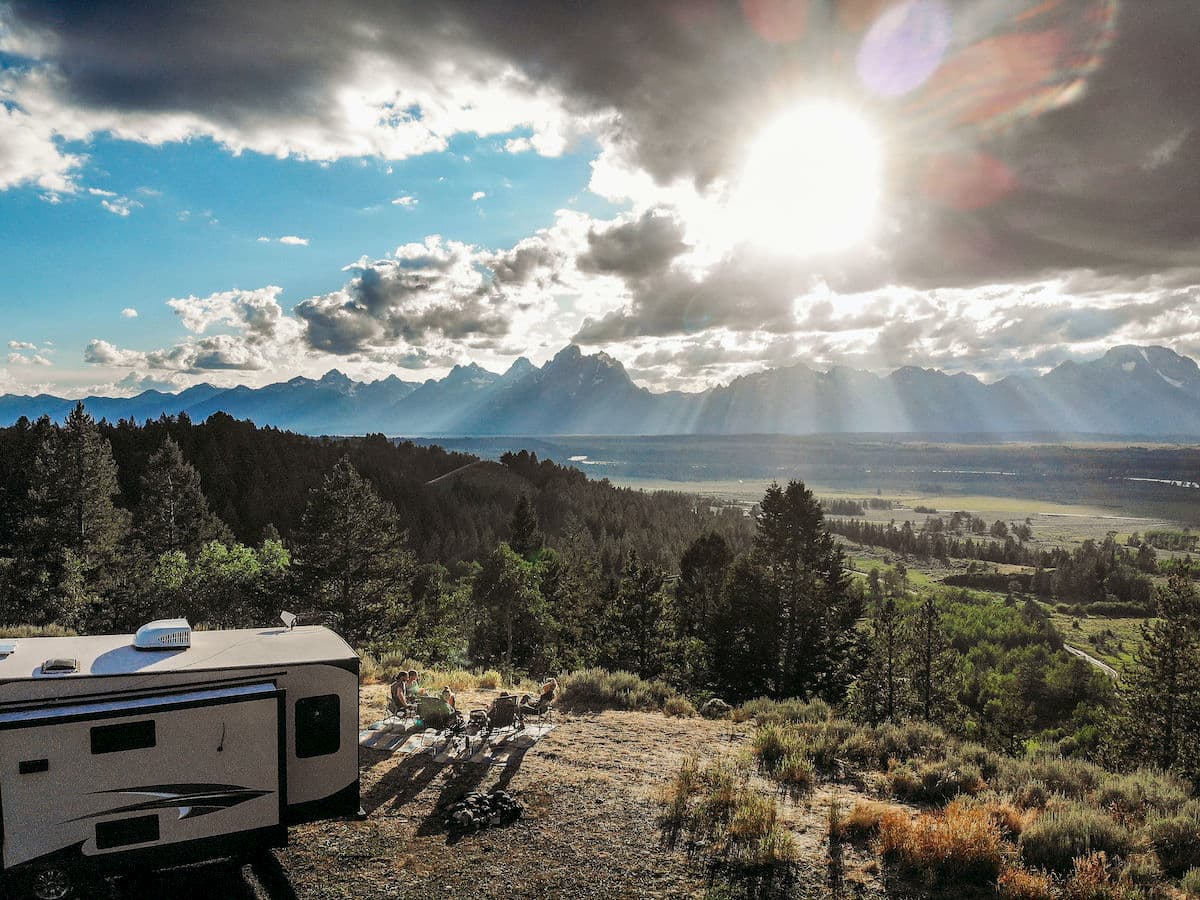 If this is the first time you are considering a RV rental, you will have a LOT of questions. Let me help you navigate finding the best recreational vehicle for your family, trip budgeting, and researching the best locations. Use these 10 tips to get the most from your first rental RV vacation.
Do You Need to Plan Ahead for any RV Trip?
Before COVID, you could be spontaneous, pack a bag, and set out on a road trip. But now things are different. Just like hotels, many campgrounds and state/national parks are limiting capacity to maintain social distancing. That means fewer RV/camping spaces are available. In addition, some parks remain closed to visitors and there may be travel restrictions in effect. So, the answer to whether or not you need to plan ahead is a "Yes". You can also find more on keeping your RV clean and staying healthy on the road.
Once you decide to give RVing a try with a rental, here are the basic questions you should ask yourself:
What's the best RV type for your family's size?
How comfortable am I driving an RV?
What are RV rental prices?
What's my trip budget?
Where do I want to go?
Pin This for Later…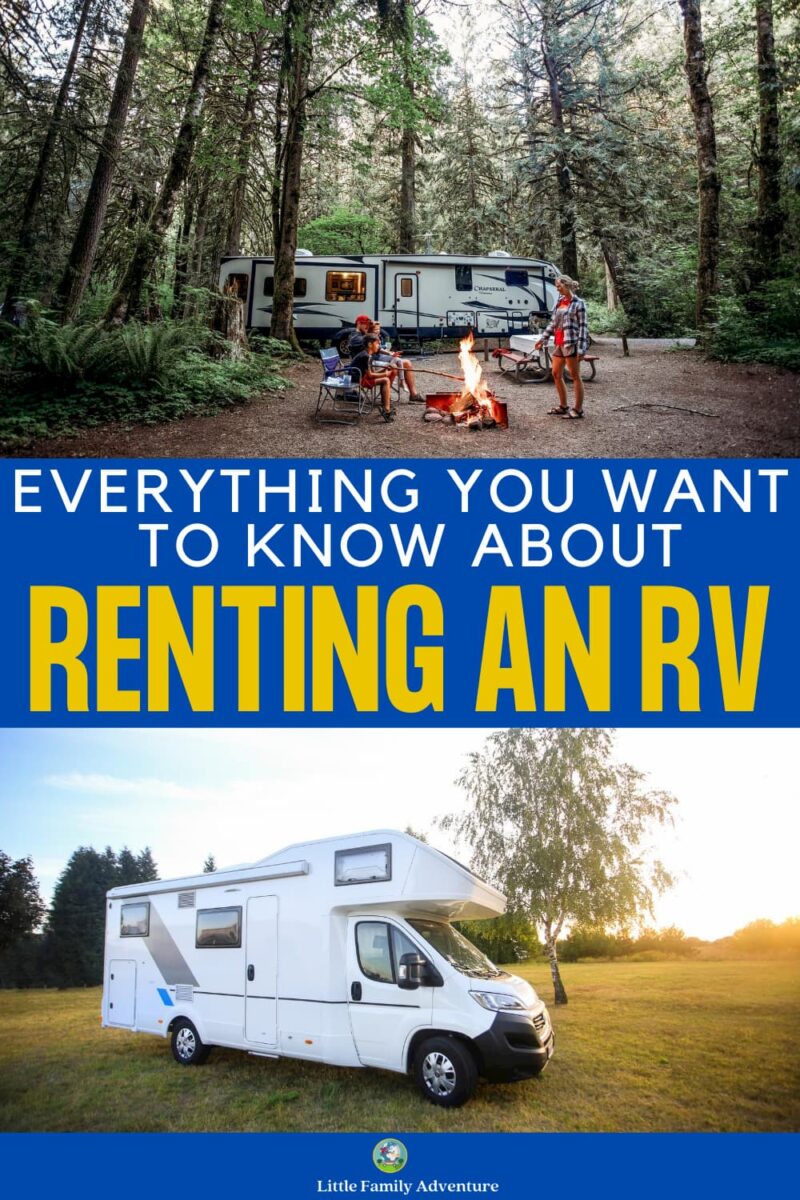 Choosing the Best RV Rental for your Family
Deciding what type of motor home rentals are right for you and the size of your family is one of the biggest decisions you'll make. There are so many options; pop up campers, towable travel trailers, toy haulers, Class A busses, and drivable class C motorhomes. At the heart of it there are two types you can rent; trailers you tow behind your vehicle and all-in-one camper vans you drive.
Drivable versus Towable?
A towable travel trailer is an option ONLY if you have a vehicle capable of hauling it. A larger SUV could haul smaller RVs like a pop up camper, teardrop camper, or ultra-light travel trailer. Otherwise you'll need a truck to haul a travel trailer.
If you don't have a vehicle with hauling capability or you just want to drive a fully contained unit, then you want to find a Class A, Class B, and Class C RV. These all-in-one campers range from the small RV/camper vans that sleep 2-3 to the large luxuriously appointed buses.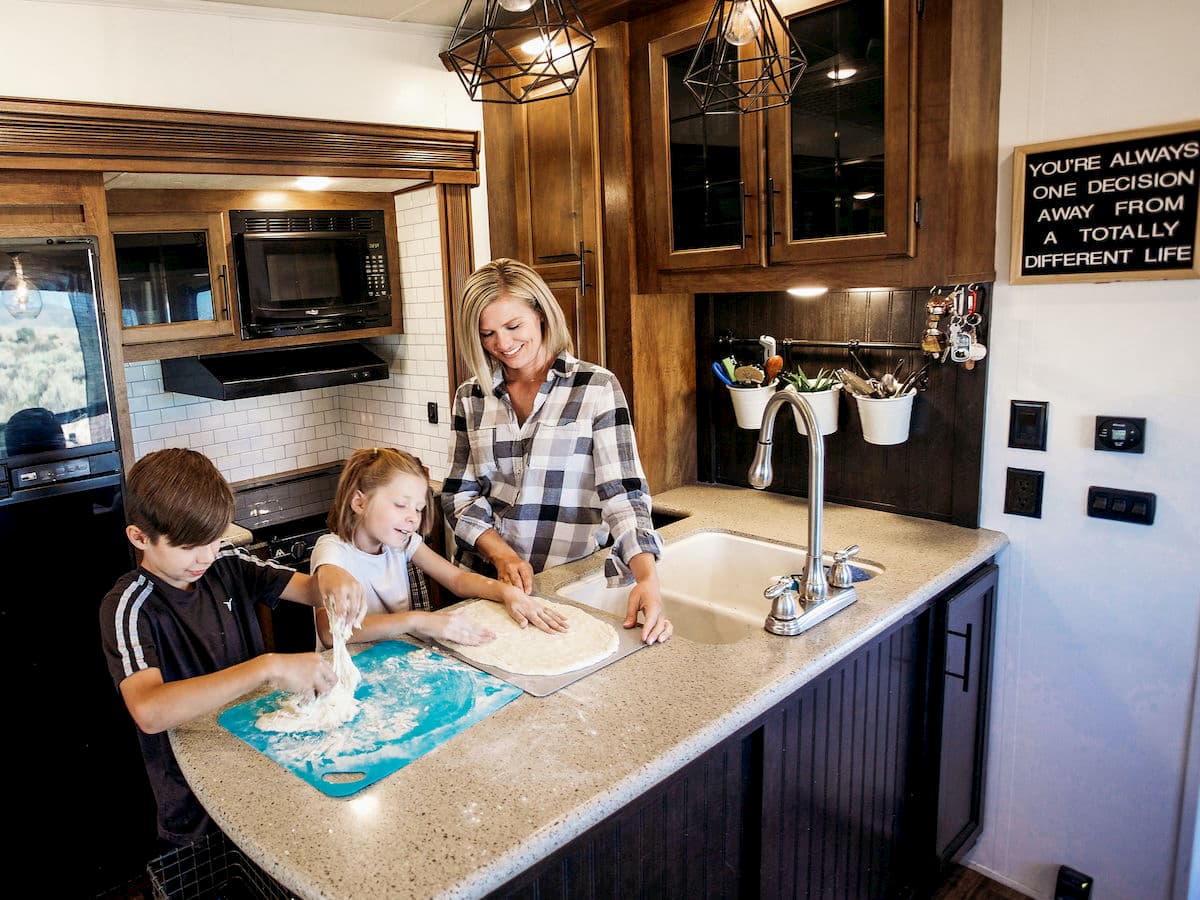 How Much Room Will I Need?
RVs and travel trailers are small spaces, but you can still be comfortable. Most people rent a camper for a week or two, so it's best to not sacrifice on space. Some models will have slide outs that provide additional space. A nice plus when traveling with a family.
Travel rv rental listings shows how many people a unit sleeps. Know that this number is how many people can sleep in total (not comfortably) between beds, extended pull out couches, and converted dining tables. Look at the rental's floor plan and decide if you will be comfortable. I recommend renting a slightly larger unit to ensure everyone has their own bed and there is also room to stow belongings.
What RV Amenities Do I Need?
What will you need to be comfortable? Models are available with a range of configurations and amenities. Some units will have larger appliances like a refrigerator/freezer and a washer/dryer making it easier to be self contained for a longer period of time. Others may have a small dorm style refrigerator and a microwave. If you want to cook while on vacation, understand what appliances are available in units you are looking at and decide which is best for how you want to vacation. Also note that rentals may offer additional amenities like linens, tableware (plates, cupes, etc.), paper goods like toilet paper, etc. Having these provided means having less you have to bring yourself.
Visit RVshare.com and use their Trip Planner to help you find answers to these questions. Founded in 2012, they are the first RV rental company to connect RV owners with renters. Their marketplace has over 100,000 listings across the United States. They can help you find the best recreational vehicle for your next vacation. Once you do, you can move on and start budgeting and planning out your trip. Here are more questions to consider when renting an RV.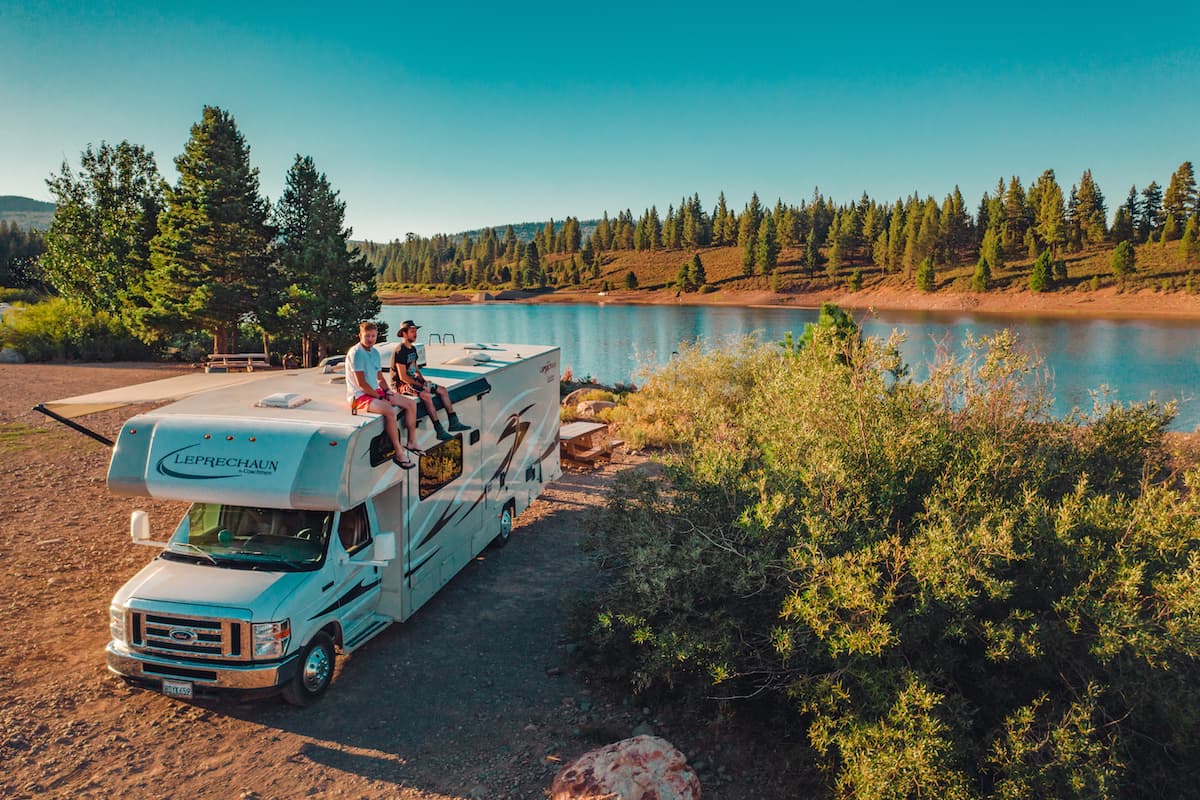 Are you Comfortable Driving an RV?
Any licensed driver 25 years or older can drive a rental RV. Yet, you should know that hauling a trailer or driving an RV is very different from driving a car. They are much wider and taller than what you typically drive. Don't be afraid to ask for help from other RVers, search for tips online, or ask local RV dealers to take one out on a test drive. Most drivers can master it pretty quickly. If you are hesitant to park or back a trailer up into a campsite, look for units with backup cameras and sites with pull-thru spaces that allow you to pull in and drive off when you leave. If you simply want to experience RV life without having to drive or haul anything, opt for delivery and set up at your destination.
Can I Have an RV Delivered and Set Up?
Delivery and set up is definitely an option. When looking for a rental that can be delivered, ask what the delivery service includes. Inquire if someone will set up and pick up the unit, if someone will be on hand to show you how everything works, are there time frames when this is available, what are your responsibilities with site reservations, etc. You can read more on RV Rental Delivery/Set Up here.
How Much Does a RV Rental Cost?
Budgeting for the cost of a RV rental involves four things; the actual RV rental cost, site fees, fuel or transportation costs to get to your destination, and miscellaneous expenses.
RV Rental Cost – There is no set cost to rent an RV, but you can easily find several within your budget. RVshare allows RV owners to set their own prices, but the average cost is $150 per night. Typically, travel trailers and fifth wheels start at $50-$60 a night, small RVS for under $100 a night, and luxurious Class A's are $300+ a night. Price varies quite a bit based on factors including pick up location, rental demand, time of year, age of the unit, size, amenities, round trip versus one way rental, and more. Discounts are often available if you rent a rv for a week or longer.
Campground Fees – Campground fees vary by season, type, and amenities. Generally, you can expect to pay somewhere between $25 to $80 per night. Full hookup sites are more expensive but electricity and water are included in the price. Some may also include sewage hook up. If you are RVing for the first time, I highly recommend a full hook up site if available. Summer months are considered high season and you should expect to pay a bit more. Some parks and resorts offer lower weekly and monthly versus nightly.
Transportation/Fuel Costs – RVs and hauling travel trailers are NOT fuel effiecent. Budget for getting an average of 8-9 miles to the gallon. If you are not driving and prefer to have the motorhome delivered, that is also an option. Companies and private owners provide a delivery and set up service for a fee either by the mile or a flat rate.
Other Rental Expenses – Before renting any unit, ask about extra fees related to the rental. You may have to budget for upfront rental deposit, cancellation fees, trip insurance (always a good idea), pet fees (if applicable), cleaning fees, propane refill fees, etc. When renting through RVshare, domestic and international renters get collision and comprehensive nationwide protection, as well as 24/7 emergency roadside assistance and a worry free rental guarantee.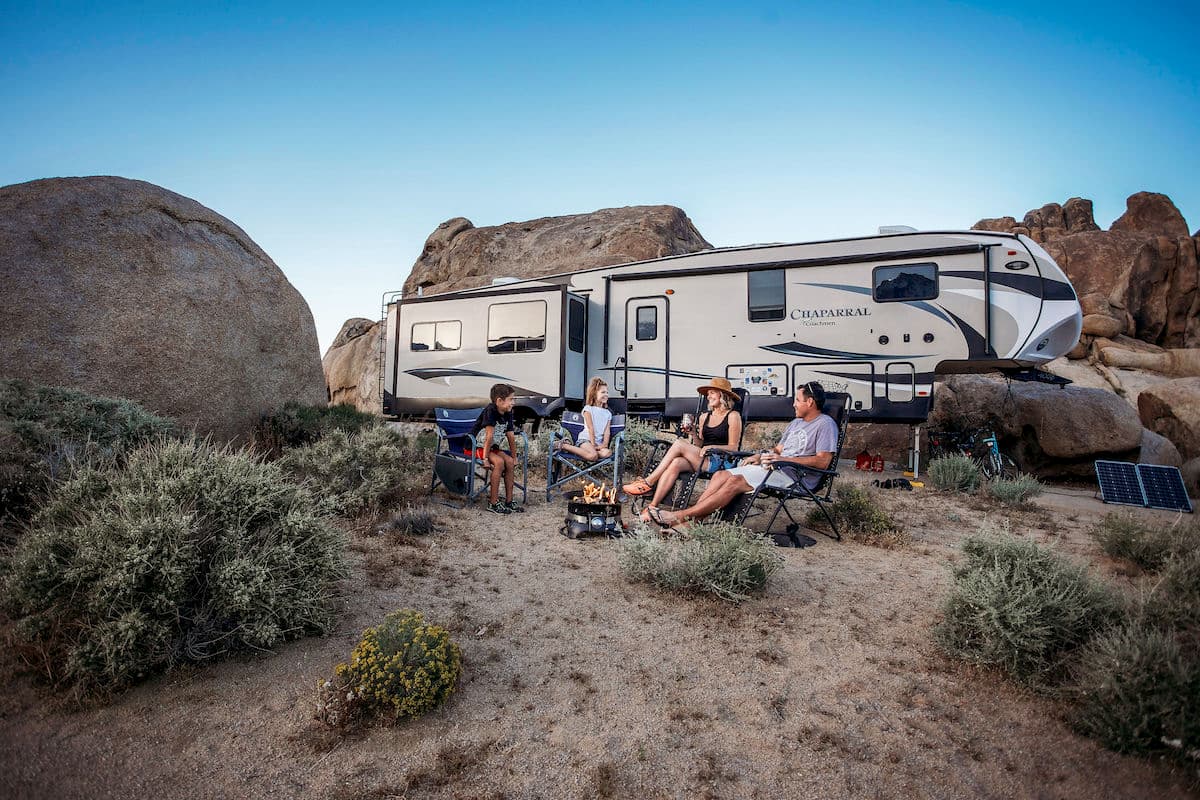 What Other Costs Do I Budget For?
Always ask what is included in your rental fee. Does the owner provide a coffee pot, pot and pans, plates and silverware, bed linens, toilet paper? Some owners provide these things, but you should never assume you will have everything you need.
You may be able to prepay for propane refills, dump fees, etc. and as a first time rver, it can be a good idea to do this. It eliminates the hassle of having to do it yourself, similar to paying from that tankful of gas on a car rental.
Other items to budget for include state or national park entry fees, activities, and food. If you have a travel trailer, you can unhook and drive into town if needed. But if you rented a drivable RV, will you tow a car for activities away from the campsite? If not, will you rent a car or Uber around? These are all added expenses to consider and budget for.
Money Saving Tip: Plan out your meals and cook while on vacation. Eating out can be a big vacation expense, but if you do the cooking you will save money
Where Do You Want to Go RVing?
With an RV, you can vacation most anywhere you like; state or national park, the beach, the mountains, a luxury RV resort, or out on BLM (Bureau of Land Management) land away from everyone. You can also stay at small farms and vineyards through companies like Harvest Hosts.
What Type of Vacation Experience Do You Want?
Ultimately, this question comes down to what you want to do while on vacation. Decide on the primary goal for your trip; destination, activity (climbing or water sports), or general feeling (relaxation). That will help you get started.
Research Area Campgrounds
Not all campgrounds are the same. State and national park campgrounds offer great locations without all the creature comforts you desire. Private campgrounds offer more amenities at a higher cost. Campground communities like Kampgrounds of America and Thousand Trails provide good value with a variety of family-friendly community benefits. Some may even offer shuttle service to town or be near public transportation. Do your homework, read reviews from fellow travelers, and look to ensure that a park/site has what you are looking for AND can accommodate the size of your rental. Check out the RVshare website for comprehensive campground guides by state as well as every U.S. national park.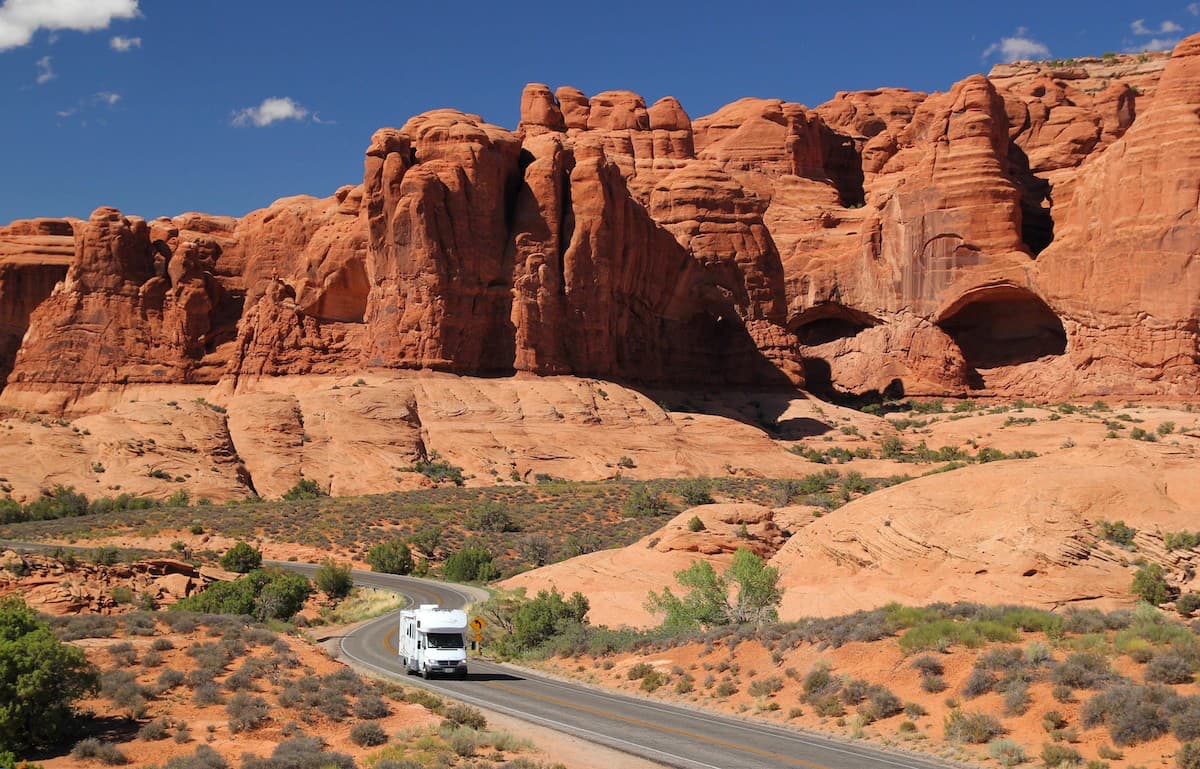 Live the RV Life
Once you have decided the best type of camper for your family and where you want to go, enjoy planning the journey. Just like a road trip, getting there is half the fun. Research roadside attractions you may want to see, detours or roads you want to take, restaurants you want to stop at, Instagram worthy pictures you want to take, etc. With the right amount of planning, you don't have to be in a hurry and you can really enjoy #RVLife. You may even find yourself loving it so much that you turn from a renter into an owner like we did. Then we can join RVshare on the other side and earn up to $40k a year by renting out your RV to others to live the dream.
The only question left to ask now is "Are you ready to get started?"