Do you see yourself soaking up the sun aside from a luxurious hotel pool and watch the kids play on a resort's private beaches, but can't quite justify the cost? Resort Pass has the solution for that! Resort Pass is an innovative company that provides day passes to top resorts starting at $25 per person.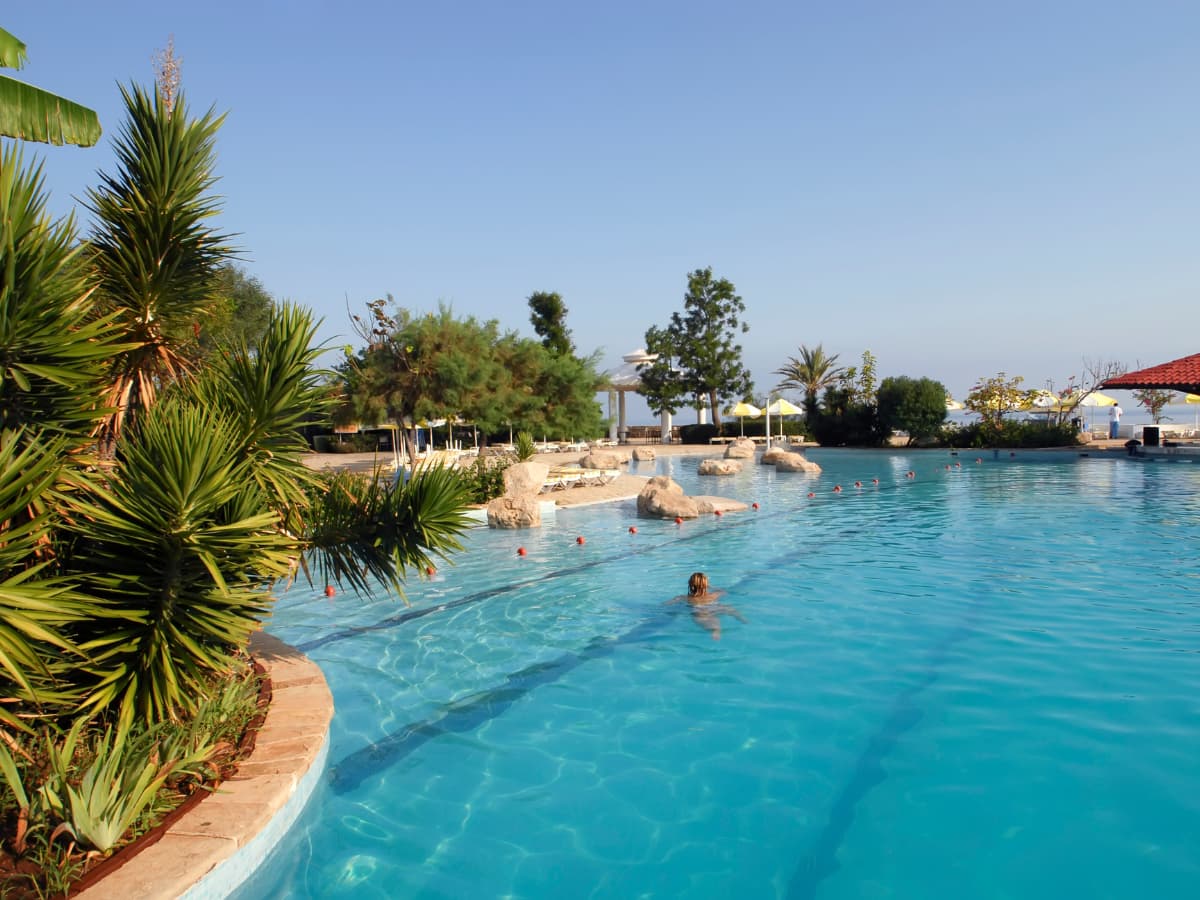 Whether you are looking to upgrade your staycation, staying in an Airbnb without a pool, or are RVing, Resort Pass allows travelers to experience luxury without spending a lot of money on hotel rooms and other amenities.
Here are a few resorts you can book day passes on with Resort Pass.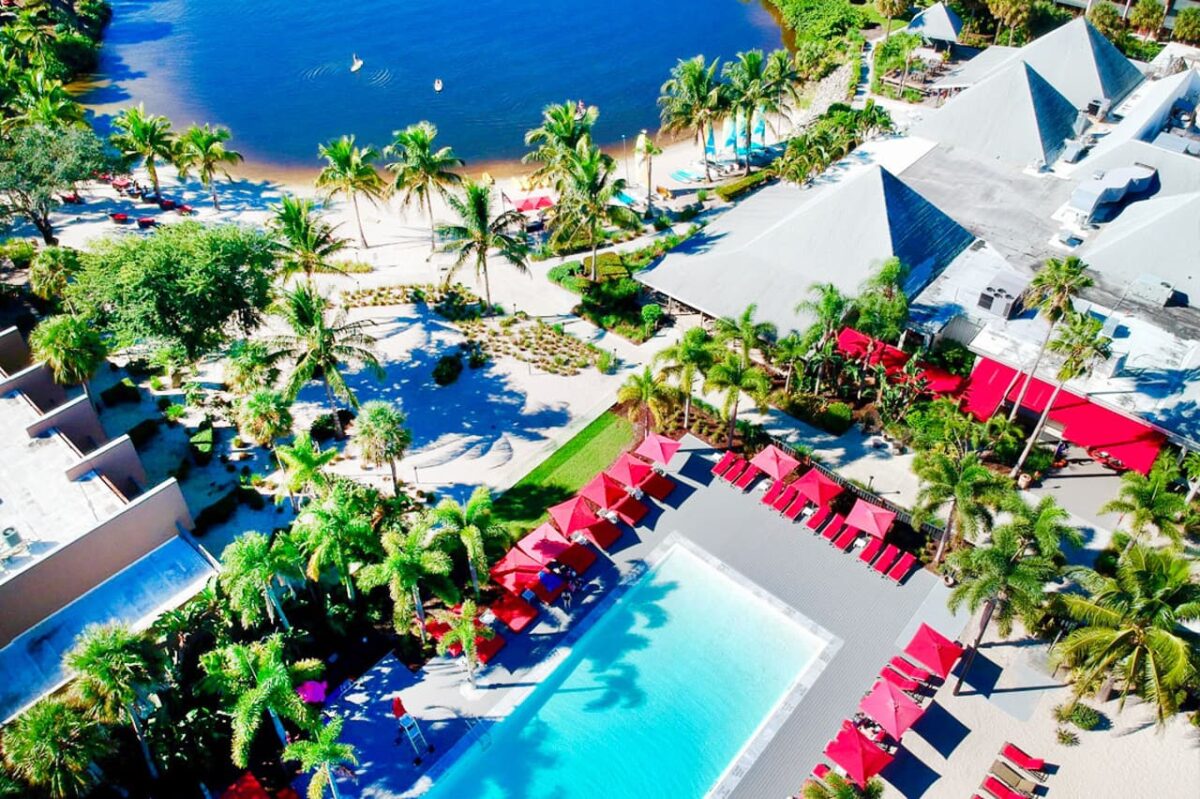 Club Med Sandpiper Bay, Port St. Lucie, Florida – Book at ResortPass.com, $95 includes lunch buffet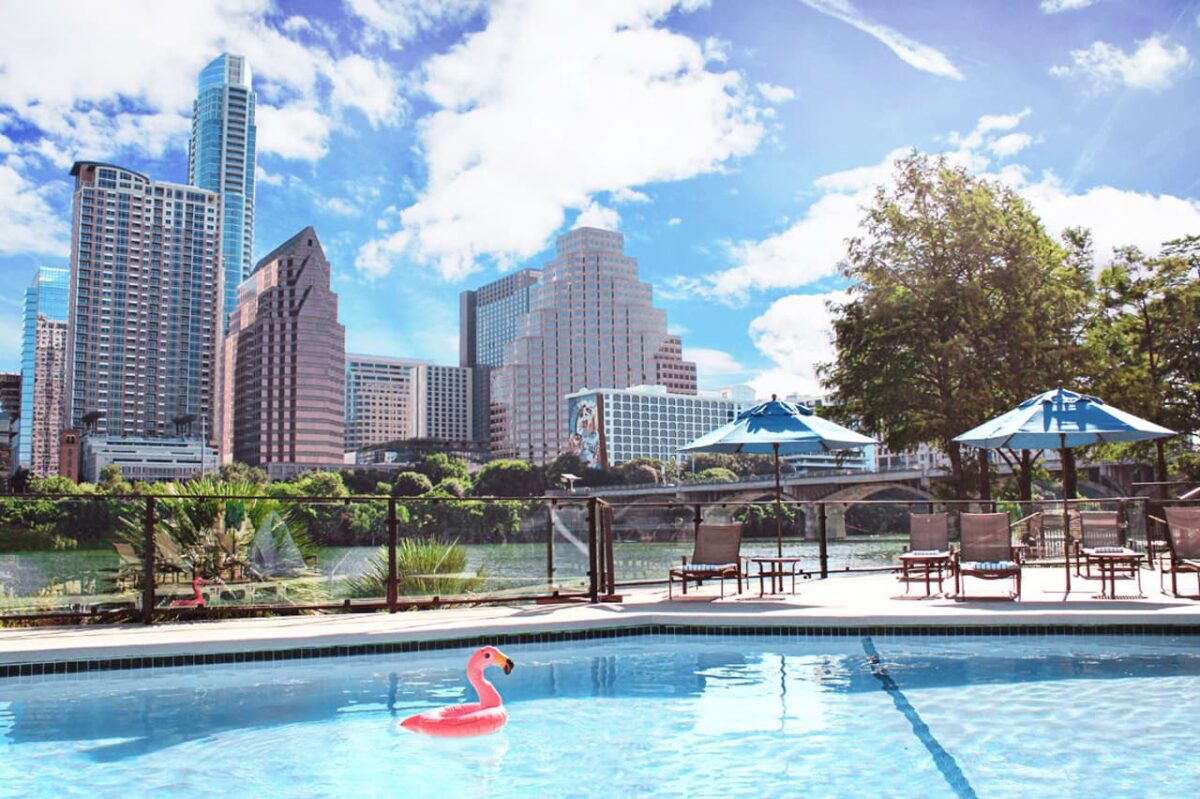 Hyatt Regency Austin, Austin, TX – Book at ResortPass.com, $25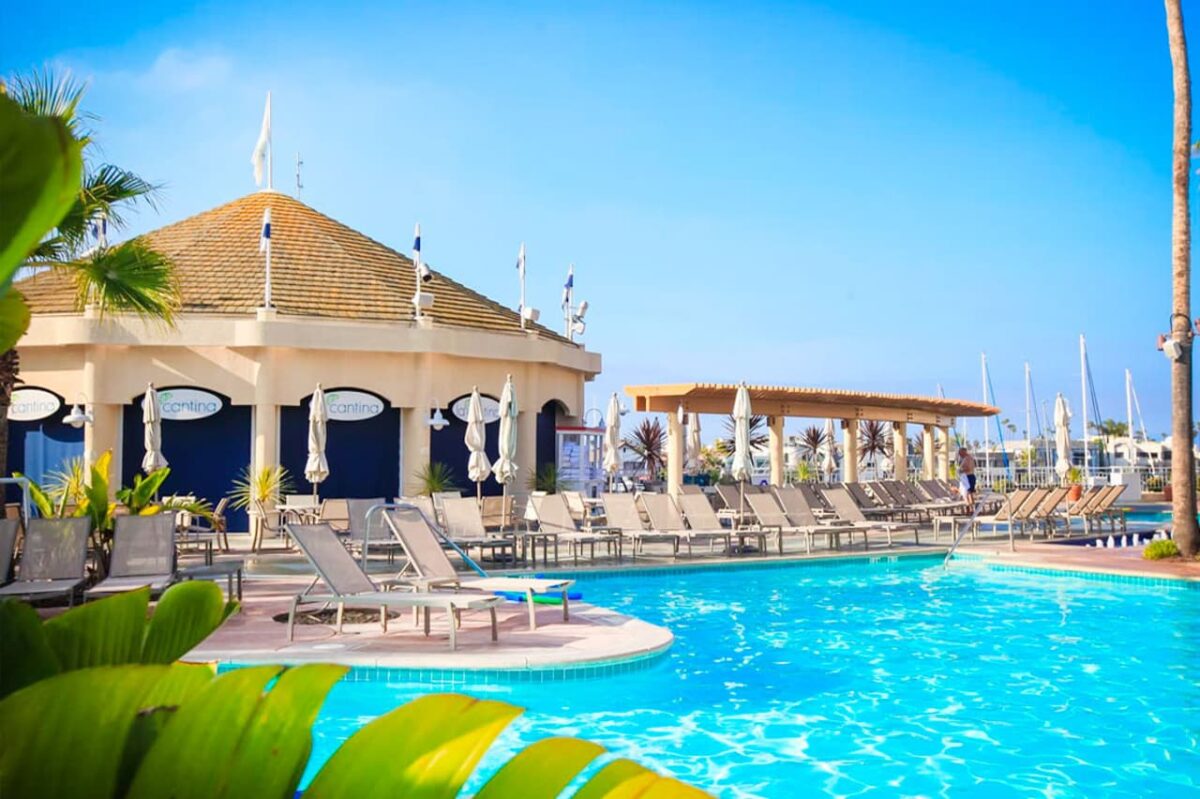 Loews Coronoado Bay Resort, San Diego, CA – Book at ResortPass.com, $25
How Does Resort Pass Work?
Resort Pass offers day passes to top U.S. resorts and hotels including to Marriott, IHG, Four Seasons, Hilton, Hyatt, Omni, Fairmont, and others. You can book a day pass for the pool, rent a poolside daybed or cabana, get a spa pass, or a work pass. You can book your passes online at ResortPass.com or through the free app. The site is easy to navigate and provides detailed information on the resort and the amenities included in each pass package.
Enter to Win the Summer Daycation Giveaway and a $250 Resort Pass Credit. Ends Sept 6, 2021.
How to You Book With Resort Pass?
To book in the app or on the website, you search by city and then by the resort. When you've selected a property, you select the number of people on an available day and complete the payment information. You will receive a confirmation with details and instructions for check-in. On the day you reserved, you check-in at the hotel/resort front desk or concierge desk (it will be provided in your confirmation) and enjoy your visit.
The Benefits of Resort Pass:
you don't have to stay at the resort overnight
it's cheaper than other resorts in the same area or town
it gives you access to more top hotels (you won't be limited to one)
you can go to more than one resort in a day
My Experience in San Diego
Earlier this summer, I traveled to San Diego for a solo work trip. The ResortPass website had an impressive list of properties available in San Diego, La Jolla, and surrounding areas ranging from rooftop pools to cabanas at the famous Hotel Del Coronado. Rates for day passes start at $15 per person.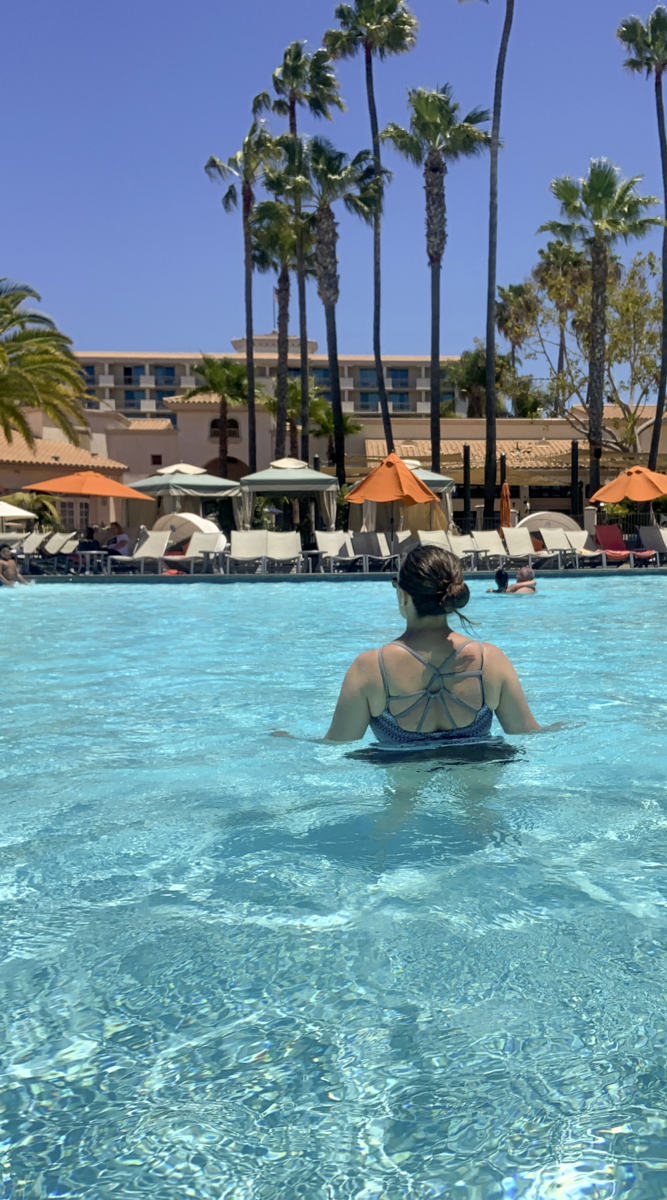 I opted to visit the San Diego Mission Bay Resort because it was right on the water, a large outdoor pool with cabanas, a private beach, access to watercraft rentals, and an onsite restaurant that was available for take-out. I should note that I visited San Diego while there were certain COVID restrictions in place, so some properties had not opened their kitchens yet. Later that day, I would be checking into this property's sister resort on Shelter Island, Kona Kai Resort and Spa. So I thought it would be a great comparison.
Resort Passes for Mission Bay Resort currently start at $60 for adults and $14 for children ages 13 and under. Day passes include complimentary wifi and parking. Also available are the daybed ($175 for 2 people) and cabana ($275 for 4 people) rentals which include added amenities such as bottled water, a pitcher of tea or lemonade, and a complimentary snack basket in the cabana.
Overall the resort offered a wonderful daycation experience. I lounged by the pool, walked along the beach, read a book in a shaded chair swing, and had delicious fish tacos from the on-site restaurant. It was the perfect day in a relaxed setting. The next time I'm in San Diego, I want to resort hop at enjoy day passes at beach resorts up the coast.
To book your own staycation or day pass, book at ResortPass.com.