There's nothing better than a slice of Southern Cornbread with your favorite comfort dish. It's a simple and delicious addition to any fall meal. From hearty soups to holiday stuffing, this souther cornbread recipe is a staple in many homes. Made in a cast iron skillet, it's just like your grandmother used to make.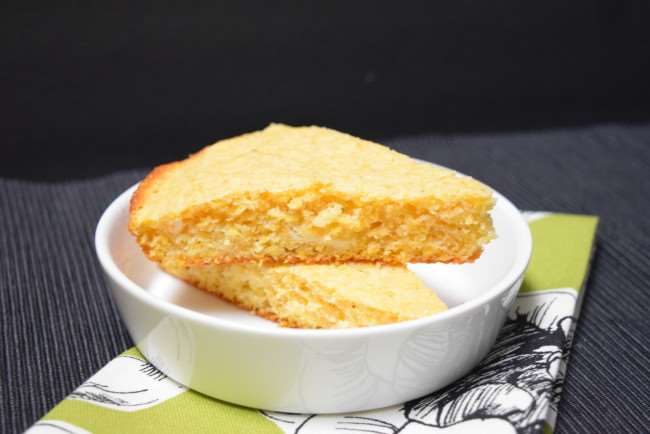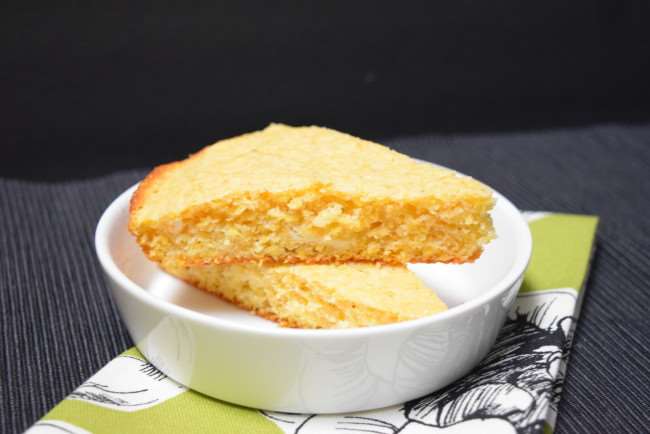 Southern Cornbread Recipe
During the fall and winter months, I'll make a fresh batch of cornbread at least once a week. Try this recipe today and you'll find yourself doing the same that too!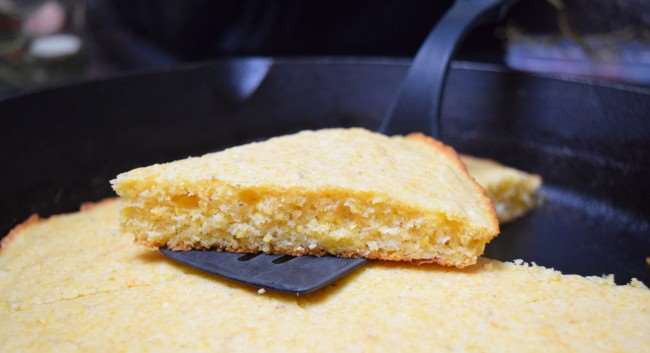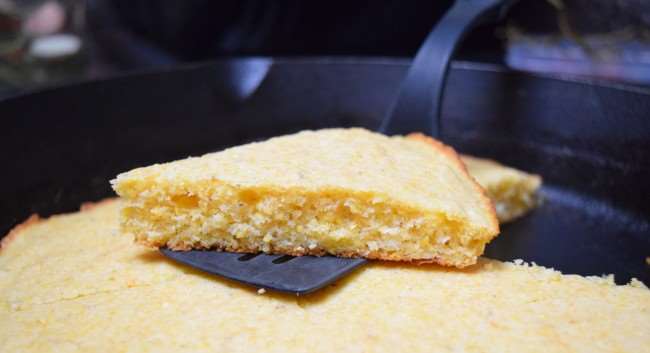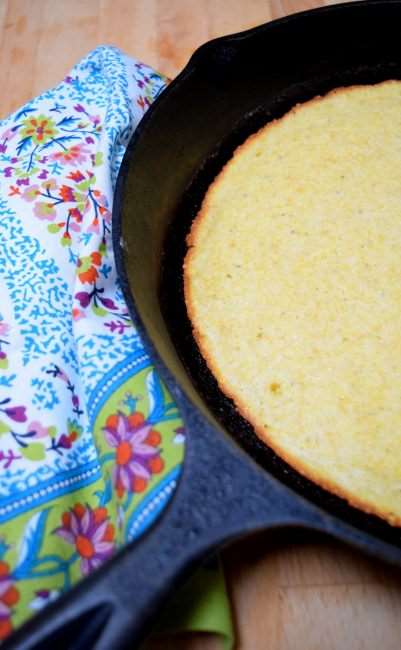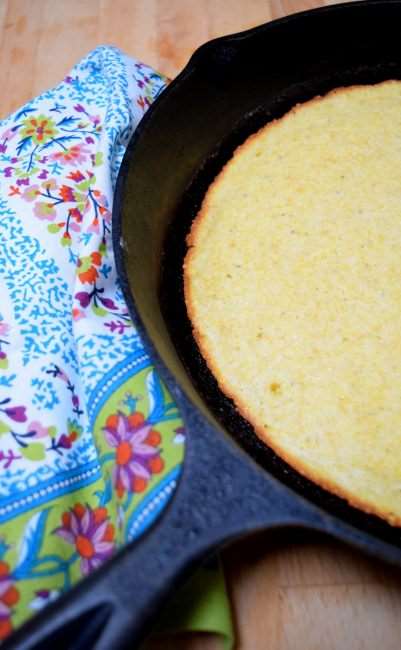 Processed sugars are in soooo many baked goods. We are trying to limit the amount of processed sugars we use and find that honey is a good substitute. It is sweeter than other sugars, therefor you don't have to use as much. In traditional recipes, I'll substitute 3/4 cup of honey for 1 cup of white granulated sugar. This Southern Cornbread recipe just needs a touch of sweetness. So there is just 2 Tablespoons of honey. If you don't want a touch of sweetness, you can omit the honey completely. One night I accidently forgot to add in the honey and, to my surprise, the cornbread's flavor was just as good, althought without that touch of sweetness.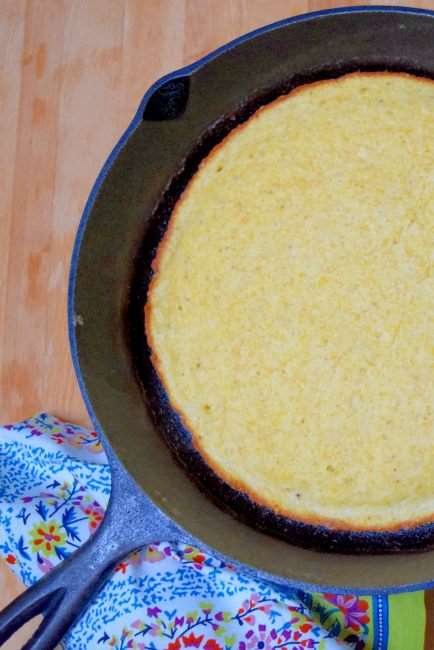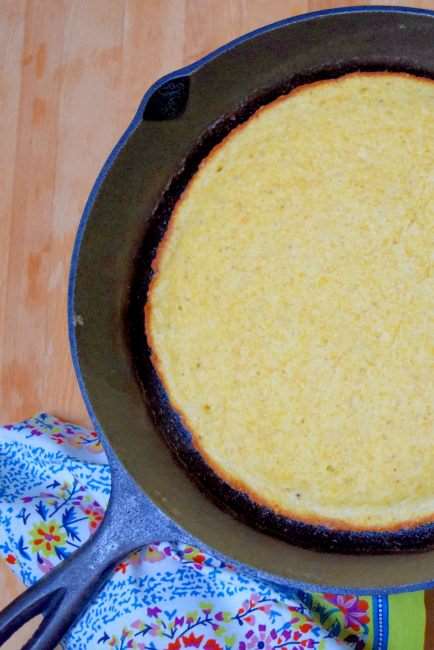 Yield: 8
Southern Cornbread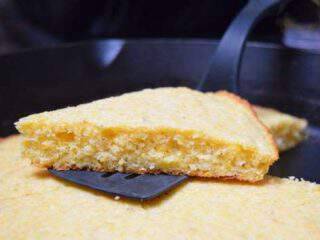 Ingredients
3/4 cup stone-ground cornmeal
1/2 cup all-purpose flour
1/4 teaspoon baking soda
2 teaspoons baking powder
1/2 teaspoon salt
3/4 cup buttermilk
1/4 cup melted butter
2 tablespoons honey
1 large egg
1 Tablespoon butter
Instructions
Preheat oven to 450°.
Place 1 Tablespoon of butter in a 8-inch cast iron skillet and set into preheated oven. Allow to set in the oven for a few minutes and allow the butter to melt.
In a large bowl, combine first 5 ingredients.
Stir in buttermilk and next 3 ingredients until well blended.
Remove cast iron skillet from oven and pour batter into skillet.
Return skillet to oven and bake at 450° for 10 to 12 minutes or until golden brown.
Nutrition Information:
Serving Size:
1
Amount Per Serving:
Calories:

960
Total Fat:

60g
Saturated Fat:

38g
Cholesterol:

160mg
Sodium:

3386mg
Carbohydrates:

96g
Sugar:

41g
Protein:

13g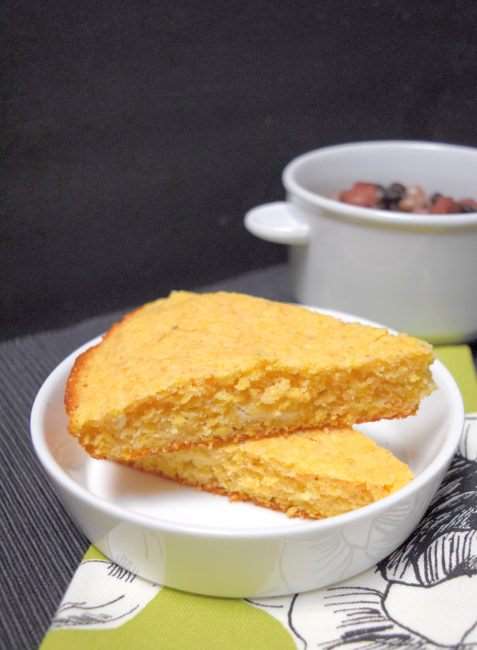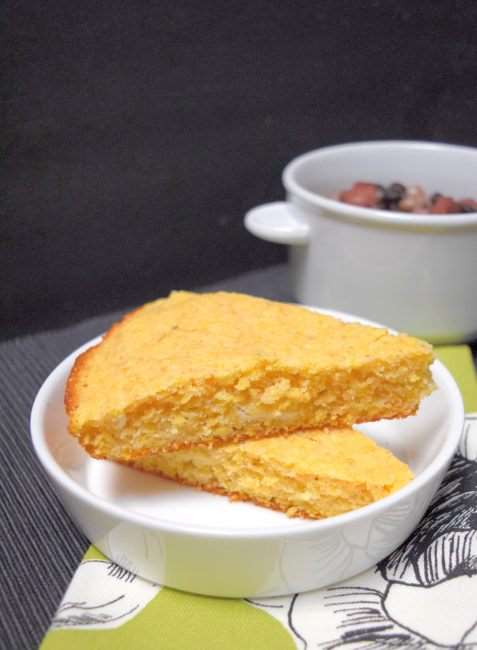 Serve up this Southern Cornbread with any one of these amazing recipes for a Fall Comfort Meal that your family will LOVE!
If you liked this recipe, you may also like these: