When it's cold outside, there is nothing better than a big pot of Field Peas with Ham. This recipe features ingredients from two local farms. I like to support local farms whenever I can. You develop a relationship with the person who grows your food, you know where your food comes from, and you help support your local community.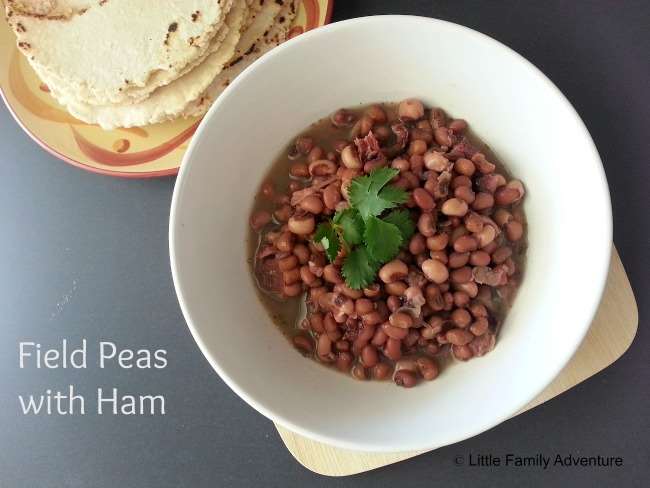 The field peas I used were a combination of organic Black-eyes, Victors, Chinese Reds, Red Rippers.  Cooking field peas is the same as cooking any other dried bean. With either peas, or beans, soaking overnight in water is the preferred method. This makes them easier to digest . If you are in a hurry, you can do a rapid soak by bringing the peas/beans to a rapid boil for 3 minutes. Then remove from heat, cover, and let stand for 1 hour.
Dried peas and beans can cause some to get a little gassy. I add a 2″ x 2″ square of dried kelp (seaweed) to all my beans and peas to help eliminate the "toot". It doesn't add any flavor to the dish and is removed before serving. You can pick it up at most large grocery stores or any Asian market.
This dish of Field Peas with Ham is a simple and delicious dish.  I know you are going to enjoy it. Serve it with cornbread, corn tortillas, or try something different with my Irish Soda Bread. If you want a vegetarian/vegan version, just omit the ham. You can also serve this as a side with tacos like Pollo Corrido tacos or this Tacos al Pastor.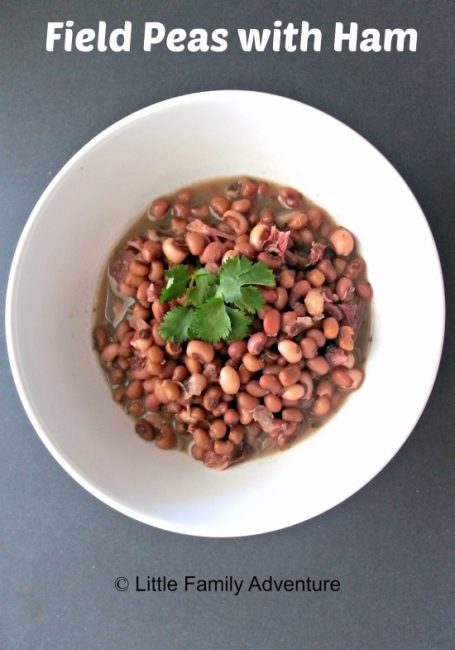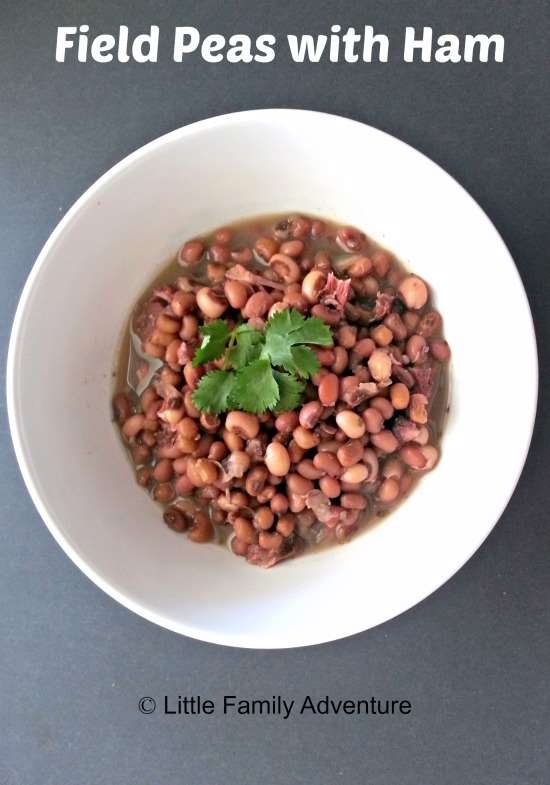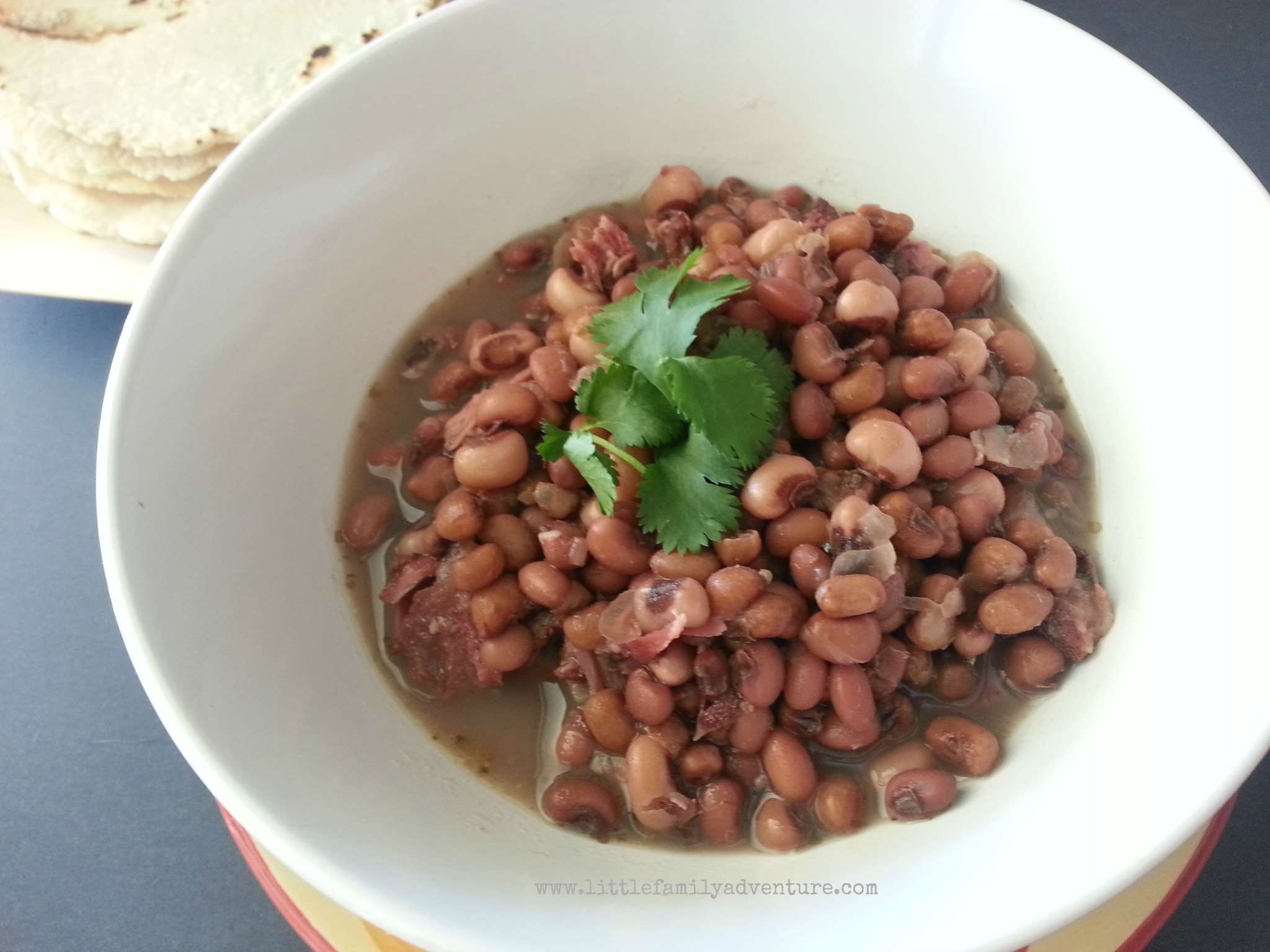 Ingredients
1 pound dried peas
3 cups chicken broth + water to cover peas
1 ham bone or 2 ham hocks
2 Tablespoon chopped fresh cilantro or 1 Tablespoon dried cilantro
1/2 medium onion, chopped (about 1/2 cup)
2 cloves garlic, minced
1 bay leaf
1 teaspoon cumin
2?x 2? piece of dried kelp, optional
Garnish: freshly chopped cilantro, optional
Instructions
Soak peas overnight.
Drain peas and place them in a large Dutch oven. Add fresh water to cover them by 2?.
Add all remaining ingredients
Bring to a boil. Reduce to simmer, cover, and cook for 1 hour.
Remove ham bone or ham hocks, kelp, and bay leaf.
Once ham has cooled enough to work with, remove the meat and return to the peas.
Spoon peas into individual serving bowls. Garnish with chopped cilantro if desired and serve.
7.8.1.2
103
https://littlefamilyadventure.com/field-peas/
LittleFamilyAdventure.com