This article on things to do in Minneapolis – St. Paul is sponsored by Visit St. Paul, Roseville Visitors Association, and Meet Minneapolis. Complimentary attraction tickets and meals were provided.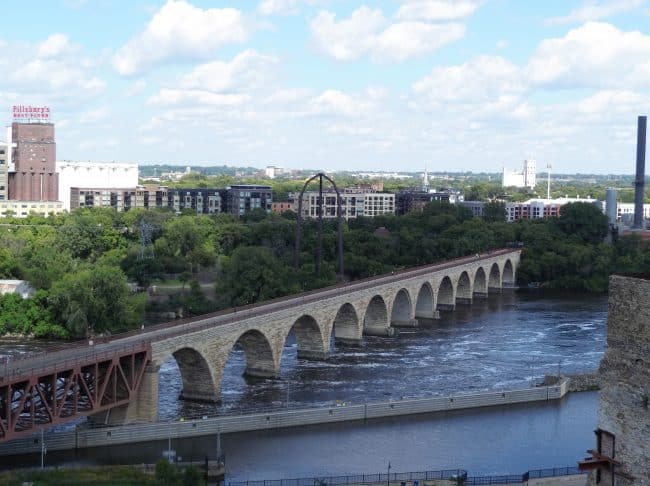 Looking for a fun way to spend your time in Minneapolis-St. Paul, Minnesota? Whether you live here or are just visiting, you will find adventure everywhere you look. From learning how Minneapolis got the nickname "Mill City" to cruising along the Mississippi River on one of the Padelford Sightseeing Cruises, there are all kinds of way that you could spend your time here. Here are just a few ways to spend your time in Minneapolis & St. Paul.
Mill City Museum
Minneapolis has the nickname "Mill City" because it was once the home of the world's largest flour mill. The site that once housed that mill has been renovated into the Mill City Museum.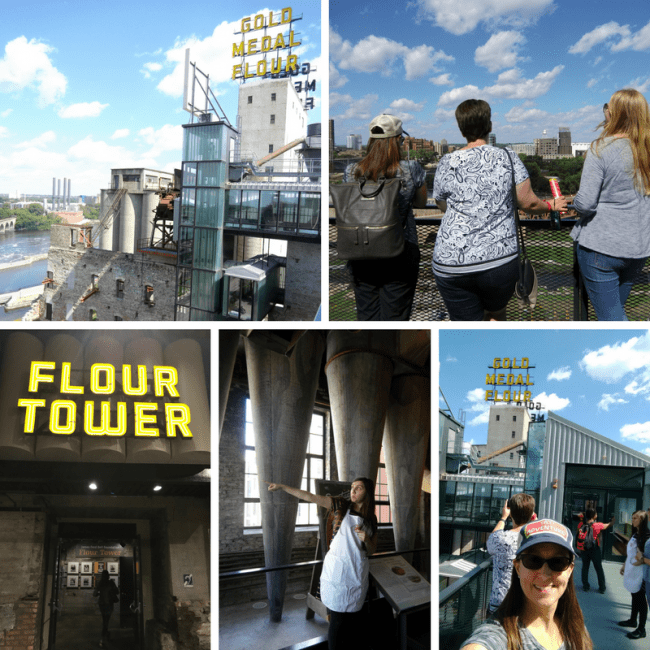 This museum pays tribute to the city's past while providing hands on labs, and stunning views of the Mississippi River and Stone Arch Bridge.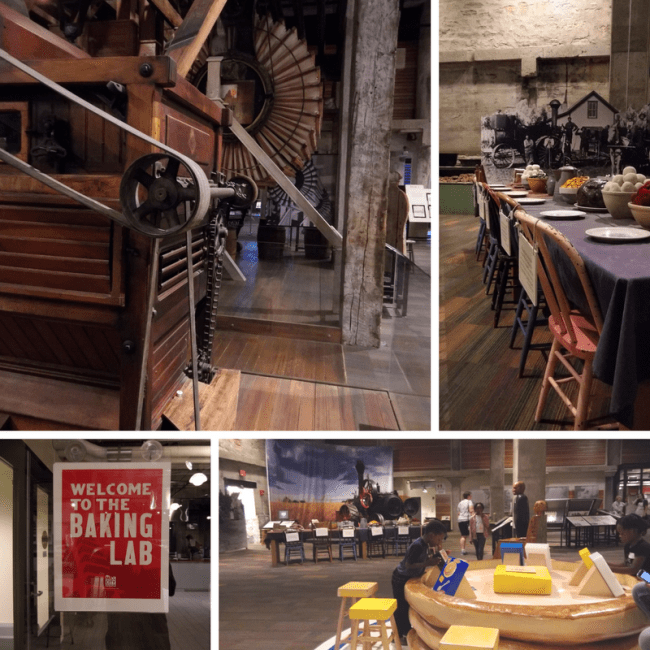 The Flour Tower exhibit/film is not to be missed. It's a 8 story elevator show that shows you the history of the Mill City and provides a glimpse into the people that lived then. Another not to miss is the Baking Lab. You can't visit a museum dedicated to the flour mill industry and not sample fresh baked treats. While I was there, fresh sourdough bread was available to sample. Yum!!!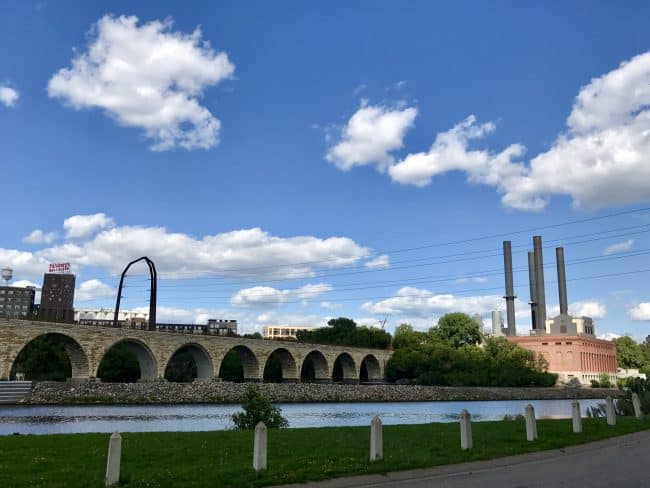 See the Stone Arch Bridge and Explore Mill Ruins Park area.
I toured two different ways, by Segway and by bicycle. Both are great but give you a different experience.
Segway Tour with Magical History Tour
This 2.5 to 3 hour tour is a fun way to zip through the area, see the sites, and learn about the area's history. Knowledgable guides are on hand to provide information, answer questions, and keep the group together.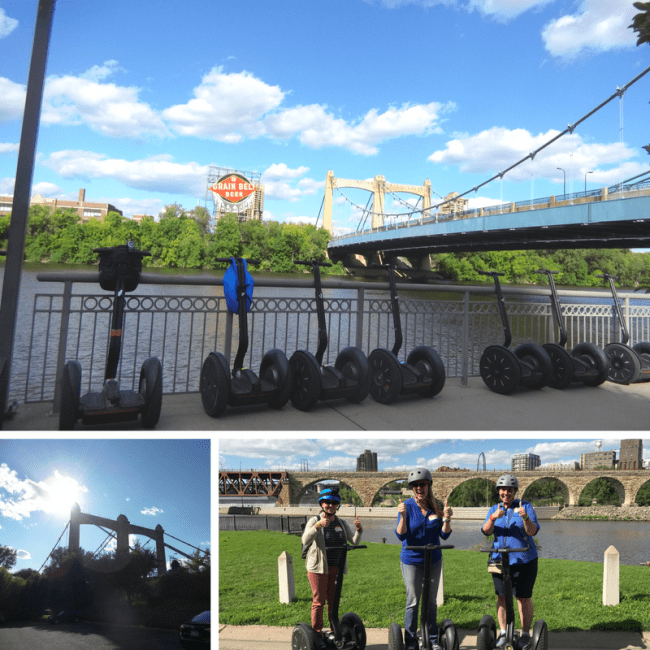 Bonus: If you do this tour, you get a free admission ticket to the Mill City Museum.
Cycle the area
If you don't want to do the Segway Tour, opt for a bicycle ride. Minnesota's bike-sharing program, Nice Ride, has kiosks all around the city where you can rent a bicycle for 30 minute increments or all day.
There is a kiosk right outside the Mill City Museum. You can cruise along the river, downtown, or anywhere you like. Cost is $3 per half hour or $6 for a 24 hour pass.
Explore Lake Calhoun
This SW Minneapolis lake is a favorite to go kayaking or boating on. A a warm day, you'll often see sailboats on the lake. Enjoy a stroll along one of the lake's many trails or bring your kayak or canoe for a paddle.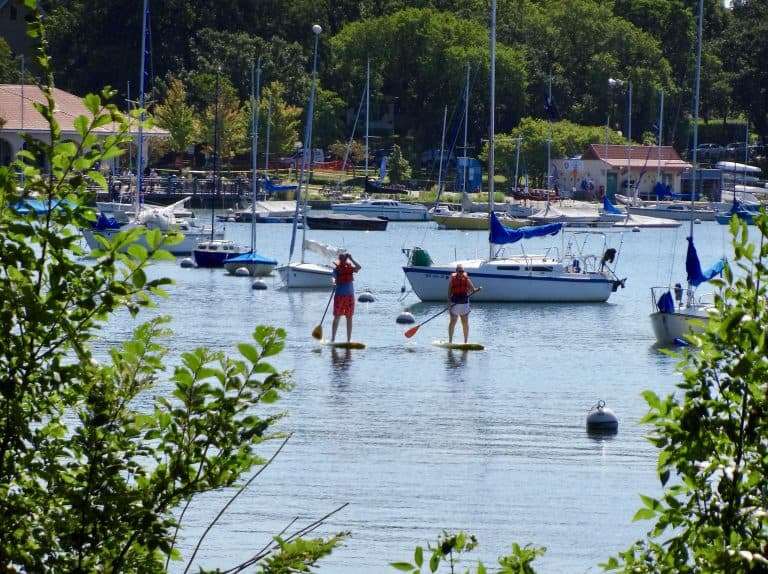 I rented a quad peddle boat with a few friends from Wheel Fun Rentals.
It was a LOT of fun, but a lot harder than I thought it would be. Next time, I'll stick to StandUp Paddle boarding or kayaking.
Take a stroll to see Minnehaha Falls
The Minnehaha Falls Regional Park is a expansive green space in the heart of Minneapolis. The crowning jewel is the 53 foot tall waterfall.
The water flows through the park which provides plenty of walking trails, park area, and more. It's a great getaway in the city.
Como Park Zoo and Conservatory
The Como Park Zoo has been a family favorite in the Twin Cities for over 100 years. It's one of the last free zoos in the country and is a great place to spend the whole day or just a few hours.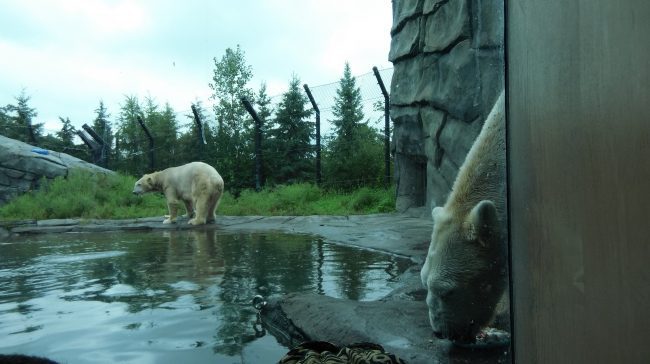 Stop in any day to view both native and exotic animals like the Snow Leopards and Polar Bears or the Bison. The gorillas and orangutans are always one of my favorites. Make time to see one of the keeper chats where zookeepers talk about the animals or provide a demonstration.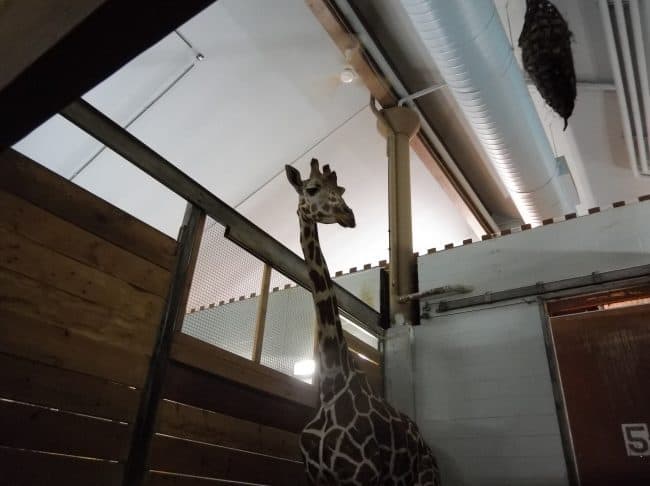 For a unique experience go behind the scenes to feed the giraffes or attend one of the zoos special programs.
Science Museum of Minnesota
Here science comes alive with 6 floors of educational fun for all ages. The Science Museum of Minnesota provides for hours of fun with interactive exhibits, IMAX movies in the Omnitheater, labs, and exhibits.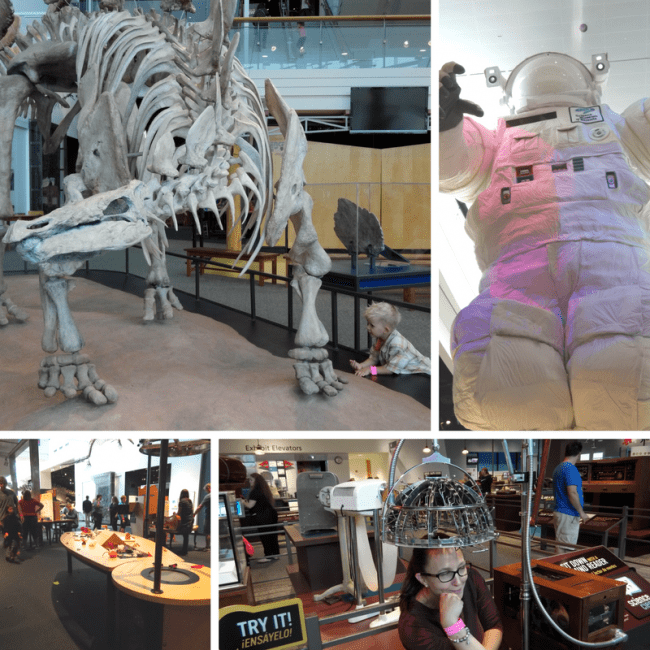 From the gigantic Astronaut that greets you to the dinosaurs that give us a glimpse into our past, there are whole worlds to discover here. Be entertained and learn more about math, science, history, and nature here. Best of all, it's not just for kids. Everyone will have a great time.
The cafe here is very good too if you are hungry. From May to October, there is also a great local place called Red River Kitchen down my the river.
Mississippi National River and Recreation Area Visitor Center
While at the Science Museum of Minnesota, be sure to visit this Mississippi River Visitor Center just inside the museum. There are a fun interactive exhibits there where you can learn more about the area's wildlife and ecology.
It's free to enter and explore. You can also work on a Junior Ranger Badge here.
Padelford Sightseeing Cruise
St Paul is full of rich history that centers on river trade and there is no better way to learn about it than floating down the Mississippi River in an old steam engine riverboat. Padleford Riverboats offer a variety of river cruises on their authentic sternwheelers. Choose from the fall foliage, sightseeing, Beer and Bacon Cruise, Lunch & Lock, or a holiday cruise.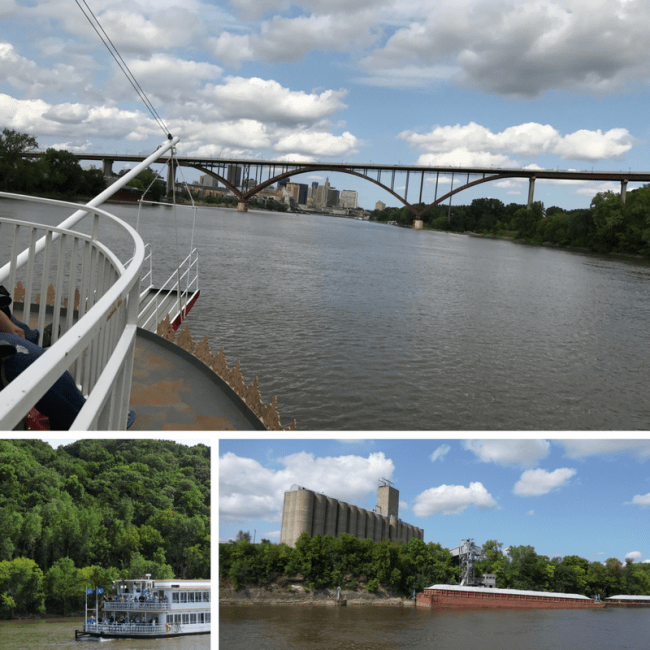 Board the boat and enjoy a leisurely ride down the river and back. On the sightseeing cruise, I enjoyed the stories about bootleggers, gangsters, and Mark Twain. If you visit the Landmark Center and take their tour, you will here some of the same notorious people from St. Paul's past. It all comes full circle for an entertaining experience.
Landmark Center Tour
The historic Landmark Center was once home to the area's federal courthouse who saw the likes of "Ma" Barker come through it's doors. The building was also once a post office and other things. But now it's mainly offices, a few museums and exhibits.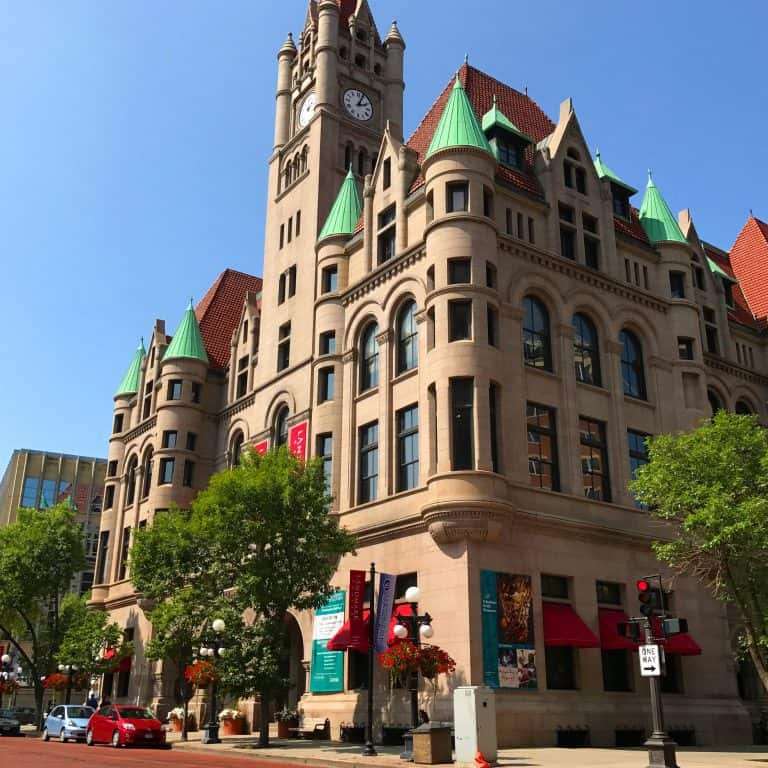 Free public tours of Landmark Center are given every Thursday at 11am. Join the group and learn that Chicago wasn't the only place to find gangsters during the 1930's.
You'll also hear about the building's history and preservation efforts. If you are interested, they also offer a paid Gangster Tour recommended for ages 12+.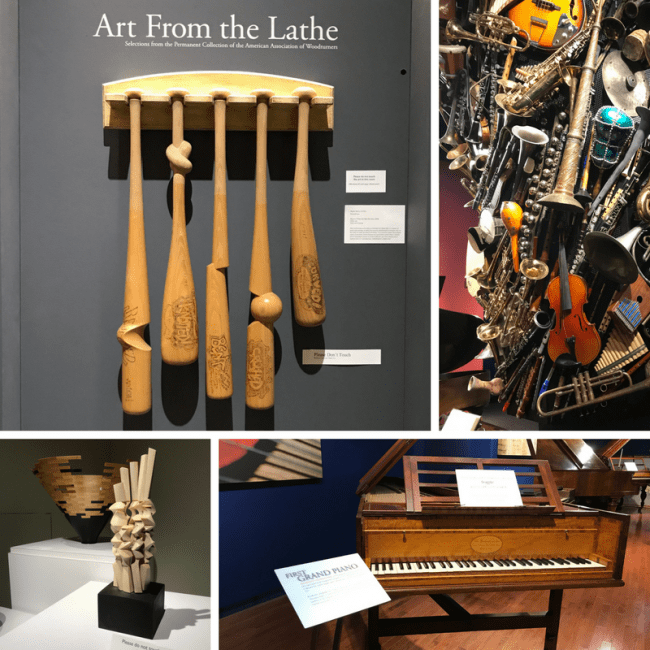 After the tour, visit the 2 museums in the building; American Association of Woodturners Gallery and the Schubert Club Museum dedicated to musical instruments. Both have free admission.
Look for Peanuts
After the tour, head outside to Rice Park just across the street from Landmark Center. There you'll find statutes of Charles Schultz's beloved Peanuts characters.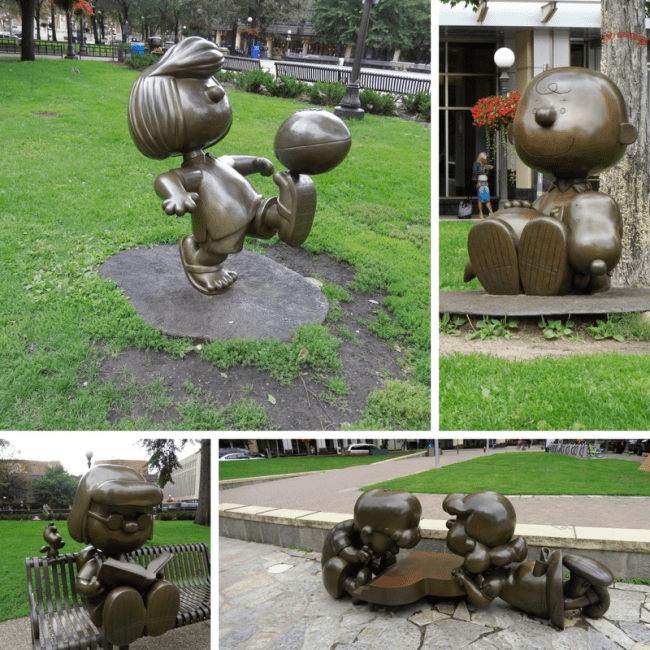 Mr. Schultz was from the St. Paul and these statutes honor him.
These twelve things to do in Minneapolis and St Paul are just a small handful of the fun you could have in the Twin Cities area. You can find more fun things to do in the Twin Cities plus great local Twin Cities restaurants. Both of those can help you plan your next vacation to the Minneapolis-St. Paul area.
If you are visiting from out of town, I'd recommend the Hyatt Regency Bloomington at Mall of America or the Courtyard by Marriott Roseville, MN. I stayed at both on my recent trip and enjoyed them for very different reasons. If you need a hotel during your stay, check them out.
Have you been to Minneapolis-St. Paul? What are some of your recommendations for our next trip?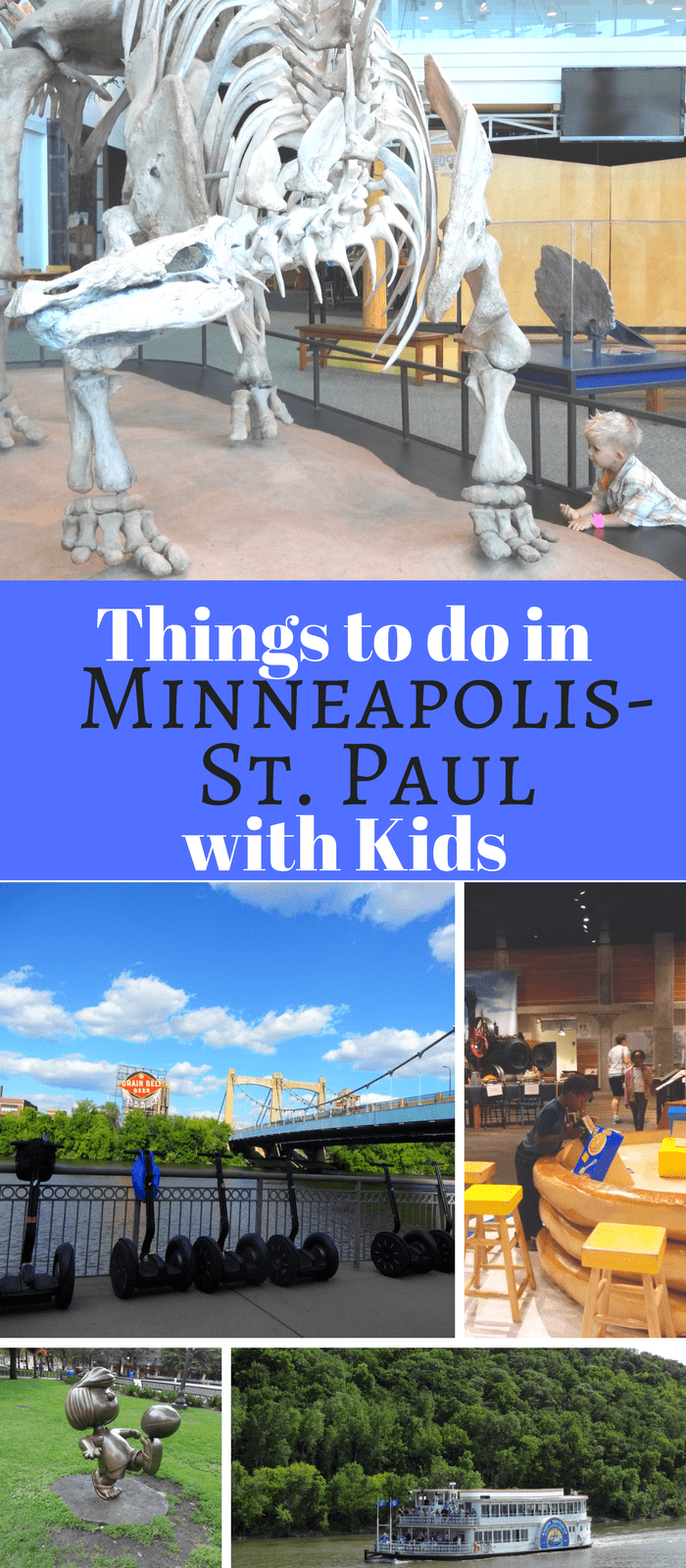 Disclaimer: Thank you to the Roseville Visitors Association, Bloomington Convention & Visitors Bureau, Visit St. Paul, and Meet Minneapolis Convention & Visitors Association for the accommodations, dining and attractions tickets. All opinions are my own and are based on my recent visit to the Twin Cities area.