I am a busy mom of three teenagers, as well as a full-time work-from-home content creator. And I love to keep my home and life organized! I'll let you in on a secret. I function poorly when my life isn't organized and have too many "squirrel moments". That's why I was excited when the 1Thrive team reached out to me about trying their Brooke wall organizer! Let me tell you all about it…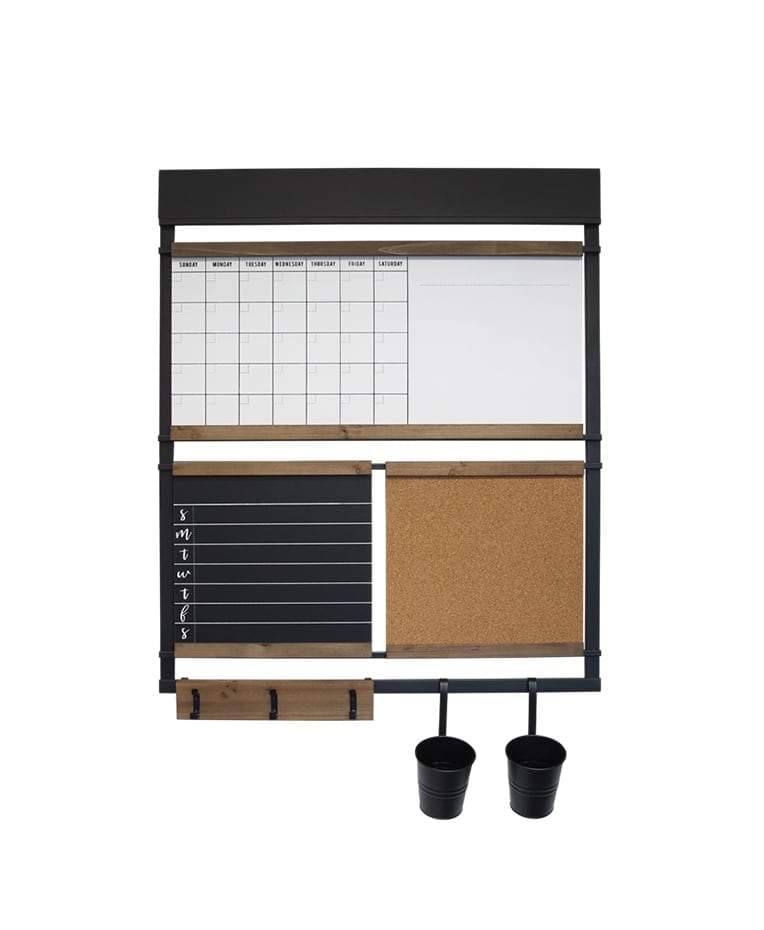 Brooke Wall Organizer
The Brooke is just one of the many organizers offered by 1Thrive. Their goal is to help families who feel like they're all over the place and bring them to feeling organized and thriving with the help of their home command centers.
The Brooke is a metal frame wall organizer designed to help organize calendars, schedules, etc. Along the top, the metal frame has a wide area you can transform into a title or use as an extra writing area. Then you have two sections to hang your boards from. I used the top area for the large magnetic whiteboard with a blank monthly calendar. Then under that, I placed my two smaller pieces; a corkboard and a weekly schedule board. Until under that, on the left, I have my strip with three metal hooks, and off to the side, two hanging metal cups.
Here's a picture of my home command center! Nice and neat with a place for all my important stuff.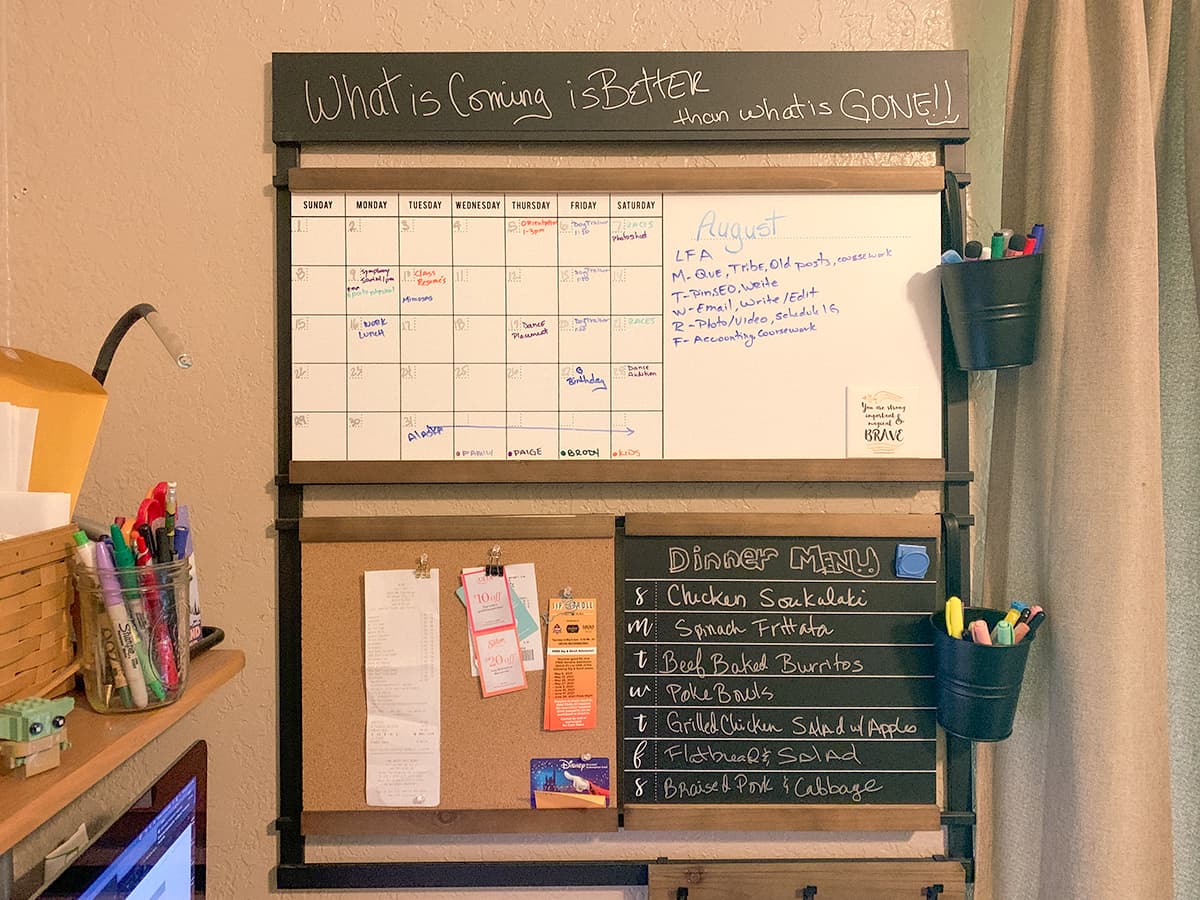 Life Before Brooke
Prior to getting the Brooke, I was using a large whiteboard mounted to my laundry room door. Magnets held notes, coupons, doctor appointment reminders, but they often fell off and found their way to my kitchen counter. I like the idea of keeping all our family calendars, notes, and weekly dinner menus in one place, but knew there had to be a better way.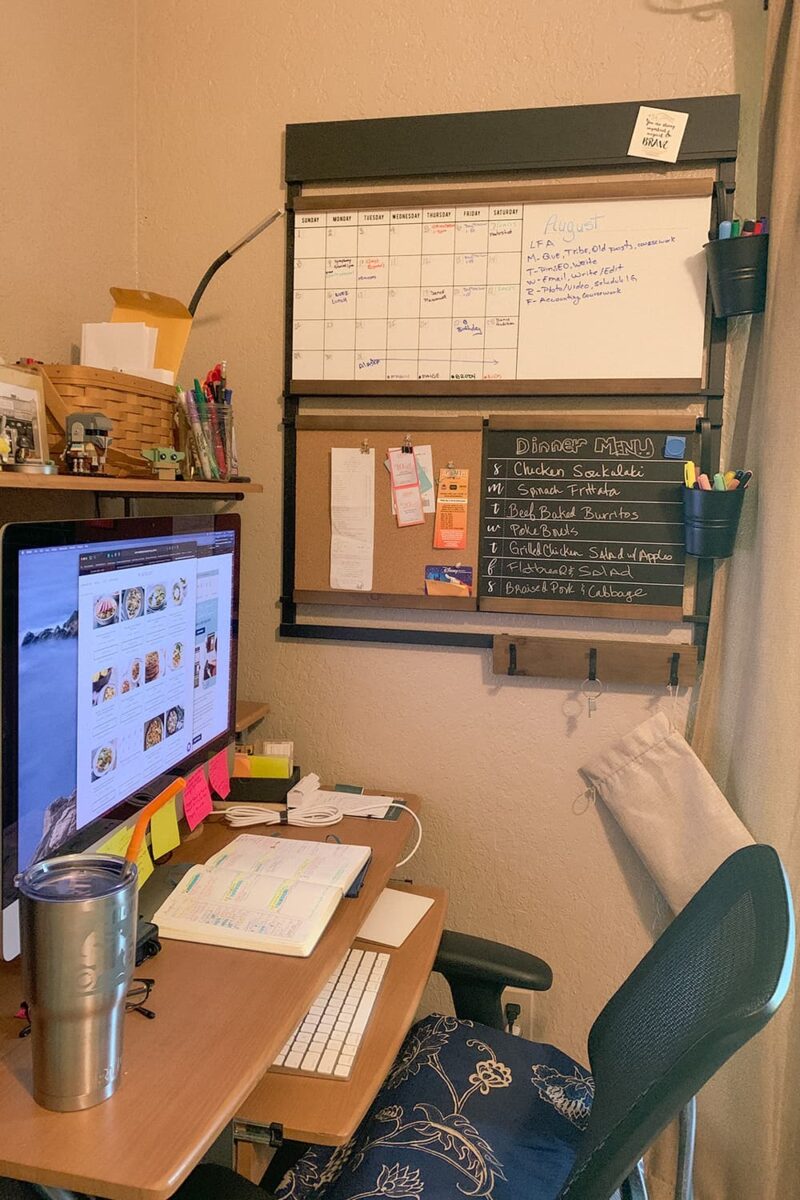 How I'm Using My Brooke Organizer
The Brook wall organizer from 1Thrive has totally changed my life! It is right by my desk in my home office and has helped me become more organized. I use it to organize not only work, school, and family calendars, but also notes, tasks, etc. The magnetic back makes it super easy to stick literally anything on that you might need quick access too. Best of all, the magnets don't fall off!
Monthly Calendar – This is where I'm putting everyone's schedule. With two kids in high school and both my husband and I work from home currently, there is a lot of running around. I find that using a different color chalk marker for each person. It also makes it easy to note upcoming events. I really like this layout because you can see everything at a glance!
Weekly Schedule – Currently, this is where I am putting my weekly dinner menu. I like having an easy reference for dinner ideas at a glance. For the last year, I've been using Platejoy, a meal planning membership that customizes meal plans creates grocery lists, and sends to grocery delivery services like Amazon Fresh and Instacart when I need them to.
This summer I used this weekly schedule to help get ready for weekend camping trips and a timeline for my camping meal planner mini-course. I loved the daily to-do list! I am currently thinking I need a second weekly schedule board for work. I'm writing this as classes are about to pick back up for my youngest two. I think I'll need a dedicated work schedule. Check out all these "add ons" you can include with your organizer from chalk markers to additional boards.
Cork Board – The corkboard side has been awesome! It's great for making quick notes, scheduling reminders, posting pictures of my kids and upcoming events. Now that live events are back too, I'll attaching my event tickets here too! I love all that easily being able to see.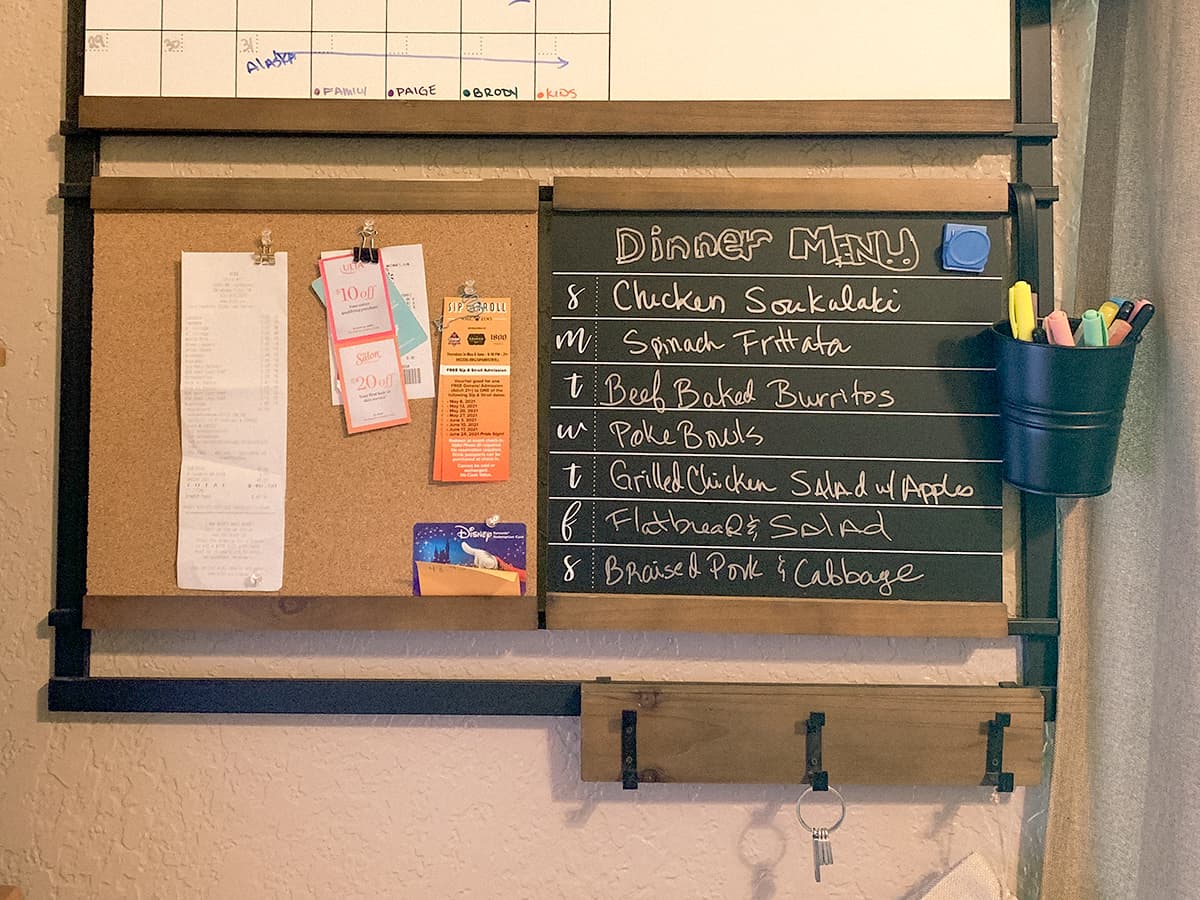 Metal Hooks and Cups – These have helped me keep my desk organizer items in one place. Currently, I'm keeping journaling pens and chalk markers for the whiteboard in the cups and off my desk. On the hooks, I have hairbands for when I'm working at my computer and power cords.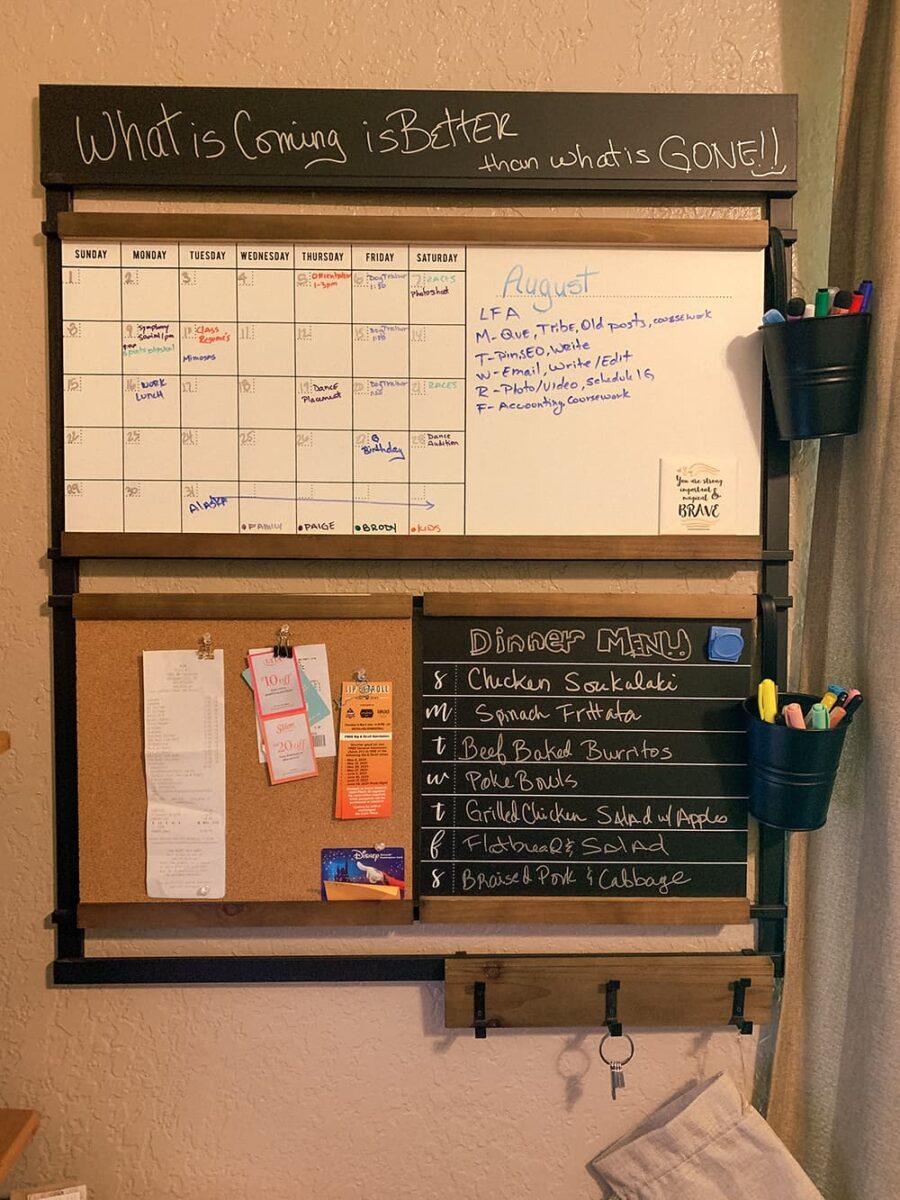 In Summary
In real life, the Brook has cut down on time spent searching for things. It's also a great place to post notes and stick photos of our family adventures, so I can look back and remember what we were up to when.
I love that it's helped me to feel more organized, but I also love having a beautiful wall hanging in my home office. It's also encouraging me to do more weekly and monthly planning on the magnetic whiteboard. I love that it's so easy to clean off any marks with a damp wipe.
Organize your life today! You can shop for your own Brook organizer here.
Use coupon code BACK2SCHOOL to save $20 off any $100 purchase.
Things To Remember – When you purchase your Brooke or another 1Thrive organizer, check out their ideas library on their website. It has great inspiration on how to utilize your new wall system. Their blog has great advice to help you get organized too. There are a lot of helpful tidbits there you could check out.
Get Your Brooke and Start Thriving Today !
1Thrive provided me with the Brooke for editorial conversation. The opinions written here are all mine.