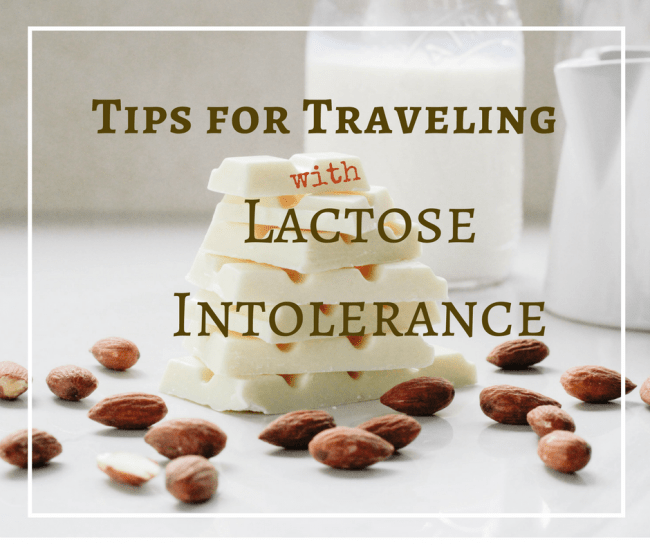 Traveling with food allergies or sensitives isn't easy. But you can't let dietary restrictions prevent you from traveling. Fellow travel writer, Jenn Singer at DayTripper28.com has a daughter with a lactose intolerance. Her family travels quite a bit and recently went to Disney World in Florida. Traveling with lactose intolerance hasn't stopped them from exploring. I asked her to share a few of her tips for traveling with lactose intolerance.
Traveling with Lactose Intolerance
My daughter suffers from a Lactose Intolerance. It's not as bad as an "Allergy", but the effects of it are still not fun. As a family that likes to spend our weekends on the road, we were concerned about how this would affect us. With any food allergy, you learn to read the food labels quickly. It wasn't long before we realized just how much butter was in everything. But we haven't let that stop us. We've been managing her intolerance for a year now with no incidences. Here are our tips for traveling with a lactose intolerance.
Plan Ahead
The more research you can do before you travel, the better. When we were planning our trip to Disney World, I found that they were very accommodating. Their staff was always willing to stop and dig out the binders of ingredients. They even have a signature item called a Dole Whips that is relatively Allergy Free. You can find them at the Aloha Isle in Adventure Land. If you can plan out a couple months in advance, reserve a table at some of their restaurants. On the reservation, note you have someone with a particular allergy and they will provide you with a separate menu.
When you are not at a place like Disney, do an online search of the town you will be in and see what restaurants are there. A quick look of the menu will give you a good idea if they are accommodating. A lot of them publish their allergy menus online. We've found that most restaurants are accommodating when you alert them of the allergy.
Disclosure: This blog contains affiliate links. They help pay for the coffee that keeps us turning out adventures week after week. I'll only recommend and share products that I use and love myself. Thanks!
Bring Snacks
We bring snacks on all of our road trips anyway, but this is especially important when you have an allergy. Sometimes we get to a town and have found little. That's when snacks are key! They are enough to get us through to the next town. If you are flying some place, bring a bag of snacks on the airplane. You can also have snacks shipped to your hotel. Just make sure they know about it. I've heard from some people they shipped their Almond Milk and other snacks they knew would not be available in the town. This saves them the time of stopping at the store while they are there.
Note: If you are an Amazon Prime member, ship direct to your hotel and get free shipping.
Try Amazon Prime 30-Day Free Trial
Provide Alternatives
I want my daughter to have all the experiences we have. But, I don't want to deprive my son or eating fun things on the road. Learning to cope with an allergy also involves seeing other people eat treats that you may not be able to eat. We wanted to make sure she understands how to deal with that. So whenever we go some place where my son might want an ice-cream, we make sure there is another treat she can have in its place. This happened at the MN State Fair last year. After stopping at the Ice Cream booth, we got my daughter a frozen icy. That way she's not missing out on a treat, but everyone doesn't need to miss out either.
Be Flexible
No matter how much you plan things out, something will not go as expected. Have a backup plan in mind. Make sure you know where the supermarkets are in town, so you can make food in your room if needed. Have an EpiPen in your back pack and know where the emergency room is, depending on the severity of your allergy.
Traveling with lactose intolerance, celiac disease, or other food allergies is a challenge. There will always be a learning curve. But it doesn't have to stop you from doing fun things. When all else fails, fruits and veggies are usually safe and can be found everywhere.
Happy Travels!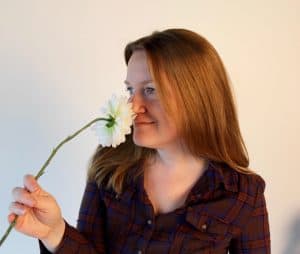 BIO –
Jenn Singer is a travel writer for
DayTripper28.com
, a Minnesota Travel blog that explores different Midwest destinations. She doesn't believe that a vacation should require you to use up your precious vacation time from work. As a Minnesota native, her passion for exploring has led her to try all kinds of new things. As someone that takes 60+ Day Trips a year, she is always up for an adventure.
Find Jenn on Twitter @DayTripper28MN, Facebook @DayTripperBlog, and Instagram @daytripper28