Everything IS bigger in Texas and when it comes to foodie destinations, Addison Texas is THE place to visit. This small Dallas suburb measures a mere 4.4 square miles. Yet it boasts nearly 200 top notch restaurants in Addison ranging from Mexican food and New York style pizza to authentic Italian. Whatever you are craving, you'll find it here!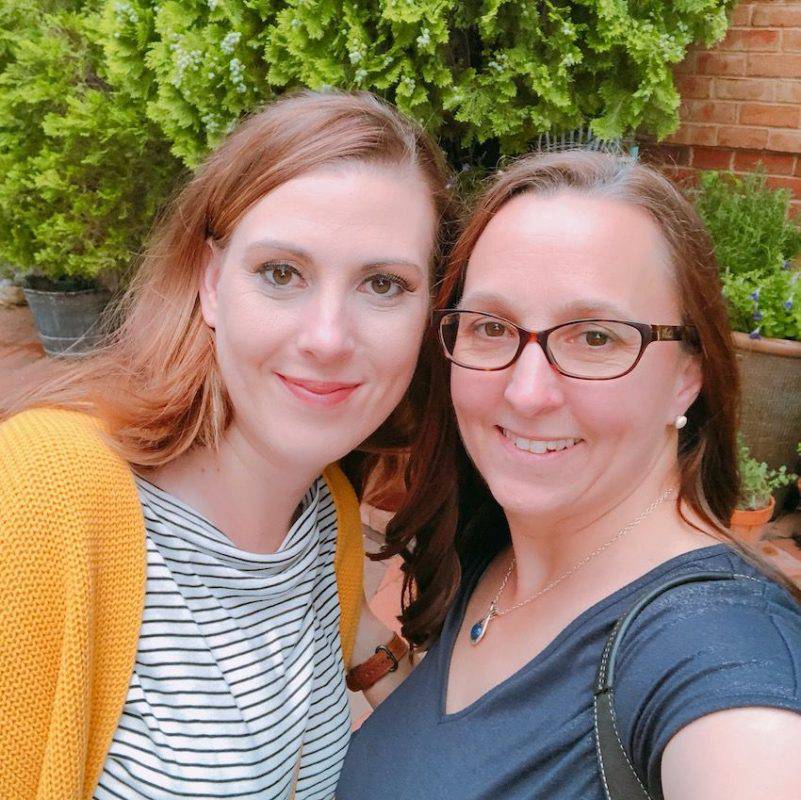 My friend Jenna of TravelsOfJenna.com and I have May birthdays. So when Visit Addison invited us down for a sponsored Girls Birthday Weekend, we gleefully accepted. There was no mom guilt when we left our families back in Oklahoma and headed down for a fun weekend. Our agenda included food, craft cocktails, a little pampering, and a whole lot of fun. Let me show you where we went, what we ate, and why you should make plans to visit the area yourself with or without the family.
Where is Addison?
If you have ever been to Dallas, you may have already been to the city of Addison. It's directly north of Dallas along the North Tollway between President George Bush Turnpike and I-635. Many of the area businesses list their address as Dallas, even though they are actually in the suburb. We have found ourselves here several times when visiting the Dallas Galleria and when flying out of DFW or Dallas Love airports.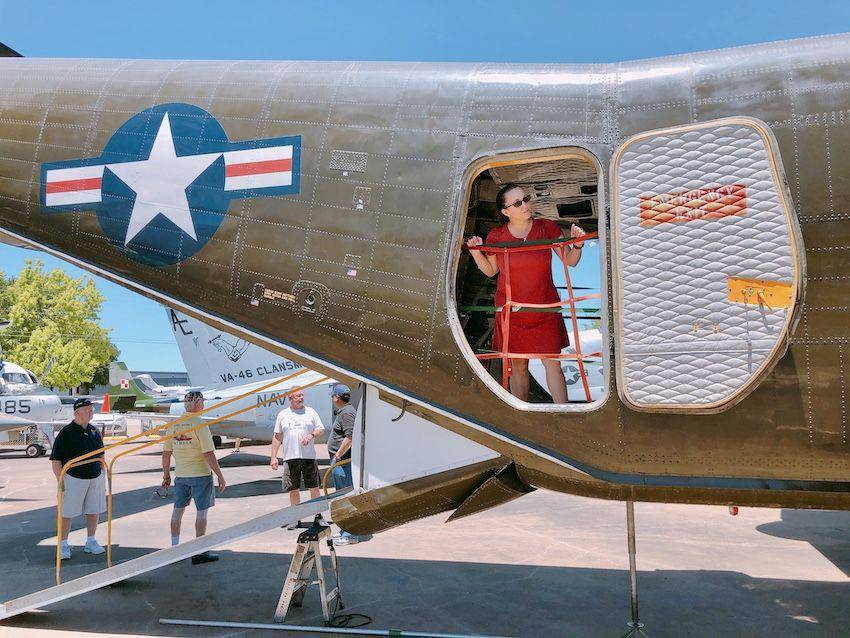 Weekend Itinerary
From Oklahoma City, it's a 3.5 hour drive with normal traffic. In order to bypass rush hour traffic, we left mid-afternoon and hit a few stops before getting to Dallas. One of my favorite half way stops is the Chickasaw National Welcome Center and Bedré Chocolate Factory at the I-35 exit to Sulphur, Oklahoma. What's better than free chocolate samples?
How do celebrate your birthday? Me, I like a whole #birthday month. So this weekend, I'm heading down to @VisitAddison for a girls BDay weekend with my friend Jenna from @travelsofjenna. 1st 🛑 the obligatory picture with the @bucees statue #addisontx mediapartner #visitaddison pic.twitter.com/pbl4TQW6Dr

— Lil Family Adventure (@LilFamAdventure) May 17, 2019
Then we had to make the obligatory stop at Bucc-ee's for gas, drinks, cake pops, and the photo op with Bucc-ee Beaver. Once we arrived in the city, we checked into our hotel for the weekend, Hilton Garden Inn Dallas/Addison on Belt Line Road.
Hotels and Airbnbs near Addison, Texas
Hilton Garden Inn Dallas/Addison
I have stayed at this hotel before and shuttled to DFW airport a few times. It's a nice hotel with all the necessary amenities, and is centrally located to great food along Restaurant Row (Beltline) and nearby entertainment. If you want a hotel in the middle of it all, this is a great choice.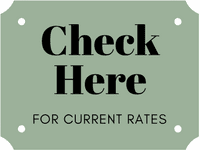 Once we cleaned up we headed to dinner and a comedy night at the Addison Improv.
Cinco Mexican Kitchen
Known for their ceviches and margaritas, we started off with a sampling of fresh seafood (tuna and blue crab) tostadas, spicy shrimp ceviche, watermelon jalapeño margarita and something they called a Jarritos (shown on the left).
Jarritos is refreshing with tequila, orange juice, grapefruit soda, key lime juice, salt, and Tajin powder. Delicious!!!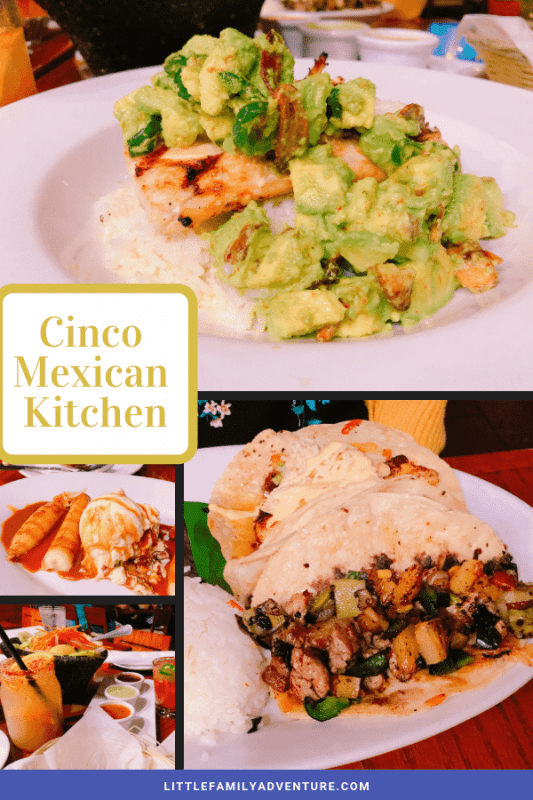 After apps, we indulged in tacos and the Bolo's Mahi, a house specialty, the waiter recommended. I have never had mahi like this before. It was grilled and served with diced avocado tossed with spicy arbol chile oil and jalapeños. Spicy enough to give me the sniffles, but the flavors are on point! If you want something different than tacos, order this!
Addison Improv
Ready for a night of laughs, we headed to the Improv after dinner. Unfortunately, I have no pictures other than this one. Once the show started all recording devices went down, eyes went forward, and we laughed beginning to end. That night A.G. White and Tony Roberts turned it up to leave us all in stitches.
Public School Restaurant Addison
Day 2 started with brunch at Public School Restaurant which is probably one of the most Instagrammable restaurants I've ever seen. The education themed concept is complete with composition notebook menus, school supply and flash card art, and math equation wallpaper.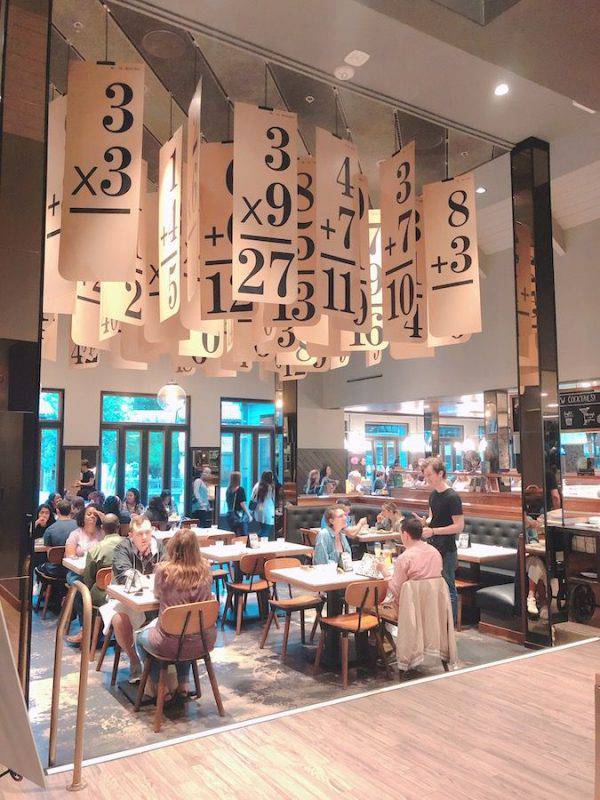 Pubic School Restaurant is one of the more popular places in the area for brunch. My brunch favorites here include their version of a Moscow Mule called Crushed Velvet, Truffle Fries, and Eggs Benedict Pizza.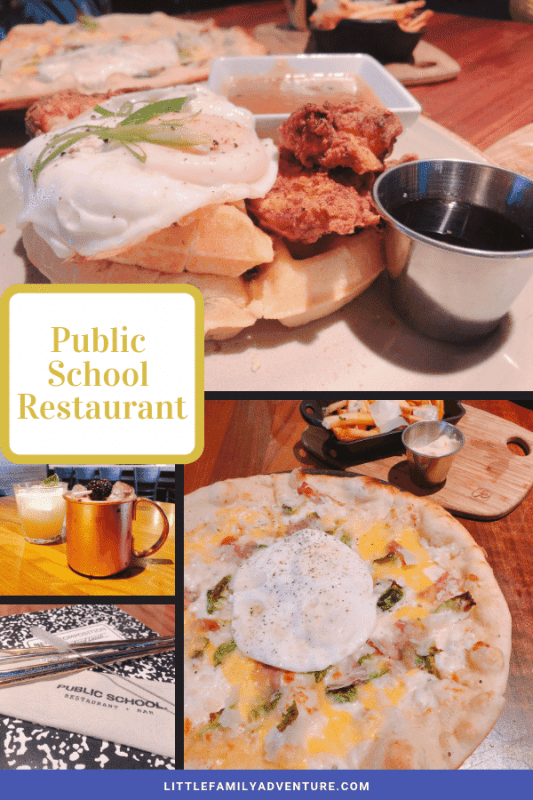 Pampering at blo Bar
This was our birthday weekend, so we opted for a blow out at the blo Bar. There they wash, dry, and style your hair for whatever occasion you have. I have friends that swear by their services around the country. This was my first visit, but now know why they return again and again. I will too!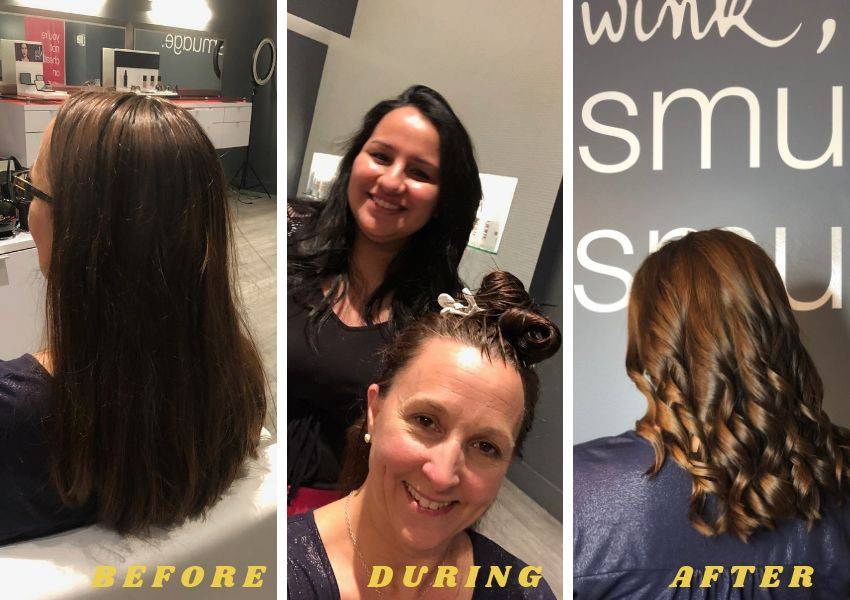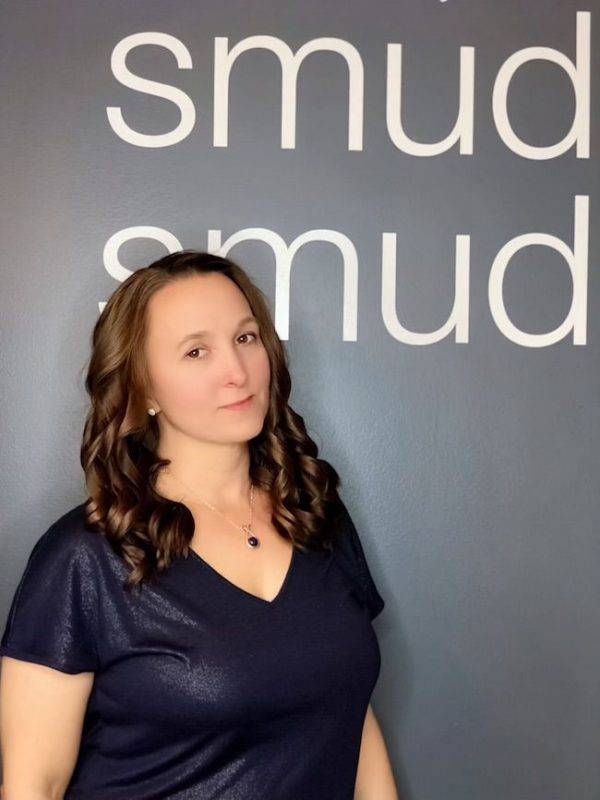 I also understand why my grandmother kept her hair appointment routine for decades. It was part girls outing, chat with friends, and a little self-care that makes you feel so good you glow. Despite the rain that weekend, my stylist also worked some kind of magic to keep my curls intact. I also opted to slip next door while Jenna was finishing up to get a quick manicure at the neighboring nail salon.
Ida Claire for Afternoon Cocktails
The weather during our visit was less than stellar. May and June can bring wet weather to north Texas and Oklahoma. This weekend was rain, rain, and more rain. So we nixed an outdoor event for craft cocktails.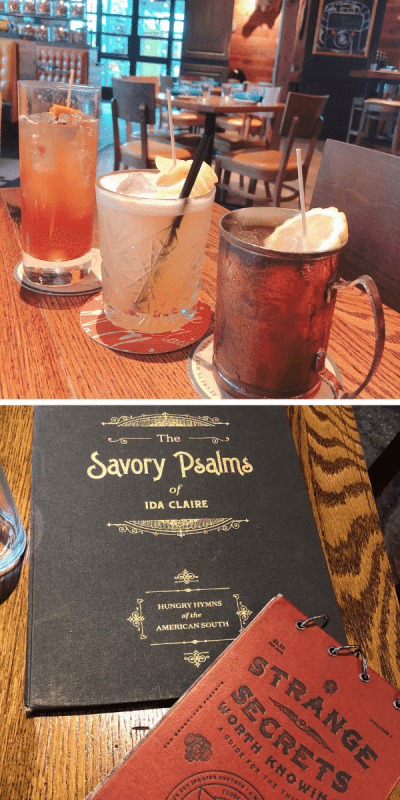 Ida Claire is another popular restaurant in Addison, TX for brunch and late nights. The name is fun with a play on "I Declare". Took me awhile to pick up on that one. But drinks here are lit and the decor is on point. So many areas here including the outdoor patio is Instagram worthy.
Sticking with the Moscow Mule theme from brunch, I opted for the Strawberry Rhubarb Mule while friends had the Peachy Keene and something else.
Antonio's Ristorante
We ate a lot of food this trip. We were, after all, in a proclaimed foodie destination. So we had to put that to the test. Antonio's Ristorante is authentic Italian done right.
Jenna spent some time in Italy and has said she can be picky when it comes to Italian food. She loved the asparagus salad, bruschetta, and her filet. I loved my escargot, wedge salad, and veal chop. Then we split a tiramisu to end a perfect meal.
Addison Circle Park
Across from Antonio's Ristorante is Addison Circle Park, an urban 10 acre park that serves as the area's outdoor event space. Throughout the year, you can attend popular events such as Addison Oktoberfest, Kaboom Town, Taste of Addison, and Addison After Dark.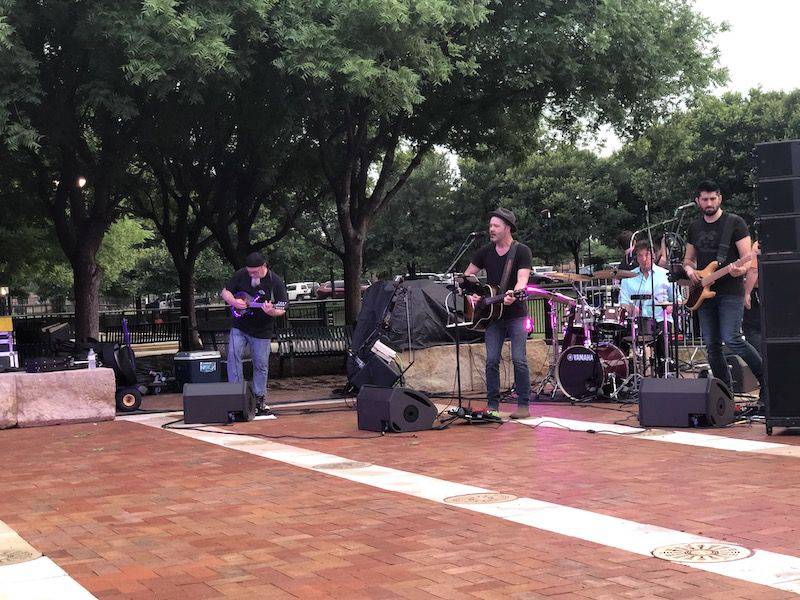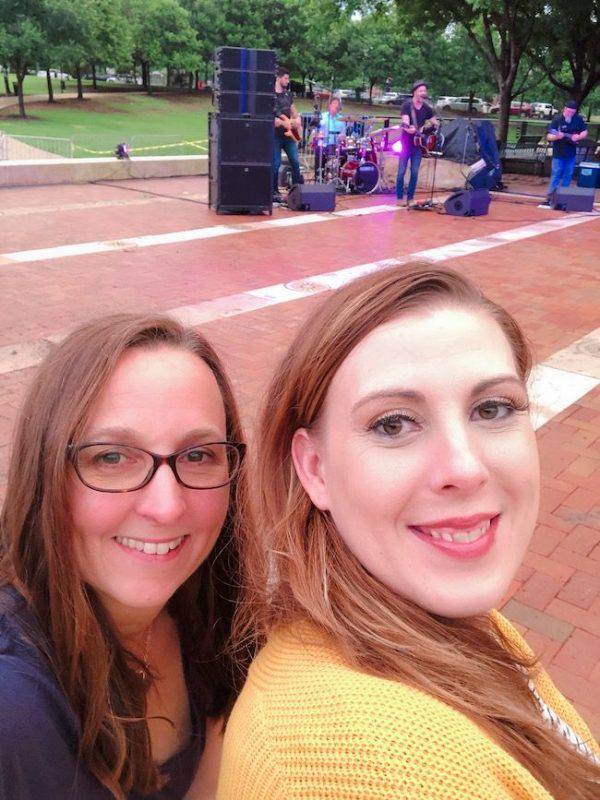 On the night we were there, it was opening night for Addison After Dark, an outdoor concert series with live bands, food trucks, and more. After such a large meal, it was good to walk around the park, sit and listen to the Jon Christopher Davis & The Lone Star Attitude Band, and enjoy the pause in the rain. Click here for the current line up.
Hand and Stone Massage and Facial
The last bit of pampering for the weekend came in the form of a massage and a facial. Hand and Stone is located in the Village on the Parkway that has a number of retail shops, spas, and more dining. After all the travel I had been doing, karma shined down on me and paired me with massage therapist specializing in shoulders and upper body work. He relieved tension from shlepping suitcases around for weeks. Jana had her first facial. We both left feeling refreshed and to conquer our last day in the area.
Zoli's Pizza
The last restaurant in Addison we visited was a New York style pizzeria that let my Star Wars geek flag fly. Here all the artwork was commissioned by Dallas artist Clay Stinnett who brought together hip hop culture and Star Wars.
Their pizza is on point and brunch options are really good. I highly recommend the Lil' Bastards (crispy Brussels sprouts with bacon jam), Bleecker Chop salad, CBR (Chicken Bacon Ranch) pizza, and zeppoles for dessert.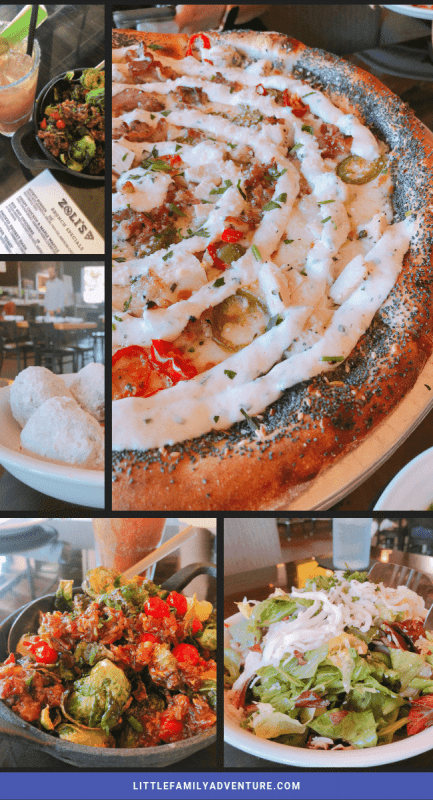 Every bite here at Zoli's was delicious. The atmosphere is fun and the perfect place for Sunday brunch.
Cavanaugh Flight Museum
Being a huge history buff, I last place I wanted to see before heading home was this museum. It features aircraft and artifacts from World War I through the Vietnam conflict. The museum is located on the Addison Airport and consists of a large main building and several plane hangers. During our visit they were hosting their annual Warbirds over Addison.
This event brought extra planes out for display/tours plus the opportunity to fly inside a helicopter and a plane for an extra fee. We opted to not go up in the air, but stayed on the ground to tour planes like this Caribou.
So there you how our food and fun filled girls weekend in Addison, Texas. The city is small but it a great place to base yourself out of. There are nearly 400 restaurants and over 20 hotels in 4.4 square miles. Then you have all the surrounding areas where you can explore.
If you have other favorite restaurants in the area that we should try, please let us know in the comments below or email us. We are sure to be back for Addison Oktoberfest this fall and other food related events.