Although most of us are "stuck" at home, let's make the best of it and GO CAMPING. From living room blanket forts to setting up your family's outdoor tent inside, camping at home is a great way to spend time as a family. To make it a more authentic camping experience, we've asked friends and fellow outdoor enthusiasts to share ideas, activities, and camping inspired recipes you can make at home to help bring the outdoors home.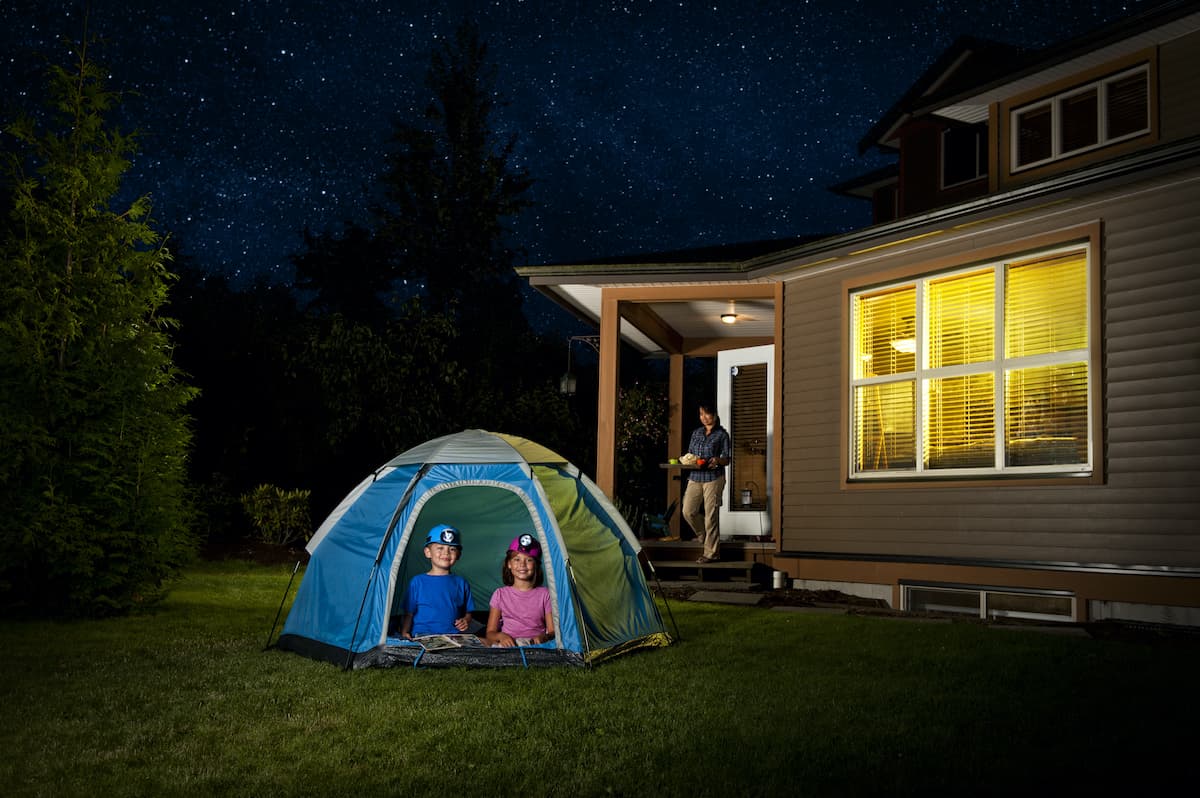 Today, March 27th happens to be National Camp at Home Day. Kammok, maker of popular outdoor hammocks, decided to make this a thing and we LOVED the idea. I know I needed a distraction from all the pandemic news, soaring infection rates, and my kids' cry for something to do. We own several Kammok hammocks, but this isn't sponsored by them in any way. But we wanted to join in on the fun and share some ideas for bringing our love of camping home in any way we could.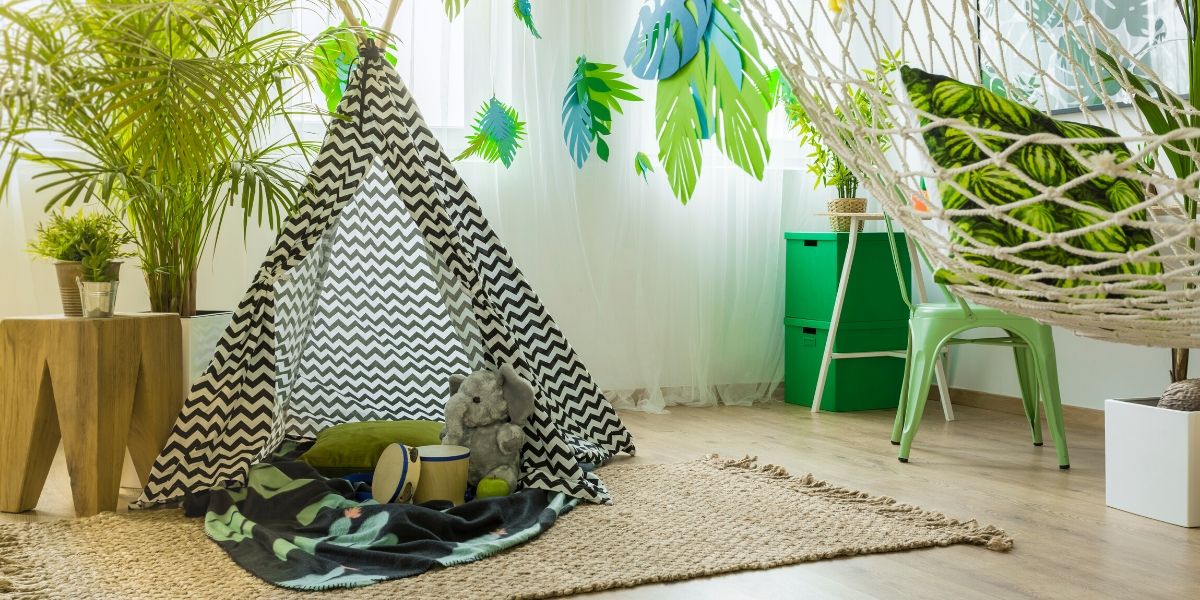 I know these camping at home ideas will inspire you to make today or any day in the future a fun family adventure. I'd love to see how you and your family do camping at home. See tag me on Instagram or Twitter @lilfamadventure or on Facebook /ourlittlefamilyadventure and use the hashtag #nationalcampathomeday. Camping with friends is so much fun, but in this age of social distancing, a virtual community is the next best thing.
If you want more ideas on getting outside with the kids, take a look at our new article featuring outdoor activities for kids. It's all things pollinators.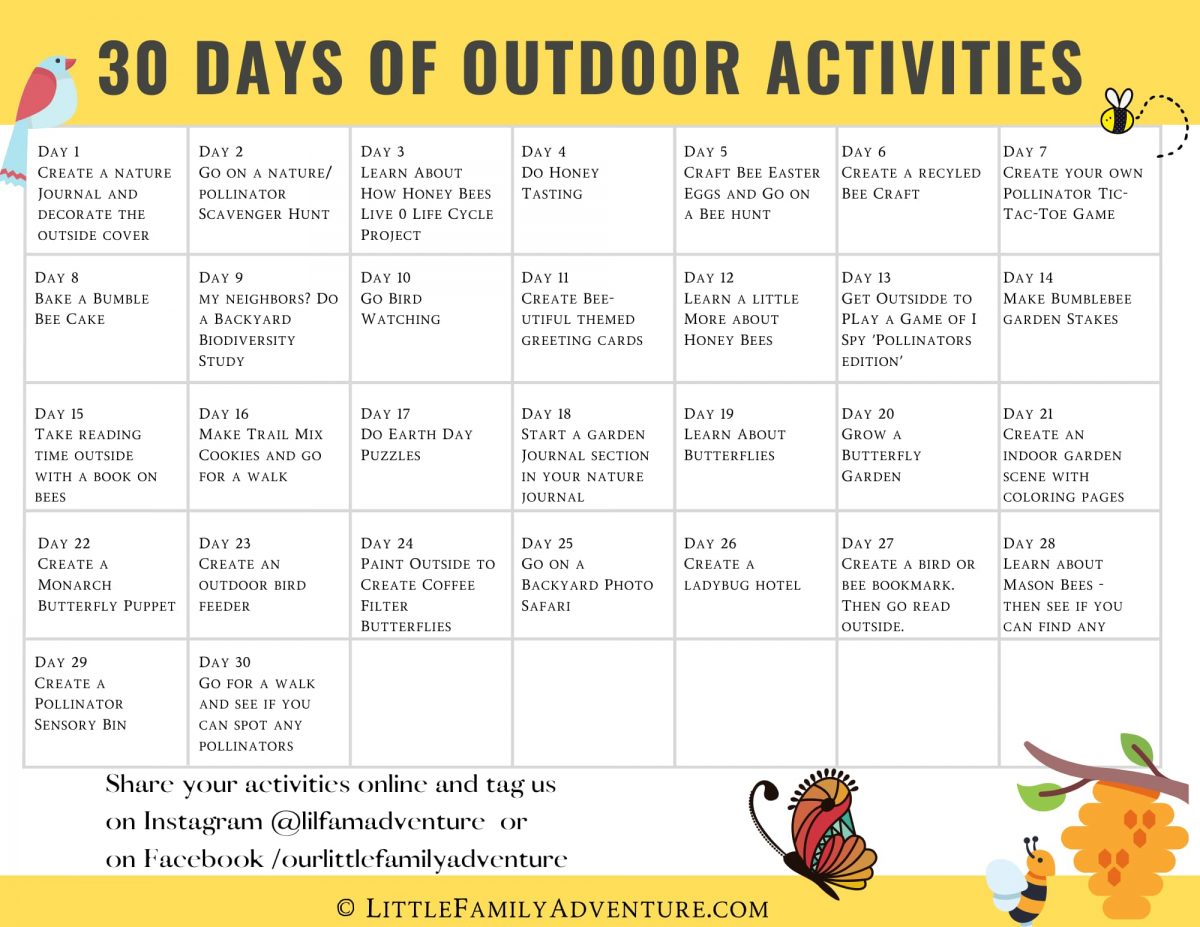 Pin This for Later…..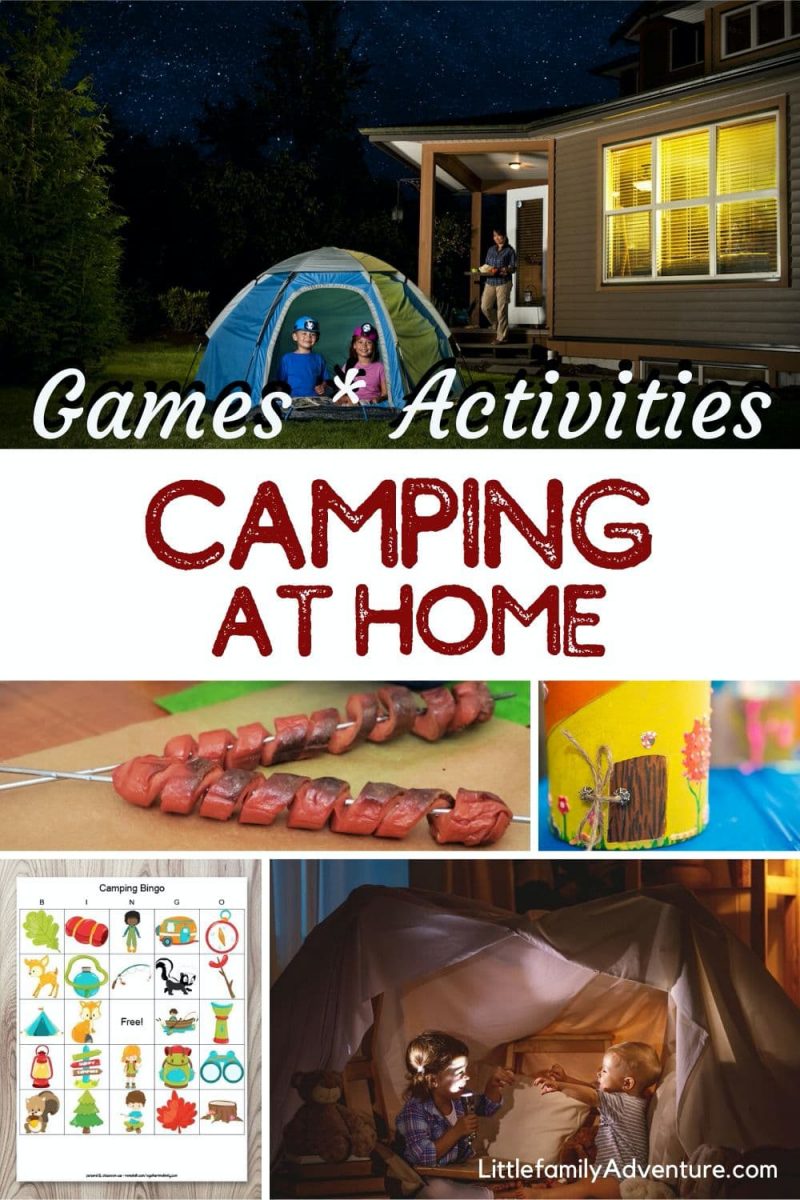 Food & Fun Inspiration for Camping at Home