We are partnering with Wedderspoon Manuka Honey to bring you these 30 outdoor activities for kids and free printable calendar. All these activities focus on pollinators; bees, butterflies, birds, etc. April is Earth Month after all. So we thought it could be fun to get out in the backyard all month long and learn about pollinators.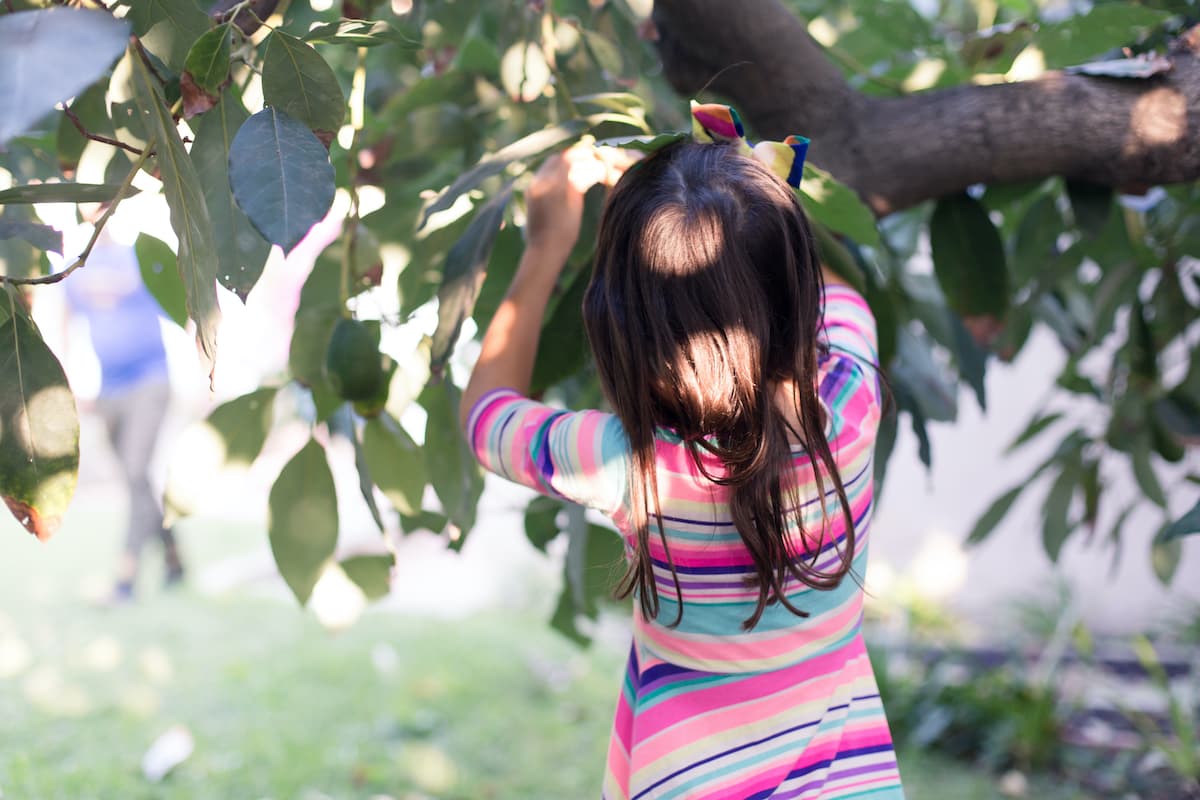 Simple Outdoor Activities with Kids
All of these activities can be done at home/backyard/neighborhood as a guided activity or together as a family. For the foreseeable future, our family and many others around the world find ourselves at home due to social distancing and stay-at-home orders. Kids all need outdoor time. So like many of you, we will be spending a lot of time in our backyard. So these are perfect for that! If supplies are needed they should be ones that you have around the house or can acquire easily.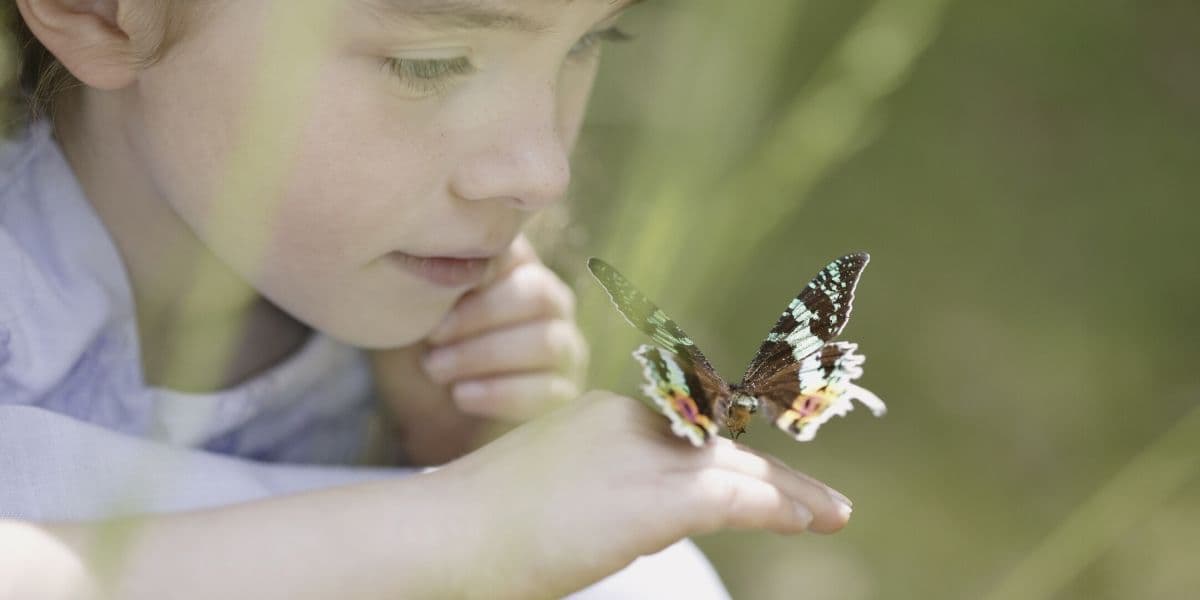 There are 30 days of activities here. That's a month's worth of fun! With so many parents looking for learning opportunities, these all work together as a collective unit study on pollinators. Each of the activities can a description, link to step by step instructions if needed, and free printables.
Free Activity Printable
I have created a free outdoor activity printable for you. It lists all of the activities listed below in a logical order; bees, butterflies, birds, etc. You can go in any order you like, but my suggestion is to start on day 1 and continue through.
Print this off and as do complete your activities, message me or tag @lilfamadventure in your activities. I would love to see what you are doing and how you are enjoying these activities. Just remember that when you are doing the outdoor activities away from home (if possible), keep your social distance.
Earth Day & Earth Month
Earth Day this year is April 22nd and the entire month of April is dedicated as Earth Month. It's a good time to focus on being planet conscious and eco-friendly. I've enjoyed working with Wedderspoon, a honey company that I have bought for several years. They sell the only Manuka Honey I will ever buy as well as many over honey-infused products. As a responsible company, they want to educate others on sustainable honey production and support bee conservation. Find more information about pollinators at their website wedderspoon.com.
Activities for Kids to Learn about Pollinators
1. Create a nature journal with your child to record what they see, what they do. You can use this tutorial on creating a travel journal to create your own version for the month ahead.
ALSO: For the month of April, join in the Get Outside Challenge hosted by Tales of a Mountain Mama. It's FREE to join and you'll get more inspiration to get outside with the kids.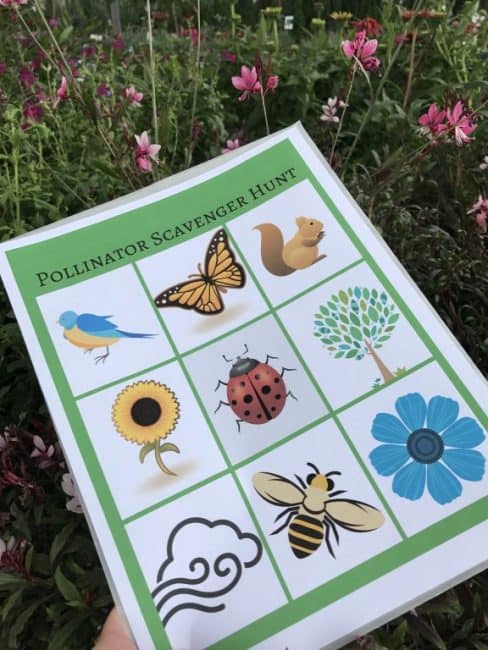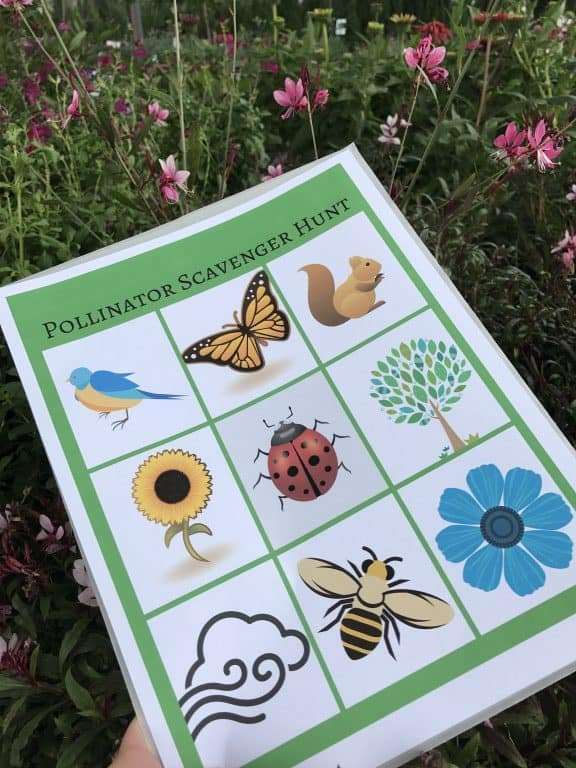 2. Go outside and go on a nature scavenger hunt. We have this free printable pollinator scavenger hunt. It includes many things you can find outside as well as tips to help bees.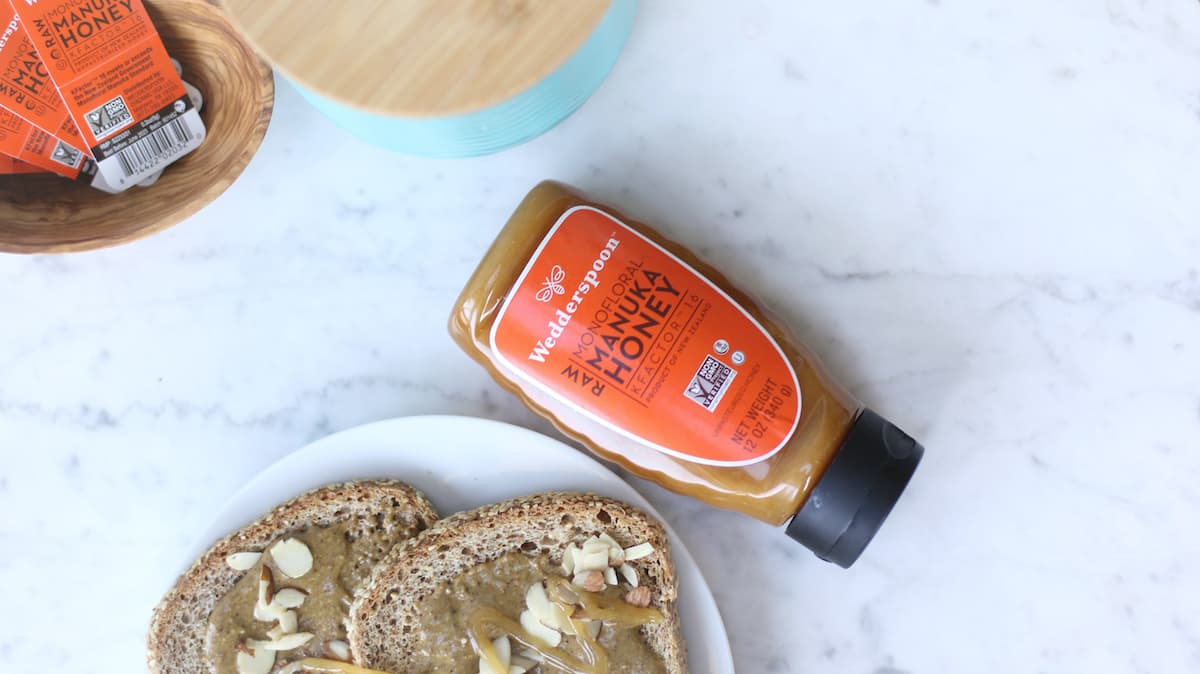 4. Do honey tasting. Nectar used to make honey is gathered from different flowers, trees, and plants so no two types of honey taste quite the same. Gather together different honey varieties including Wedderspoon Manuka Honey made exclusively in New Zealand. See if you can taste the difference between honey from different sources. After you've tried them all, do a blind taste test.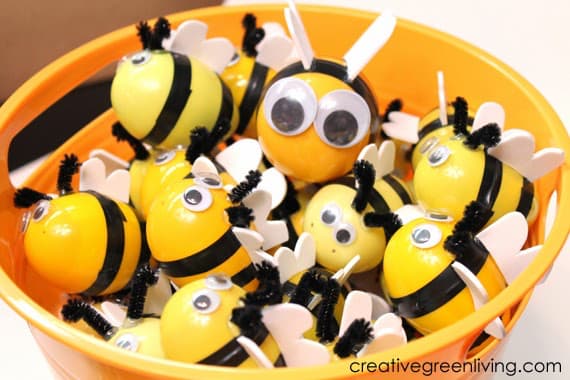 5. Go on a bee hunt. Create bees from plastic easter eggs and then go on a bee hunt. This tutorial shows you how.
6. Create a recycled bee craft. This bee craft is a fun one using cardstock from Simple Everyday Mom.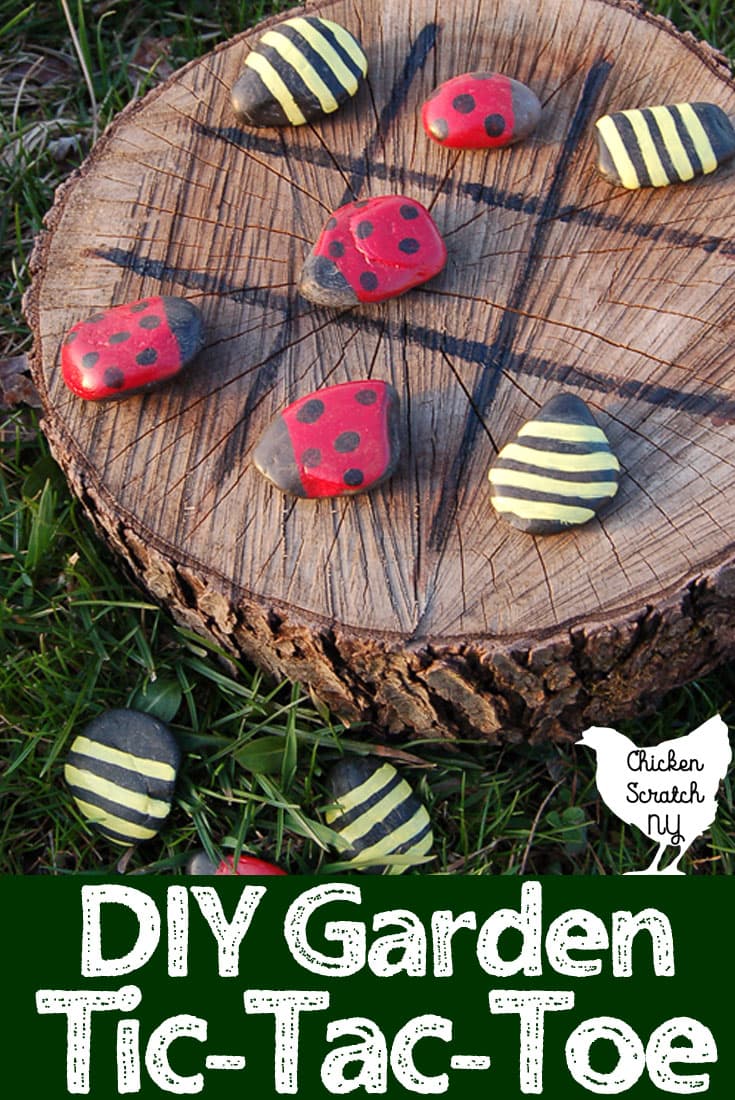 7. Create your own big pollinator themed tic-tac-toe game with stones, wood, and paint. This tutorial from Chicken Scratch NY shows you how.
8. Bake a Bumble Bee Cake. Get in the kitchen to bak together and create this themed cake. This tutorial takes you step by step to creating it.
Pin This for Later….
9. Do a backyard biodiversity study – Go in the backyard and see the living things that inhabit your space. Here's a step by step guide to how to do the project.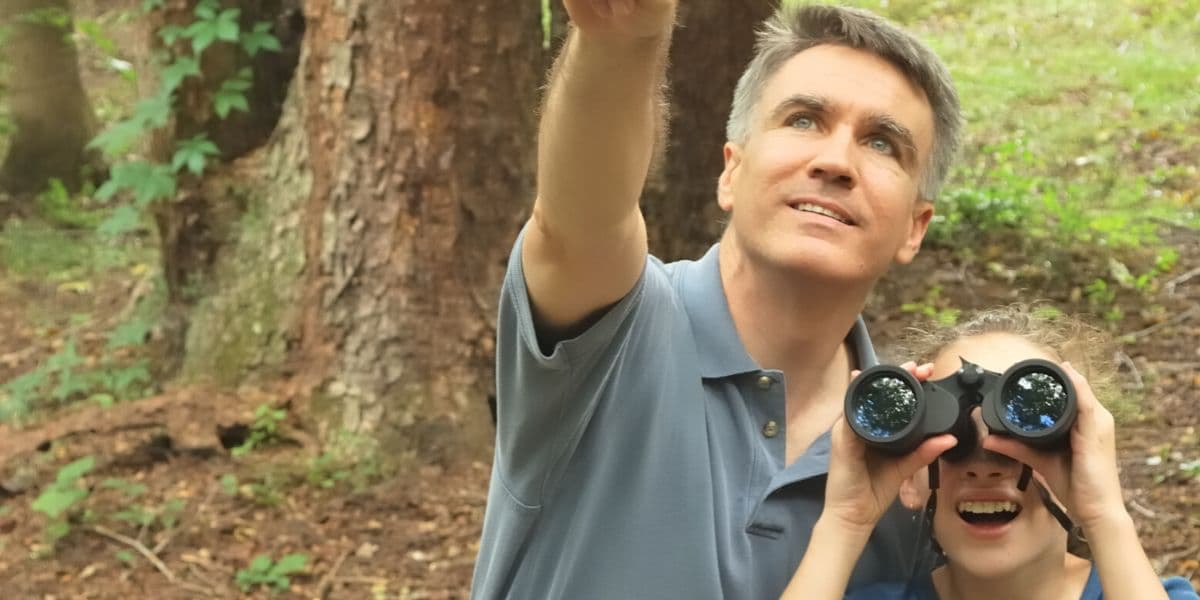 10. Go bird watching – Take a walk around the neighborhood or head to a local trail to do some bird watching. One of the apps we really like to use to help ID birds is the Merlin Bird ID. It's free!!
11. Create bee-utiful themed greeting cards or pictures for neighbors. They can include a simple note, encouraging nature quotes, or just a message that you are thinking of that person inside. Deliver them by leaving them on doorsteps.
12. Learn more about honey bees. Bees are essential to any garden. Honeybees gather pollen and nectar and in doing so, they cross-pollinate crops. As bees cross-pollinate, more flowers and plants will grow in a garden! Find out more about honeybees though this free online lesson plan from Fun For Kids
13. I Spy Pollinators – Go for a walk and play a game of I Spy focusing on pollinators.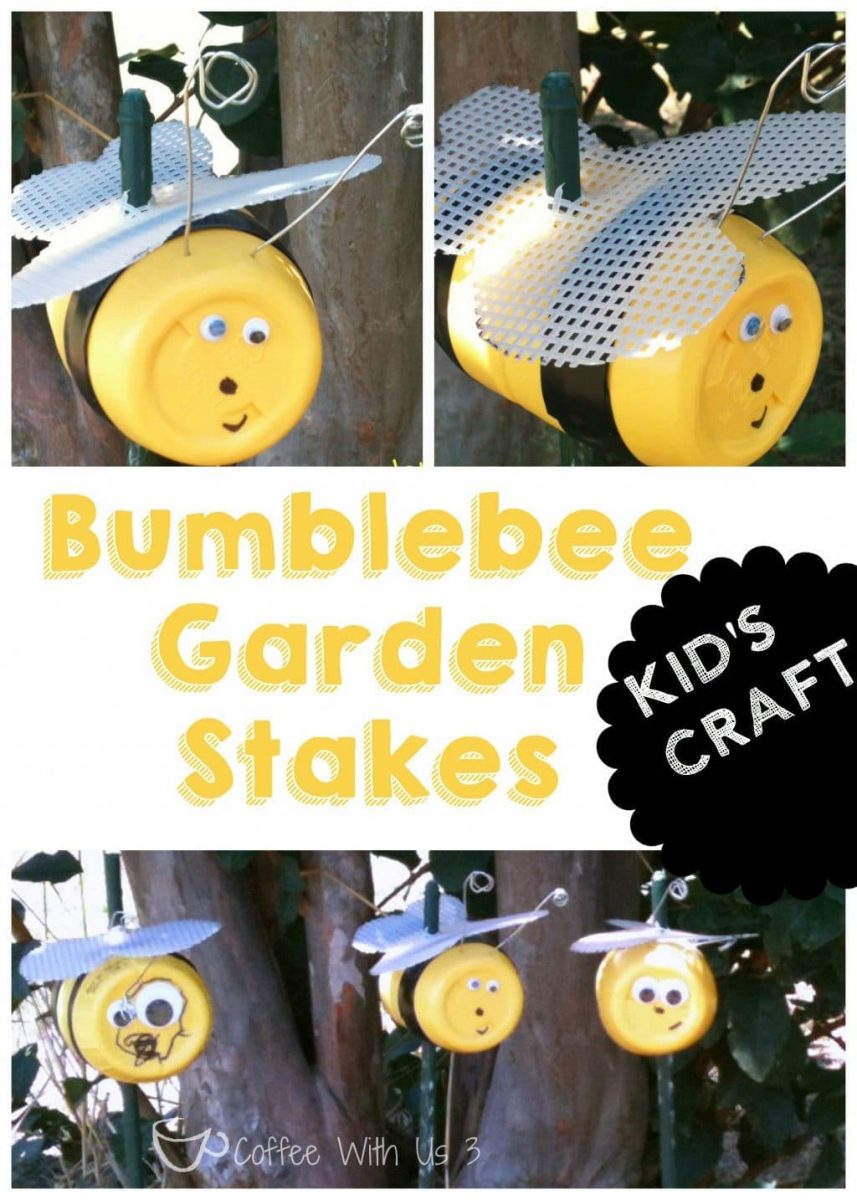 14. Make Bumblebee Garden Stakes are a cute craft for kids to make, using recycled materials. Celebrate your love for pollinators and make this craft today!
15. Read/listen to a story about honey bees. Go outside if you like and read a book or listen to a story about bees. Here are 18 buzzworthy bee books for readers of all ages.
16. Make Trail Mix Cookies. Get in the kitchen together to make these gluten free cookies made with honey.
17. Do some Earth Day puzzles, crosswords, and games. Tree Valley Academy has these printables for kids with Earth Day words.
18. Start a garden journal. You can use these journal templates from Shrimp Salad Circus. https://www.shrimpsaladcircus.com/free-printable-diy-kids-garden-journal
19. Learn about butterflies. Do a Butterfly Unit Study and how to grow your own at home. Includes book list, youtube clips for kids, and movies! There is a butterfly life cycle printable too!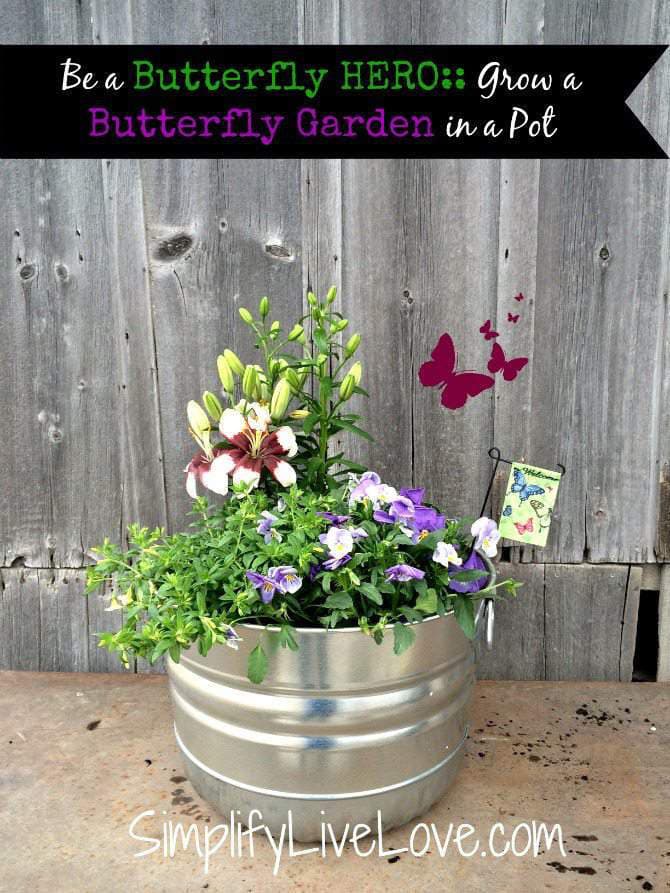 20. Grow your own butterfly garden with plants and flowers that attract butterflies. Simplify Live Love has this easy to follow tutorial on growing a butterfly garden with recommended plants.
21. Coloring Pages – Pollinators need flowers for food. Get these free flower coloring pages from Red Ted Art.
22. Create a Monarch Butterfly Stick Puppet. Learn about Monarch Butterflies and then create this Monarch Butterfly Stick Puppet from Fireflies and Mud Pies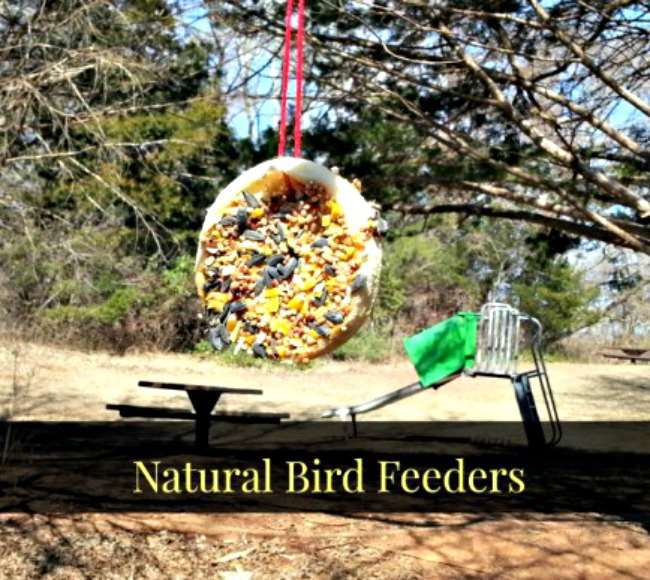 23. Create an outdoor bird feeder. Homemade bird feeders are easy to construct.This birdseed feeder tutorial makes one with stale bagel, peanut butter, and birdseed.
24. Create Coffee Filter Butterflies. All you'll need to make these beautiful coffee filter butterflies are pipe cleaners, coffee filters, and some watercolor paints!
25. Go on a backyard photo safari in search of beetles, bees, and other insects. Take photos of the insects you find and write about them in your nature journal.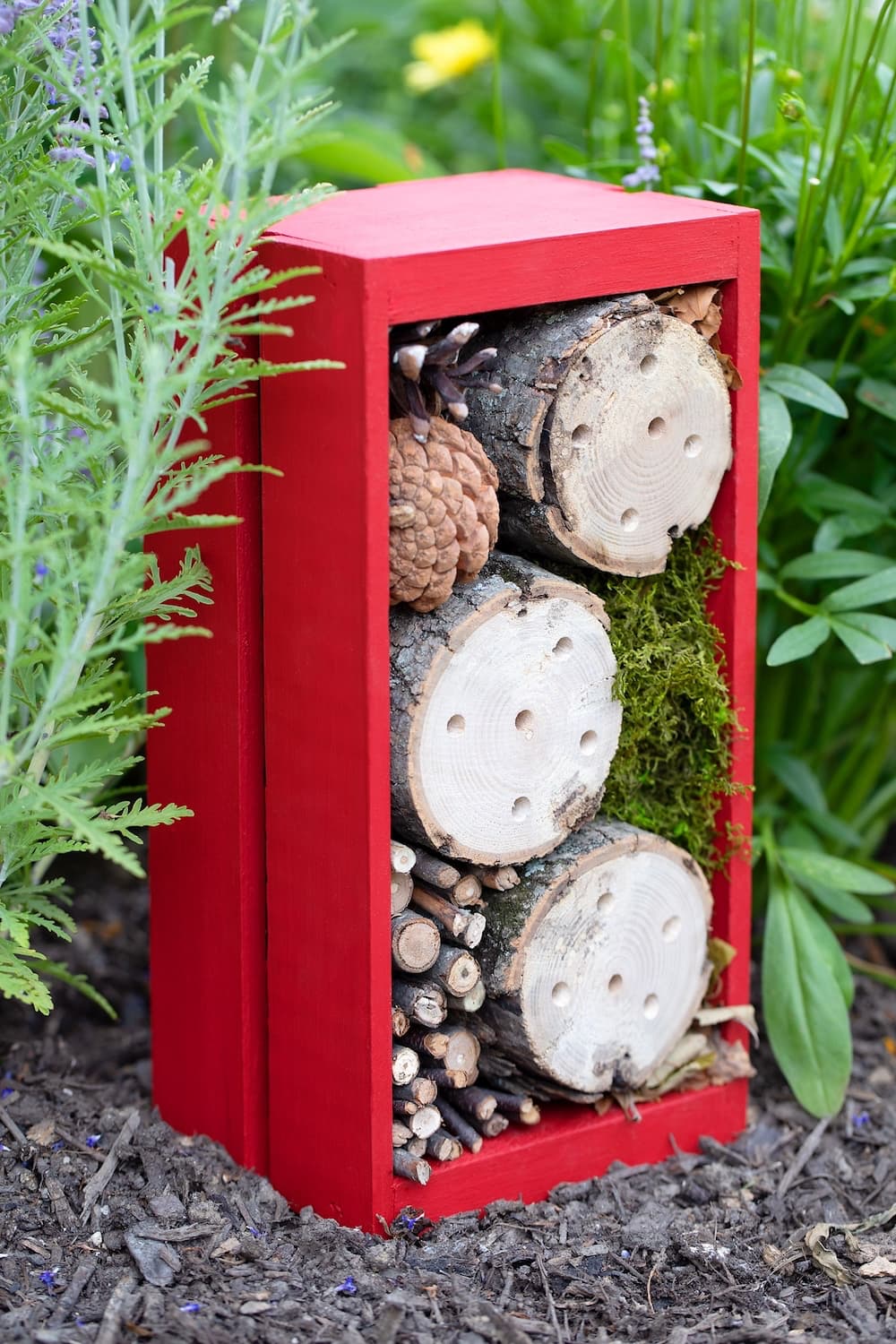 26. Create a ladybug hotel. This ladybug hotel from Pink Fortitude is made with 100% sustainable and organic materials and it turned out to be pretty stinkin cute or you can create this wooden bug hotel from Fireflies and Mudpies.
27. Create bookmarks. You won't have to worry about losing your place the next time you pick up a book to read with these cute DIY bookmarks. Here's one of a felt bird bookmark and a craft stick Bumble bee.
28. Learn about mason bees. Exceptionally easy to raise, Mason Bees are ultra-gentle uber-pollinators that will improve the health and well-being of your flowers, fruit crops, and garden. Find out more.
29. Create a pollinator sensory bin. Teach young children about pollination with this sensory bin. It's interactive and can be modified for older kids with the free printable discussion cards.
30. Go for a walk and see if you can spot any pollinators. Write about them in your nature journal.
For more activities you can do with kids, try: