Looking for something to do with the kids today? Create this easy DIY natural bird feeder with some basic ingredients you already have in the kitchen.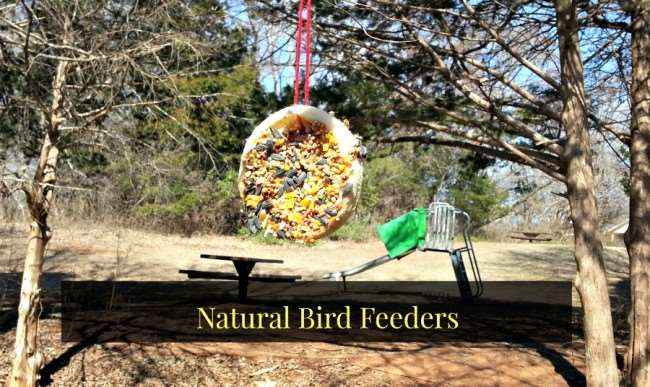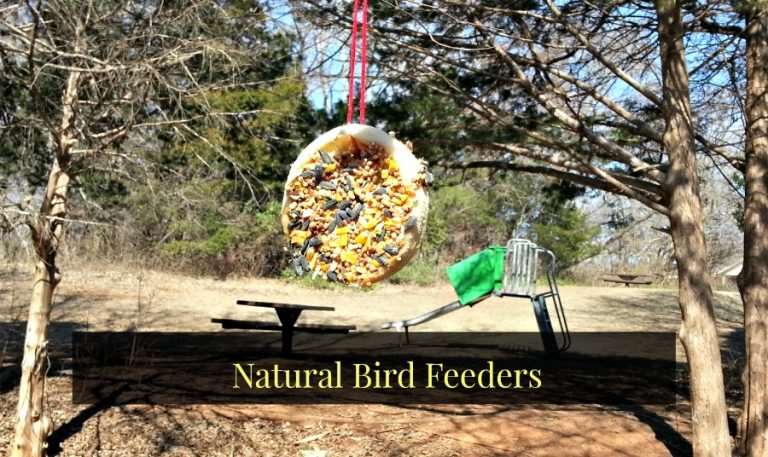 Spring is finally here and that means the birds are back too! Encourage birds into your yard with a bird feeder. It's fun to sit and watch the birds visit the feeder. Kids will enjoy watching the new visitors and will have a fun time creating this feeder.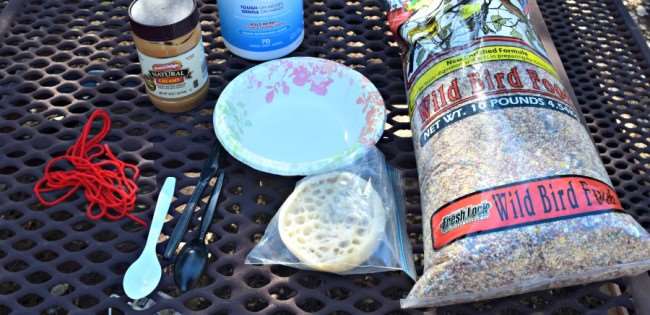 What You'll Need:
Bird seed, I used commercial bird seed. You can use sunflower seeds or other seeds
Peanut butter
Stale bagel or English muffin
String
Bowl and spoon or knife
What You'll Do:
Poke a hole in each English muffin if using. Tie a string through the hole in the English muffin or bagel creating a loop to hang the feeder by.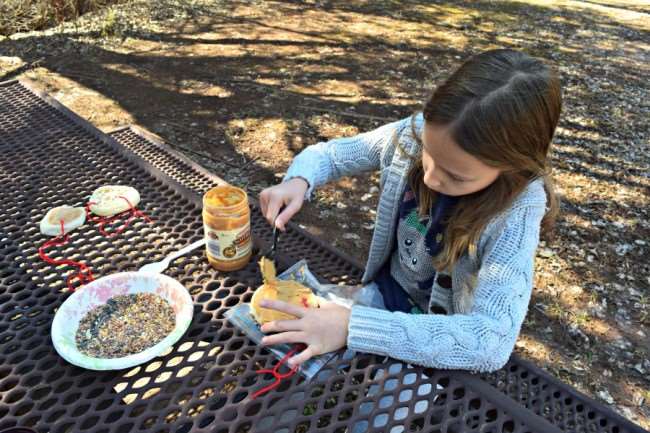 Using your spoon or knife, spread peanut butter on one side of the bread.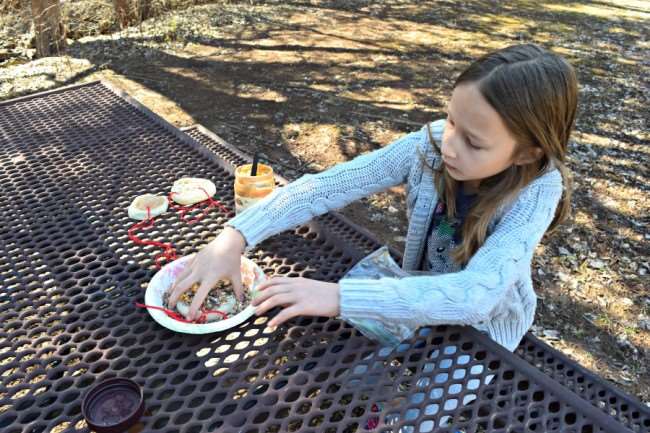 Place bird seed in the bowl. Put the bread into the bird seed, peanut butter side down, and press firmly.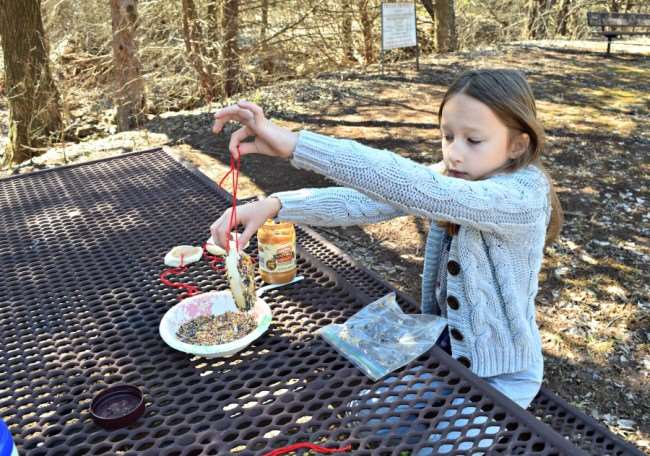 Repeat with peanut butter and birdseed on remaining side. Remove bread and hang up by the string.
Note: It's best to hang your bird feeder in a place that can be seen easily without disturbing the birds when they visit. Keep a bird identification book nearby to help you identify the birds that come to visit.