This easy egg carton bird feeder and nesting station is a fun activity for kids to attract birds to the backyard. Watching birds from a distance or through a window can provide hours of enjoyment and be quite educational. This eco-friendly project takes paper egg cartons, something you'd normally throw away, and upcycles them into a useful recycled bird feeder/bird nest craft.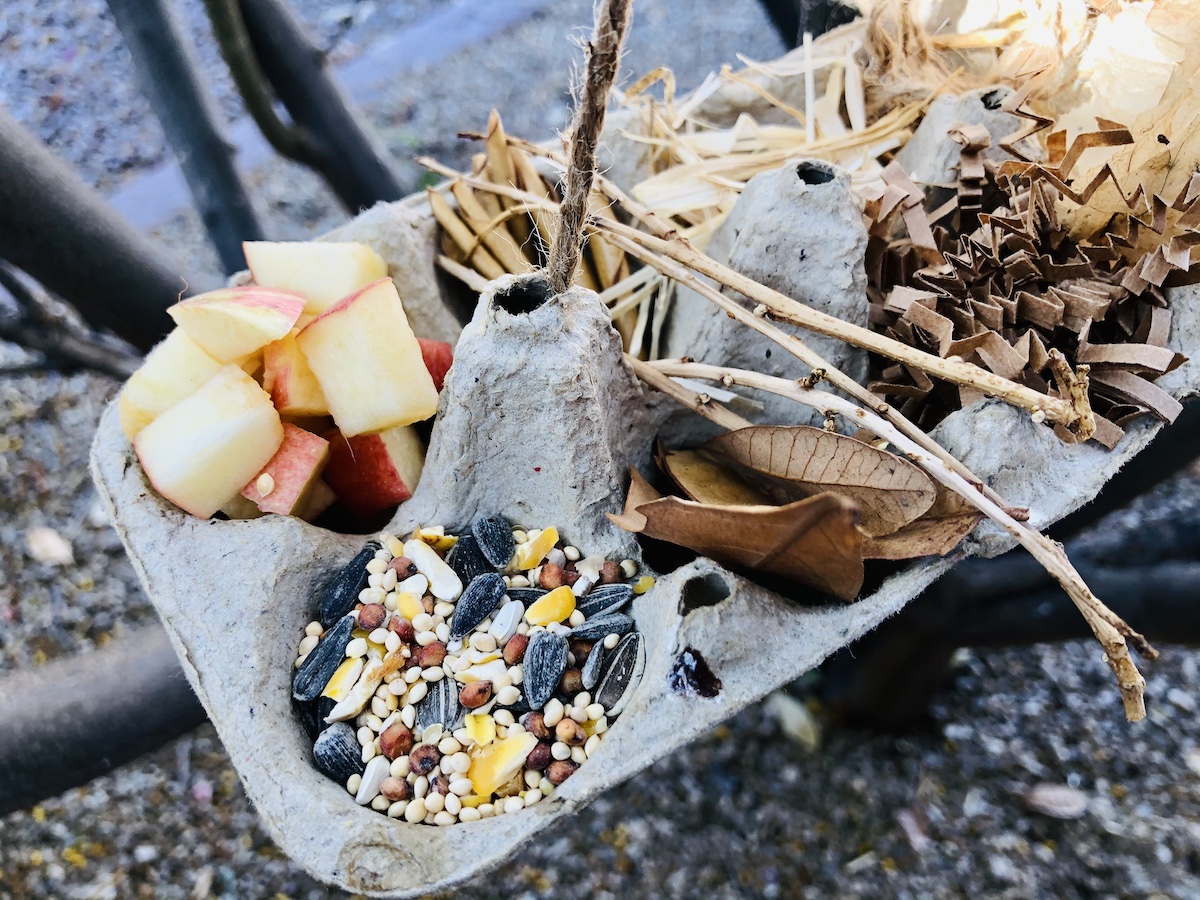 How to Make a Recycled Bird Feeder Using an Egg Carton
Attracting birds into your yard can be a great way to make learning fun for kids. This is a fun spring craft for kids to put out as birds are starting to build their nests. You can provide them with both nesting material and food.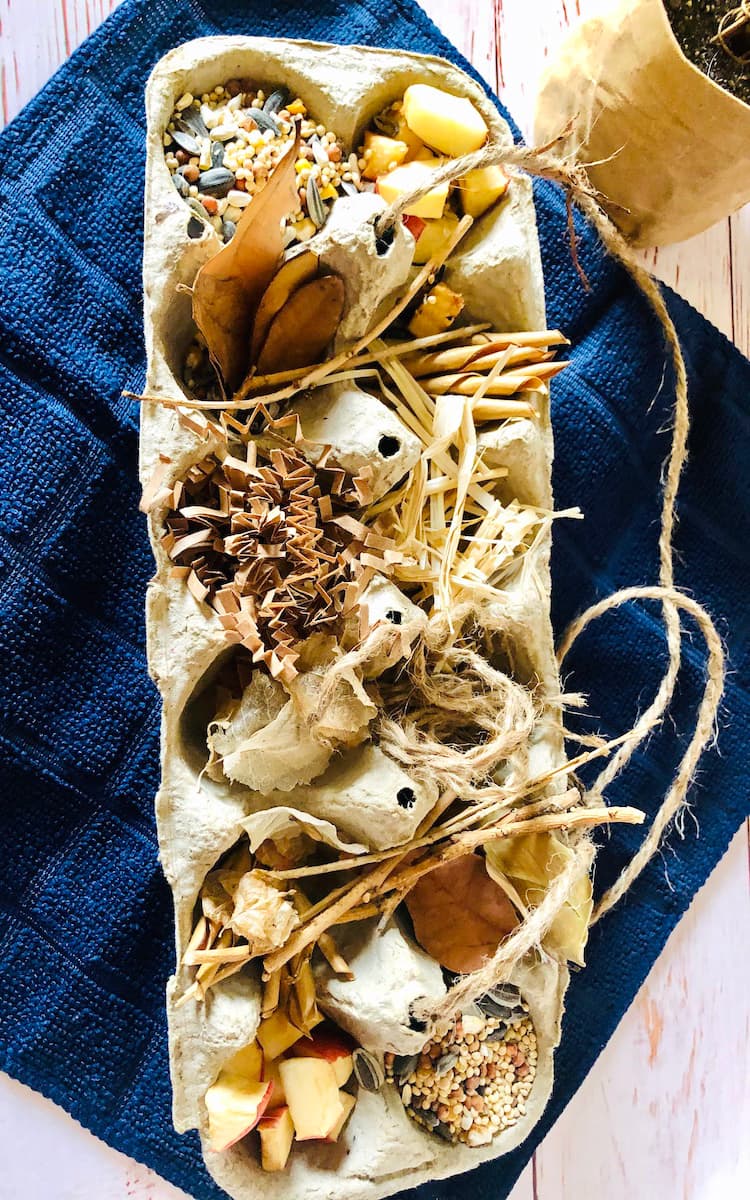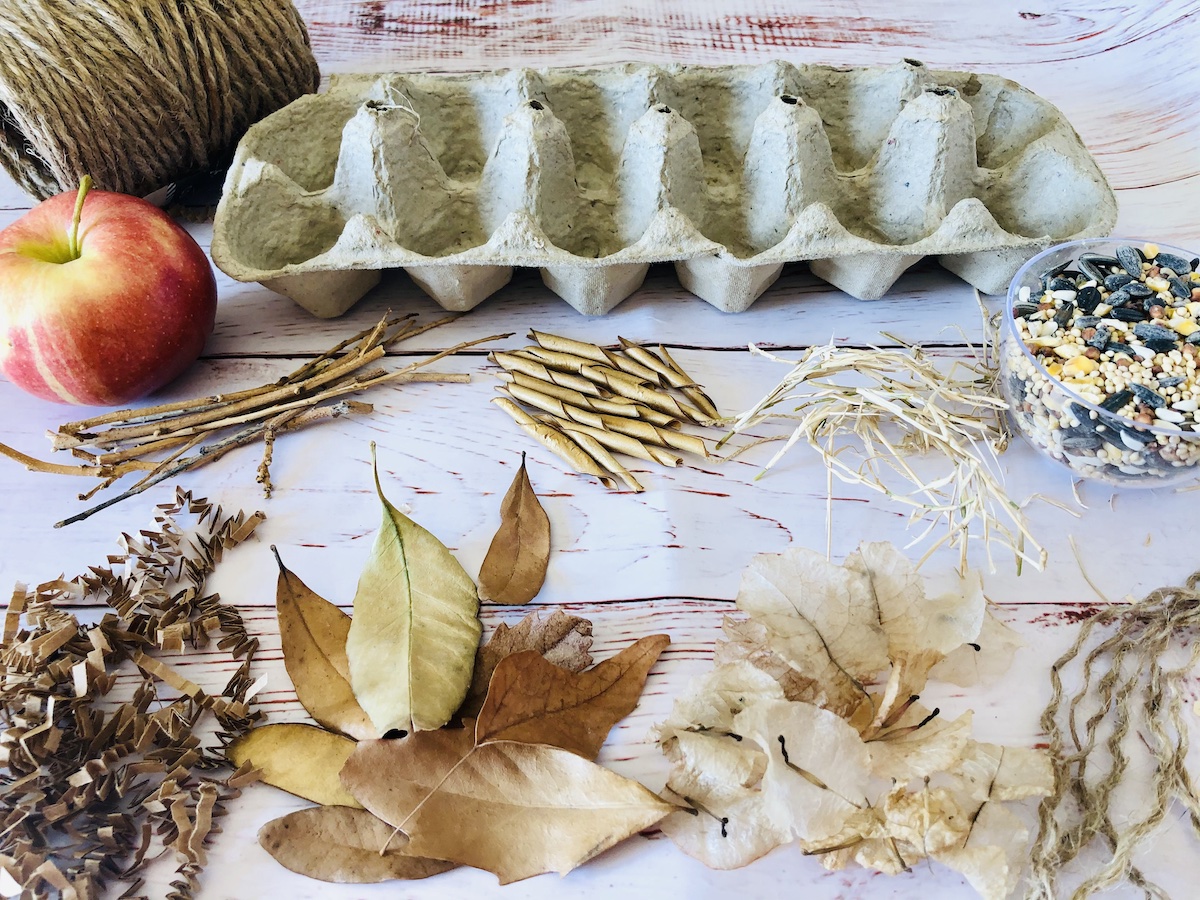 Here's what you will need:
Empty paper egg carton
Jute or other natural material cord or string
Wild bird seed (I really like this one from Wagner's)
Chopped apple
Small sticks
Dry leaves
Dry hay or grass
Strips of crinkled brown paper
Natural Cotton
Wool Cloth Strips
Instructions:
Carefully cut the lid off an egg carton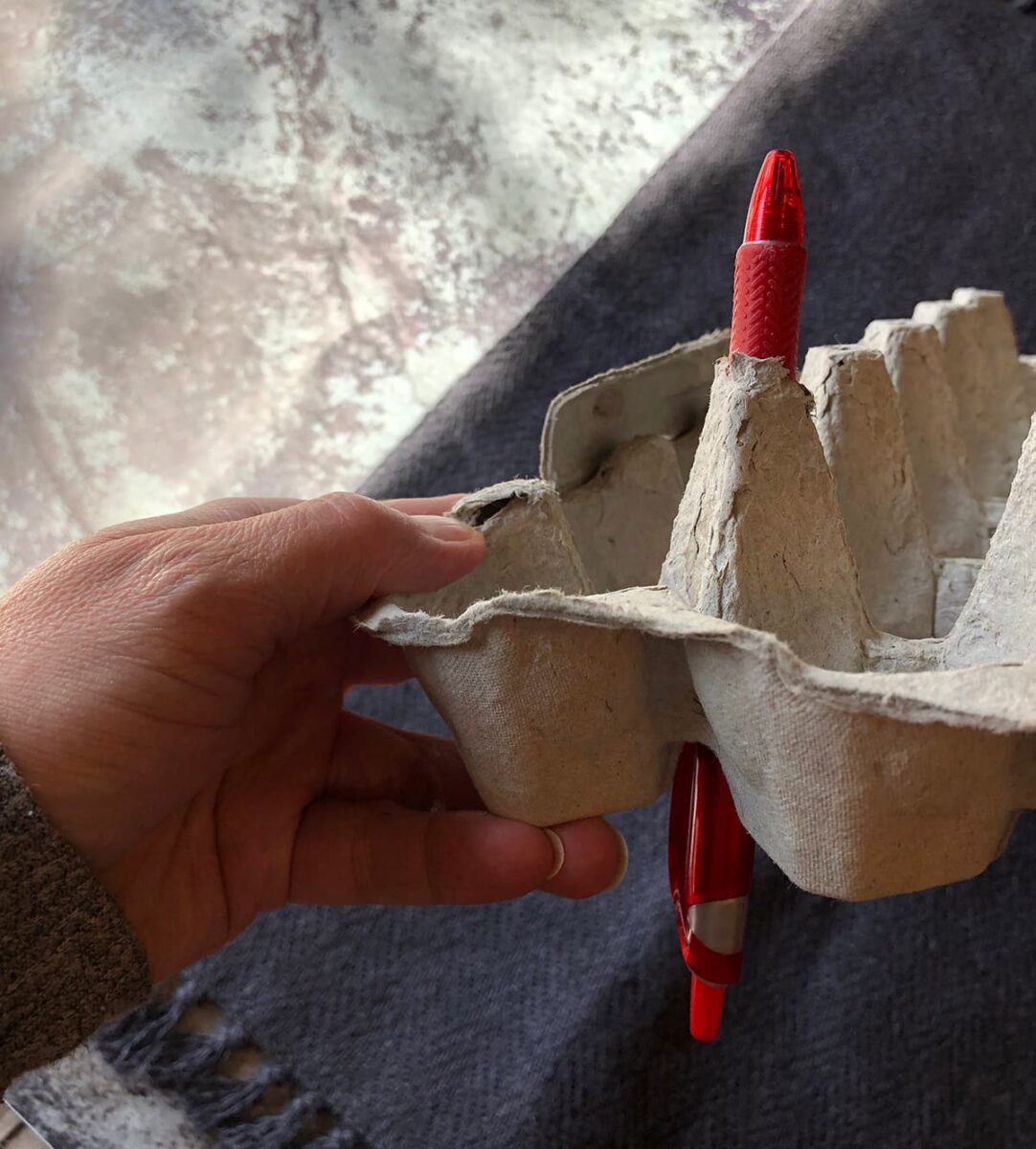 2. Using a pencil, pen, or screwdriver, poke two holes in the carton (one in each of the far elevated divider sections).
3. Cut a section of jute cord to the desired length. I wanted my feeder to hang approximately 36 inches from the tree branch. So I cut my jute to measure 80 inches ( length of both sides and the length across – distance between the two holes I created).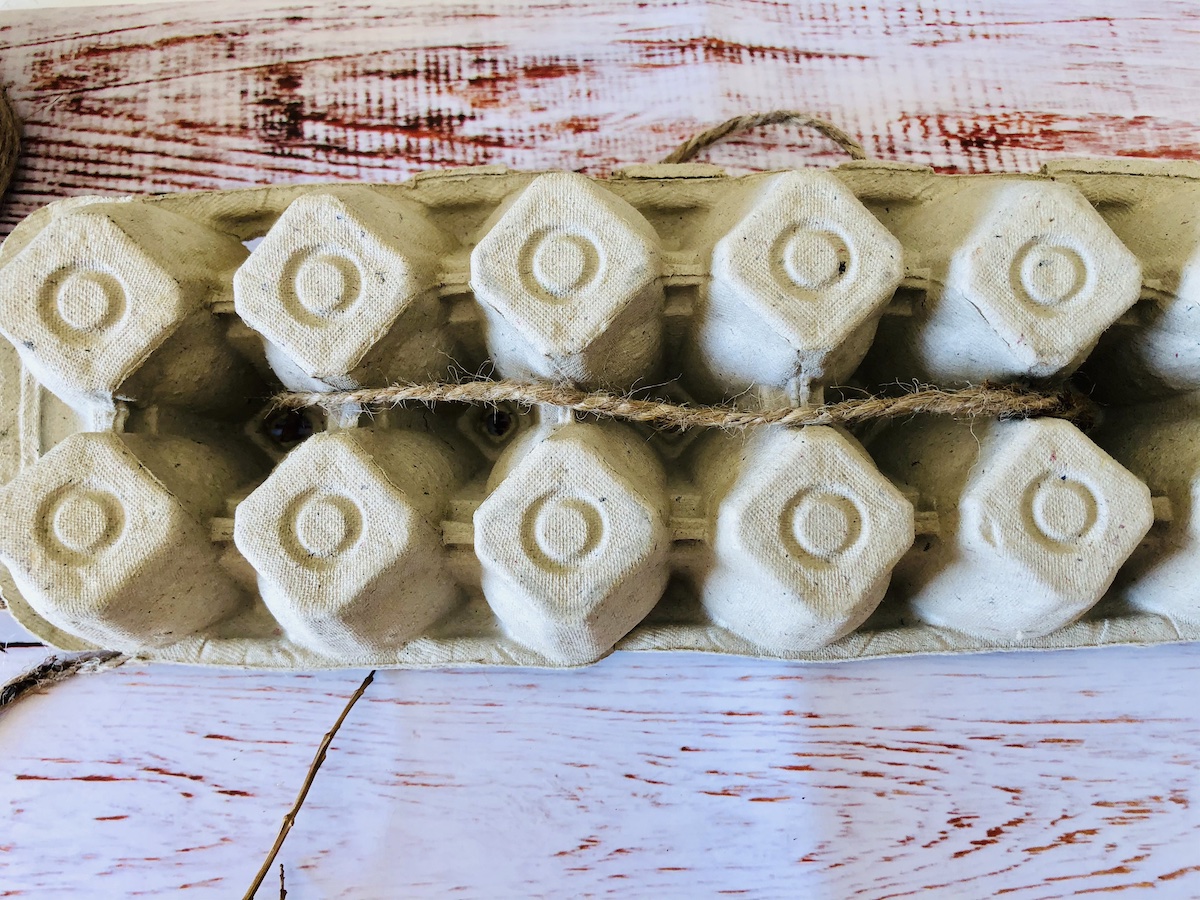 4. Run the cord through the holes in the carton from the bottom, as shown, to create the hanging cord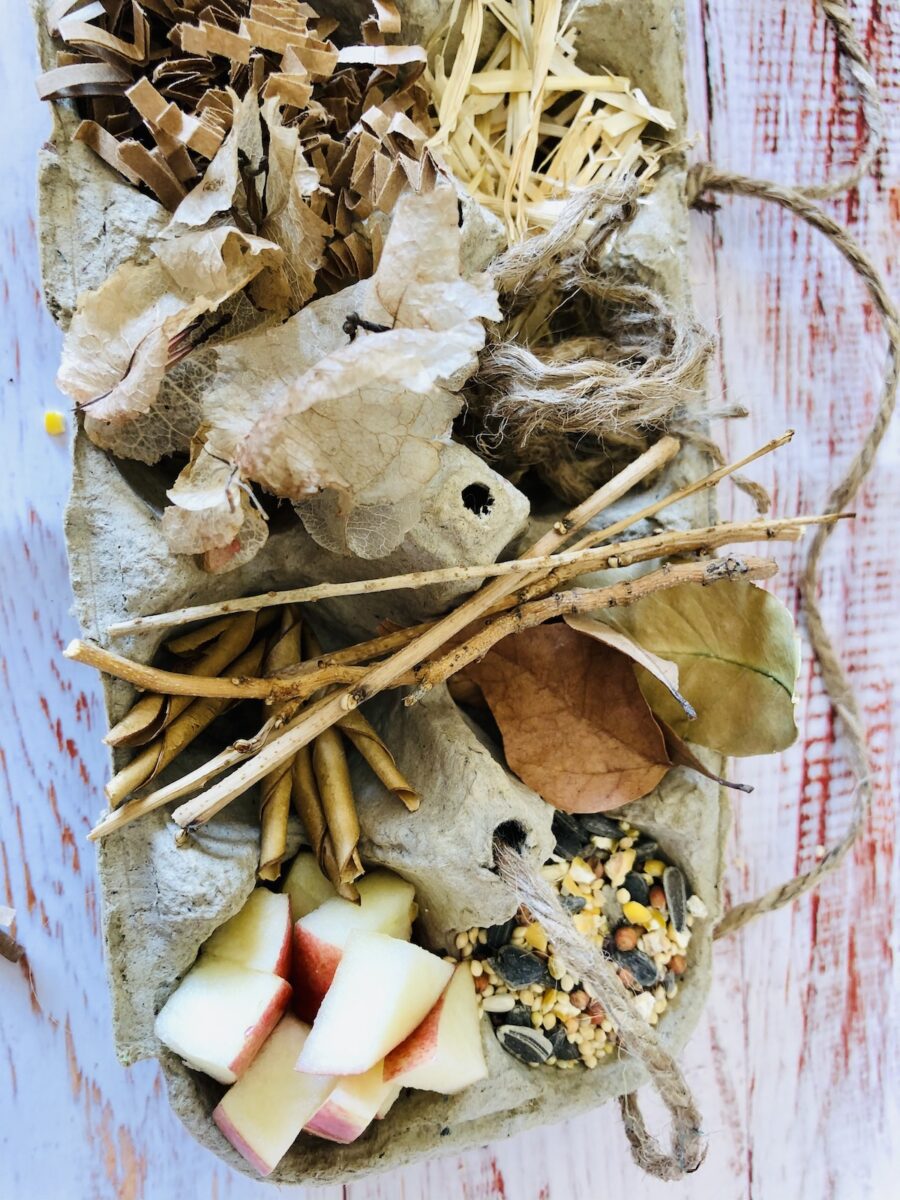 5. Fill each egg carton section with all of the different materials; fruit, seed, nesting material.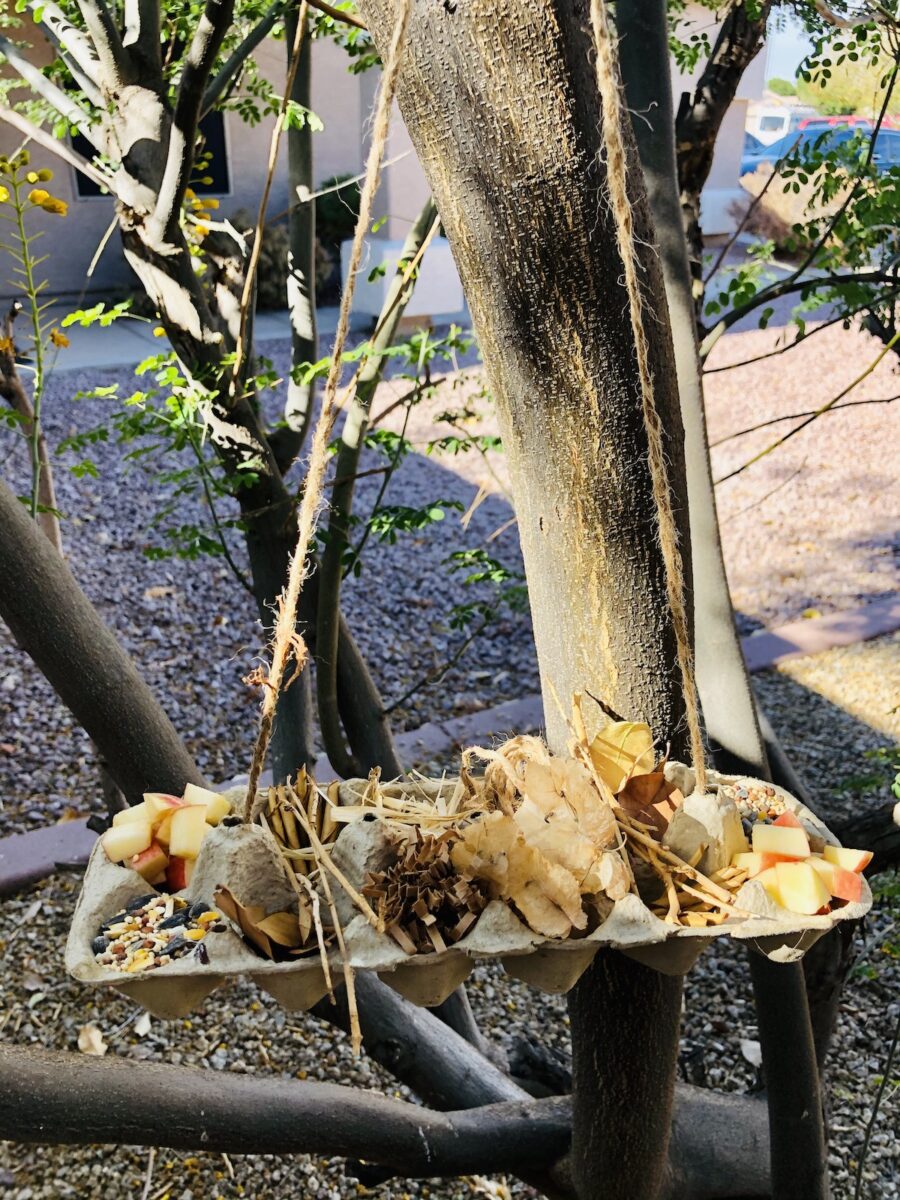 6. Select an elevated location outside to hand your bird feeder from. Tie the ends of the jute cord securely around a branch, overhang, or hook.
7. Once your bird feeder is set up, you'll just need to wait for your feathered friends to arrive.
More Homemade Bird Feeders You Can Make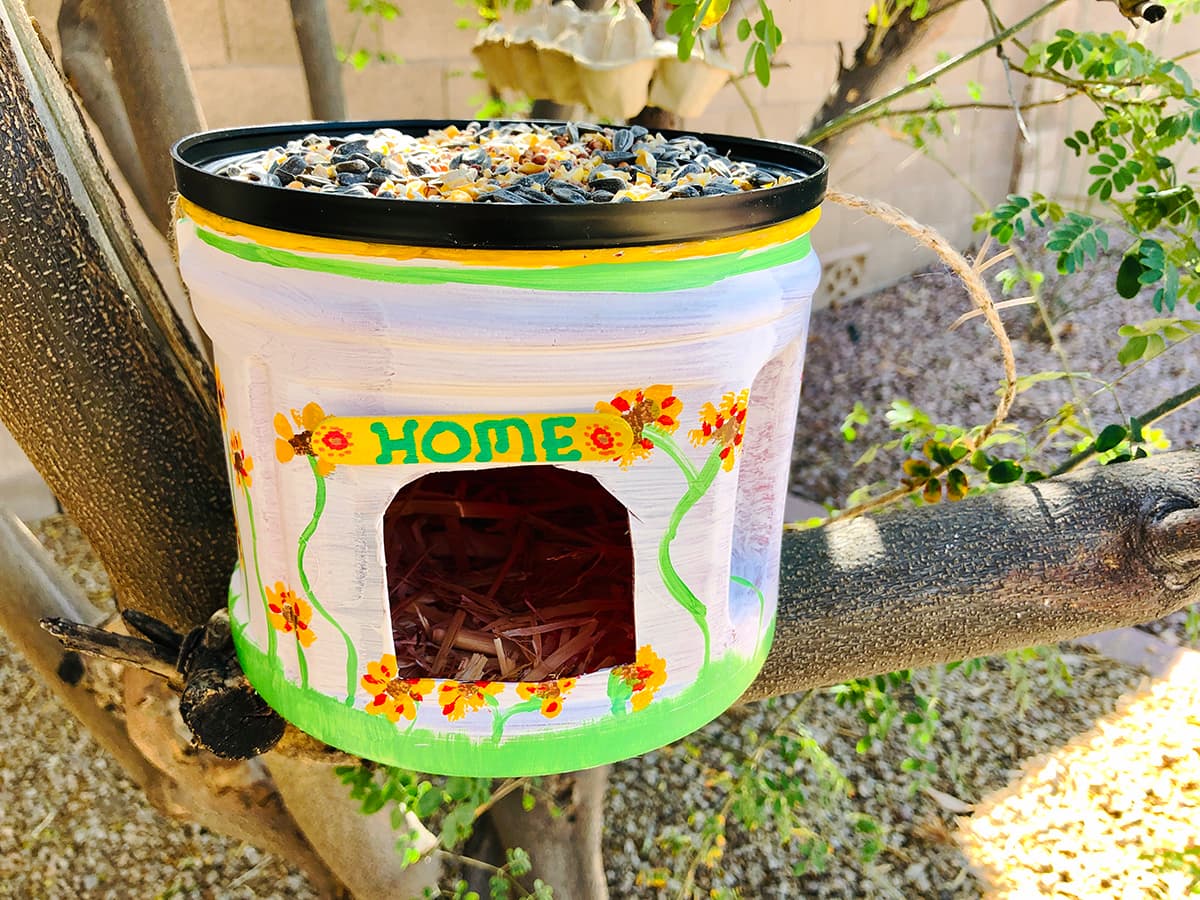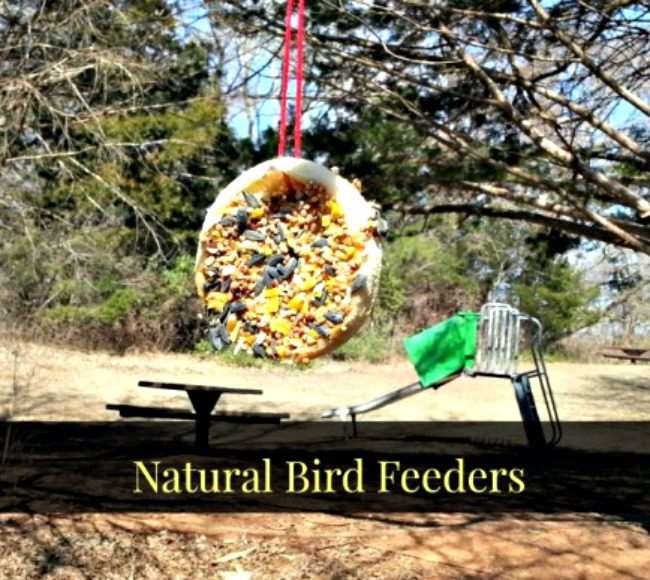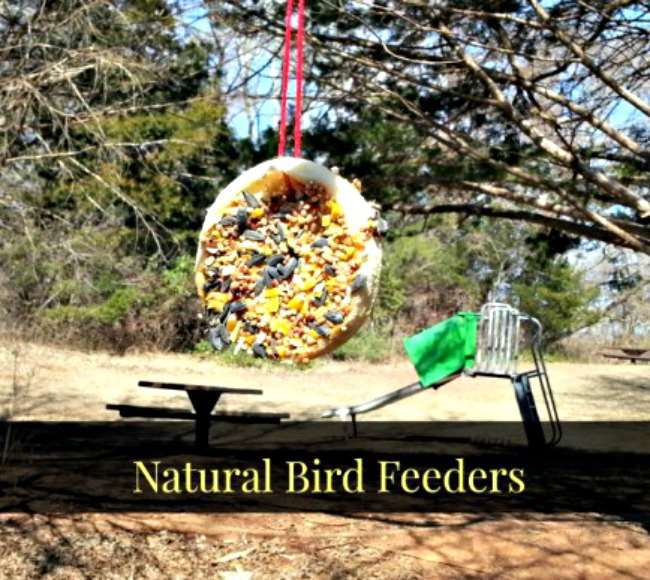 Free Birdwatching Apps
Download a free birding app too to help you identify and track your visitors. You can also take part in the Great Backyard Bird Count usually held in mid-February. Here are birding apps I use:
All three of these apps are available on the Google Play and Apple App Store.