Disney World is one of my favorite places to vacation. Last year, I went with my husband and then again with just my three kids. A trip to Disney can be expensive. But it is possible to have a great, memory filled vacation without breaking the bank. Over the years, I've learned a few tricks to help save a a few $$. Here are my best ways to save money on your Disney World Vacation.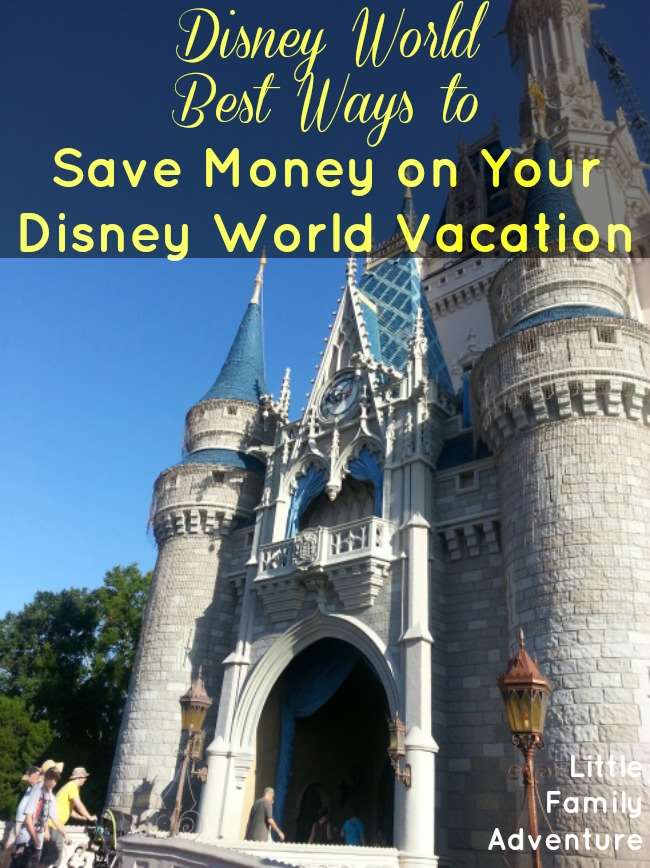 1. Plan to go during an off peak time.
Hotel prices are cheaper when you go during an off peak time. You can a considerable amount versus peak times. In the fall after the kids go back to school, watch for the Free Dining Promotions. When staying on property and buying your park tickets through Disney, all members of your party get the Disney Dining Plan Free. Attendance is at an all time low during these times too. My favorite off peak times to go after Labor Day until the week of Thanksgiving and the then the week after Thanksgiving.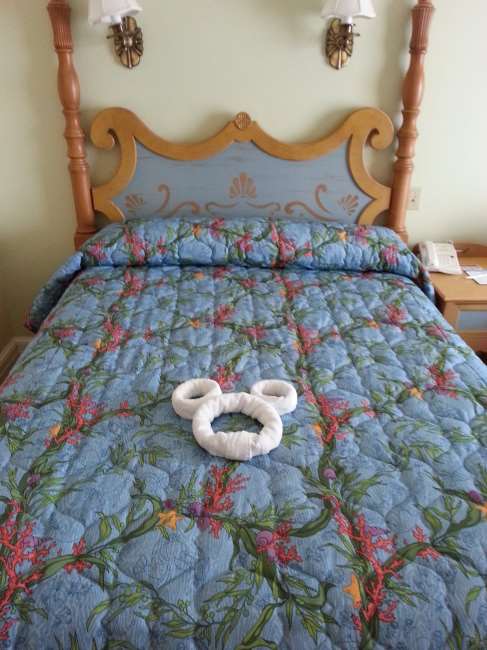 2. Consider staying off property.
Staying on property has it's advantages; free airport transfers (Magical Express), on property transportation, etc. but it can be expensive. Other area hotels and timeshare properties can be significantly cheaper (up to 50% less) than staying on property. If you are traveling with a large group, a condo or rental house can be very cost effective too.
3. Buy Park Tickets Wisely
Park tickets are expensive. A single ticket to Magic Kingdom is nearly $100. Luckily, the price per day decreases when you buy multi-day passes. Consider how many days you will actually be in the parks. On a 8 day, 7 night trip, we will usually get 4 day tickets. Don't buy the Park Hopper or Water Parks Fun and More options unless you really think you'll use it. When you get ready to buy your tickets, look into discounted tickets through AAA, a Military ITT office, Undercover Tourist, or other authorized ticket vendors.
4. Use Airline Points for Travel
We've used travel reward points to buy airline tickets in the past. Many airlines offer Points +Cash options where you use a portion of your points and pay the remainder in cash. It can save you hundreds on your travel costs.
5. Order Groceries
There are several grocery services that deliver to area hotels, including Disney Worlds properties. You can order snacks, breakfast items, fresh fruit, cases of water, baby items, etc. This one tip saves us a lot of money on every trip. We almost always eat breakfast in our room. Oatmeal, fruit, or snack bars make a good breakfast and are MUCH cheaper than anything I could get in the hotel or park. My favorite service is We Go Shop.
6. Bring A Water Bottle With You
A bottle of water is expensive in the parks. If a family of 4 bought a drink in the park every time they were thirsty, you could end up spending a couple hundred dollars just on drinks. Bring a refillable water bottle and fill it for free! There are plenty of water fountains in the parks. Plus, all quick service restaurants will give you a cup of ice water when you ask. We take that ice water are pour it into our water bottles. We can cold, ice water all day long.
7. Buy Souvenirs Ahead of Your Trip
Kids are going to want to be decked out in Disney gear. Stop by a local Disney store or outlet and pick up a shirt or two before you go. At the local outlet here, I have found park merchandise on clearance. I'll pick up new t-shirts of everyone in the family before a trip. If you kids want to get character autographs, bring a notebook from home or search online for cute DIY versions. When the kids were younger, we did Tinkerbell gifts too. Tinkerbell (me) would magically leave little gifts for the kids in our room. I'd find little things like Disney themed sticker books or bubbles, a plush character, etc. for these gifts. The kids had their souvenirs and I didn't have to buy everything in the parks.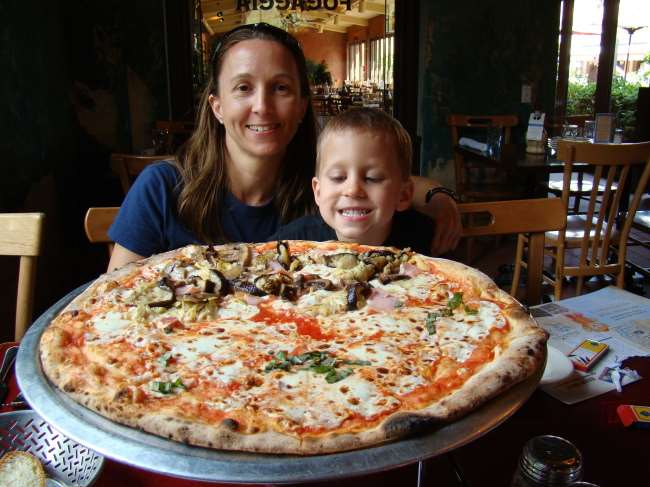 8. Meals
Before you jump on the dinning plan, be sure to price it out. For my family and the way we eat, the dining plan doesn't work out financially for us. Personally I think the meals are really big at many of the quick service restaurants and can be easily shared by two adults. For example, the chicken and rib dinner at Cosmic Ray's in Magic Kindgom is one entree that is more than enough for my husband and I for dinner. For sit down meals, check the prices and offerings before making reservations. I like ordering the Mezzo Metro size pizza at Via Napoli (picture above) with the house salad for about $55. You can see menus for all the restaurants online. All Ears is my favorite place to find dining information and menus. One unadvertised tidbit for you is that every quick service combo meal can be ordered al a carte. Entrees can be ordered without the side(s) which saves you $1.50-$3 each. That adds up.
Check out how we saved hundreds of dollars at Disney by getting a condo with a kitchen and cooking a few meals.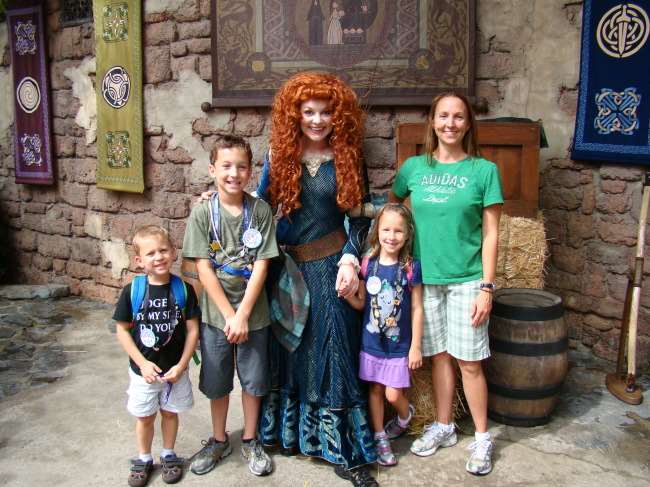 9. Prioritize Your Must Do's
Disney World has every kind of experience possible. There are character meet & greets or meals, back stage tours, recreational fun, educational experiences, spa treatments, fine dining, and so much more. Do a little research and decide of what experiences, if any, are a must for your trip. There are many free experiences available too. We let our children choose one experience they want to do on each trip.
10. Create a Travel Fund
When you decide to take your Disney trip, start saving money. Buying Disney gift cards are an easy way to put money aside for your trip. Plus they help you stay on budget while you're there. We like to give each of our kids their own gift card with a certain amount of money of it. That's their spending money. It is amazing how many things they can live with when it comes out of their money.
Disney World is such a great vacation. We have so many great memories of our times there. I an't wait to start planning my next trip in late 2015 for my anniversary.
Do you like traveling to Disney World? How do you save money on your trip?