Have you ever been at a theme park or fair that serves Cinnamon Roasted Almonds, also called Cinnamon Glazed Almonds? That smell grabs you every time. Doesn't it? Those cinnamon glazed nuts smell heavenly. It's as if that fragrance caresses your nose and guides you to the stand selling them.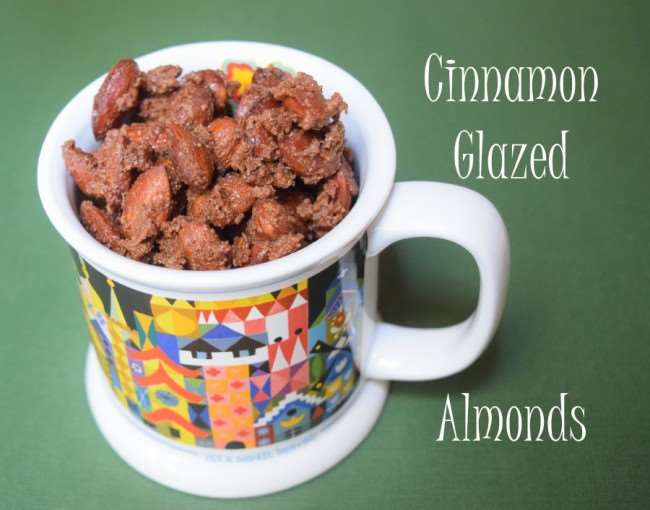 Once you have one, you're hooked. They are that good!
Now you can make these cinnamon roasted almonds at home. They are really easy to make too! We like the cinnamon glazed almonds, but feel free to substitute other types of nuts if you like.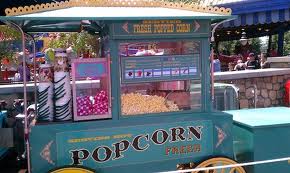 The first time we had these was at Disney World. We were walking in one of the parks when we caught the amazing smell. We headed right over and picked up a bag. Now, we have to get one every time we go to the park. I'm glad that I can make these at home. It's cheaper than heading to Disney whenever the craving hits.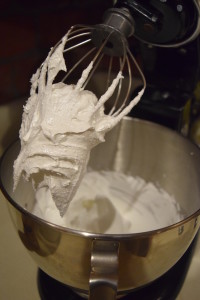 The trick to these glazed almonds is to whip the egg whites into stiff peaks. The picture above shows you what you are looking for. It's almost as if you are making a meringue. It helps to get the glaze to stick to the nuts. It's takes a few extra minutes to do this step, but you'll love the results.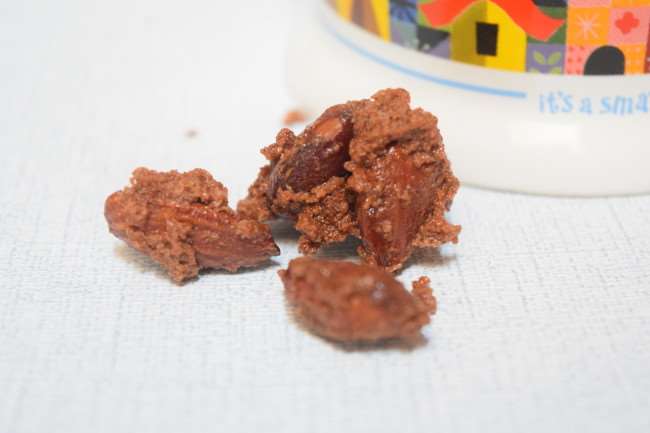 Nicky
Yields 1
Cinnamon Glazed Almonds
These are just like the Cinnamon Glazed Almonds at Disney Parks. Enjoy them as a snack, over a salad, or crushed over ice cream.
15 minPrep Time
45 minCook Time
1 hrTotal Time
Ingredients
1/3 cup butter, melted and cooled
2 egg whites
1 teaspoon salt
1 cup cane sugar
1 1/2 tablespoons cinnamon
1 pound whole almonds
Instructions
Preheat oven to 325 degrees.
Beat together the egg whites and salt in a stand mixer or hand mixer until frothy.
With mixer running on high, slowly add sugar to egg whites until mixture forms stiff peaks.
Stir in cinnamon.
Fold in almonds.
Stir in butter.
Line a baking sheet with foil or a silicone mat. Pour almond mixture onto baking sheet. Spread out into 1 layer of nuts.
Bake for 45-50 minutes stirring every 10 minutes. Almonds are ready when the glaze will sticks to them.
Remove from oven. Serve warm or at room temperature.
7.6.7
157
https://littlefamilyadventure.com/cinnamon-glazed-almonds/
LittleFamilyAdventure.com
Check out the other tasty Disney Park inspired foods  or my other favorite Disney World Snacks I get every time I visit the park.  You'll love those recipes as much as this one.