The beautiful snow-capped mountains provide a gorgeous backdrop for Colorado Lake winter sports.
Mountains bring valleys and lakes. Who knew? It is often surreal to be surrounded by the snowy peaks while snowmobiling, ice fishing, and cross-country skiing on the deep lakes in Colorado.
Santa Must Drive One of These Sleds In Colorado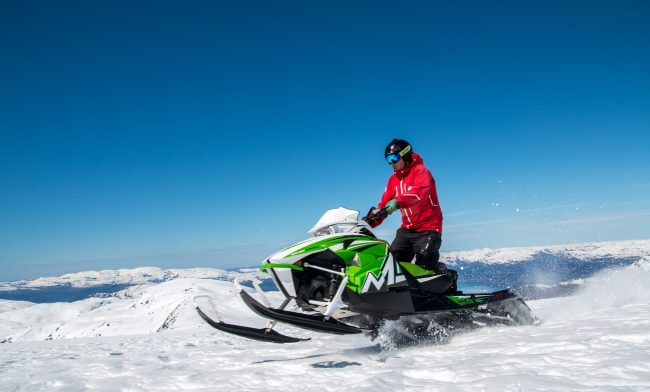 Hugging my now husband around the waist, I watched in awe as snow and water sprayed up behind us on a tandem snowmobile ride. I sampled all the winter sports my first winter in Colorado.
One needs to imagine a bright sunny winter day flying along at 45 miles per hour on a wide expanse of frozen Colorado Lake. The brisk cold stings a little as snow sprays up behind you on this open plane for miles and miles.
Snowmobiling on a lake is exhilarating and scary! Each "sled", as the locals call them, is a mini race car. Noise and powdery winter snow fill the air as these high powered machines cut donuts in the newly frozen lake.
Snowmobiling on the lake is free of treacherous tree wells that might engulf your sled. A snowmobile stuck in a tree well ends all the fun. That is why I prefer groomed trails and open lakes, more time riding, less time digging out your sled.
Rent Snow Mobiles for A Family Outing
For a change up from skiing, rent a snowmobile for a day. Most rental companies offer guided and unguided tours. A valid drivers license is required to drive the snowmobile but there are tandem ones available for families. Be sure to wear all your snow gear or rent it from the company. Pack a picnic and enjoy the incredible mountain views.
Making Winter Fish Stories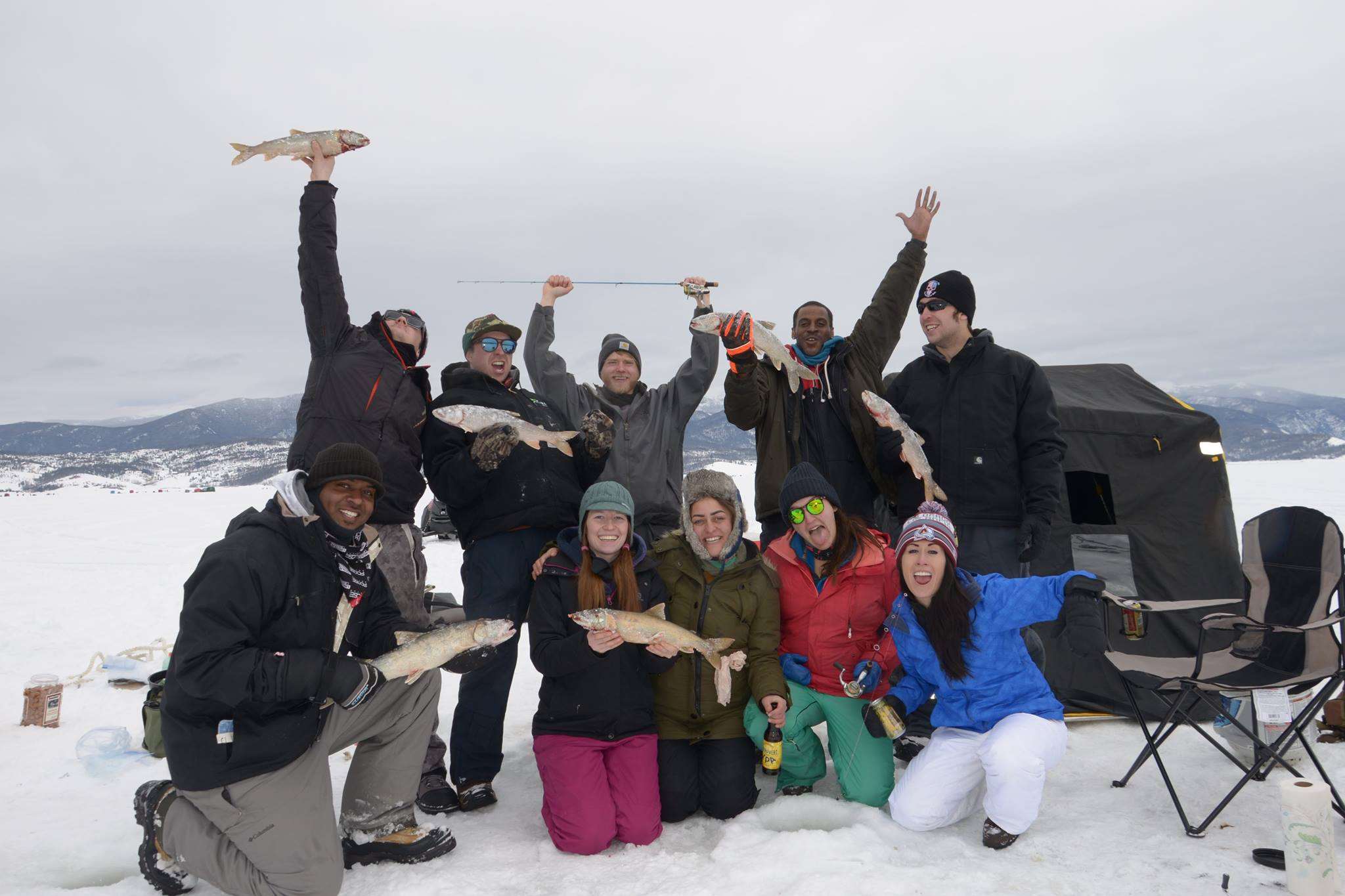 Ice fishing is a part of the culture on Colorado lakes. Driving your truck out onto the ice, cutting a hole and sitting and waiting for your fish story to happen is a good day!
Our hometown of Granby, Colorado holds a large ice fishing contest every year. The Lakes 3 Lakes Ice Fishing Contest will celebrate its 30th year in 2018.
This three-day event, held in the "after Holiday blahs" of January, brings the whole town to life. Lake Granby, Shadow Mountain Reservoir and Grand Lake play host to over 2000 people for this three-day event.
Adult to youth categories reel in fish for large cash prizes. Make sure to dress in your snow gear and come watch the fun.
Local Ice Fishing
Many kiddie ponds in Colorado offer ice fishing just for fun. My guys just use the basic rod and reel with power bait for the cold fishes. The one piece of special equipment you will need is an auger to drill a hole in the ice. Be sure to dress up warm and take a thermos of hot chocolate. Winter gear is a must for just sitting around fishing.
Cross Country Ski Colorado Lakes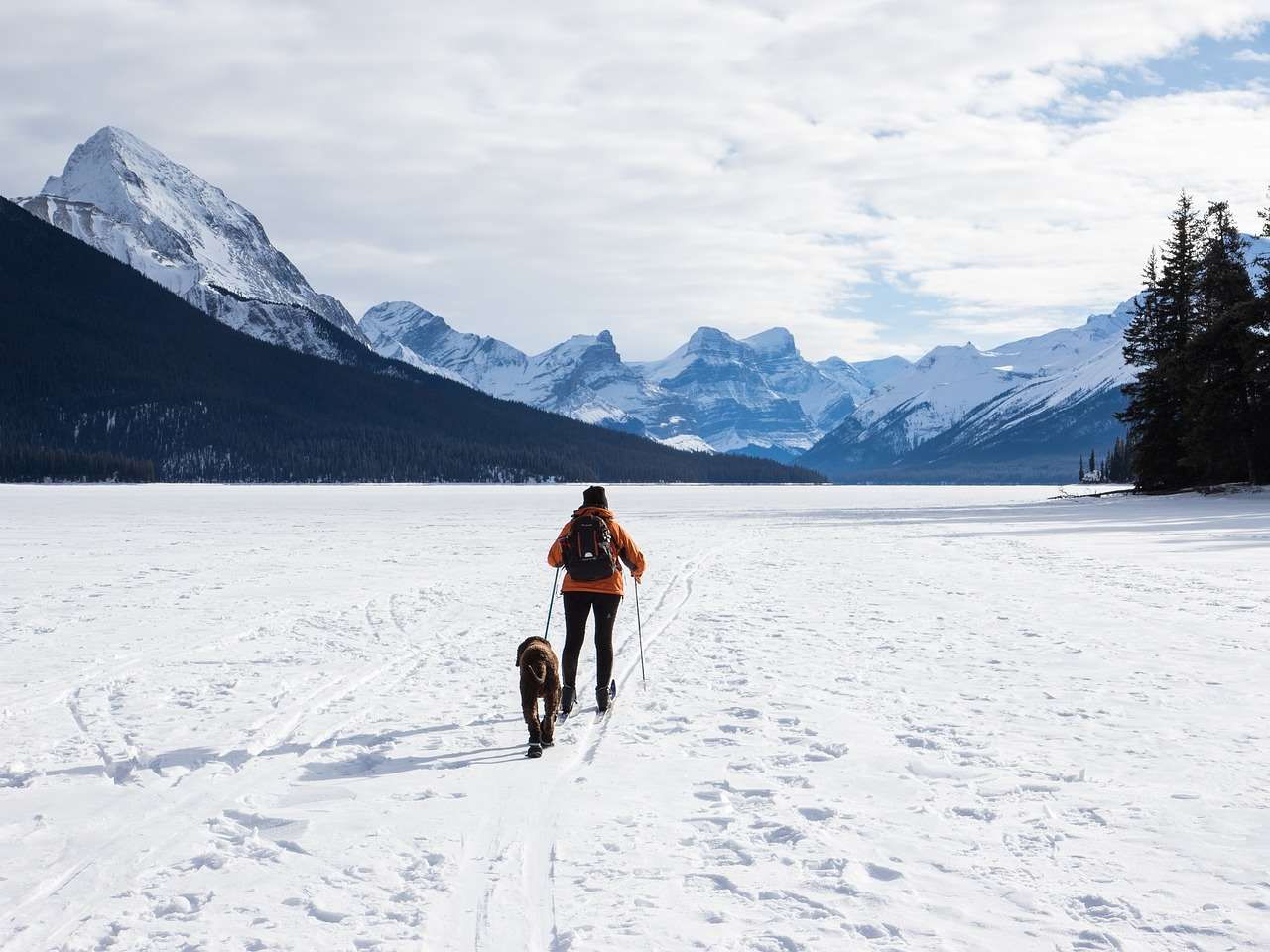 I remember the first time I saw them–long and lean, wearing very little and moving like the wind. Cross-country skiers are as different from alpine skiers as cowboys are from English dressage riders. Yes, both of them wear "skis", but for very different reasons.
Cross county skiers don't buy lift tickets; they pack their lunches and glide silently away from all the crowds. Nordic skis can be rented for the day or a season from shops or Nordic Centers. About a 1/4 of the cost of downhill skiing, this is a fun day out for the family.
Many Nordic Tracks center are around Colorado Lakes. Find your perfect Colorado Lake to ski with the help of the Colorado Cross Country Ski Association.
Want to cross-country ski with your kids, but not sure where to start. Get some ideas here.
Wind Surfing on Colorado Lakes
Colorado's frozen lakes are perfect for this summer turned winter sport. The sunny days and high winds give the surfer the push necessary to fill the sails. Skimming across vast frozen lakes tacking right and left is pure freedom to fly.
New, and yet old, the reinvention of windsurfing as a winter sport is wonderfully demonstrated in this (sorry Colorado) Minnesota Video.
Winter Lake Safety is important. It is wise to visit the ranger station or nordic organization around the lake before trying any winter sport. Cold and wet even in sunshine is an unforgiving combination in Colorado's winter weather.
Rent Winter Windsurfing Gear
Sounds nuts I know, but your local ski shops don't just carry skis and boards anymore. Rent windsurfing gear, snow bikes, downhill ski bikes and more at the local ski shop. Some rental places may offer lessons or at least advice on how to get started.
The National Forest Serice is also a great place to talk with the rangers about lake conditions. Make a plan and always let someone know where you are going and when to expect you back.
Stay Healthy this winter so you can play!
Be sure to check out these other fun cold weather articles:
Simple Tips to Keep Your Family Healthy All Winter Long