You are getting ready for the cruise you've always dreamed of. But the thought of "What Am I Going to Wear?" nags at you because you aren't entirely sure what to pack for a cruise. Never fear! There are different types of cruises out there. Yet this printable cruise packing list to perfect for all of them. It will help you get organized and pack what you need from cruise essentials to those "nice to have" extras.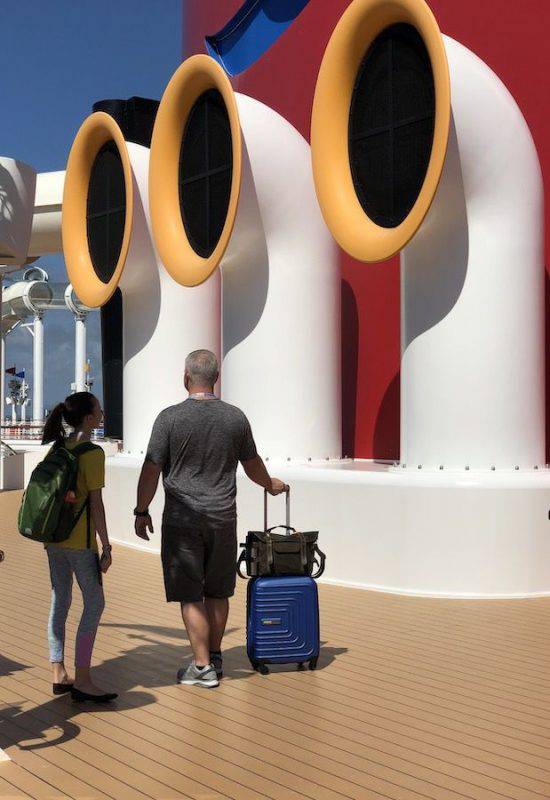 One of the things that I love about cruising is it is an all-inclusive vacation where you pack once and enjoy various ports of call (if you choose to disembark). Yet, packing for a cruise means you are really packing for three very distinct trips; your travel to/from your departure city to the port; once onboard the cruise ship which is really a gigantic self-contained resort; and then the ports of call. Each of these share basic essentials like toiletries, camera, luggage, etc. But then there are specific cruise essentials you don't want to leave home without.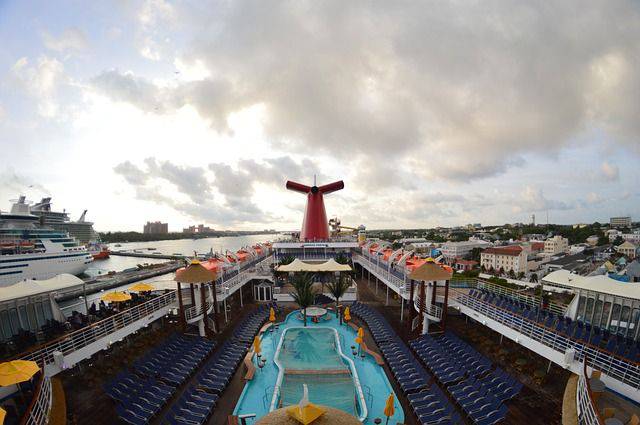 What to Pack for a Cruise
It doesn't matter if you are taking a week-long river cruise or a weekend Caribbean cruise. I find that this list of cruise essentials is perfect for either one.
Cruise Essentials
Mineral Sunscreen – This is a necessity no matter the destination or climate. Harmful UV rays reflect off water, snow, ice, and light colored surfaces. So even with a hat, you can get a sunburn while cruising. I personally use Goddess Garden and Bare Essentials.
Travel Insurance – I am a BIG advocate for travel insurance for any kind of travel. In the event of an emergency, you are covered for medical care. But it can also cover lost luggage, flight delays, and more. I travel so much that I opted for an annual travel insurance policy with Allianz Travel Insurance. But you can opt for single period too.
Tote/Beach Bag – a lightweight bag comes in extremely handy when lounging by at the pool, walking around, or when visiting a port. I really like this one from CGearbecause the mesh bottom allows water and sand to escape. It's perfect for pool and beach.
Dry Bag – Whether it's by the pool or on the beach, a dry bag ensures that clothes and anything else you want to stay dry does. They are also great for wet swimsuits when you pack up to return home. I have several of these SeaLine dry bags in varying sizes.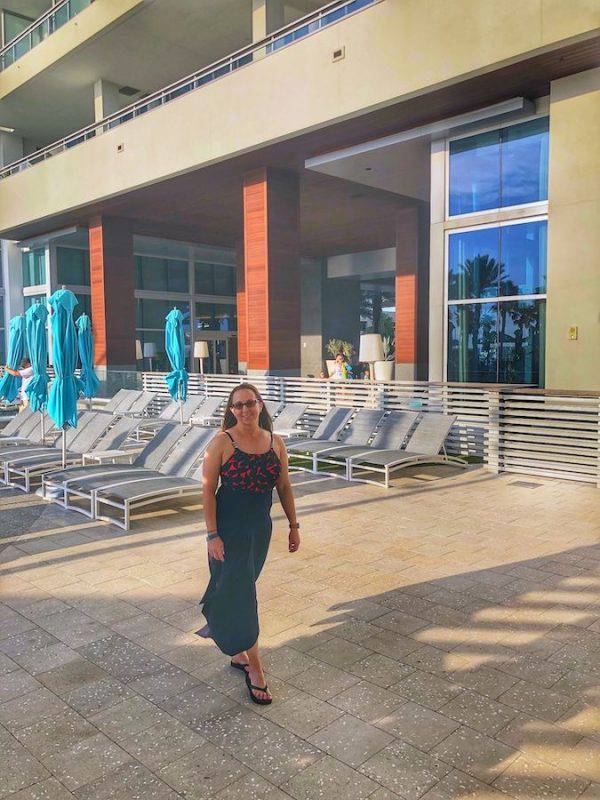 Bathing Suit – You will be doing a lot of swimming and/or lounging poolside if you are on a Caribbean or warm weather cruise. I prefer a one-piece swimsuit for active days that often include water rides/parks, wave pools, jet skiing, snorkeling, etc. You can opt to bring multiple suits too. I love my Petal Pusher Lisa swimsuit from Miraclesuit. Their suits are designed for every body type in fabrics that flatter. Visit their site and use promo code 'TRAVELMORE' to save 15% off.
Toiletry Bag with Personal Care Items: Toothbrush, toothpaste, deodorant, hair brush, feminine care products, medications, and anything else you use in your daily routine. If you forget any of these the cruise ship will have them available at a premium price.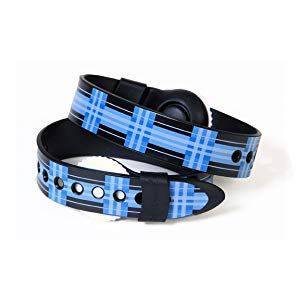 Motion Sickness Patches/Bands – It's always best to be safe than sorry. I really like these motion sickness patches and PsiBands. Both are used on the outside of the body and have no side effects.
Mosquito Repellent – If you are cruising with ports of call in tropical areas, you will need mosquito repellent. Disney Cruise Line provides chemical repellent while at Castaway Cay, but not in other ports. So you'll want to bring your own. For a product without harsh chemicals, I recommend Para'Kito bands and roll on. They are very effective without having to spread chemicals on your skin.
First Aid Kit – It's always good to be prepared while on a cruise. Pack your first aid kit with basic items like bandages, sanitizing wipes, and pain/headache medication. Plus your probiotics (which you've already been taking to boost your immune system), moleskin for blisters, and something for upset stomach. Read here to see what's in my natural remedy first aid kit.
TIP: Pack a day pack/bag for when you board the ship. Your bags may not arrive in your stateroom for several hours. Therefor, pack swimsuits, a change of clothes, travel documents, sunscreen, etc.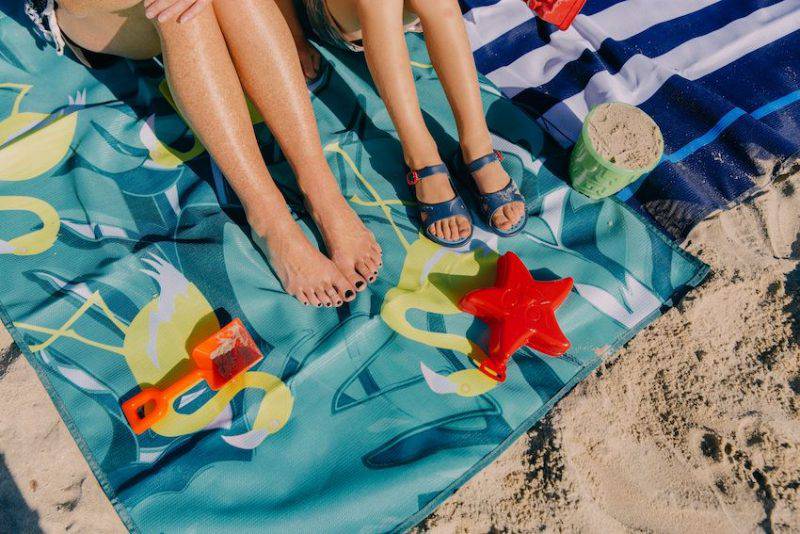 Beach Mat for When in Port– The ports of call and shore excursions are twins of the big reasons to go on a cruise. If any of your ports of call have you planning a beach trip, you'll want to include a beach mat on your cruise essentials list. I love this Sandlite Sand-Free Mat from CGear. It keeps you and your gear sand free.
Refillable Water Bottle or Cup with Metal Straw – Most cruise ships offer unlimited soft drinks using their small plastic disposable cups. Although you aren't supposed to refill your bottle/cup directly from the soda/water station. You can use a disposable cup and transfer your beverage. It's more eco-friendly and cuts down on waste. I have this one from HydroFlask and these straws from
Multi-port Wall Charger – Staterooms can be limited on wall ports for charging. Therefore a multi-port wall charger is needed. It can charge multiple devices at once from a single outlet. This is a lifesaver for our family of 5.
Go-Pro Camera – Great for video and photos aboard the ship, at the pool, while in port, and more. If you don't want to bring a Go-Pro, opt for a waterproof cell phone case like this one.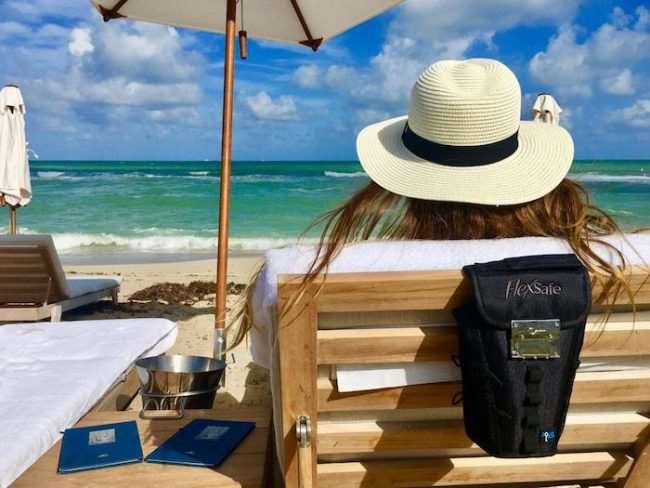 Outdoor Portable Safe – To protect your valuables, bring an outdoor safe that protects your phone, money, and/or credit cards. This FlexSafe by AquaVault attaches to your lounge chair or any other rigid surface. It's cut proof and indestructible.
Bring a Book – It's enjoyable to read by the pool, on the balcony stateroom, and in your room. Therefore, books, digital books, or audiobooks are nice to have for the trip. At the moment, I'm getting an average of 1-2 new books every month via Amazon. I also enjoy downloading audiobooks via Audible or audiobooks.com for when I am lazy.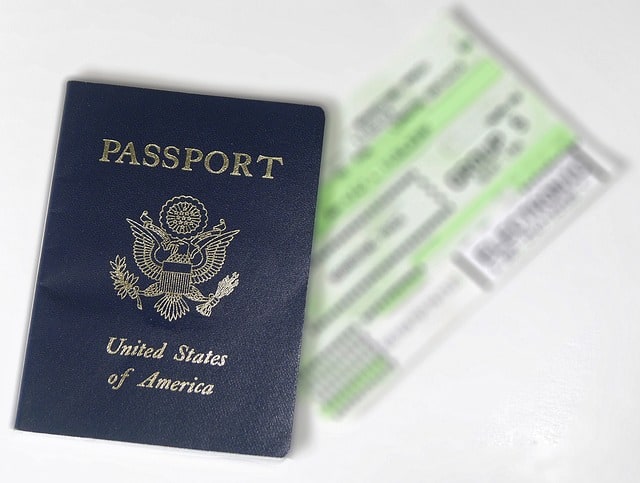 Travel Documents – Ensure that you have all your documents in order. That includes your cruise documents, airline information, passports and visas, medical ID cards, list of medications you are taking and copies of your prescriptions, etc.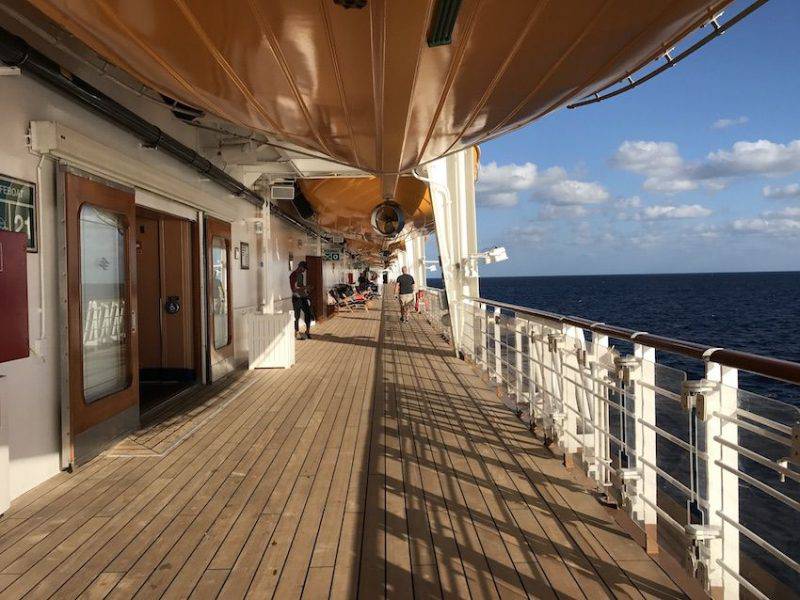 What to Bring on a Cruise
When it comes to clothes, you will want to check the weather and plan accordingly. Warm weather cruising means more shorts and tees for the whole family or sun dresses for you. While an Alaskan cruise would mean layers for warmth. Either way, you can be as casual or as dressy as you like. It really depends on your style, where you are going, what activities you plan to do, etc. As a general rule, bring clothing that can be Mix 'N' Match to cut out on the amount you pack. No one will notice if you wore the same top with a different skirt two days ago. But do what makes sense for you and your party.
Swimsuit Cover-up – Many people (myself included) spend their days at sea by the pool. Kids are often found in the pool too or if the ship has them, the water rides. Aboard our last Disney Cruise, my kids were constantly in the AquaDuck. A cover-up makes it easier to travel to/from interior areas to the outdoor spaces and pool(s). I wear the Jersey Handkerchief Convertible Skirt Dress from Miraclesuit as my cover up.
Dressy Outfit – Some cruises have a formal night where guests are invited to dress up in a Sunday Best to a tuxedo and cocktail dress for the evening. Yet, others like Disney, Royal Caribbean, and Princess are pretty casual. Decide how dressy you want to be and plan accordingly. Personally, I recommend bringing at least one dressier outfit for dinner.
Jacket – Regardless of the destination, a light jacket is essential cruise packing list item. Evenings at sea can become chilly with the night air.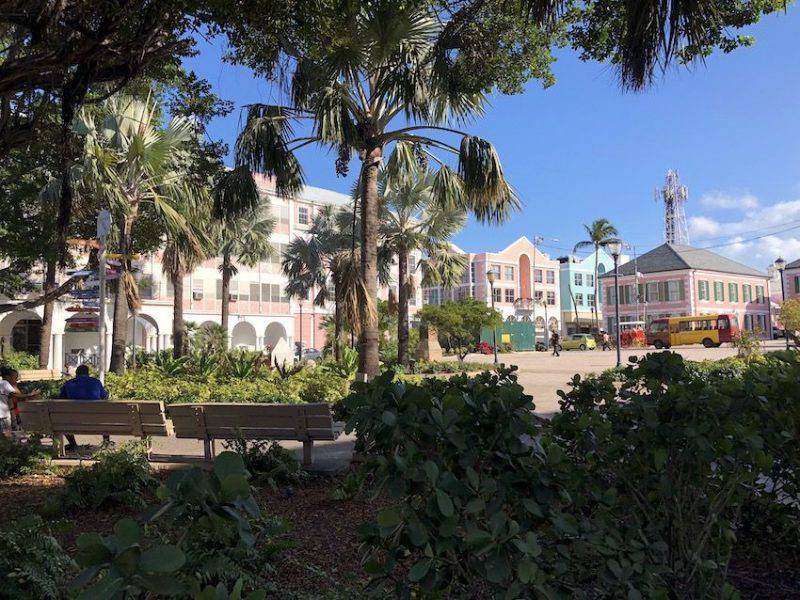 Comfortable shoes – Comfy walking shoes are a must for walking around the ports.
Sandals or Flip Flops – These are perfect for lounging by the pool or wandering around the ship. I will often sport by KEENS during the day aboard the ship and around the port towns. Although note that flip flops are not usually allowed in the formal dining areas.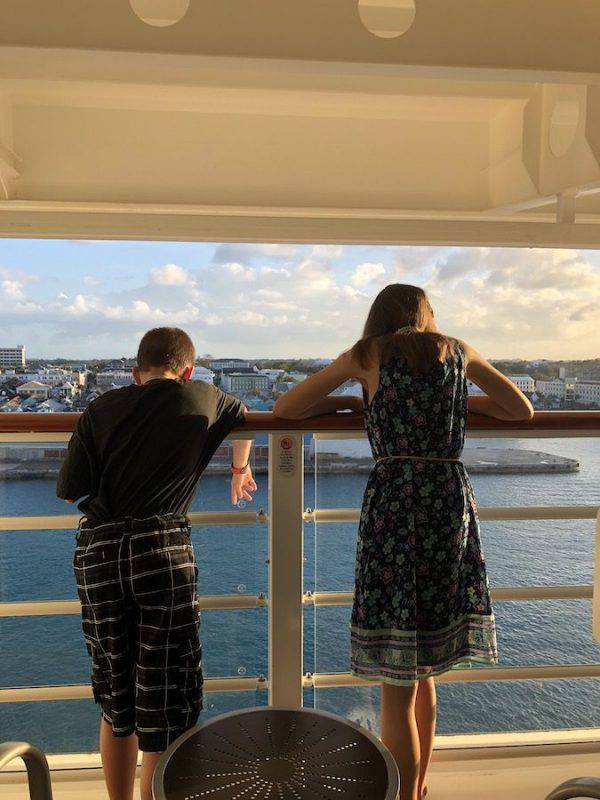 Printable Cruise Packing List
Here is a printable cruise packing list that we use. Click here or the image below and print a copy for your next cruise.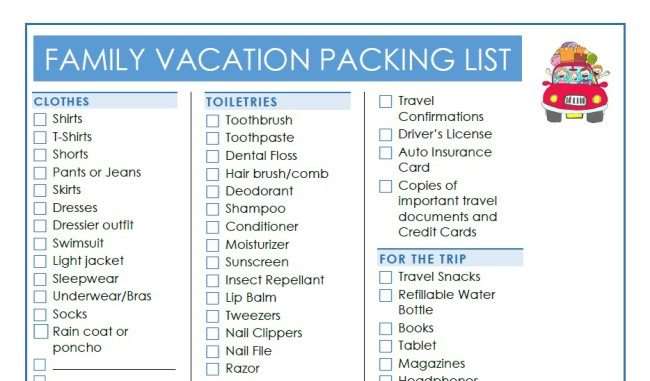 What to Wear on a Cruise
Long Sleeved/Dressy Shirts
Shorts/ skirts
Jeans/Casual Pants
Jacket/Hoodie
Evening Wear
Swimsuit Cover Up/Rash Guard
Pajamas
Underwear – pack one pair per trip day plus an extra
Bras
Socks
Casual Shoes
Sandals/FlipFlops
Hat
Tote/Beach Bag
So there you have it! This comprehensive cruise packing checklist with everything you could possibly need from cruise travel essentials to packing tips. Plus with our printable cruise packing list, you won't leave home without what you need for a fun cruise getaway.
If you need more packing ideas for other trips, start here with: