On a recent trip to Dallas, summer temperatures were in the high 90's. To get a break from the heat, we sought out indoor activities that would be fun for the whole family. We received free tickets to SEALIFE Aquarium Grapevine, so we ventured to the Grapevine Mills Mall for some indoor family fun. This was our first trip to the aquarium and we had a great time exploring the exhibits and learning about the marine animals that call this place their home.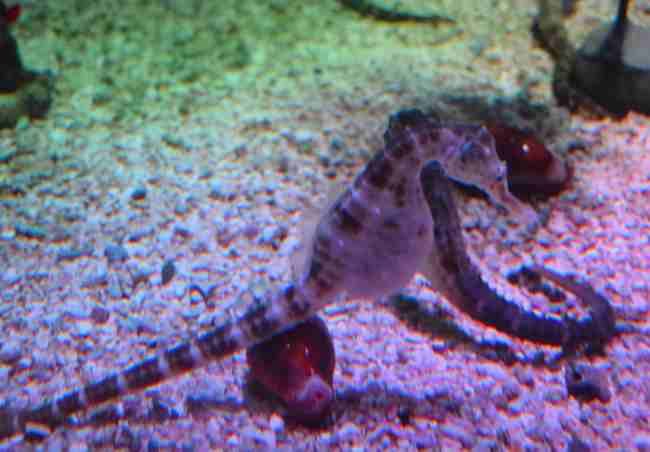 Grapevine Mills is an outlet mall located close to the DFW Airport. It is home to countless retail stores, restaurants, family fun entertainment venues like Legoland Discovery Center and SEALIFE Aquarium Grapevine, and so much more. We had the chance to visit both Legoland Discovery Center and the aquarium on a recent trip.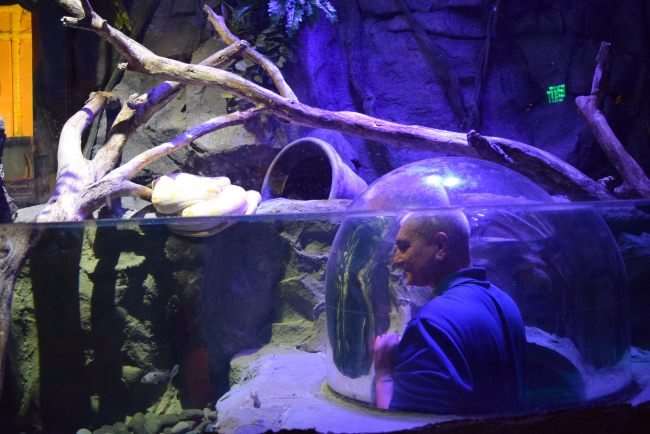 On a Saturday afternoon, we built to our hearts content with LEGOs and then walked next door to the aquarium. We arrived about 2 hours before closing. The mall was packed that day, but the aquarium's crowd was really light. We really enjoyed the more relaxed atmosphere here and were able to see all of the exhibits and animals without having a lot of people around. It was really tranquil to walk through the exhibits and learn more about aquarium's conservation efforts.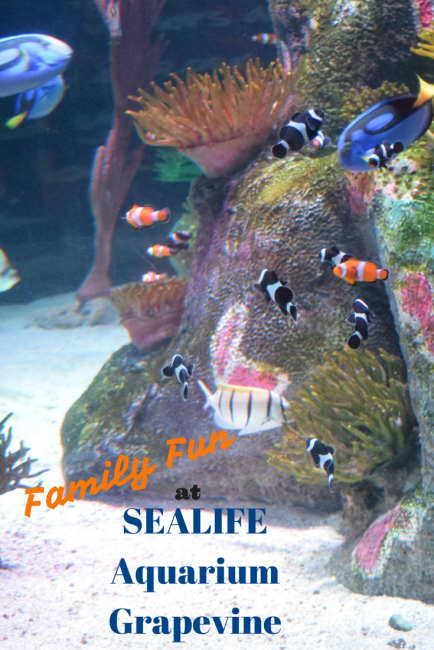 SEALIFE Aquarium Grapevine
The aquarium houses hundreds of aquatic animals in 16 themed zones including the 360° Ocean Tunnel, Turtle Rescue Center, Seahorse Temple, Rainforest Adventure, and the Interactive Rockpool Experience.
360° Ocean Tunnel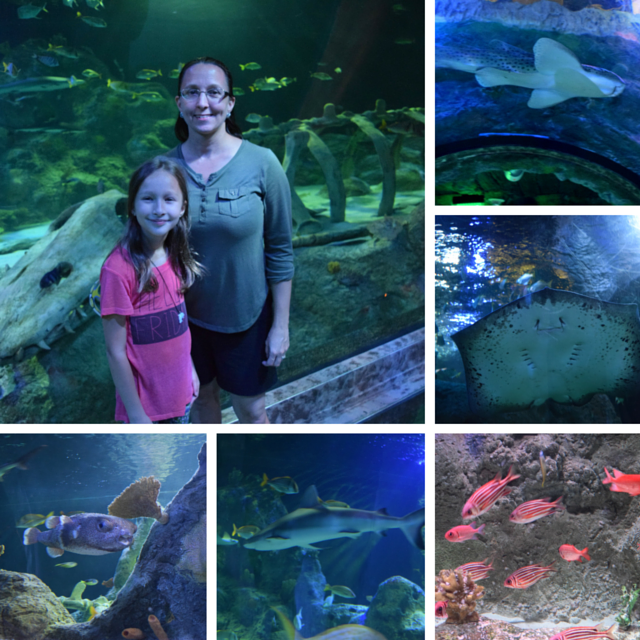 My favorite area was the 360° Ocean Tunnel. This tunnel gave you panoramic views of the exhibit containing sharks, fish, rays, and other aquatic life. I could spend hours just sitting and watching the fish and shark swim past and overhead.
Since crowds were light, we had the chance to spend as much time as we wanted in the tunnel. It was really great! Where else could you get this close to a grouper that was as big as I am?
Turtle Rescue Center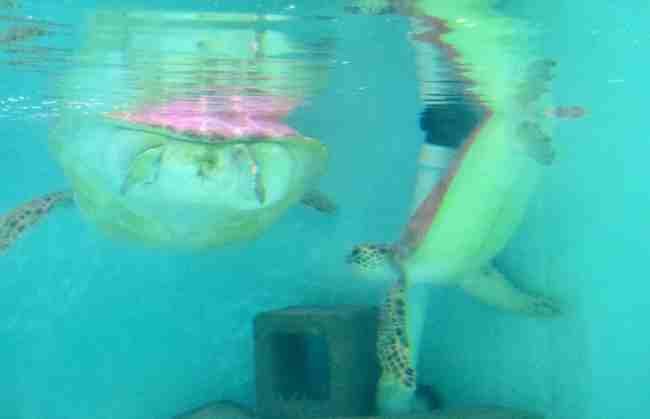 SEALIFE Aquarium is home to two sea turtles that are unable to return to the ocean. One turtle, Boomerang, was injured and no longer has the use of its back fins. It lives here and helps educate visitors.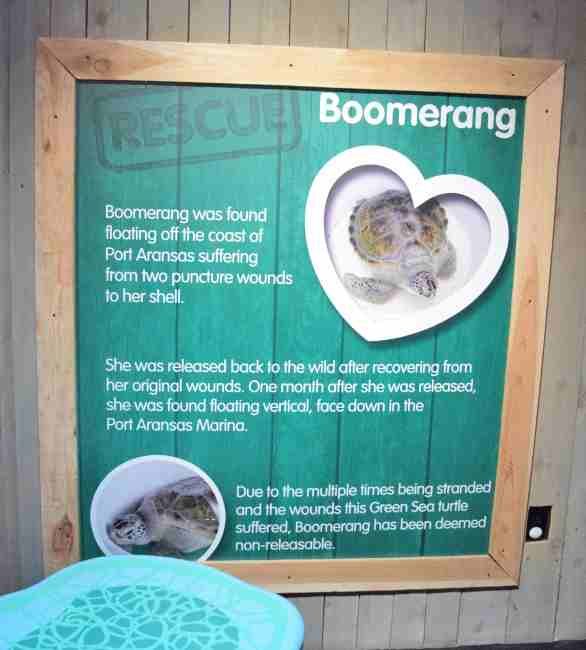 Throughout the rescue center you can learn about the continuing efforts of the aquarium and its partners to protect sea life and educate the public on protecting aquatic habitats.

Seahorse temple
Breeding programs are an essential part of protecting marine wildlife. The SEALIFE Aquarium Grapevine is part of a large sea horse breeding network. There they are breeding pot bellied seahorses.
When we kept saltwater aquariums, I always wanted to have sea horses. But they are really hard to take care of. The aquarium is doing an amazing job with theirs. They breed more than 200 seahorses each year.
Rainforest Adventure
In the Rainforest Adventure we came face to face with a Caiman, Piranhas, and a giant Anaconda.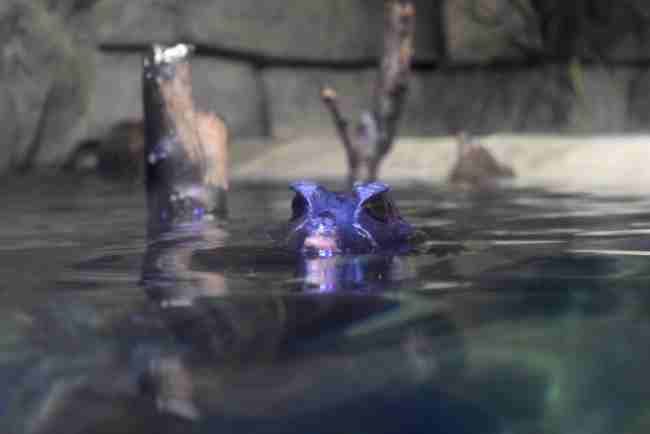 The pop up bubbles allowed us to get up close and personal with animals. My husband got much closer to the snake than I did. They give me the jitters.
Interactive Rockpool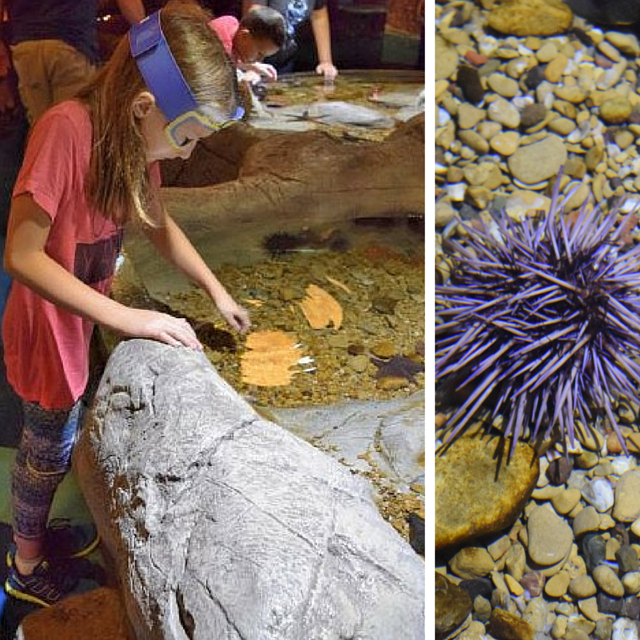 At the end of our journey. The kids had a great time in the Interactive Rockpool Experience. There they got to touch a sea star, sea urchin, and hermit crabs. They were really surprised at how cold the water was.
We had a great time at the aquarium. The atmosphere is relaxing for adults and fun for children. SEALIFE Aquarium Grapevine is a great place to get out of the heat, marvel at amazing sea creatures, and learn how you can help protect sea life and their aquatic habitats. If you're looking for a place to take the family highly recommend a trip to the aquarium. For more information visit SEALIFE Aquarium Grapevine
Thank you to SEALIFE Aquarium Grapevine and Merlin Entertainment for the complimentary tickets for this review. All opinions expressed are that of Little Family Adventure.