Sending a beautiful flower bouquet or shimmering jewelry bauble always make for good Mother's Day gifts. But if you really want to make her smile this year, I have two words – food gifts! After all, what's better than a gift you can eat!
While chocolates may instantly come to mind and are by far the most popular gift option, don't be afraid to surprise her with something a little different, something a little out of the box like coffee subscriptions, monthly snack subscription, cooking classes, or gourmet steaks.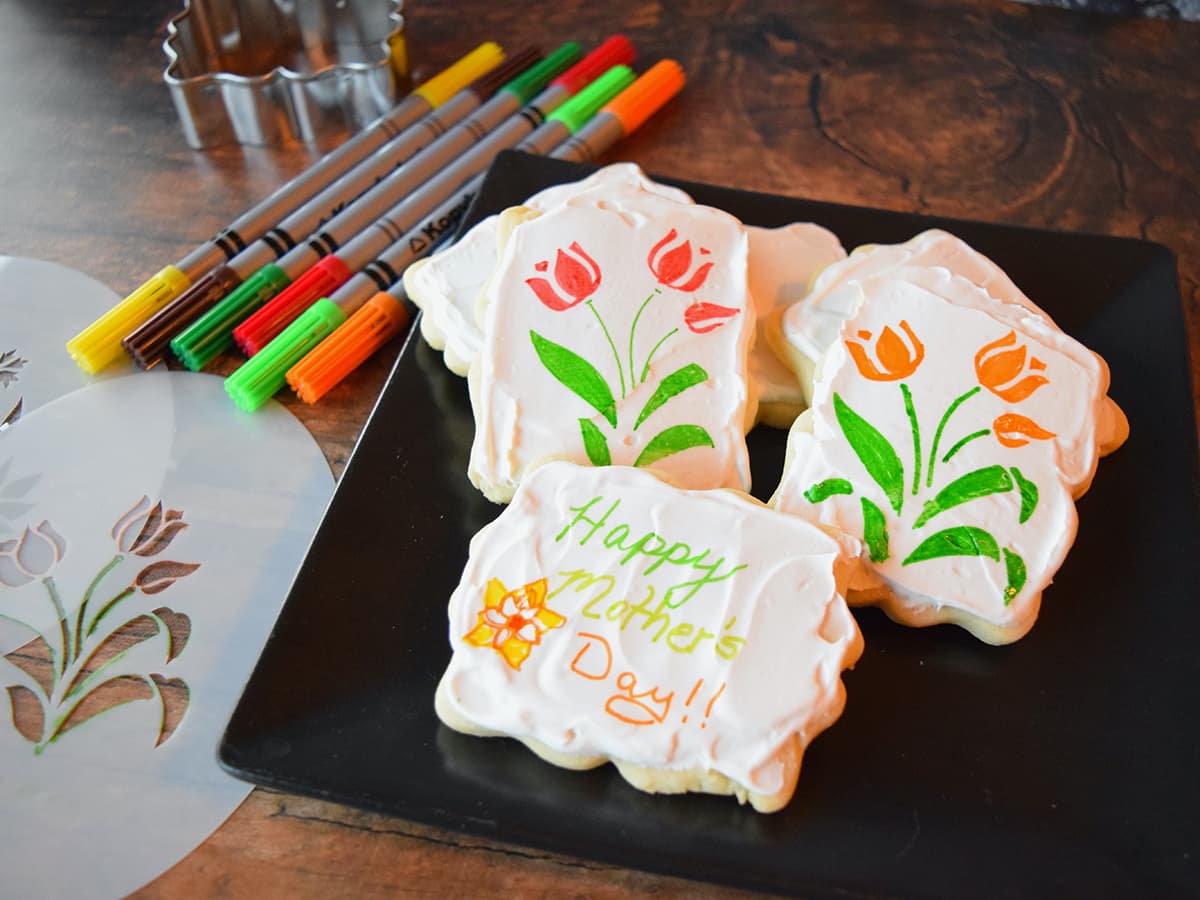 I've personally taste-tested these food and drink gifts on this list and can confirm your mom, grandmother, wife, aunt, etc. will love every delicious bite and sip.
15 Mother's Day Food Gifts
Photo Credit: masterclass.com
For the mom who loves to learn new things, give her a cooking lesson from Gordon Ramsay, Alice Waters, Aaron Franklin and others with a subscription to MasterClass, a service that offers online celebrity-taught courses on a variety of topics, from cooking to writing. Subscriptions start at $15 a month.
Photo Credit: www.bokksu.com
For the woman who loves creative Japanese snacks, gift her the classic Bokksu box. These artfully crafted snack boxes are sourced directly from artisan makers in Japan and each box revolves around a different theme each month. I love that each box includes 20-25 snacks, a tea pairing, and information booklet to learn about each product's origin. She'll love it too!
Use coupon code FIRSTBOX10 for $10 off
Nothing beats a homemade gift made with love. Bake up a batch of our easy, soft sugar cookies for her. Then add a special message with edible coloring pens or decorations. Click the link below to get the recipe and get a $5 coupon code to shop BakeDeco.com (where we get our baking supplies).
Photo Credit: www.illy.com
There's no substitute for high-quality coffee. illy coffees and teas are among the best and she'll having them delivered to her door every month. If she is in the market for a new espresso maker, some of illy's subscription services offer a free machine.
Use savings code MOM15 to save 15% off orders of $30+ (exclusions apply)
Photo Credit: sitkasalmonshares.com
Find both high quality and sustainably sourced sustainably seafood with Sitka Salmon Shares. This collective of small-boat fisherman/owners and partner fisherman source all of the salmon and white fish, package, and deliver straight to your door on dry ice. Gift it to your mom, sister, friend, …or anyone who's skeptical about the salmon at their local grocery store.
Use coupon code LFAFish to save $25 off your first order/share.
A nice bottle of wine is always appreciated, but a wine club is something she'll enjoy for far longer. We love FirstLeaf Wine Club because it's customized to my tastes and preferences. I find that that is consistently get high-quality wines delivered from around the world.
Photo Credit: www.bakedeco.com
For the woman who enjoys decadent desserts and whipped topped, you could buy her a coffee shop gift card or you could buy her a ISI Gourmet Whipped Cream Maker so she can make them at home whenever she pleases. This 1/2 pint capacity gourmet whip makes easy work of whipped cream, sauces, fillings, and desserts like this Mini Tiramisu. I finally got one of these this year and love using it.
Use coupon code LFA5 at BakeDeco (link below) to save $5 off your order.
Photo Credit: www.cratejoy.com
Stir things up for the woman who loves a great cocktail. Each month Shaker & Spoon will send her 3 unique recipes created by top bartenders + everything (except the alcohol) needed to make 12 drinks (4 from each recipe) —syrups, bitters, mixers, garnishes & more.
Photo Credit: johnsonspopcorn.com
Want to make her special day extra sweet? She'll love a Mother's Day Tin filled with Johnson's Popcorn Famous Caramel Corn. Often thought of as a holiday gift, popcorn tins are great year around. Plus you'll reminisce the days of walking the boardwalk again. Johnson's Popcorn is handmade, air popped popcorn made on the boardwa;l in Ocean City, New Jersey.
Photo Credit: www.ftd.com
Treat Mom to breakfast in bed. This breakfast basket is filled with gourmet favorites from Stonewall Kitchen including pancake mix, scone mix, cinnamon apple syrup, and blueberry jam. Here's nothing more delicious than a meal cooked by someone you love.
Photo Credit: www.zwilling.com
For the woman who loves to cook, she'd love to receive this vesatile Dutch oven from Staub. It does everything from sauteing vegetables and simmer soups to drying and roasting. If she doesn't already own this kitchen staple, it's time to get her one while it's on sale at Zwilling.com.
Photo Credit: www.anrdoezrs.net
I love a good meal kit because it introduces you to new foods and allows me to skip out on meal planning for just a bit. If this sounds like somethig she'd like to, check out Blue Apron. It's one of my favorite meal subscription boxes.
Blue Apron delivers high-quality ingredients, recipes, and instructions each week. Best of all there are options for WW, keto, and vegetarian diets.
Photo Credit: geturbanleaf.com
For the foodie with a green thumb, turn her windowsill into an urban herb garden. This Culinary Garden Trio Kit from Urban Leaf includes basil, parsley and cilantro. This kit comes with absolutely everything she'll need to get growing immediately.
I love going out for Mother's Day, but these days I'd rather grill in the backyard. If this sounds like the woman in your life, gift the Date Night Bundle featuring Niman Ranch beef, Coleman Natural pork, and Perdue Farms cornish game hens. This collection of premium proteins, from Ribeye steaks to Cornish hens, features all the ingredients you need to a host cozy date nights at home.
Photo Credit: www.mamageraldines.com
For the snacker, wine lover, or meat & chese board fan, create a charcuterie board with an assortment of cheese, sliced meats, crackers, fruit + a few complimentary goodies like Mama Geraldine's Cheese Straws. I love these cheese straws, especially their aged chedar and pimento cheese varieties. They are super cheesy and gluten-free. You can get tips on what to add on this cheese board tips article.
Use coupon code FABFIVE to save 20% off your order at Mama Geraldine's.
For more gift ideas, see look at these: