Free Family Camping Activities
Camping with the whole family can be a fun filled adventure! You can explore the outdoors, take the sights, relax, unwind, destress, and connect with your family without the chaos of modern life. Most of the success of any camping trip is based on the plan. In order to have a successful family camping trip you have to have a plan!
There are tons of free family camping activities out there and it is important to have an idea of what you will do and when. This can be based on the weather, your schedule, or availability of resources, but either way you will want to be prepared.
Without a little bit of preparation you will likely be listening to a chorus of "I'm bored" over and over again. Avoid the stress of not knowing how to keep everyone entertained by scheduling some of these free family camping activities into your next trip!
Feed the Ducks
You can feed any kind of birds or waterfowl, in fact, bird watching is an excellent free family camping activity because everyone will get to interact with nature and enjoy the world around them on an entirely new level.
You can take some binoculars from home to see the smaller birds close up and there is a good chance that if you are staying near a body of water there will be some geese, ducks, or other waterfowl that are accustomed to the treats of campers!
You can feed them bird food or some bread stumps. A helpful tip is to save the bread ends the week before your trip; you'll have some food for the ducks and the kids will have a blast doing the feeding!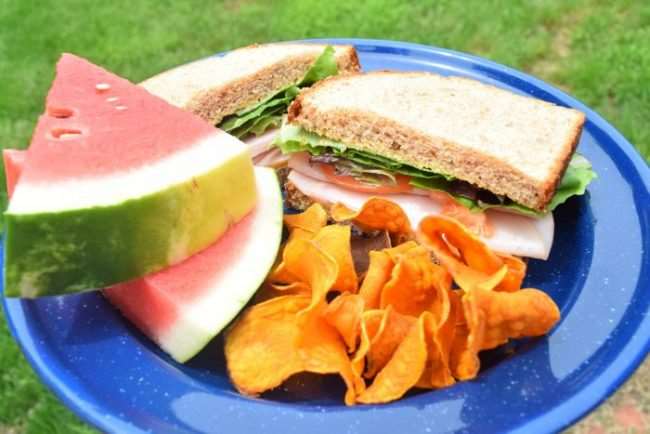 Pack a Lunch
While you are in that prime spot near the water you can find a cozy little picnic table or you can take along an old blanket and hunt down the perfect spot for a picnic lunch!
This is a great free family camping activity because you can get the whole family involved in making the snacks and sandwiches, packing everything up, carrying it to your location, and then of course everyone will have a great time enjoying their meal in a fun new location!
A picnic lunch can go hand in hand with your bird watching or feeding the ducks and it also goes great with a hike!
Click on the NEXT PAGE and we'll talk about taking a family hike and more FREE family camping activities.