If you want to travel for less, get outdoors and GO CAMPING! There are thousands of FREE camping sites and campgrounds around the United States if you know where to look. Let me show you what apps and tools we use to find both free and low-cost campgrounds near us. You REALLY CAN travel for less money and still find amazing vacation experiences to share with your family.
Traveling doesn't have to be expensive.
Camping is a great family-friendly adventure you can do without breaking the bank. It's true that staying in developed campgrounds can set you back $20-$35 a night. Heck, you can even go camping at Walt Disney World. (Note: This is actually on my bucket list as this is the cleanest campground I've EVER seen.) But when you leave the developed campgrounds and crowds behind, you can save your money and discover FREE CAMPING!
FREE Camping on Public Lands
The first place we look for free sites is on public lands; National Forests, National Grasslands, Bureau of Land Management (BLM), etc. The United States has more than 155 National Forests and 20 National Grasslands totaling over 245 million acres. That's more land than the entire state of Texas. Chances are you will find a free campsite closer than you previously thought.
ALL National Forests, National Grasslands, and BLM land are open to primitive or dispersed camping unless otherwise marked with a "No Camping" sign. Camping is allowed on public land for up to 14 days within a 28 consecutive day period.
Dispersed Camping
It's called primitive camping because there are no fire rings or facilities like toilets or showers. Some sites may also require you to leave your car at a nearby parking lot and then pack in/out what you need. With a little planning, you can easily camp with your family in a primitive setting. When the kids were smaller, we actually found this style of camping easier because you didn't have to worry about noise, cars, or other people.
Visit the Bureau of Land Management Website to Find free camping areas by state.
Pin This For Later…..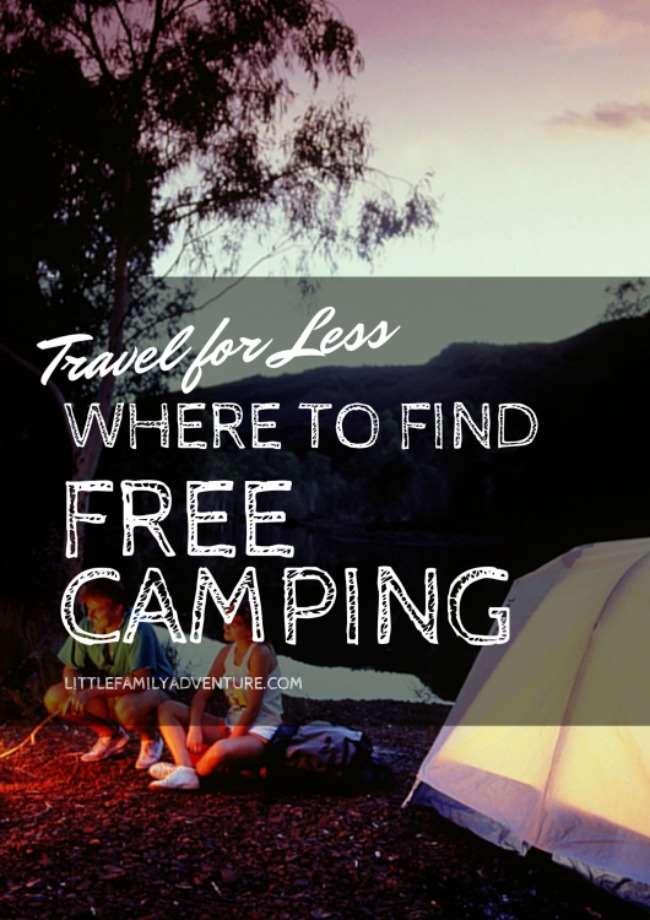 More Ways to Find FREE campsites
Public lands aren't the only places you can find FREE camping. There are several websites that contain extensive databases of free camping spots. These include locations for both tent camping and RVing.
FREE CAMPSITES
Free Campsites is a website that allows you to easily search by state. It's map based system allows you to zoom into an area to find federal and state public lands as well as free local and county parks. Site also includes paid and permit required camping. Each site type is color coded for easy identification. The planner feature is nice if you are traveling and looking for multiple locations too.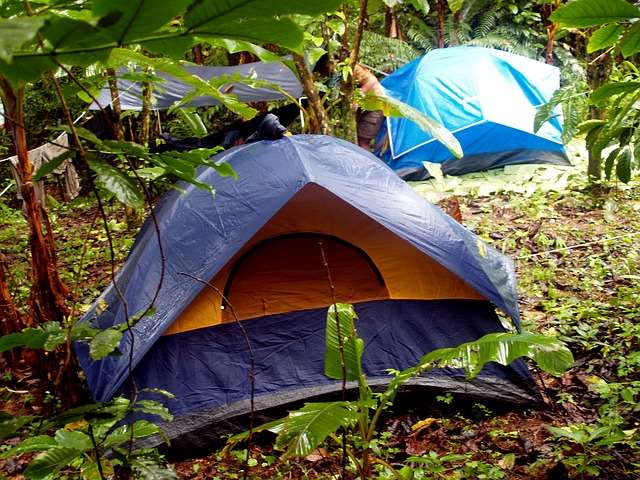 FREE CAMPGROUNDS
This website features RV campgrounds that charge $15 or less a night. Other sites list places like a truck stop of Walmart that offer free overnight parking for RVs. That's not what we look for when we take the RV out. This website offers better "camping" options that are cheap/nearly free or truly free. If you are looking for true tent camping, many locations featured here offer free primitive camping.
We've found tent camping through this site to be more improved and less primitive with picnic tables, water sources, and fire pits.
BOONDOCKING
Boondocking is a user based forum website that shares primitive camping out in the middle of nowhere. We often find that then we take the dirtbikes and ATVs out to recreation areas, we find more and more boondocking recommendations. Site submissions have GPS coordinates and all are supposed to be accessible from a main road. We have found it to be reliable. I will note that you should download the directions/coordinates as cell service is almost always spotty to non-existent in these areas.
Another Camping Resource
Another resource is the Federal Recreation Website. There I can find information on almost any public campgrounds, day use areas, tours, and any permits that I may need. Think of it like Trivago or Kayak for camping and RV sites. The website and the free app provides real time information to site availability, fees, maps, amenities, and area activities. The site's filter feature makes it easy to find the site features you want including nearby hiking trails, whether pets are allowed, and of the area is suitable for RVs.
For more information about camping with kids, check out these:
Also check out some of our favorite national parks: