So you want to plan a national park road trip across the central and western United States? We are partnering with Moon Travel Guides to bring road trip itineraries, helpful insights, practical tips, and a few cautionary tales about traveling with your family. PLUS, we are running a giveaway of two travel books and a $50 REI Gift Card (details below).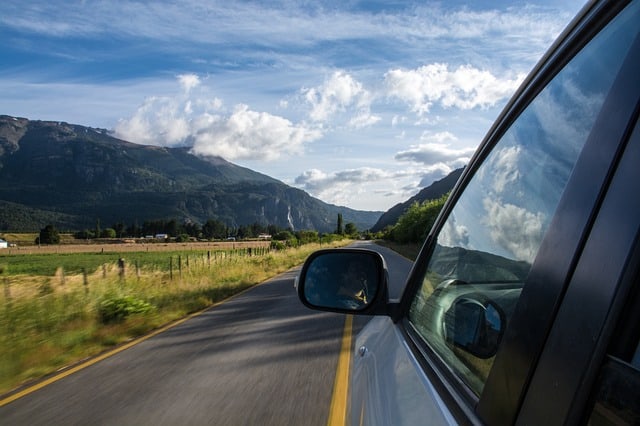 We talk a lot about getting trips off your "someday" bucket list. You know the ones that you'd like to take "SOMEDAY." One of our someday road trips was to see Grand Teton and Yellowstone National Parks in Wyoming. Over the summer, we finally made our plan to see these and a few other of the nest national parks in the US. We planned out a trip taking 30 days across 3000+ miles, 8 states, 6 national parks, and a whopping 15 destinations. It was a little ambitious for sure. We did have a ton of fun, but we also learned a few valuable lessons along the way.
15 Destinations in 30 Days – Are you Crazy?
Looking back, we were a little crazy to think we could squeeze everything we wanted to see into a 30 day state and national park tour across Colorado, Utah, and Wyoming. From day one, it was go, go, go! We tried to do TOO much.
This was our National Park Road Trip Itinerary:
Oklahoma City, Oklahoma (Home- Starting Point)
Denver, Colorado
Rocky Mountain National Park, Estes Park, Colorado
Sinks Canyon State Park, Wyoming
Grand Teton National Park, Wyoming
Yellowstone National Park, Wyoming
Salt Lake City, Utah
Arches National Park, Moab Utah
Canyonlands National Park, Utah
Albuquerque, New Mexico
Oklahoma City, Oklahoma (Home – End Point)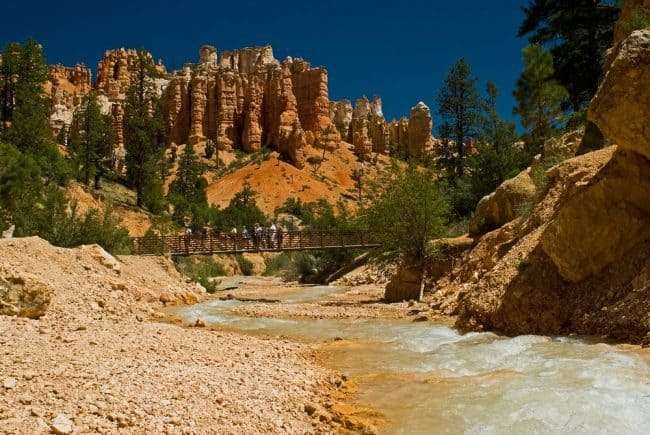 After six days, the family revolted and we took it a bit slower. The trip could have easily broken it down into several shorter road trips where we could spend more time at each place. Although we did everything above all at one trip, I don't recommend it. Instead plan for seven to ten days (longer if you can do it) for each itinerary listed below to really explore and have a relaxing vacation.
Pin This For Later….
BEST ROAD TRIPS IN USA
Ready to load the family up into the car, throw caution to the wind, and embark on a national park road trip across the United States? Let's start in Denver and the Rocky Mountain National Park. On this itinerary, there is a great mix of city, town, local food, and three of the most visited national parks.
Denver to Yellowstone Road Trip
Denver is a fun city for families and its where I suggest starting out. The Downtown Aquarium has mermaids for crying out loud. On your drive to Estes Park, make stops at Hammond Candy Company to see how candy canes are made and take the factory tour at Celestial Seasonings Tea Company.
Estes Park, Colorado
Once in Estes Park, visit the Stanley Hotel where movies like the Shining and Dumb and Dumber were filmed. Stroll downtown and pop into fun independent shops including Macdonald Book Shop who has a great local author section.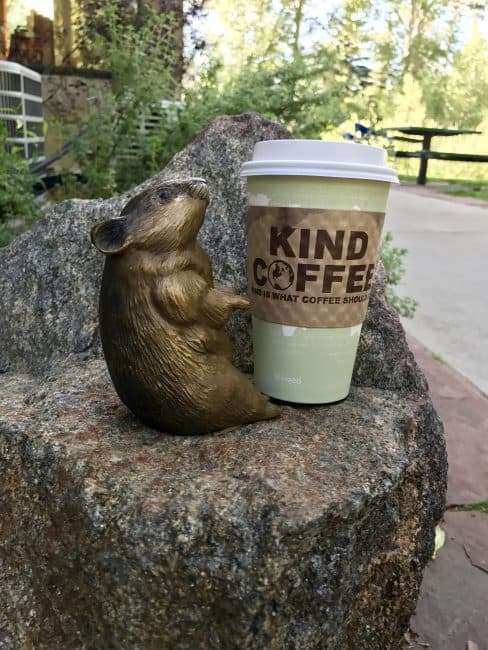 Kid (and adults) love searching for pikas, small bronze statutes patterned after native Alpine animals that live throughout Rocky Mountain National Park's tundra region. These statutes are hidden throughout downtown and once you find them all, you'll receive a special gift from the visitor center. While in Estes Park it's convenient to use their public transit system. Trolleys leave from the Visitor Center and travel to the different hotels, neighborhoods, downtown, and Rocky Mountain National Park.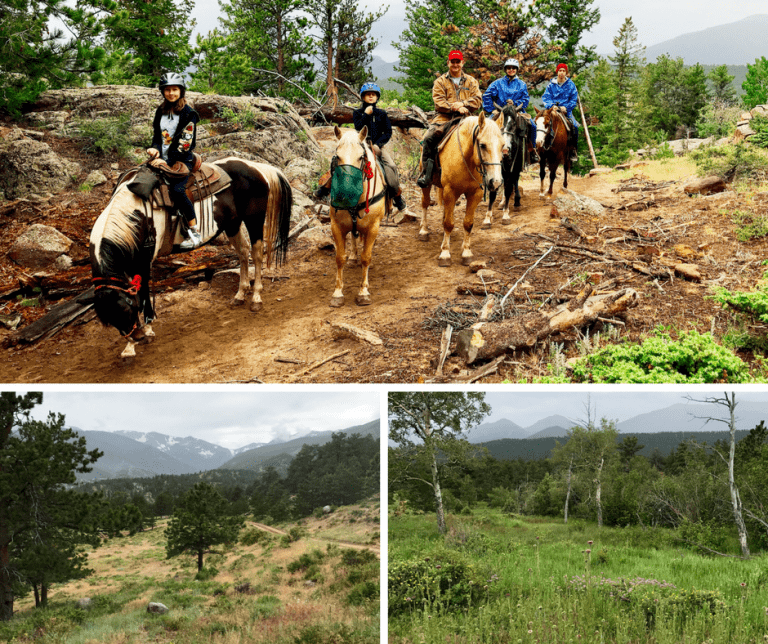 Rocky Mountain National Park
The park and neighboring wilderness area cover over a half a million acres with sweeping views of mountains, forests, alpine tundra, and more. Set foot on one of over 350 miles of trails or drive along the Peak to Peak Byway. Another great stop is YMCA of the Rockies. Whether you are staying here or not, you can book one of the many activities like family archery.
Sinks Canyon State Park, Wyoming
This is an out of the way state park that is known for it's GIANT trout that you can't fish for. The drive from Estes Park here is a pretty one and it's a fun place to pitch your tent for the night.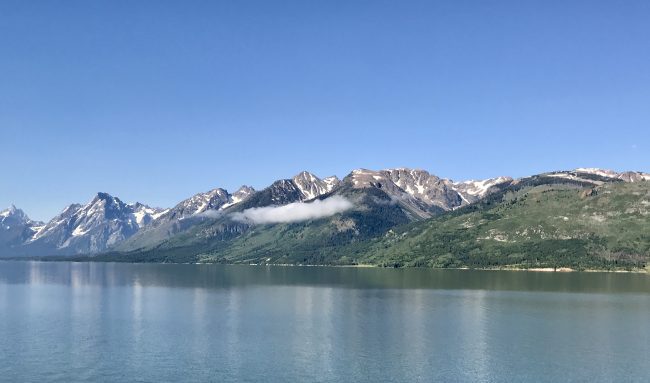 Grand Teton National Park
The view of the Tetons rising up from Jenny Lake is breathtaking. It's a view I will never tire of. The meadows in the center of the park are prime locations for animal spotting. This is where we saw a whole herd of bison during our visit.
Tip: Get to the park campgrounds early to secure your spot. Campgrounds in the area are first come, first serve. Lines form at the entrance booth early. We enjoyed staying at Colter Bay Campground when we were there.
Yellowstone National Park
How much time is enough time here? We spent just one day here and only saw a sliver of the park. Driving up from Grand Teton, you'll enjoy views of forests, lakes, waterfalls, and geyser fields. About an hour in, you'll happen upon parking lots for Old Faithful. It's quite the site, but I highly recommend walking the elevated platforms behind it. The geysers and mud pots there are plentiful and there's something to see at every turn.
Tip: Be aware that there is limited cellular service in the national parks. Print hard copies or your itinerary or bring a travel book like this one from Moon Travel Guides.
Planning a Family Trip? Get the Kids Involved
When it comes to planning a trip like this, it's important that everyone get excited about the trip. That's why we have the kids help plan every trip. They get a say in where we eat, what activities we do, cities that we may visit, etc. My husband and I have the final say, but it's good for them to have a voice. Our youngest two children really like to research, read travel guides, and help plan. When we homeschooled, they loved geography and jumped to it whenever we headed to a new city or state.
This National Parks: A Kid's Guide to America's Parks, Monuments, and Landmarks by Erin McHugh (Black Dog Publishers) is a fun book for children who love to learn about places and history. This specific book is all about the wonders of the more than 75 sites within the National Park Service. The guide is broken up by state and is loaded is information.
Did you know Grand Teton National Park's Teton Range is the youngest part of the Rocky Mountains?
The book is filled with facts about birds you can find during the Great American Birdwatch, images of vintage posters, and stats for each of the parks. You can find it on Amazon or a local bookstore.
Salt Lake City Through Utah's Big 5
Utah's Big 5 National Parks are like nothing else you will ever see. Starting in Salt Lake City, you can enjoy the city or head into the nearby mountains to enjoy Deer Valley, Solitude Mountain, or Park City. Known as popular ski resorts, their summer activities boast abundant trails, bike trails, lakes, etc.
On our trip we visited Arches Canyonlands from the Big 5, but also visited Dead Horse Point State Park. All were beautiful, but extremely crowded in mid summer. At one point it felt less crowded at a ride queue at Disneyland. The state park was my favorite because the topography was similar to the other parks, minus the arches, but there were far fewer people.
According to Becky Lomax who wrote the Moon USA National Parks: The Complete Guide to All 59 Parks, it's best to visit these parks first thing in the morning. She also has her recommendations for which hikes to do if you only have one day in these parks or Zion, Bryce Canyon, or Capitol Reef. The guide is filled with helpful information like this, where to stay, nearby sites, etc. It can be daunting to research everywhere you want to go in a national park. This guide makes it easy to find what you want and enjoy the park.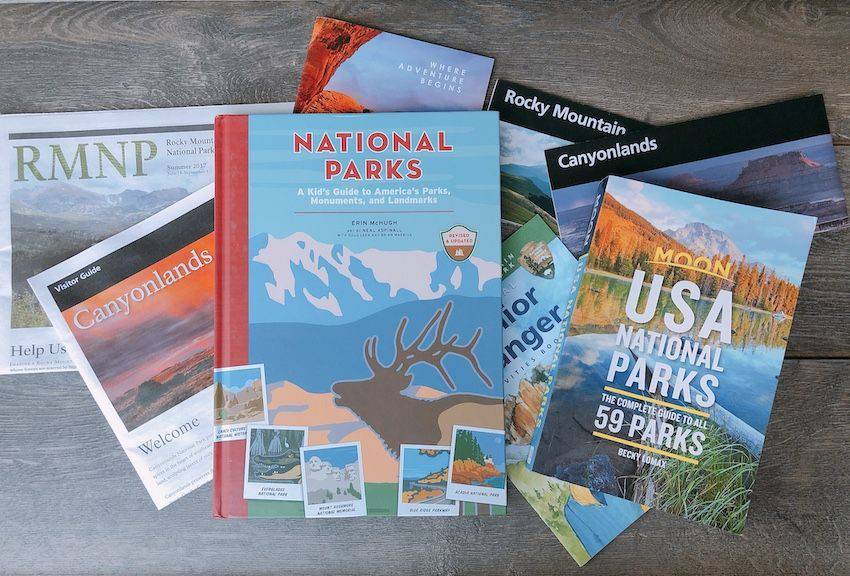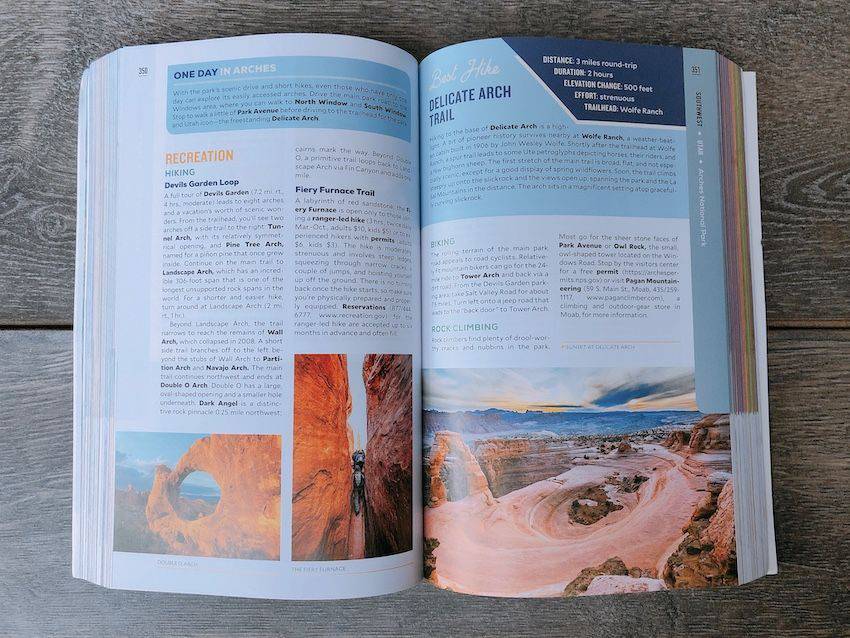 Moab, Utah is a great home base when in this area. It is centrally located and offers great restaurants, lodging for every budget, tour operators and more. If you get the chance you can schedule a river raft down the Colorado River to see the canyons for the water.
Tip: Want to See Hidden Gems? Ask a Local
Some of my FAVORITE trip memories are the unplanned ones. No one knows an area quite like a local resident. You'll often find me asking locals about where they live and why they love it. You find some of the best places that way. It's how we discovered Aztec Butte in Utah's Canyonlands National Park after talking to a local resident inside a deli. After being the crowded trails, the recommended area was quite literally deserted and we got to hike/rock scramble with one other family. It was gorgeous and the view from atop the butte was glorious.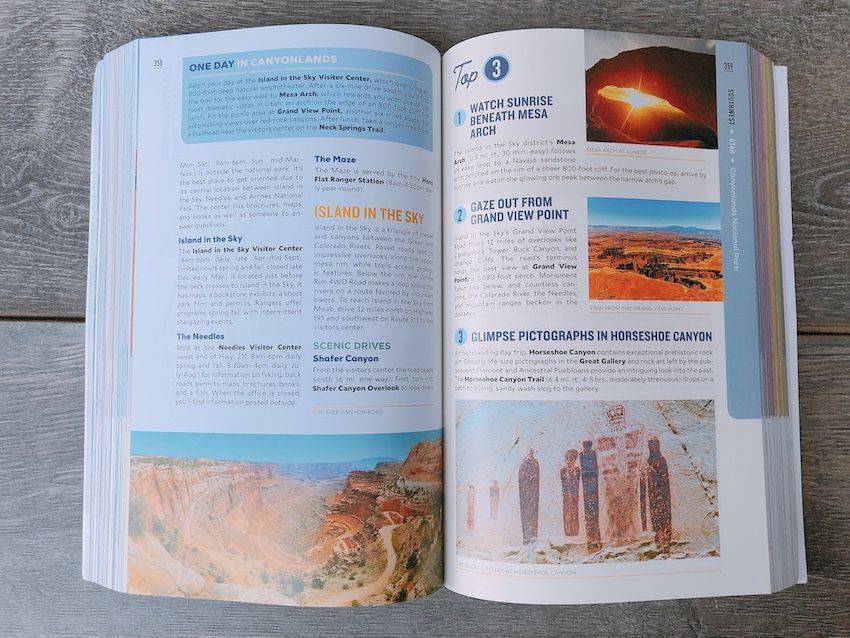 Those little local secrets are why I love the Moon Travel Guides. Each guide is written by a local expert and conveyed the best any area has to offer. It's not just research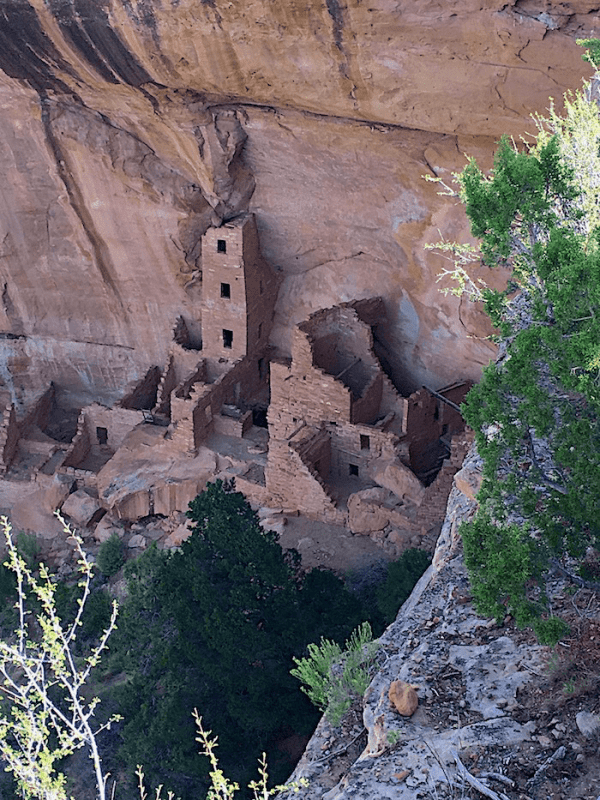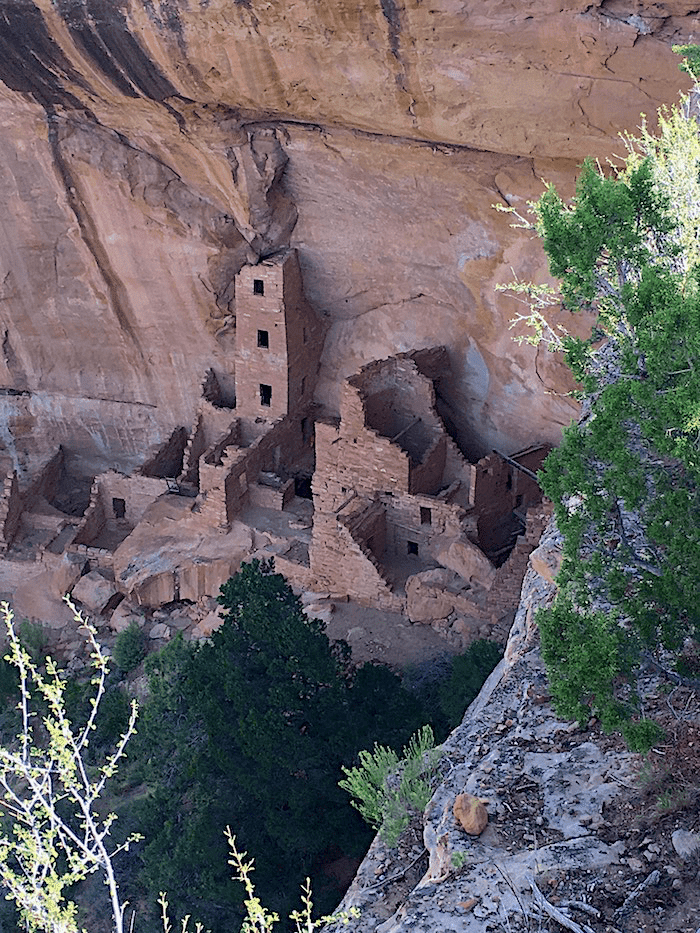 Mesa Verde to Albuquerque Road Trip
There is nothing quite as beautiful as a desert sunrise or sunset. The sky is a glow with reds, oranges, purples, and gold. This road trip is very different than the others because it is taking you through the Southwest, from southwestern Colorado to New Mexico.
Mesa Verde National Park is not a park dedicated to preserved nature, but archaeological sites dating back 5,000 years. The mesa holds over 600 cliff dwellings, petroglyphs, and relics from the past. It's fascinating to see what the Puebloans created before modern tools. Take on of the many tours offered by the park.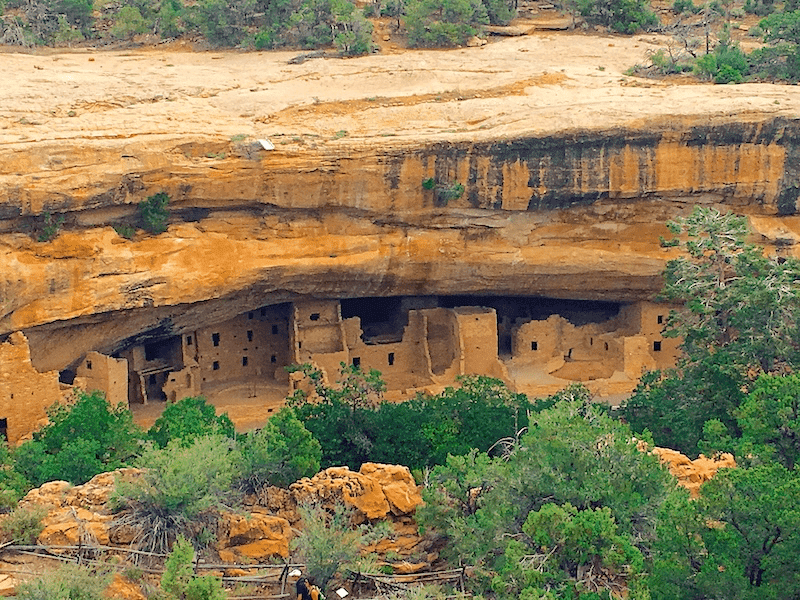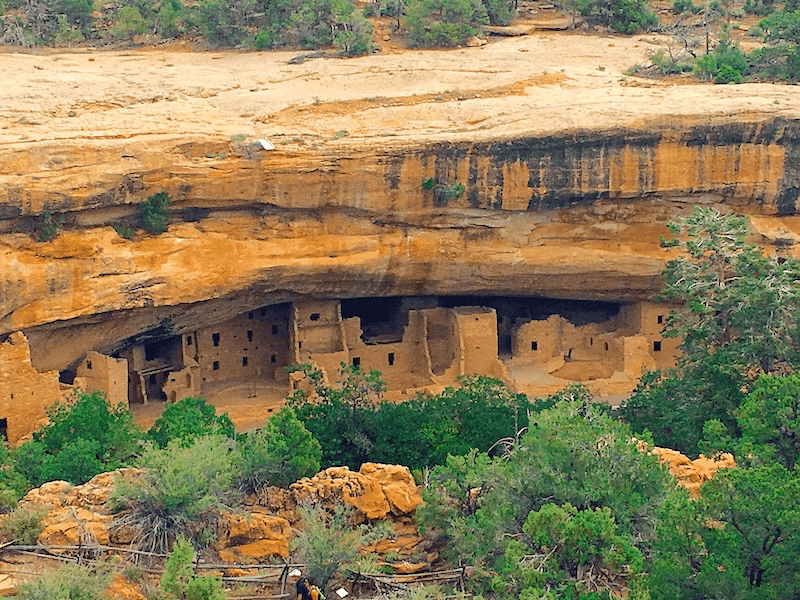 From Mesa Verde head south to Gallup which sits on the historic Route 66. The area is mostly flat with outcroppings of hills and red sandstone cliffs. For the adventurer, that area is host to 75+ miles of mountain bike trails.
The landscape changes as you head east from Gallup to Albuquerque, New Mexico. Albuquerque sits in the high desert at the edge of the Cibola National Forest. Here you'll want to explore Old Town with its historic adobe buildings and cultural sites. Time it right and you could stay for the annual hot air balloon festival.
National Parks Giveaway
To celebrate our partnership with Moon Travel Guides, we are giving away a $50 REI Gift Card and these two books: Moon USA National Parks and Black Dog and Leventhal's National Parks: A Kid's Guide to America's Parks, Monuments, and Landmarks. The contest is being held on our Instagram page. Just click the link to enter.
Tips to Planning a National Parks Road Trip
Our trip was an experience in and of itself. Am I glad I did it? Yes! Would I do it again? Not like we did. Learn from me when planning your next road trip.
Don't Try to See it All – Pick a few places and explore those throughly. Some of the best memories are the ones you don't plan for.
Don't Wing It – It's best to have a plan of where you want to go and stay. Campgrounds at the national parks do not take reservations and lodges fill up fast during the summer months. Without reservations, you may not have a place to stay or pay a premium if you find a room.
Bring a travel book or printed itinerary – cellular service can be spotty inside the parks away from the visitor center and on the road
Have Fun – It is a vacation and everyone should have fun on it. Vacations aren't all about the kids.
Before your next road trip, be sure you grab a Moon travel guide and read up on where you are going, get our printable packing list, and get ready for fun.