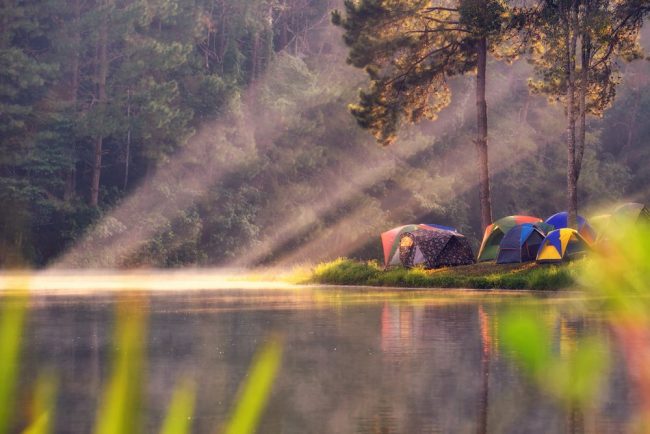 Spring = Camping Fun
Spring is finally here! That means it's time for make a plan, check the gear, and get ready for camping fun!
I don't know about you, but winter camping isn't something we (our family) does. Too cold and no amount of "the right kind of clothing" will be enough. So when the weather starts to warm, we CAN'T wait to get back out there and set up camp. Plus we are rewarded with blankets of wildflowers, budding trees, and so much more. Plus many of the animals are out now too!
Spring is a great time to go camping with the family. But just like camping during other seasons there are a few things you should remember. I've assembled a few tips to keep camping fun all spring long.
Note: This article contains affiliate links. Purchase through these links and we receive a small commission without any extra expense to you!
1. Check Your Gear
Just like giving the car a check up before a road trip, you want to check all of your camping gear before a trip. Most likely, it's been put away since last fall. So you'll want to pull it all out, ensure that all the tent stakes and poles are in good condition, batteries are charged, fuel canisters are full, camp kitchen box is restocked, etc. You'll also want to ensure that the gear wasn't taken over my little rodents, beetles, or other vermin.
There is nothing worse than getting to your site and discovering that you left all the tent poles at home or that your sleeping bag has a hole in it. So giving everything a once over and checking to ensure everything works is priceless. This is also a good opportunity to wash any dishes and all the camping cookware in the camp kitchen box. That way everything is clean and ready to go.
If anything is broken or missing, repair or replace the item before you go camping.
2. Be Ready for Unpredicatable Spring Weather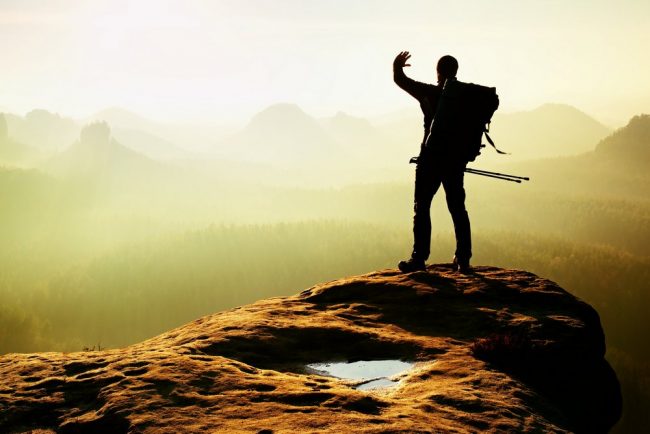 When it comes to spring weather I think Mark Twin said it best – "In the spring, I have counted 136 different kinds of weather inside of 24 hours."
Spring weather can change in an instant and be a little unpredictable. Here in Oklahoma it can be a sunny 80 degrees one day and below freezing and ice the next. The same is true in many areas. It's not uncommon for mountainous areas like Colorado and Utah to get a fair amount of snow in March and even April.
While planning your spring camping trip, check the weather often. Camping is more fun in good weather, but it's always good to be prepared. Some of the weather related things we do include:
Download a weather app and plug in the area we will be in.
Bring an emergency weather radio.
Don't pitch your tent under a tree limbs can can fall during high winds or storms.
3. It's All About the Layers with Your Clothing
Spring weather can and will flucuate. So you must be prepared and the best way to do that is to dress in layers. Just like in winter weather, you can add/remove layers to adjust your warmth and comfort level depending on the temperatures and weather conditions. Fjallraven recently sent me some of their women's clothing pieces to try.
Depending on the area you'll be camping in, you may want to start with a warm wool base layer.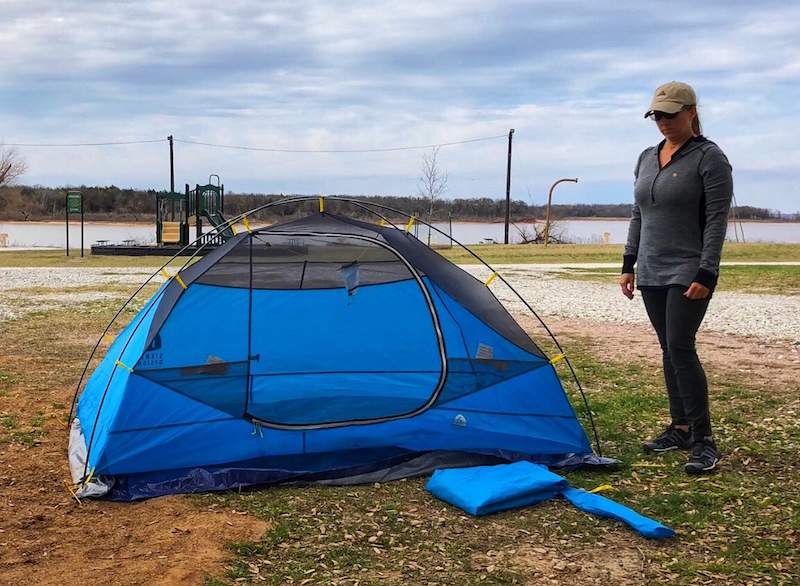 I have and really like Bergtagen Woolterry Hoodie from Fjallraven. It's a more technical base layer with three Merino wool blends. I'm really cold natured and so this cold weather hoodie is a perfect choice for me as a base layer, long sleeve shirt under a vest, or to sleep in. It's super, super soft and fitted without being too tight.
Next you'll want a mid layer. Fjallraven has a lighter weight hoodie that I really like. The High Coast Hoodie for women is ideal for spring camping. It can be layered or worn alone. It has what they call a "kangaroo pocket". The front has a pouch that zips open at both sides. You can place your hands, cell phone, or other items inside. But what is different, is the back of the pouch is made of a durable mesh and it doubles as a vent. If you get too hot on a hike, you can unzip and allow the vent to bring in cool air. I like that the fabric has some stretch, it really flattering, and extremely comfortable.
Lastly a waterproof jacket is a great idea for spring. When the wind starts to howl or the rain comes down, a waterproof jacket keeps camping fun. For colder spring weather, the Fjallraven's Bergtagen Eco-Shell Jacket is ideal. This is actually designed as a mounteering jacket (aka snow), but I find that it works really well for me in 30-45 degree weather (I haven't tried lower than that yet. But I'd imagine is will perform beautifully.) This jacket is made with partial recycled polyester that is is free of any fluorocarbons, chemicals commonly used in making a material waterproof that can be harmful. It's breathable and allows for great freedom. If you wanted something not so heavy-duty, the Keb Eco-Shell Jacket would be a good choice.
4. Keep in mind the rains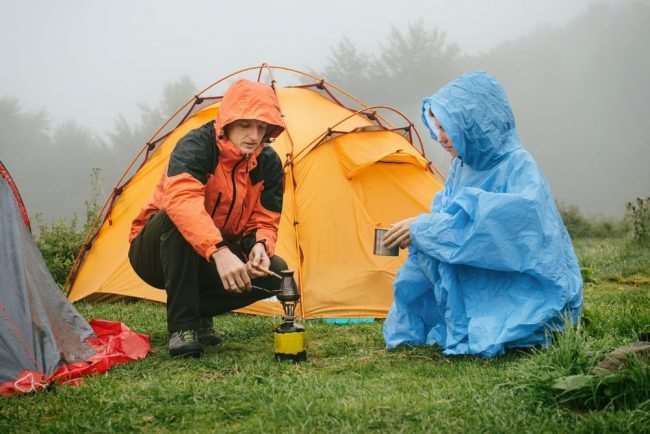 Spring showers bring beautiful May flowers as the saying goes. An ocassional spring shower don't ruin a camping trip. Ensure that you have a rainjacket like we mentioned previously, that your tent has its rainfly on, and that you can wait out a storm or shower if needed. Card games and small games in the tent are great for this reason. Worse case, an afternoon shower can be a great time for a nap.
Because you can never fully predict a rain shower or wind storm, it's always good to pack at least one meal that is no cook. It's never a good idea to cook inside your tent. Just in case you can't start a fire because of fire conditions or rain, you want to ensure that you can eat.
5. Stay Hydrated
It is always important to keep hydrated year around. Always carry a water bottle and drink often. If going to a remote area, chose a bottle with an attachable filter. If car camping, store frozen gallon water jugs in the ORCA cooler. They double as ice packs and melt slowly. You can use the water to drink as they melt. These coolers are known for being sturdy outdoors and are American made.
These are just a few tips to get you started on your road to spring camping fun. For more tips, be sure to take a look at Camping Tips for Beginners, Tips to Help you Choose the Right Camping Cookware, and Dinner Camping Meal Ideas .