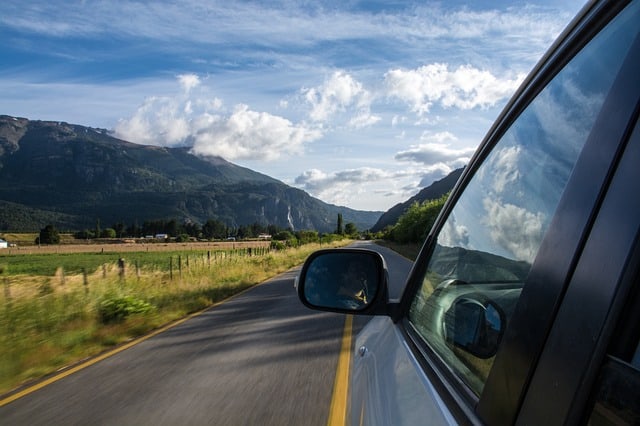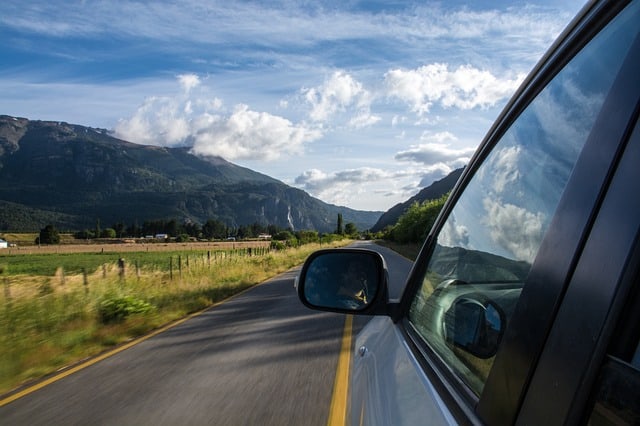 The holidays are the busiest travel time of the year. More than any other time of year, people are on the road and in the air traveling to visit loved ones and taking holiday vacations. During this time of year, a little pre-planning and preparation are key to having a fun trip and arriving at your destination in good spirits. We have a few holiday car travel tips to help you on your next family adventure.
With many road trips and long distance moves under our belt, there are a few things that we've learned along the way. Several of our mishaps have occurred because of a lack of planning. Some of our most memorable, for all the wrong reasons, are leaving the interior car light on and killing the car battery during a camping trip, finding ourselves on the sea wall (20 miles in the wrong direction) during a thunderstorm because the GPS didn't work, and going WAY over budget on food because I forgot the cooler on the kitchen counter. So, now we make sure we and our car are ready for any trip.
Ahead of the busy holiday travel season get their vehicles ready. Here are a few holiday car travel tips.
Check All the Fluids
Check the levels of all vital fluids, including motor oil, coolant, transmission fluid and windshield wiper fluid, and top-off, or change fluids, as needed. Motor oil does more than just lubricate moving parts. In colder temperatures, it keeps the engine from freezing, too.
Keep 'Kit' Together
 Be sure that you have a car emergency kit in your trunk for any unforeseeable car issues that may arise during your trip. Kits should include a flashlight, jumper cables, batteries, electrical tape, a rain poncho, a reflective safety vest and an emergency blanket. Drivers should also pack a medical kit equipped with band aids, gauze, alcohol antiseptic pads, insect bit relief and any necessary medications
Check tire air pressure, including the spare
Over- or under-inflation can weaken your tires, cause uneven tread wear and impact your gas mileage. Many drivers think the proper tire pressure can be found on the actual tire, however, that's incorrect. Refer to your vehicle owner's manual or to a decal often found in the doorjamb or glove compartment for the proper tire pressure. Check the pressure when the tire is cold/at air temperature. Do not check the pressure after an extended drive on the highway or after driving for more than five minutes.
Stay Charged
A weak battery is unreliable and may take longer to start on cold mornings. Have the battery tested before long road trips to make sure it has enough cranking power to withstand the cold. To minimize strain, start the vehicle with the heater, lights and window defrosters turned off.
Pack Smart
Clean out the car, inside and in the trunk, and get rid of anything not needed for your trip. Pack the night before you leave because it always takes longer than you think.  Stage everything you plan to take near the vehicle and load based on when you need the items. Bags/items you'll need first will be loaded last for easier access. By packing smart and loading the night before, you can leave first thing in the morning before rush hour.
Avoid the Dreaded "Are We There Yet?"
Pack a collection of toys and games to play on the trip. A plastic shoe box or canvas organizer works well to keep everything together. Classic travel games like "License Plate Bingo" or "I Spy" help pass the time. With these games, there's nothing to pack and no small pieces to lose. Books on tape or downloaded audio files help keep everyone entertained. We'll often download a combination of new and favorite books for a trip.
Plan Stops
Stop frequently at parks, rest stops, and attraction sites to get out and stretch your legs. Have a picnic for lunch outdoors if weather allows. Although stopping on the road causes longer travel times, it helps make travel more enjoyable. Everyone can move around and burn off energy before having to get back in the car. We plan stops as part of our trip. When we are on road, even though it's may be a 15 hour trip, we say, "Our next stop is only 3 hours away" 5 times. This way it doesn't seem like the trip will last FOREVER.
Don't Forget the Snacks
Pack a soft sided cooler with snacks and drinks. Keep the cooler in the front of the car where you can reach them without stopping. Good travel snacks include trail mix, dried fruits, beef jerky, nuts, and fresh fruit. Pack a water bottle for each person to stay hydrated too.
Pack clean-up supplies like wet wipes, hand sanitizer, paper towels,or napkins to clean up after eating. A trash bag is also a good idea to limit clutter and helps keep the car mess free.
These holiday car travel tips will help you enjoy holiday travel with your family.
SaveSave
SaveSave