The Christmas countdown has begun! Mompreneur Stacy Seltzer shares her kids Advent calendar that is more about spending time as a family than "stuff". Take a look at how she created this non candy Advent calendar to highlight what the season is REALLY all about – Family! Then be sure to enter our giveaway to win one of your own.
When I think of Christmas, I am immediately transported to the memories of my childhood. We had so many family traditions we honored every year. It made the holiday about so much more than just one day. It was about the time we spent together, and the magic the entire season could bring.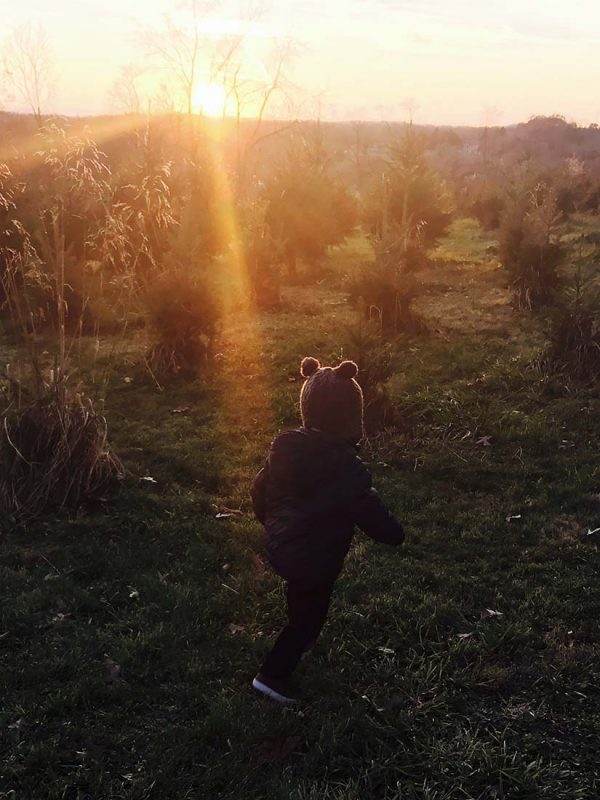 My family would cut down a live tree the first weekend in December. We would get donuts and drive around looking at Christmas lights. We gathered to watch Christmas specials on every channel available. The lists of activities were always simple, but had the most enchanting qualities that made that time of year like no other.
There were no distractions like Tablets or IPads with limitless TV, movies & games, and the only phone was connected to the wall and shared by everyone. A Christmas card was the social media update in those days, and you taped every single one proudly to your wall. And instead of constantly updating the world on what you were doing, you lived in the moment ACTUALLY doing it!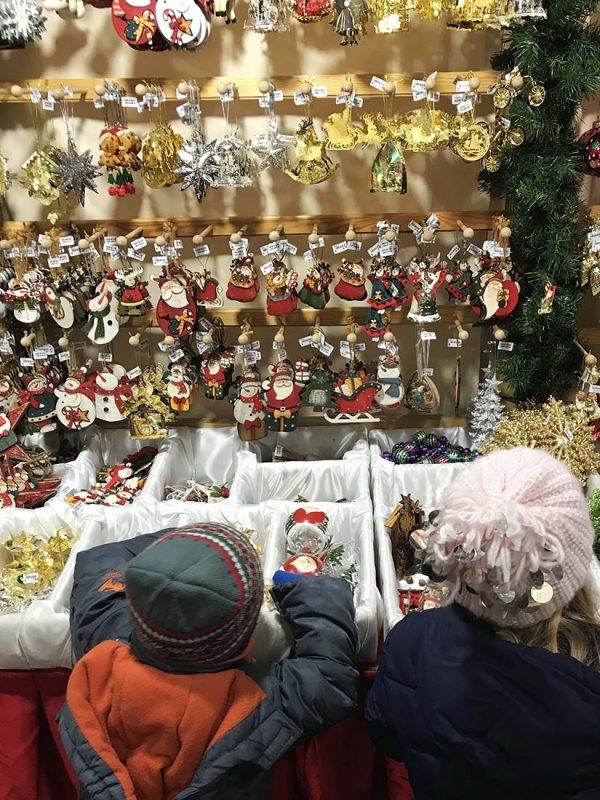 Starting a Family Christmas Tradition
So when I finally became a parent and had a family of my own, I longed to give my children the same experiences. Yet with my extended family being 5 hours away, I recognized it would never be exactly the same. So I yearned to find a way to do something equally as special.
Then in November of 2015 I found myself 9 months pregnant with an 18 month old in a new home, and little energy to really make Christmas special. I struggled with the guilt and wracked my brain for a solution. After Thanksgiving while unpacking boxes and putting up the little decorations I could find, I stumbled upon our Christmas Countdown Clock and the answer suddenly hit me.
I thought, what if each day leading to Christmas, we did one simple activity together?" – nothing big or extravagant, but just one thing that would stop the chaos around us and bring us together as a family. My brain spun with ideas of the many things we can do in the comforts of our home that would make the memories I craved.
And with that life-changing thought, Christmas Adventure was born.

Unique Advent Calendar
For those who haven't heard of it, Christmas Adventure is an activity-based countdown calendar that gives daily holiday themed "adventures" each day leading to Christmas. It is an advent calendar but with a twist. Instead of candies, toys or messages, it gives you little-to-no cost activities every day in December till the much anticipated Christmas morning.

The kit includes a burlap 25 pouch calendar with up to 65 different "adventures" to choose from. Some activities are as simple as reading a book together by the Christmas tree or playing a board game as a family. Yet, some take it a step farther like buying a new ornament for the Christmas tree or baking cookies for Santa. You can also find the true spirit of Christmas and show your children what it means to give back by volunteering at a soup kitchen, or delivering treats to your local firefighters.
My children ask about the calendar starting in July. It has become their favorite holiday tradition. They love writing letters to Santa, making homemade cards for family, and cutting down a live tree just like we did when I was young.
No matter what it is we do, every activity is centered around the most significant aspect of the holiday season – FAMILY.
The calendar can even be customized to your family's needs & schedules. If you are planner, you can strategize each day with the included December 2019 calendar. Or if you are a true "adventurer", you can shuffle & randomly select the activities to make each morning a complete surprise.
To help with planned events there are also "Add Your Own Adventure" cards, so you can include the tickets you have to see the Grinch on Broadway or the weekend trip to visit family. Or you can even use these blank cards to mix things up, and put them in the calendar blank – making those days completely open to whatever you & your family think is best.

The most important part of this calendar is to not stress. You can do an activity a day or 10 activities in one day – it is literally your family's adventure!
These activities are not meant to add one more thing to your plate this holiday season. It is meant to the take the pressure off. One of the biggest complaints I hear from other moms is that they want more family time, and without a doubt, Christmas Adventure will give that to you.
This calendar is about so much more than just a countdown – it's about a change of pace. A way to return to life before screens & technology took over, and bring us back to our families.
Order your calendar today at www.christmasadventurecalendar.com or on our Facebook page – your family holiday adventure awaits!
Enter to Win Your Own Christmas Adventure Calendar
Enter to win one (1) Christmas Adventure Calendar.
Open to US residents 18 years and older.
No purchase necessary
Enter daily – through October 30, 2019 midnight CST
a Rafflecopter giveaway