Friends and loved ones who live far from home—such as college students or those serving in the military—always enjoy receiving "care packages" that often include "tastes" of home, homemade gifts, or other prepared foods. Homemade gifts are a great way to personalize things and save money. I've put together a great list of homemade gifts to send in the mail, plus tips for mailing.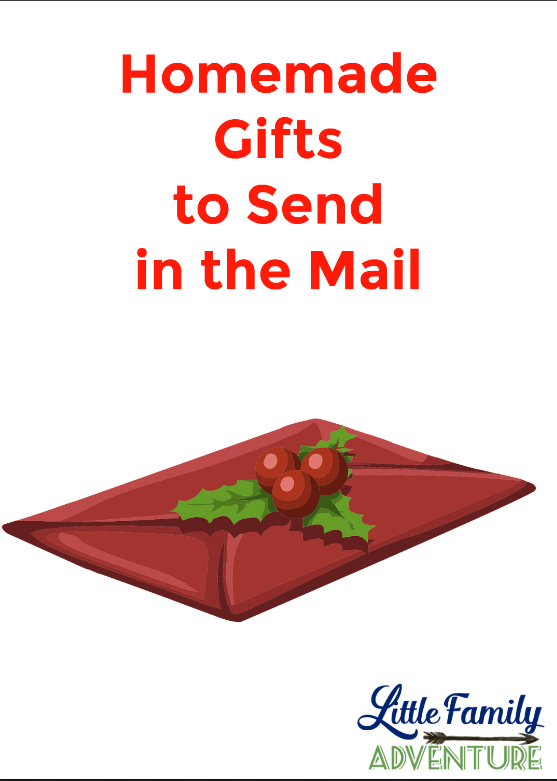 Whether you are sending a package for the holidays, commemorating a special occasion or just showing that you care, sending a homemade gift is a great way to show you care.
These gift ideas are great to send in the mail. From food items that ship well, to personalized gifts, and other treats there is a great selection to choose from. Before you peruse all these ideas, let me start with my tips for mailing packages because when you create gifts with love, you want them to arrive safely to your loved ones.
Tips for Shipping Homemade Gifts
Pack it Safely
When mailing homemade baked goods, make sure each piece is individually wrapped and then packed into an unbreakable container. Place the gifts in a sturdy box and cushion with packing peanuts or foam. Seal it securely with packing tape. Here are few creative packaging ideas for baked goods.
Always use a sturdy box to ship gifts. Use packing peanuts, bubble wrap, etc. to securely wrap your items. You want everything to fit snugly in the box and have little to no wiggle room.
Keep It Cool
Perishable foods should be kept at or below 40 degrees Fahrenheit—or better yet, frozen—during shipping. This includes meats, cheeses, fish,anything with dairy, etc. Note: All homemade food gifts listed above do not need to be kept below refrigerated. But it is best to ship them frozen.
Perishable foods will stay at a safe temperature longest if frozen solid first. When it is frozen, pack your food gift with a cold source such as frozen gel packs or purchased dry ice. When using dry ice:
Don't touch the dry ice with bare hands.

Don't let it come in direct contact with food.

Write "Contains Dry Ice" on the outside of the box to warn the recipient.
Pack your frozen food and cold source in a sturdy box, such as heavy foam or corrugated cardboard. Fill up any empty space with crushed paper or foam "popcorn". Air space in the box will cause the food and cold source to thaw faster.
Send Non-Perishable Foods
Non-refrigerated foods stay fresher longer and are safe at room temperature, so they make great homemade food gifts and lower the risk of causing food poisoning. Any of the food gifts listed above fall into this category.
This is especially important if you are shipping overseas.
Fast Delivery
If it is a perishable item, it should be delivered as quickly as possible, ideally overnight, but 2 day Priority will also do. Be sure to ship packages at the beginning of the week to prevent your gift from sitting in the post office over the weekend.
Make sure perishable items and the outer packaging are labeled "Keep Refrigerated" and "Perishable" to alert the recipient.
Shipping Overseas
Don't send perishable foods, including meat, poultry, fish, soft cheeses, dairy, or any other foods that cannot safely be left at room temperature for more than two hours. This includes cookies and cakes with a cream or custard filling.
Use a USPS Priority APO/FPO/DPO boxes to ship items overseas. The United States Postal Service is the only mail service allowed to send packages to stationed troops. International rates do not apply to military mail delivery.
Remember that shipping overseas can take up to 2 weeks. So plan accordingly. All packages for Christmas should be mailed by December 7th to ensure on time delivery.
What are you planning on making this holiday season? Which of these ideas did you like best?
Food Gift Ideas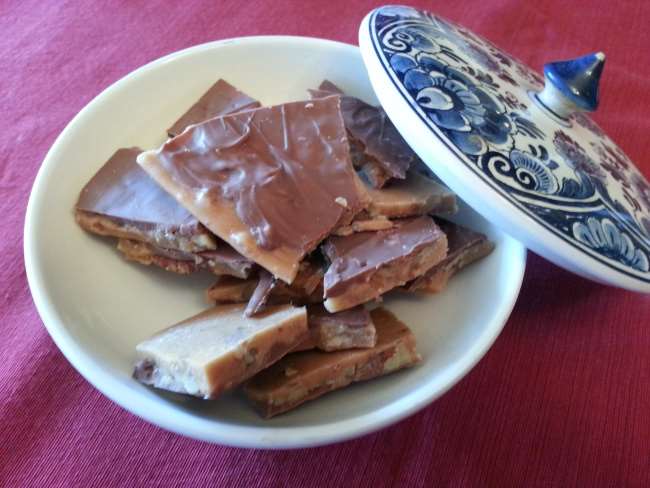 English Toffee from Little Family Adventure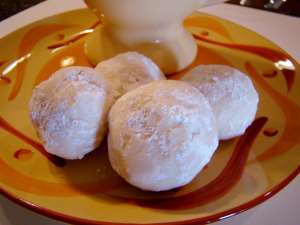 Lemon Snow Drop Cookies from Little Family Adventure
Double Chocolate Monster Cookies from Cooking on a Budget
Zucchini Bread from It's Your Life
Sourdough Pesto Crackers from Real Food Real Deals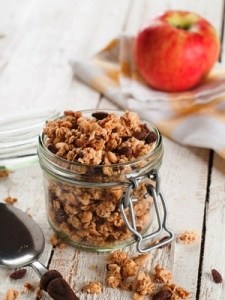 As You Like It Granola from Calm Healthy Sexy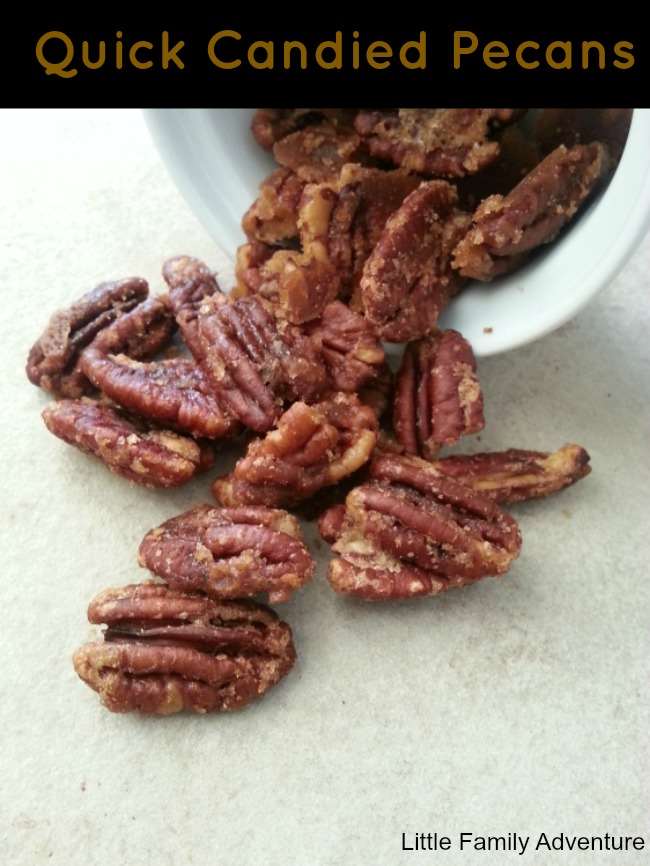 Quick Candied Pecans from Little Family Adventure
Chipotle Lime Roasted Chickpeas from Real Food Real Deals
Candied Caramel Glazed Macadamia Nuts from Delicious Obsessions
Nutty Homemade Granola from Lavende and Lemonade
Strawberry Fruit Roll Ups from Life Currents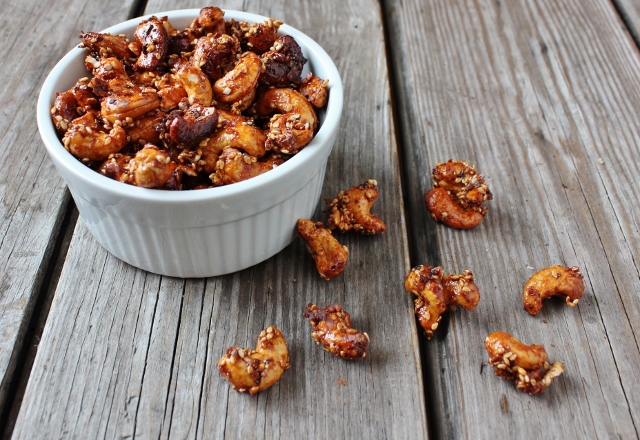 Sweet Ginger Sriracha Roasted Cashews from In Johnna's Kitchen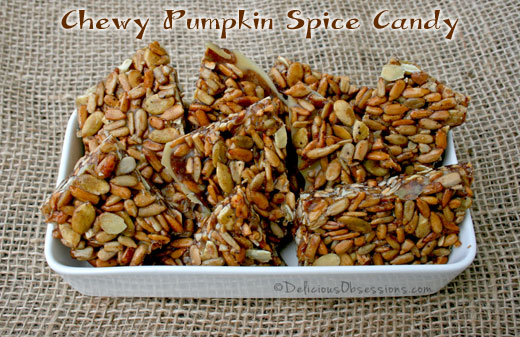 Chewy Pumpkin Spice Candy from Delicious Obsessions
Aztec Hot Cocoa from Life Currents
Package the dry ingredients in a festive container or bag for a unique and personalized gift.
Vitamin C Herbal Tea from Recipes to Nourish
Strawberry Jam with Thai Herbs from Little Family Adventure
Great Northern Barbecue Sauce from Cooking on a Budget
Bailey's Irish Cream Hot Fudge from Cooke Named Desire
Spa Gifts
Organic Lotion Bars with Shea Butter from Little Family Adventure
Herbal Baths from Mama Rosemary
DIY Bath Bombs from Mama Rosemary's
These Homemade Gifts to Send in the Mail are sure to brighten someone's day. After all the thought and care you put into making these gifts, you want to be sure they arrive on time and in one piece. Here are a few things to remember when mailing perishable, non-perishable, and other gifts.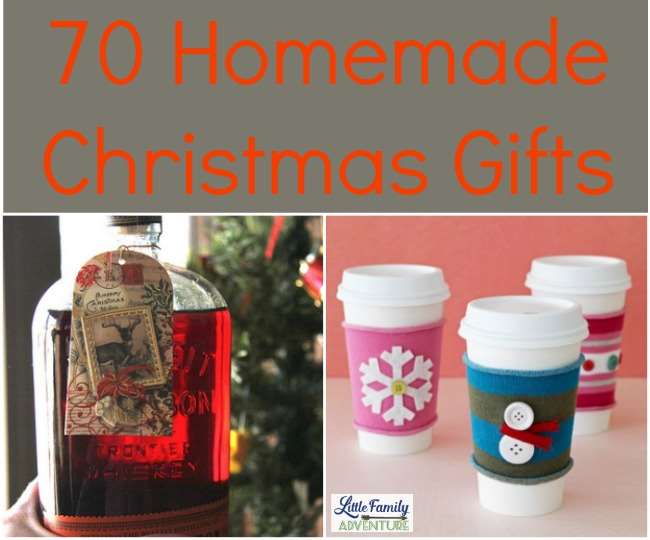 For more gift ideas, please check out these 70 Homemade Holiday Gifts