Travel food is my FAVORITE topic because we ALL have to eat. Right? I recently partnered with Visit Enid and visited these three local favorite restaurants in Enid OK during the trip. The city of Enid OK is only 90 minutes from Oklahoma City, where I live, so it's a fun day trip for us. Travel doesn't mean you have to go far from home. Exploring your own backyard or in this case close to home can be a lot of fun and tasty too!
This article contains affiliate links. Purchase through our affiliate links and we receive a small commission without any extra expense to you.
Local Favorite Places to Eat in Enid OK
There are quite a few restaurants in Enid OK that you can try. These three are all local favorites that many swear by. During our recent Oklahoma Weekend Getaway, we explored these things to do in Enid OK. We spotted at several museums and were asked where we'd be eating. No matter which one I named, everyone had a favorite food recommendation. On your next trip to Enid, see for yourself why locals love these places and recommend them again and again.
Café Garcia
Mexican food doesn't get any more authentic than this. Having grown up in Southern California, I grew up on carne asada, citrus marinated flank steak, and haven't found a place outside California that gets it right until Café Garcia. Their carne asada is spot on and is just as good as the one I make at home. Here's my carne asada recipe. At the restaurant, it is served in everything from tacos to California burritos which includes fresh guacamole and french fries.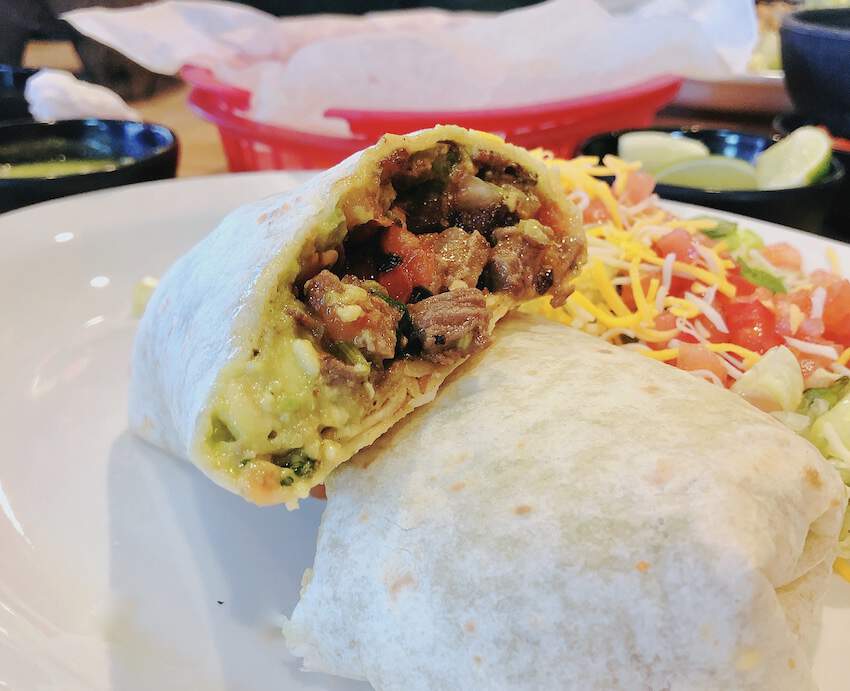 Café Garcia also serves up an array of classics including tacos, tamales, enchiladas, and fajitas. But if you are in the mood for something different, try one of their specialities. The Molcajete (pronounced mole-kah-yeah-tea) is a new addition to the menu and is one we'd make the 90 minute drive for and then go back. It's shrimp, chicken, beef, and cheese cooked in a special sauce, then served in a lava bowl.

It's different but REALLY REALLY good. Served with freshly made tortillas, the portion is enough for two. Diners also enjoy their salsa bar with an assortment of freshly made salsas and toppings (cilantro, onions, etc).
Café Garcia is very near the Central National Bank Center (previously known as the Enid Event Center). It's a very short walk from the center. So if you are planning to see any of the shows, games, or events inside the Central National Bank Center, this is a great option. They don't have a website, but you can find more pictures and reviews on TripAdvisor.
Katy's Pantry
When you want scratch made comfort food and freshly baked bread, this is the place. Katy's Pantry is serving up food just like grandma used to make. They've been doing it since 1978 too so you know it's good. Katy's Pantry is a local favorite for breakfast, lunch, and dinner.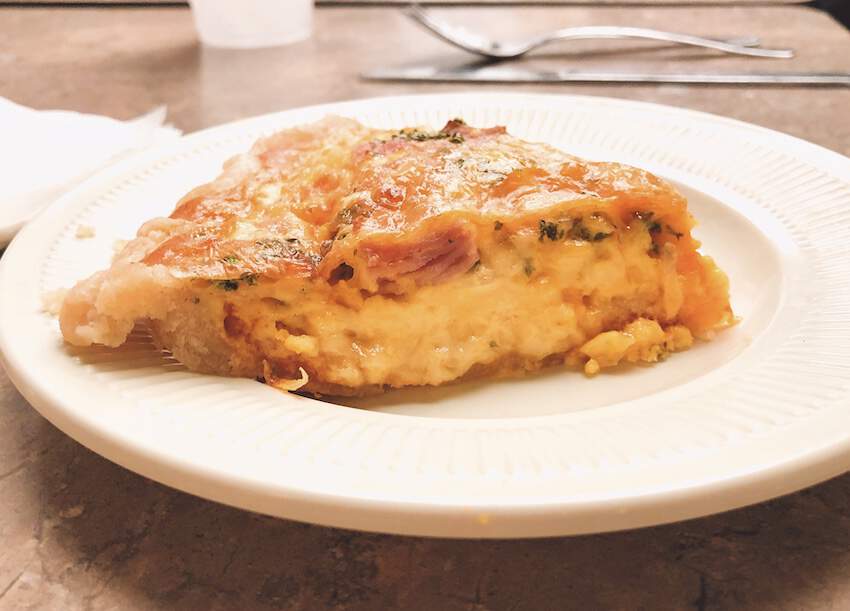 Start off your morning and enjoy fresh cinnamon rolls, danish, muffins, or quiche. For lunch and dinner, opt for made to order sandwiches, casseroles, soups, or salads. Just make room for dessert, maybe a slice of pie, cheesecake, or a cookie.
One thing you have to try is their "pantry bread", a slightly sweet white bread. Whether with a smear of salted butter or as a sandwich, this pantry bread is a MUST! We liked it so much we brought a loaf home with is. The picture below is a BLT (Bacon lettuce and Tomato) sandwich on pantry bread. Look at ALL that bacon! Bread is sliced thick and is ever so good.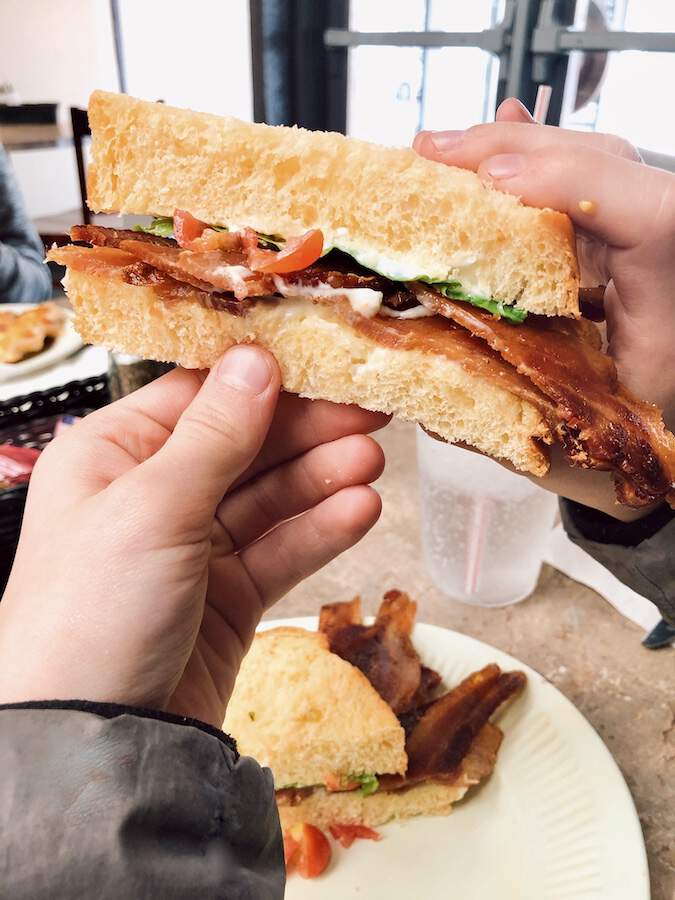 Today, you'll find Katy's Pantry in the Heritage Hills Shopping Center on the NW side of town. The restaurant has a country feel and is very family friendly. It's in a complex with local shops too which is a plus if you want to do a little shopping. You can dine in or take your meal to go! On the to-go menu, find whole pies, cakes, and family sized trays of casseroles or pasta. Find the full menu here.
Napoli's Italian Restaurant
Napoli's is Enid's go-to place for fresh Italian food and pizza. It's a second generation family owned/run restaurant. Napoli's is another of the restaurants in Enid OK within walking distance of the Central National Bank Center (also called Enid Event Center). The menu here is extensive with in-house scratch made pasta, steak, seafood, and New York style pizza.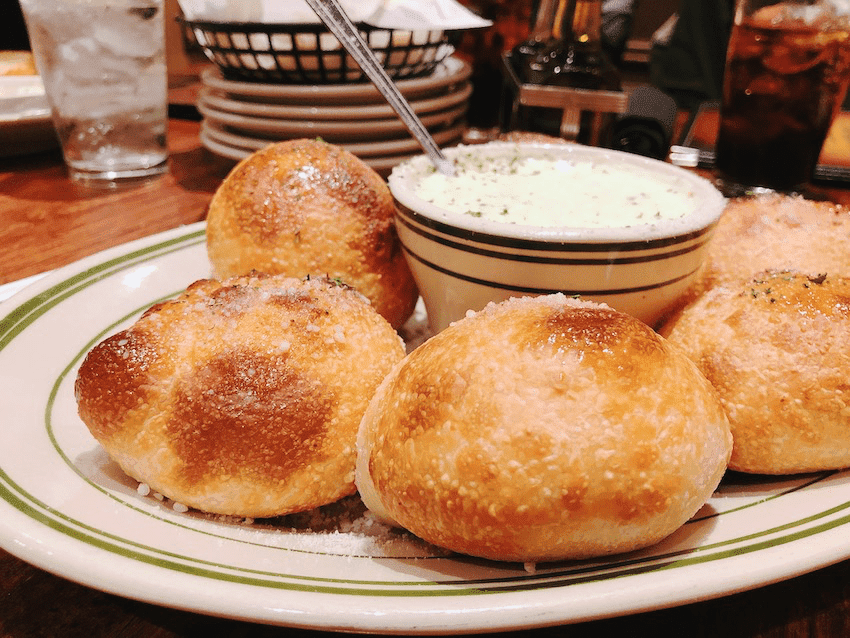 My friend Traci loves this place and highly recommended the garlic rolls with Alla Panna sauce. We opted for these and the cheese stuffed version. Both versions of these garlic rolls are REALLY good for an appetizer. The spinach artichoke dip served with sliced bread is a great option too.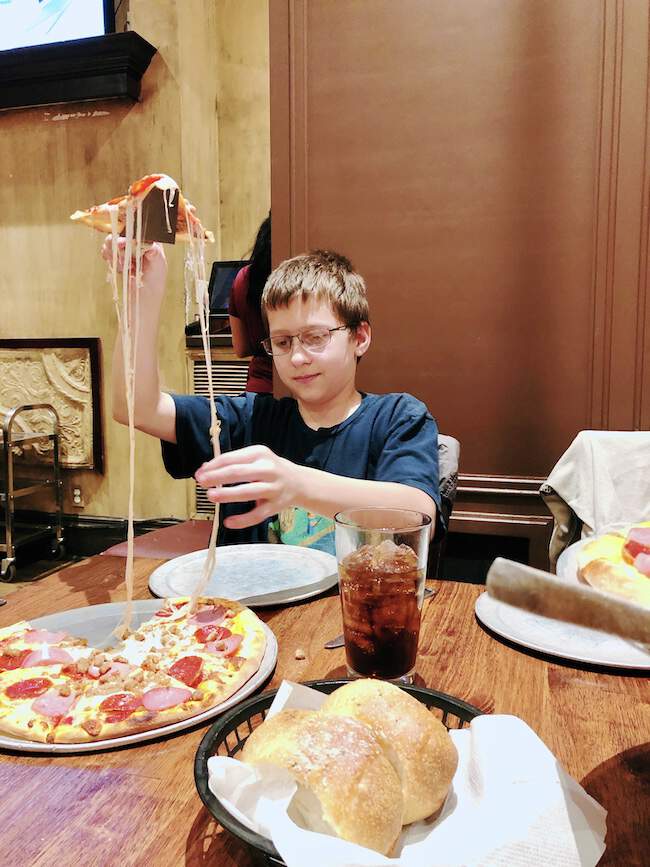 Napoli's is open for lunch and dinner. Try one of their speciality pizza combinations or pick and choose your favorite toppings. Either way, it's cheesy goodness. When we went we had the Meat Lovers and Supreme pizzas. For pasta, try what we had, the Veal Siciliano and baked Stuffed Shells. Both sauces were full of flavor and pasta is cooked perfectly. Portions are sized on the large side. Find the full menu here.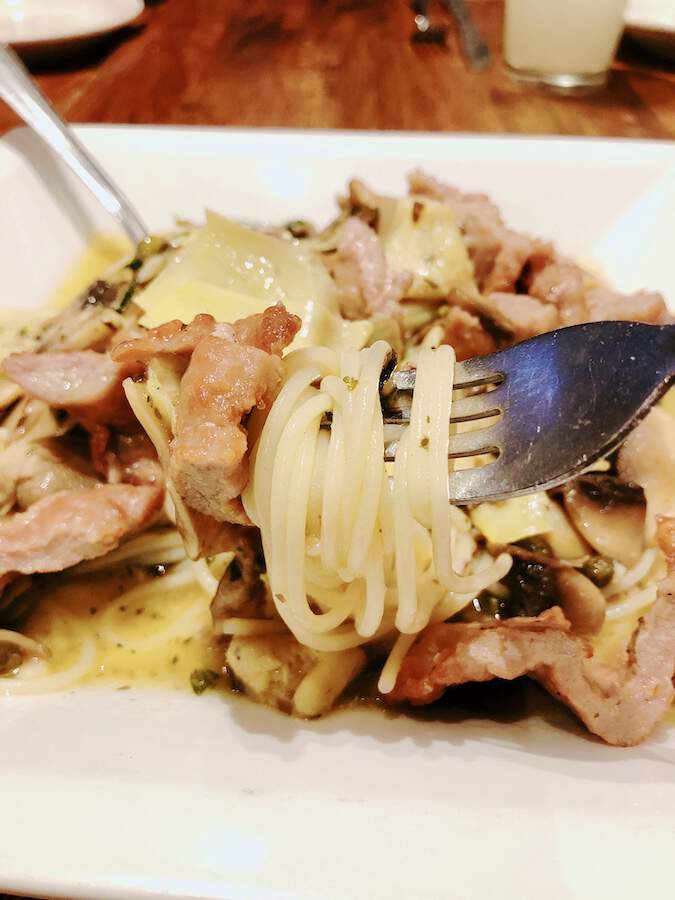 These are a few local restaurants in Enid OK for you to try on your next trip to the area. Locals love them and it's easy to see why they have been in business all these years. Stop in and test them out for yourself. Are there other places to eat in Enid we should try and write about? Let us know in the comments below.
Disclaimer: In partnership with VisitEnid, we visited these restaurants and were provided complimentary meals during our visit. These are our honest opinions We wouldn't share otherwise.