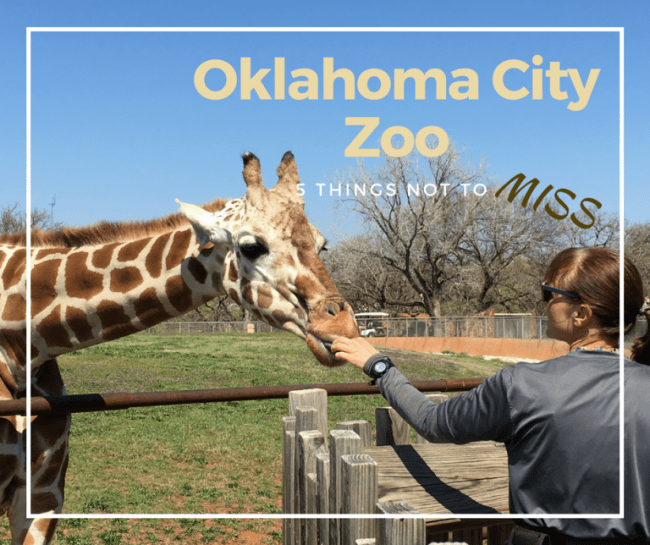 Ready for a Wild Encounter at the Oklahoma City Zoo?
From seeing Asian Elephants to feeding Stingrays, you'll love everything there is to see and do at the Oklahoma City Zoo and Botanical Garden. There is always something new to see. We have been ZooFriends (annual) members for years and love visiting when the sun is out and the air is warm. There have been a few new additions this year like the return of the Wallabies, Wild Encounters, a new female orangutan, and a few babies.
On your next trip, plan to spend the whole day exploring the zoos exhibits, rides, grab lunch, and more. Here the 5 things you won't want to miss at the Oklahoma City Zoo.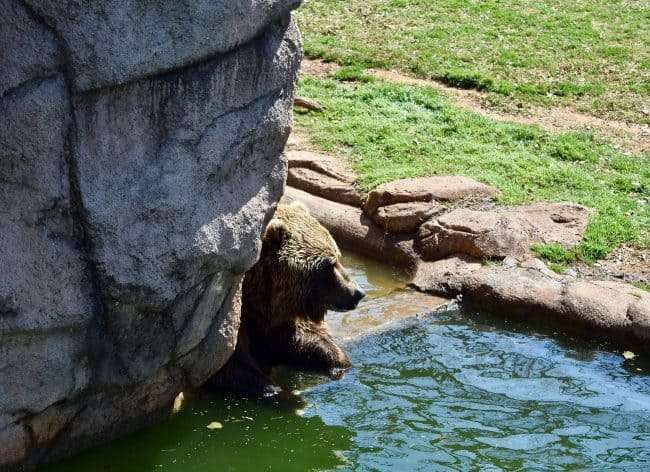 1 Oklahoma Trails
Discover the native animals that call Oklahoma home. From American Bald Eagles and Bison to Grizzly Bears and Wolves, this large 8 acre exhibit showcases more than 100 different species. Explore the aquatic life, bats that fly at night, and bears that are always a crowd favorite.
For many of the exhibits, keeper chats are scheduled throughout the week. See the daily schedule for times. Chats allow guests to ask questions and learn more about the animals the zoo cares for and how conservation efforts are helping them in the wild.

2 Stingray Bay
This 16,000 gallon saltwater pool offers guests the opportunity to see and touch real stingrays. Cownose stingrays and white-spotted bamboo sharks swim around the pool providing the opportunity to touch and feed them. Admission to Stingray Bay and feedings are extra, but well worth the $3 fee for each. The experience is a little like having a vacuum cleaner take food from your hand. But don't take my word for it. Try it for yourself.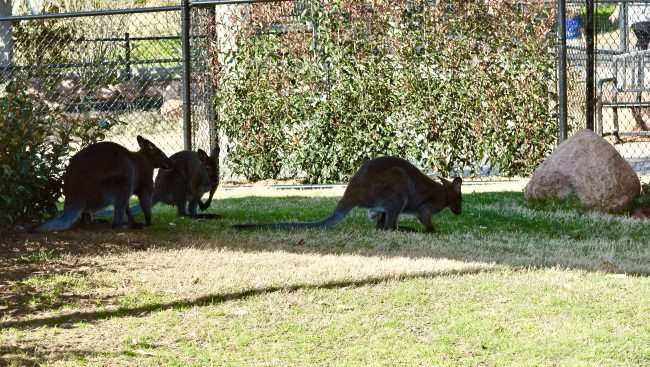 3 Wallaby Walkabout
A little something from Down Under has arrived  in Oklahoma. Australian Wallabies are in a new exhibit inside the Children's Zoo. Guests can walk through this exhibit to watch the little Wallabies hopping along. Animal care staff is available to answer questions and teach guests about these new residents.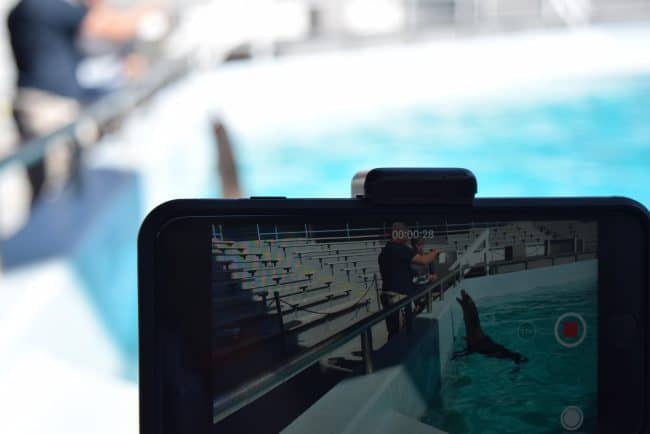 4. Wild Encounters
New to the Oklahoma City Zoo, guests can now go behind the scenes to visit with one of their favorite animals: sea lions, Grizzly Bears, flamingos, rhinos, elephants, or Galapagos Tortoises. You will never get the chance to up close and personal like this anywhere else. Daily tours are are limited to 10 people and take guests on a private tour of the animal's housing area, talk about their care, conservation efforts and more. Additional fee applies $35-$50 per person plus admission.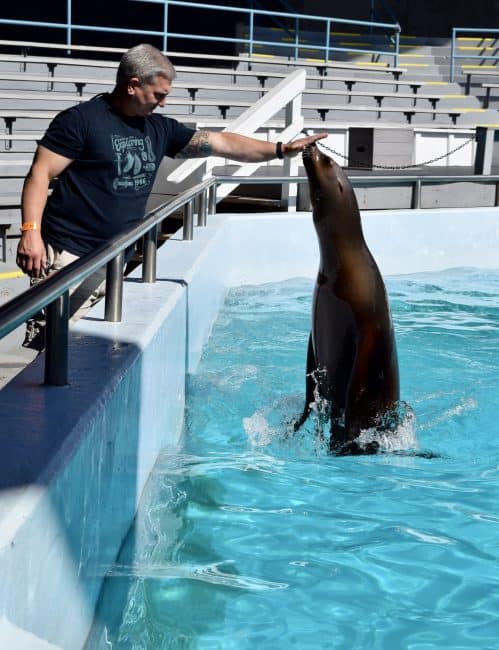 This is Addie the Sea Lion. Our family took the Sea Lion Wild Encounter to learn more about  California Sea Lion and get out hands on fish bait. The kids loved it and can't wait to go back,  next time with the BEARS!!

5. Giraffe Feeding
The Oklahoma City Zoo is one of the few places you can feed a giraffe. Guests can stand on a platform above the Giraffe exhibit and feed these mighty giants for a small fee. Romaine lettuce leaves bring hungry giraffes in and guests are amazed watching the long grey tongue reaching out and grabbing the lettuce out of hand. Be sure to look for the giraffe calf that was born December 2016.
These are just a few of the great things to see at the OKC Zoo. Watch for new exhibits opening like the Sanctuary Asia coming Summer 2018 and special events. Visit http://okczoo.com for more information.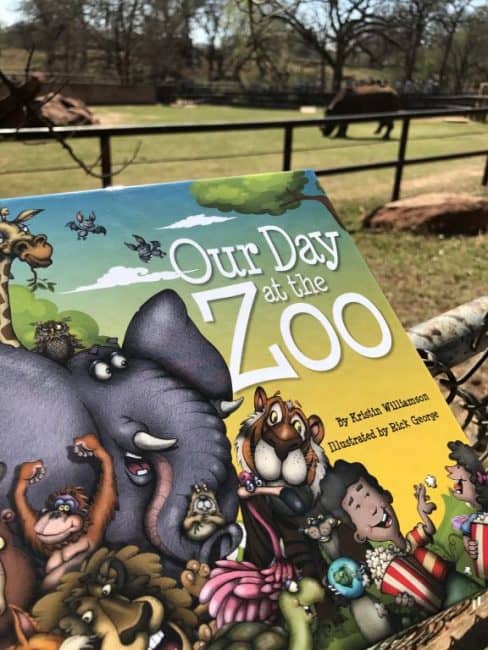 Oklahoma City Zoo Information
Address: 2101 NE 50th Street, Oklahoma City
Hours: Open Daily 9am to 5pm
General Admission: Adults $8, Seniors and Children $5
Zoo it All Admission: Adult $25, Seniors and Children $20, Military Adult/Child $21/$17.50
Includes admission, all rides and attractions, all feedings and shows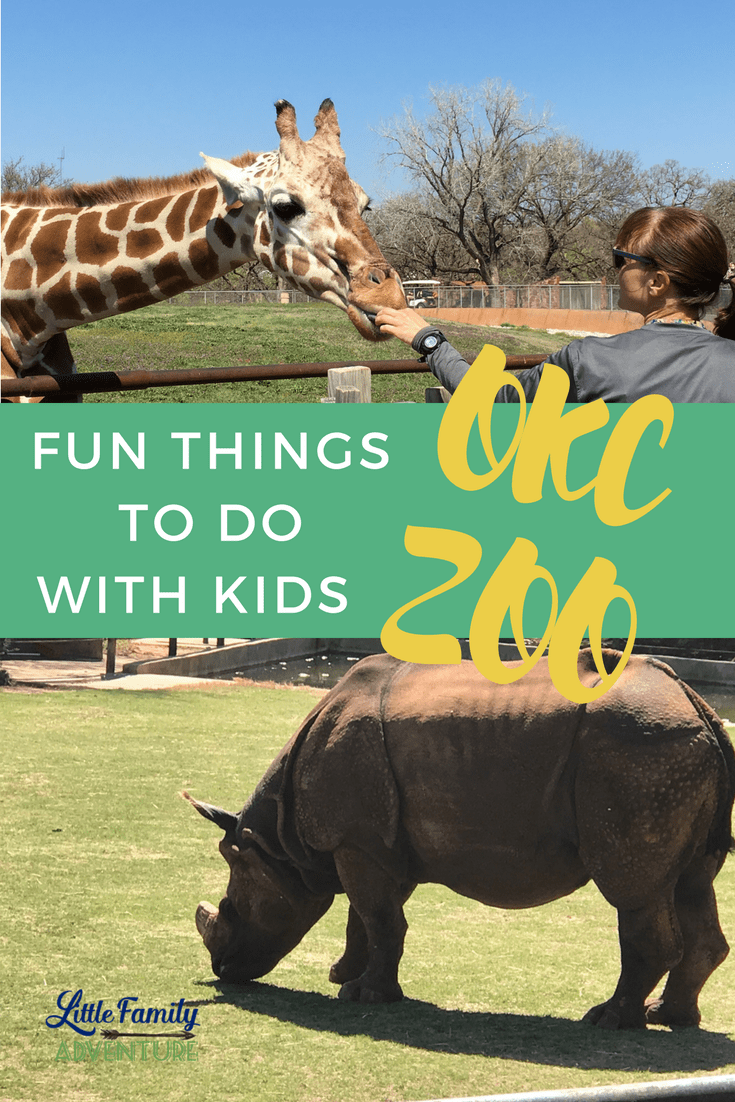 I received complimentary Zoo it All admission and Wild Encounter experience to the Oklahoma City Zoo and Botanical Garden. All opinions expressed are my own.