Looking ahead, what will future family vacations look like? Will it be safe to travel again? For families wanting to travel and get outdoors without the hassle of campground or hotel reservations, overland camping may be the perfect answer. This mode of overland travel makes it easy to be socially-distant as it is a cross between off-roading and car camping. Drivers use their trucks or SUVs affixed with a rooftop tent as a home base. It gives you the freedom to go wherever and stop whenever to like. It is a fun and affordable way to enjoy the great outdoors and safely travel again.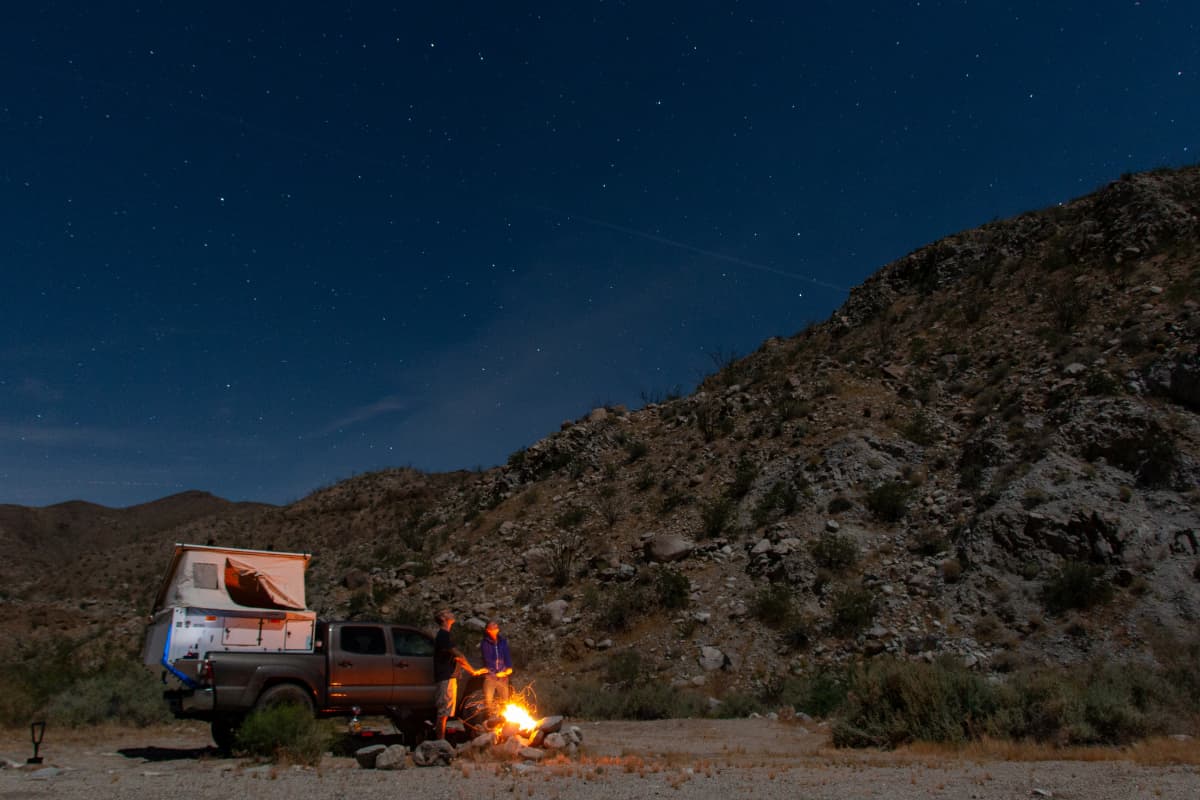 I talked to Greg Kopf, Brand Ambassador at CARiD.com about this travel trend growing in popularity with families. Greg is a car expert and outdoor enthusiast who enjoys traveling with his family. He shared with me some tips for anyone considering this type of family travel and how to get started.
What is Overland Camping or Overlanding?
The term "overlanding" can be traced back to Australia during the early 1900s when ranchers would move cattle over huge spans of land creating new pathways to new parts of the outback. Today's version of overlanding is a lot different from the original intent and is best described as a self-reliant overland travel to remote destinations where the journey is the principal goal.
What Do You Need to Get Started?
Unlike other off-road trends like mudding and rock crawling, overland travel is all about the journey, being immersed in the outdoors, and enjoying the ride! And, while not as intense as traditional off-roading, you'll still need a vehicle capable of performing well on and off-road and which has enough space for all your gear.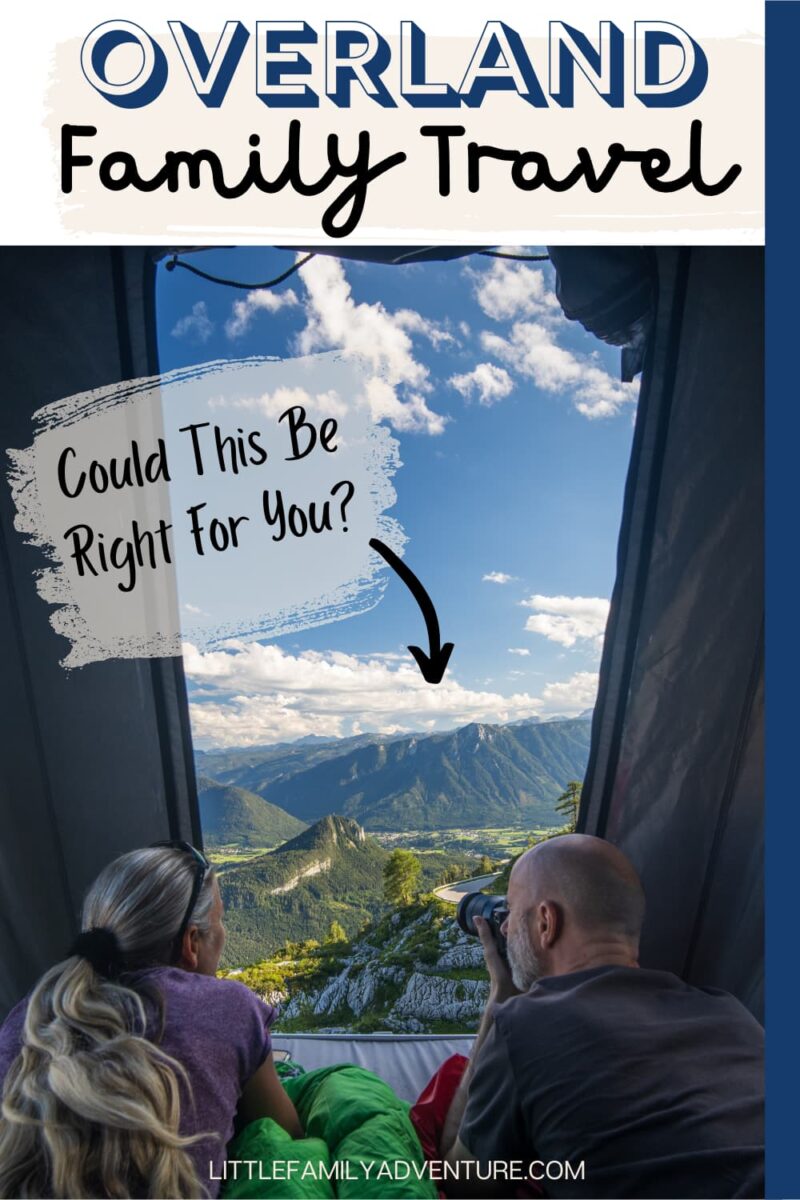 Know your ride
Your vehicle is the most important element of any overlanding trip and should be considered before planning an excursion. The best vehicle you could possibly use is one equipped with 4×4, is narrow and has a short wheel base. This ensures it'll be small enough to fit down narrow trails but also nimble enough to navigate tight turns in wooded and rocky areas. Some popular overlanding cars on the market now include: Toyota Tacoma/4Runner, Jeep Wrangler, Jeep Gladiator, Ford Ranger, Chevy Colorado and Nissan Frontier.
Any car or truck you plan to take overlanding needs to be in good working order! Regardless of when it was last inspected, give your vehicle a good maintenance check before you travel to avoid an unexpected breakdown. This means checking tire pressure (including your spare, should you need to put it to use!), headlights, fluid levels and battery before setting out.
Know your destination
Almost as important as checking on your vehicle is researching your destination and route. Before setting out you'll need to understand the terrain, estimate the trip length and familiarize yourself with the area. Local park and recreation sites are great resources — it never hurts to call ahead and ask if overlanding is permitted and whether there are any special regulations you need to be aware of.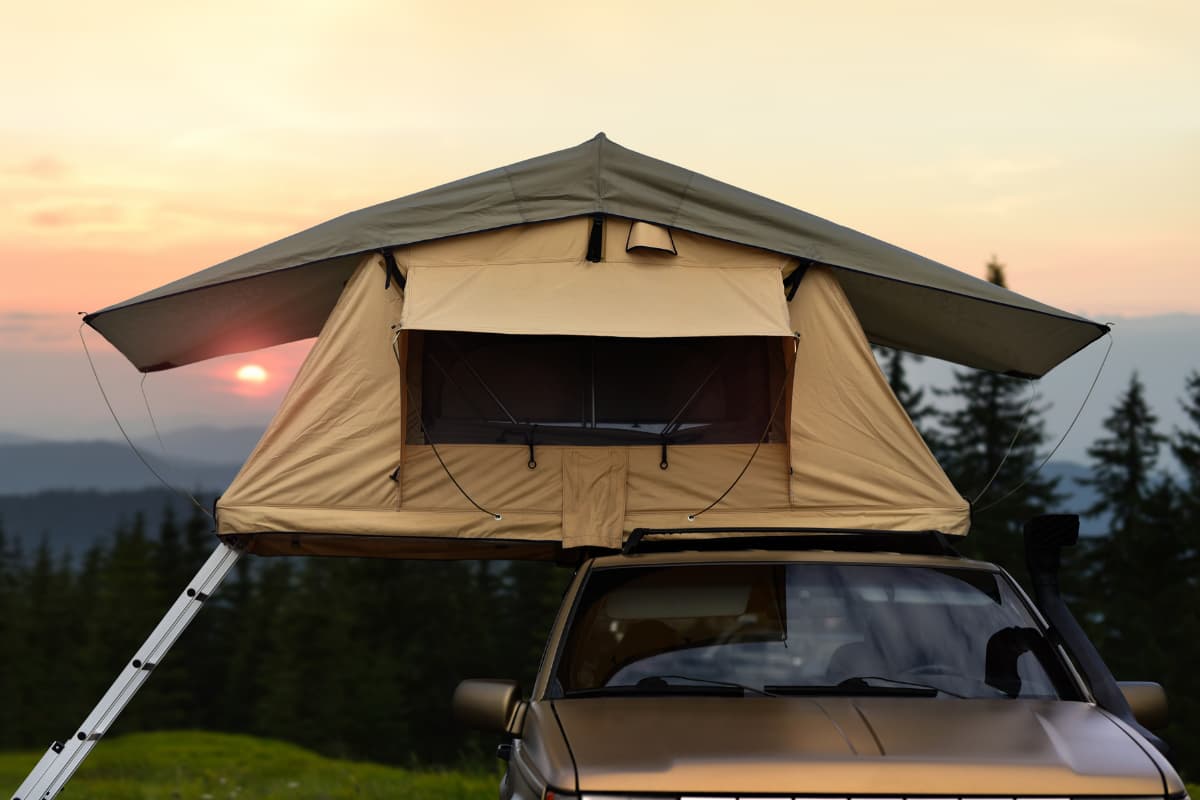 Essential Vehicle & Camping Gear
Unlike off-road vehicles designed for one specific purpose, your overlanding rig needs to take you to the trail, through the trail, and get you back home on the highway — this requires special gear!
Vehicle armor and protection are essential. At minimum, consider upgrading your bumpers and adding thick steel skid plates to keep the body and drivetrain protected. You might also find that your factory headlights aren't sufficient for overlanding in dark, wooded areas. There are many off-roading light options available that are easy to install and un-install after your trip!
Consider bringing a few hand tools and spare parts. Overlanding can be hard on vehicle systems so you should be prepared to make minor repairs, if you're headed somewhere more remote. Don't forget to pack a few emergency supplies in case of a breakdown. The hope is you won't need to put them to use but your kit should include flares, flashlights, blankets and extra water/non-perishable snacks.

A dedicated GPS is also good to have, particularly if you're going to a new area and don't want to rely on your phone for navigation. That being said, make sure you have all the necessary chargers for keeping all devices powered up during your trip. While ideally you'll be taking time to disconnect, you still want to be able to contact friends and family and document your journey through photos.
Last but certainly not least is camping gear! That's the other half of your overlanding trip. You'll be living out of your vehicle in remote areas so look at rooftop tents, which keep you off the ground in the event of bad weather or intruding wildlife. There are many options available but the three main types; hardshell rooftop tents, softshell rooftop tents, and truck bed tents. When it comes to other essentials such as grills, chairs, lanterns and bedding, always look for foldable, compact options that will help save space. You and your passengers want to enjoy the ride without being crammed in between all your gear!