Searching for ways to speed up your hiking pace? Well, there are some pretty great ways to beef up your speed and stamina for your next hike. There are plenty of exercises you can try, whether outside on the regular ground or running on your best treadmill.
What is a good hiking pace is?
Before we talk about improving your hiking pace, let's start with what a good hiking pace actually is. Setting a good pace means you don't go so fast that you end up exhausted and have nothing left for the way back, nor do you want to hike too slow because it's boring and annoying for people who are around you.
As a rule of thumb, try to hike slightly faster than your normal natural walking pace. Most people in good physical shape with a light to average backpack can cover at least 2-3 miles per hour for several hours depending on the terrain.
While this doesn't sound like a lot, it's important to understand that hiking is not really the same as running since your legs are taking turns supporting your body weight while moving sideways rather than forward. The good news is that can improve your hiking speed and conquer some mountains in the next few weeks.
Related: Before you hike during the summer months, see our favorite hiking clothes for women that really beat the heat.

How Do You Improve Your Hiking Pace?
Improving your hiking pace has got a lot to do with your muscle strength. Focusing on exercises that improve strength, especially in the upper thigh area, will give you the pace you're after. Here, we're talking about those squats, lunges, and even using added weights.
Don't be afraid to work those legs until you can feel the muscles burning with the effort because it's going to show on your next outing. You'll have earned it, too. Every single bit of added speed will be down to your determination.
Squats are Great
It's a tough one, but it's hard to beat the squats for building powerful muscle mass in your upper thighs. Glutes, quads, hams, and calves all get a serious workout when you're doing the squats right, and it'll show on your next hike, for sure.
Most regular hikers will be aiming at two to three miles per hour over fairly rugged terrain. If you're very lean, strong, and fit you could push for a little over four miles an hour over rough ground, but you'll have to master your squats and thrusts first.
Running and Walking on Sand
The uneven and malleable surface of the sand, such as beach sand, provides an excellent exercise, especially for that added ankle strength. The sand creates resistance you just wouldn't find on other surfaces, strengthening your joints.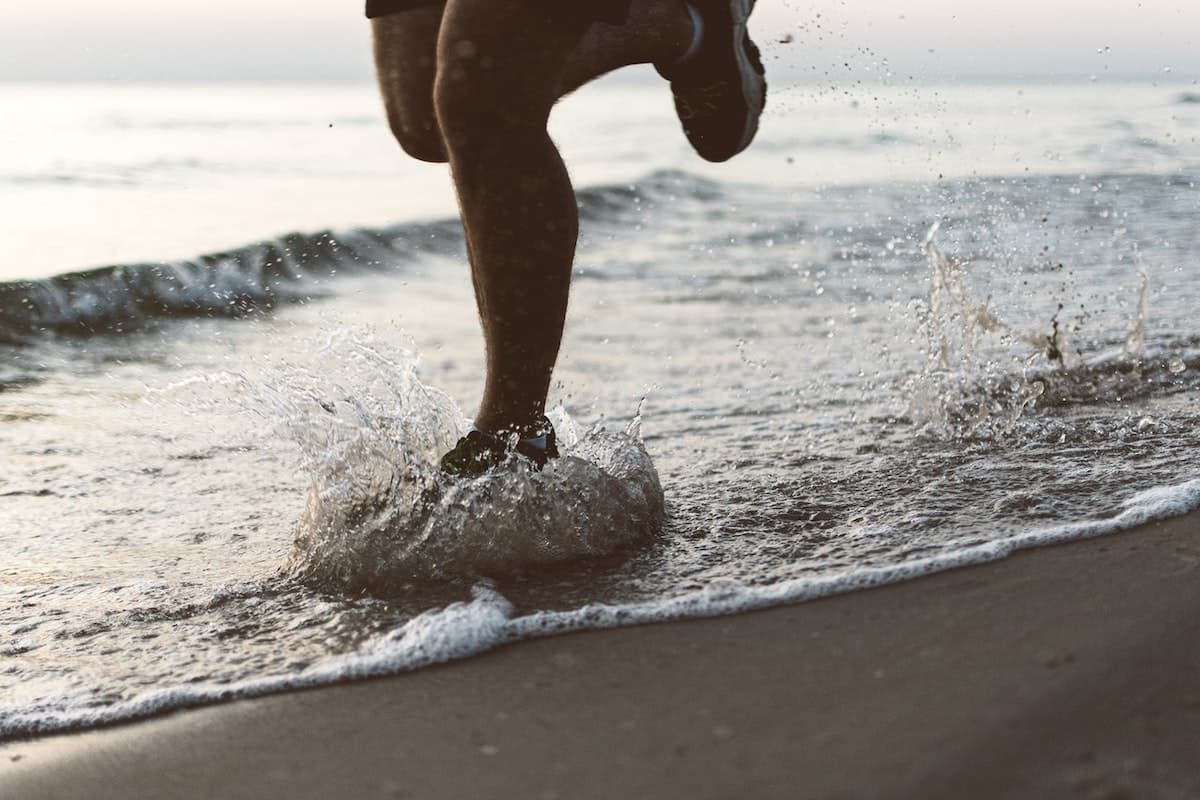 Step-Ups and Lunges
A great way to step it up on those step-ups is to add weight by working some dumbbells as you go. This option is quite similar to the stairs or the treadmill but targets upper-body movements as well. You won't be disappointed with the outcome.
Climbing Stairs
This is a great combinatory option since it gives you strength and stamina too. If you're a local gym member, they'll have the stair machine you can use, although it isn't a must. Just use the stairs in any tall building to produce the same results!
Multi-story parking garage might be a perfect choice here, although pretty much any stairs will do the trick. You could set yourself incrementally more challenging goals by adding a floor each day or running alternate flights.
The Inclined Treadmill
The incline treadmill option at home or your local gym is a very good way to bulk up those muscles while also building endurance. The nice thing about these machines is that you can ease yourself into them and then steadily raise the incline as you get stronger.
You can also set yourself precisely defined targets to achieve at each visit to your gym, thereby incrementally beefing up your power as you go.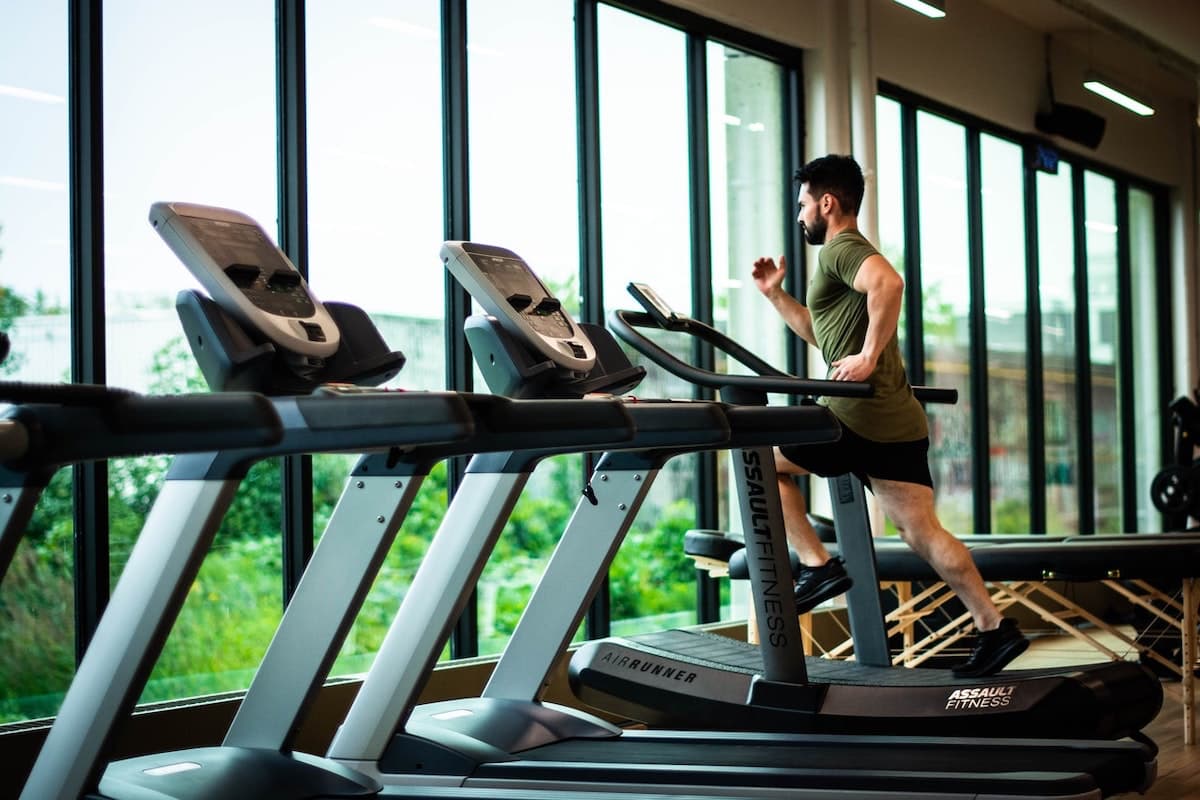 Cycling
Not many folks would think about cycling as a choice here, but it really works nicely. Setting yourself heavy uphill rides will enhance your performance on the next hike since many of the same muscles are working in both cases.
Enjoy a nice outing over the weekend, seeing the sights on your bike! It's the sort of activity you can turn into a whole day, perhaps breaking for lunch somewhere scenic along the way. It also makes a nice break from the ordinary routine at the gym.
Last Word
Hiking is a great pastime, as we know. You're out there in the most beautiful of places, enjoying healthy habits and getting great exercise. You can't always be hiking, though, so using other ways to keep up your fitness levels is the best way to go.
That way, you get to enjoy your scenic hike without lagging behind the others or sustaining avoidable injuries. With pretty ordinary equipment or no equipment at all, you can bulk up on the strength you need for your outing.