It's time to get out and enjoy Spring and the great outdoors. Before you head out, be sure to check all your gear and replace anything that is broken or looks a little lackluster. We have put together a few new pieces of outdoor gear we have been eyeing as well as new women's clothing from some of our favorite brands. Take a look!
Updating Your Spring Outdoor Gear
If you are looking for a spacious tent with room for the family, look no further! This 6 person tent from Big Agnes provides 78" of head height and 78 square feet of floor space. Ample interior storage provides plenty of spaces for everyone's "stuff" and then some.
Photo Credit: bioliteenergy.com
HeadLamp 200 is BioLite's newest Ultralight headlamp weighing in at 1.6oz. It's innovative in both design and sustainability. The 'new bounce' design integrates all the power in the front of the band for a comfortable fit. Recharged by USB, there are no batteries or added weight. Perfect for families as it can be worn by adults or children.
Perfect for backcountry meals, picnic lunches, and snack packs for kids on the go. Built to last with ultra-durable polypropylene and TPE, and comes with a lifetime warranty. This dishwasher-safe, microwave-safe, and freezer-friendly kit is leak-proof and lightweight (8oz). Includes a lid/plate and bowl with rubber grips, Utility Spork and multi-functional shock cord tether. MSRP: $14.99
Photo Credit: www.thinkoutsideboxes.com
Any way we can get kids outdoors more is a win in my book. Think Outside is a monthly subscription box that gets kids exciting about exploring the natural world. Every month a specially themedboox arrived that will inspire them to learn, explore, and play.
Photo Credit: tetonsports.com
We love Teton Sports and their new and improved ALTOS Ultralight Down Sleeping Bag is no exception. Featuring sustainable water-resistant down, this mummy bag keeps you warm and is extremely lightweight at 2.5lbs.
Also available in zero degree and minus 10 degree rating, this bag can go anywhere you want to go. If you need a new pad, be sure to check out their XXL self-inflating mat too.
Photo Credit: hillsound.com
Perfect for backpacking, camping, kids' soccer games, and tailgating. Hillsound's BTR stool is the ultimate lightweight seat for every outdoor adventure. Available in 14" and 17" heights and holds up to 240 lbs. This is simply a must have chair for the outdoors.
Photo Credit: gsioutdoors.com
Upgrade your cookware to this 3-liter pot and frypan from GSI Outdoors. The pot collapses to a 2.5" disc so it takes up much less room in the camp box. This pot and frypan have hard anodized bases coated with Teflon® with Radiance Technology. Food heats up faster and uses less fuel. Smart cooking comes to the campsite!
Tie up and enjoy the outdoors in any season with this all-in-one camping set. The Mantis provides protection in any season with removable mesh top/insect netting and rain flap. You can have this up and ready to enjoy in less than 60 seconds. When was the last time you said that about a tent?
Photo Credit: Coalatree.com
A great travel blanket is a must for road trips, outdoor concerts in the park, camping, and picnics. A blanket doubles as a pillow, light summer sleeping bag, or can even be handy in an emergency. This Kachula blanket from Coalatree snaps together with others to create a modular blanket system. It's no wonder Outside Magazine named the Kachula one of the Best Adventure Blankets of the year.
Photo Credit: aquatech.net
This professional-grade water housing for iPhones allows you to capture every adventure no matter the water condition. No need for extra cameras. This housing allows you to take your iPhone underwater without worry.
Photo Credit: welltolddesign.com
Take your favorite places with you with a hydration bottle engraved with a contour map of its topography. Pick your favorite peak or mountaintop to be featured. This triple-wall vacuum-insulated 21oz bottle will keep beverages for 12 hours hot / 24 hours cold.
Also available in constellations, college towns, or cities.
Photo Credit: Patagonia.com
This full-zip fleece jacket from Patagonia is made from 100% recycled polyester made from used plastic water bottles. Perfect for spring's mild weather, this fleece jacket provides just the right combination of warmth, stretch, and style.
Photo Credit: www.titlenine.com
Every women should have a 'Boss Dress' that can take her from outdoor recreation to a dinner out with friends. I love this and other new pieces featured at Title Nine. This dress has the SwiftSnap feature that converts it from dress to romper, so it's more versatile for every day wear and travel.
Spend less time outdoors! These 7/8 length leggings from REI will take you anywhere you want to go. A blend of spandex and nylon provide the right amount of stretch and support for hiking, yoga, and running around town. Convenient tech pockets can hold your phone or cash so you can be off.
This technical mid-layer has been redesigned for the ultimate in comfort and warmth. With a merino-yak wool blend exterior and Polartec Alpha insulation, this sweater allows for maximum breathability and looks fantastic. A zippered inner pocket is ideal for storing money or a cell phone when you don't want to carry a bag.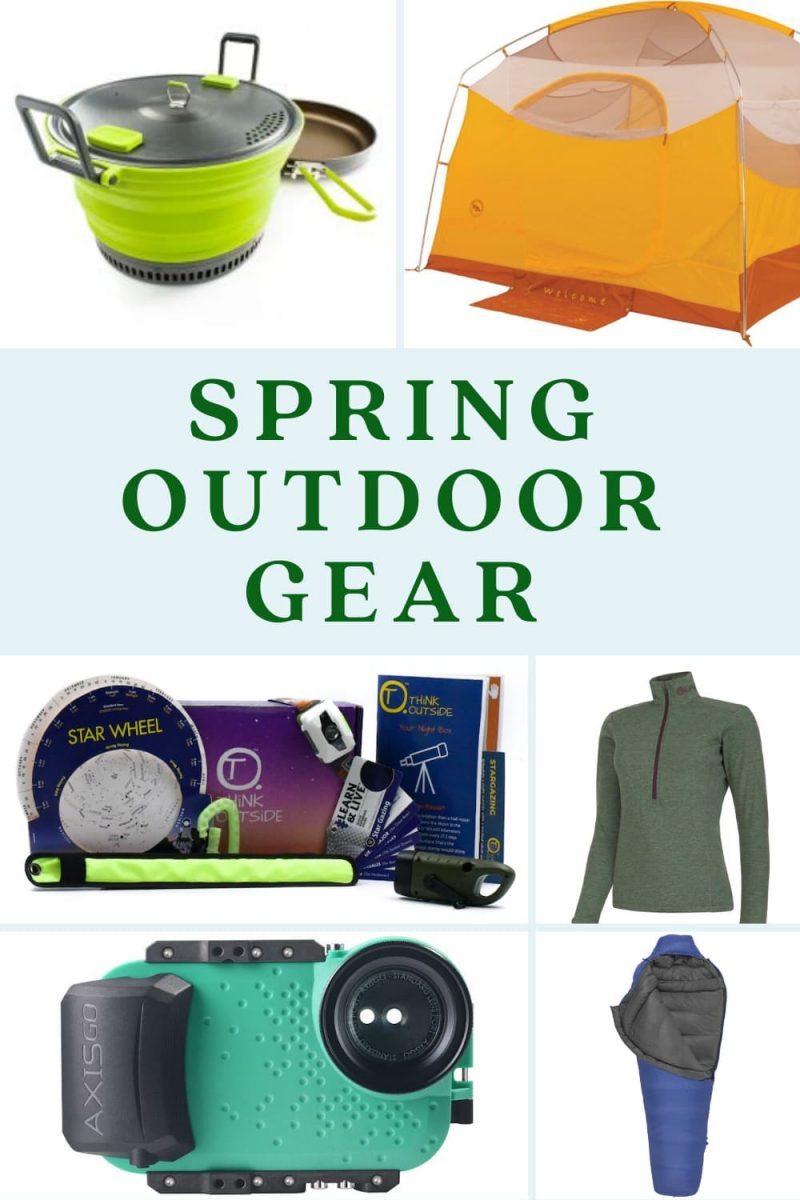 Discover more outdoor gear we love: