Mexican or Spanish Tortilla – There is a Difference
I love those thin Mexican tortillas made with flour or corn that you use for tacos and burritos. The tortillas are AMAZING served warm straight off the griddle with a dab of butter. This recipe is not for those kinds of tortillas! If you are looking for flat bread flour tortillas, I have that recipe over here.
What is a Spanish Tortilla?
A Tortilla Española, or Spanish Tortilla, is nothing like the flatbread we call a tortilla. It is closer to an Italian frittata. It is a potato and egg omelet that is finished in the oven until it's golden brown. It can be served hot or cold as tapas/appetizers, or as an entrée. Just like a frittata, it is great any time of day.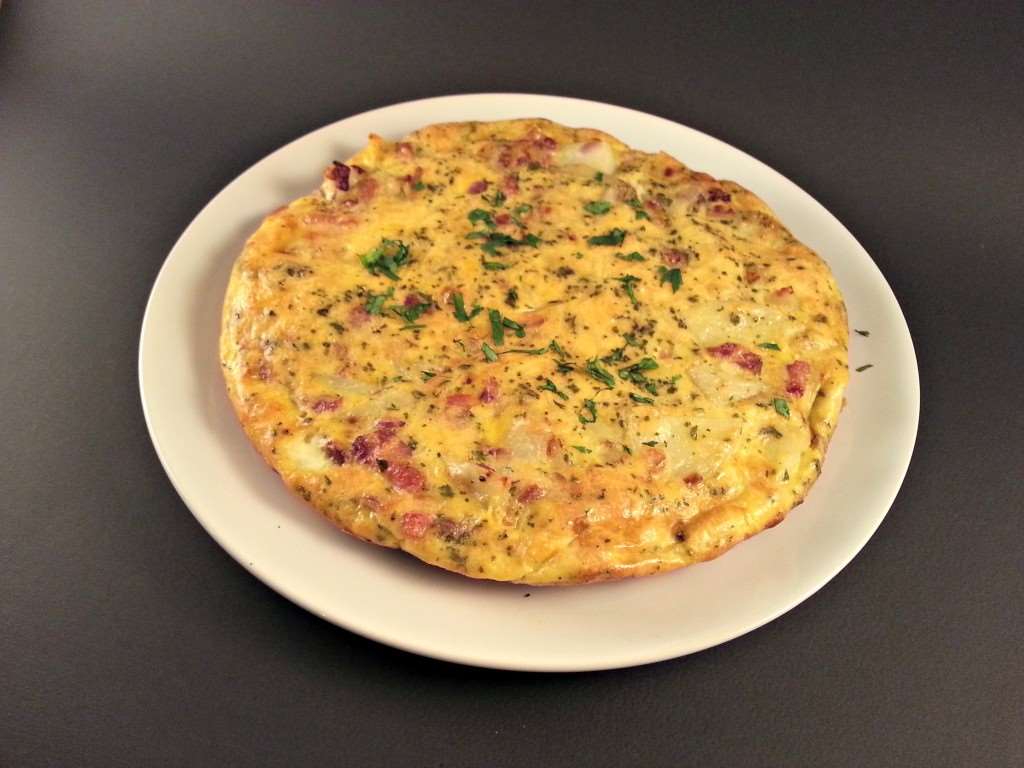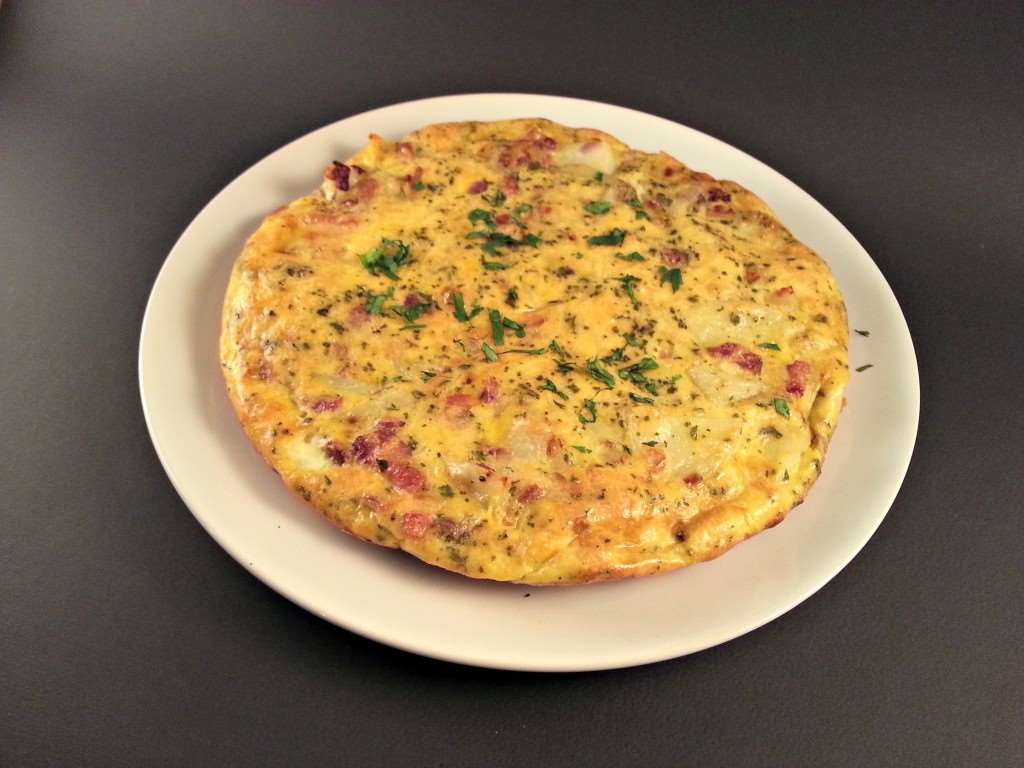 My Spanish Tortilla with Ham Recipe
A traditional Spanish Tortilla combines thinly sliced potato and onions with eggs. My version adds in ham, Manchego cheese, and cilantro. Manchego cheese is a Spanish hard cheese with a nutty flavor. I can find it at my local Aldi grocery store. If you don't have an Aldi's, check your local store's specialty cheese section. But, if you can't find it, you can easily substitute freshly grated Parmesan.
Spanish tortillas are a great way to repurpose leftovers. Just like with frittatas or omelettes, you can create your own version by adding mushrooms, chorizo sausage, bell peppers, etc. You add what you like and it comes out delicious every time.
Yield: 4
Spanish Tortilla with Ham
An oven baked omelette combining potatoes, ham, and Manchego cheese for a delicious meal or appetizer.
Ingredients
2 Russet potatoes, peeled (about 1 1/2 cups)
1/2 red onion, diced (about 2/3 cup)
2 Tablespoons coconut oil
1 cup diced ham
6 eggs
1/2 cup Manchego cheese, grated
1/4 teaspoon garlic powder
4 Tablespoons chopped cilantro, divided
Salt and pepper to taste
Instructions
Preheat oven to 375 degrees F.
Quarter potatoes lengthwise and thinly slice.
Heat oil in a large, oven safe skillet on medium heat.
Add potatoes and onions and cook for 9 minutes. Stir occasionally.
Add ham to skillet and cook for additional 3-4 minutes. Potatoes will be tender, but not brown.
In a large bowl combine eggs, cheese, garlic powder, 3 tablespoons of cilantro, salt and pepper. Beat with a fork or whisk until combined.
Add egg mixture to skillet and stir gently using a heat proof spatula. Be sure potato and ham mixture is covered by the eggs.
Reduce heat to low and cook until eggs begin to thicken, about 5-6 minutes.
Transfer skillet to oven and cook for 10-15 minutes or until lightly golden brown.
Remove skillet from oven and invert tortilla on a large plate or cutting board.
Cut into slices. Garnish with remaining tablespoon of chopped cilantro.