Teaching your kids about the importance of exercise and preventing them from becoming a digital gadget and an internet addict is a tough job in today's digital era. Nowadays many parents buy their kids Xbox and gaming consoles to play with rather than encouraging them to go and play outside or to partake in healthy physical activities.
And with addition to the fast-food craze and the facility of home-delivery, it is now nothing short of a perfect recipe for a disaster. The type of lifestyle in which your children do not get up from their couch and always bury their heads in their phones and digital gadgets while not taking part in any type of healthy sports or physical activities is not going to be a healthy one for sure. Therefore, to embed the importance of exercise and to encourage your youth to partake in healthy activities, it is important that you lead by example and take your kids to outdoor adventures.
Teaching Kids How to Ride a Motorcycle
One way to do it is to teach them how to ride a motorcycle. Motorcycling is one of the healthiest sports on planet earth. Teaching your child to ride can be one of the most wonderful experiences of your life. Motorbikes for children are available in the market because the manufacturers know how healthy motorcycling is for youngins.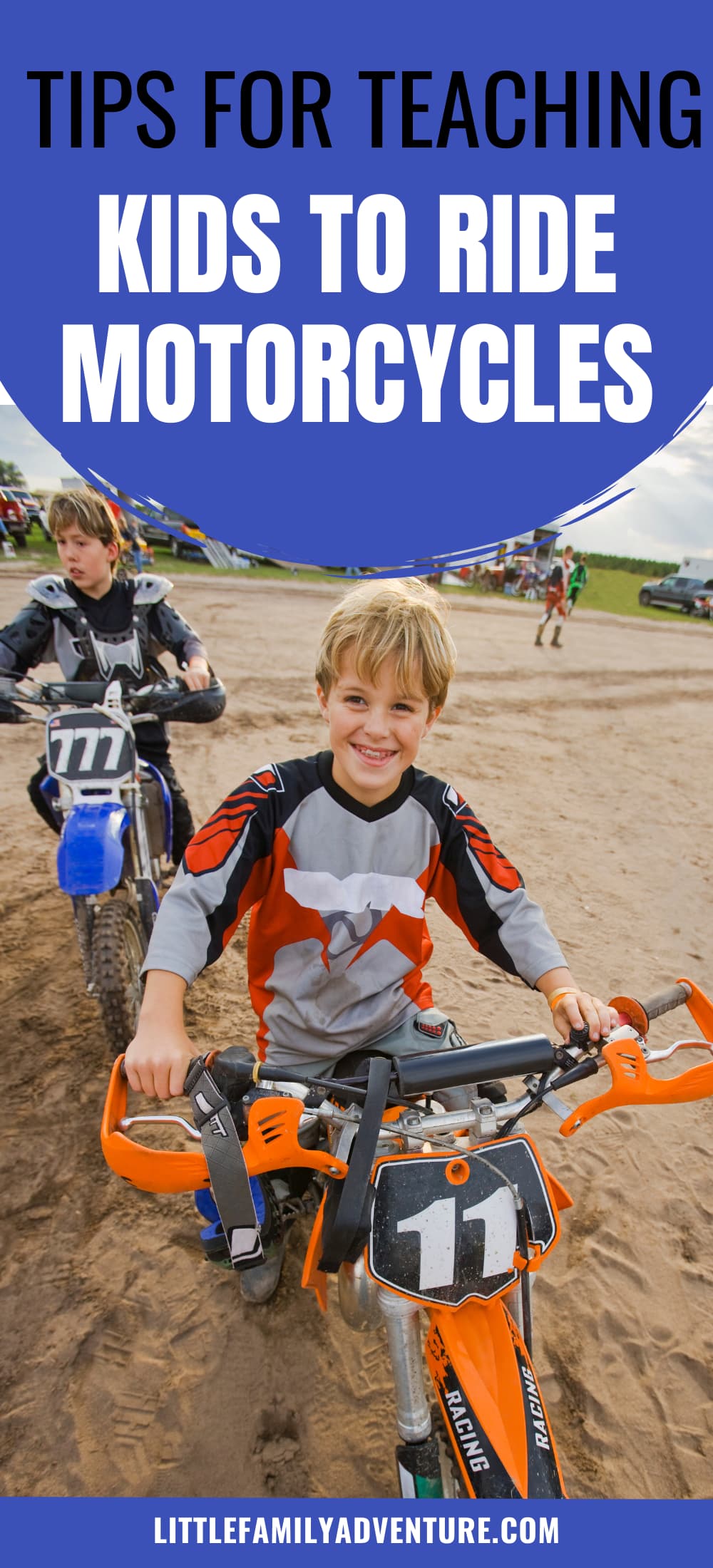 Mental growth and physical development happen at an early of your youth. And to make them grow stronger in terms of both physically and mentally, teaching them how to ride a motorcycle is one of the best ways to go. Riding requires movement of hands, arms, legs, knees, and even feet. These repeated movements, managing bike's weight, and balancing can help your youth to formulate stronger bones, build character, and also improves overall mental health. Riding outdoor with natural sceneries can help children to feel relaxed, confident, and also helps them to build self-respect.
If you are not a 'pc' parent and would like to see your youth grow successful, healthier, and happier then here is how you can teach them to ride a motorcycle.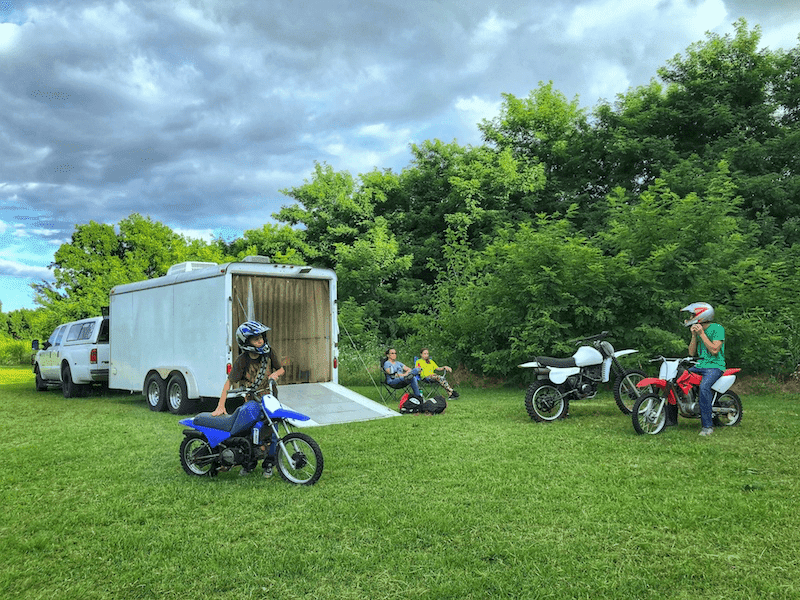 Safety gear
The very first thing that you should teach your young rider about is the importance of personal safety. Tell your little one about the importance of wearing safety gear. Make your kiddo wear gloves, helmet, boots, and a protective riding tracksuit or armoured clothing to ensure maximum protection in case of a fall.
Balancing
Riding a two-wheeler is all about balance. If you already have taught your young in how to ride a bike then chances are your little champ will get the hang of riding faster. Teach your child about maintaining balance and using legs to hold the motorbike correctly. And eventually, with enough practice, your kid will become a master.
Motorbike's working
After your kiddo learns the art of balancing. Then move on to teach about the dynamics of how a bike actually works. Teach them about clutch, throttle, changing gears, brakes, and so on. Before actually letting them try to operate the bike.
Verbally tell them how the clutch works how to control it what is exhaust and how the engine works and so on. Once a mental image of a bike's working gets embedded in your child's brain then it will be easier for them to understand how the motorcycle's work and will help them learn at a faster pace.
Maintenance & Tuning
When you teach your kids to take care of a vehicle from a very early age, they will grasp this knowledge and make a habit of taking care of not only their vehicles but also their other belongings and stuff. After all, there is always a difference between a carefully used vehicle or any product than a carelessly used one.
Tell them how to maintain, clean, oil, and tune their bike to achieve maximum performance and so their two-wheeler can last longer.
Accessories
The journey of motorcycling does not end after learning how to ride. It is also about how to customize and enhance it with aftermarket accessories and add-ons that can increase the usability and performance of the motorbike. Teach them about the aftermarket parts such as custom LED lighting to increase visibility at night times, motorcycle backpack bags and luggage bags to carry things around, and other custom aftermarket parts for the sake of information.