Preserve favorite pictures and travel memories as canvas art prints. I used to think that converting pictures to canvas was expensive. But it's NOT!! I've partnered with CanvasHQ because they create high quality, cheap canvas prints that look fantastic! They recently helped me create this gallery wall filled with photos from recent travels.
Canvas Art Prints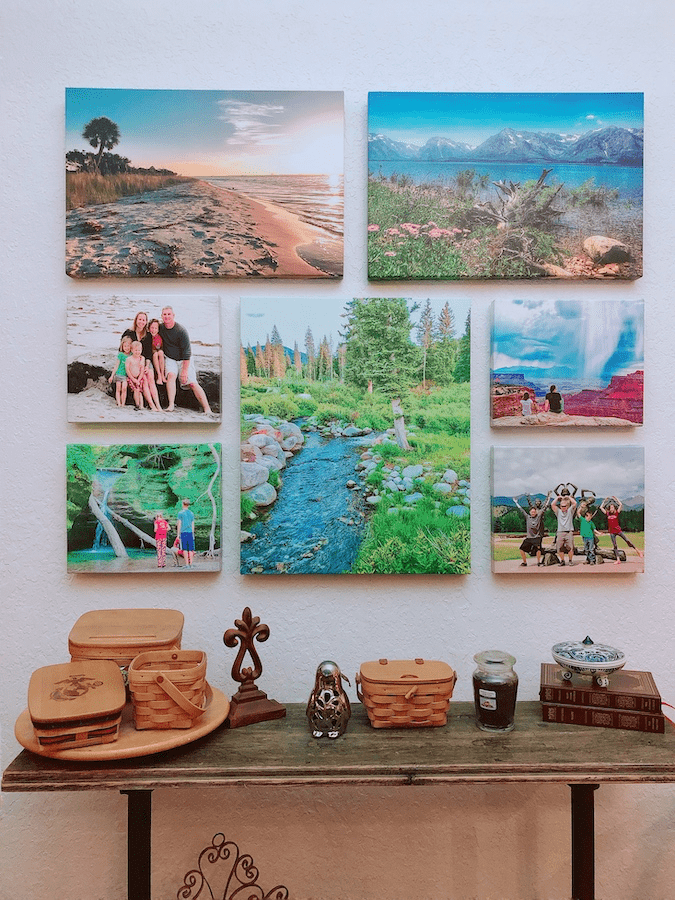 I received these canvas art prints for this article and the family gift ideas guide. Create your own canvas prints online using the included affiliate links. Purchase through these links and we receive a small commission without any extra expense to you!
Preserving Memories
When it comes to preserving memories, I'm really bad about printing out photos. I try to create an annual photo book of where we've been and favorite things. But there are years missing that I haven't gotten around to. But lately, I'm finding that I really want to showcase favorite family moments, especially with the kids. Not just in a book stored somewhere on the shelf, but where others (including myself) can see them. Converting pictures into canvas artwork is a great way to do that. So that's what I did!
Canvas Art Prints
I took 7 digital pictures from past trips and had them converted into canvas art prints. In the picture above (top to bottom then left to right) it shows these destinations:
These are all pictures from favorite places we visited the past few years. There's only one where we are all together and it was taken YEARS ago, maybe 2010. The kids were so little then. They've grown up so much since and you can see that in the YMCA picture taken in 2017. They are even TALLER now! I may need to go back to La Jolla and reshoot this picture.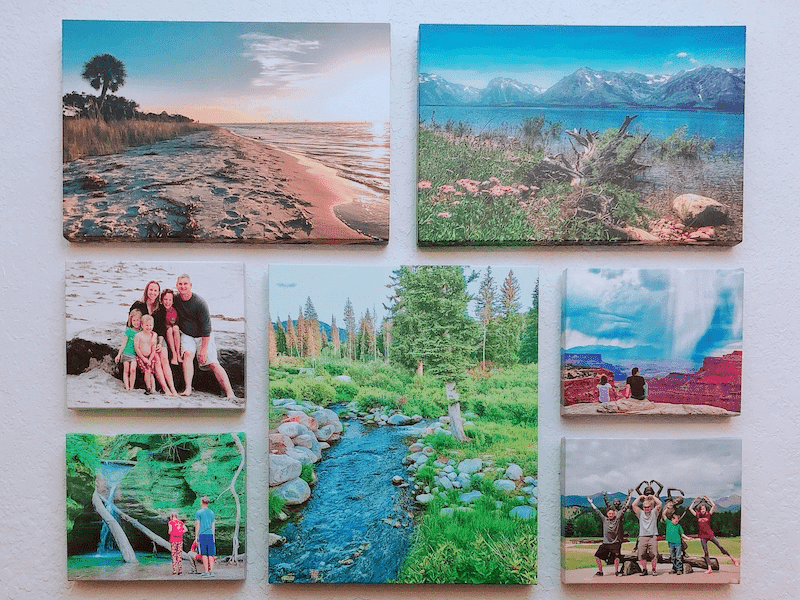 Here's a close up of the finished wall gallery. I love it! All the canvases are semi-gloss with 1.5" thick frames, and in sizes 13″x11″, 20″x24″, and 24″x16″. They really showcase our love of travel and all the places we've been as a family. Next to decorate is my office.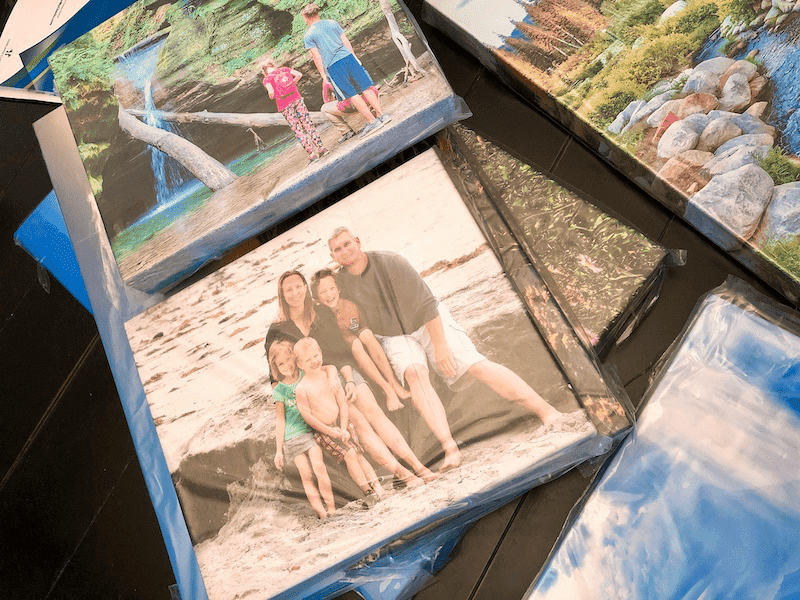 High Quality Cheap Canvas Prints
Did the word "cheap" in the title catch your eye? Here cheap doesn't mean low quality! It's quite the opposite with these canvases. I am really impressed with the quality.
The canvas used is poly cotton made in Texas. The thickness of 22MIL and 400GSM weight. In laymen terms, it's really sturdy canvas. The inks resist fading because they are meant for outdoor use. You can wipe the canvas with a damp cloth and it won't smudge. With kids and pets in the house, this is a BIG PLUS for me.
Best of all, the canvases are true to the pictures I took, only BETTER! The high quality components make for a better canvas print. Plus CanvasHQ offers free image touch ups. On one of my larger canvases, they reduced the image noise for a better quality image. That service is free! They have a variety of size options with flat 8"x12" canvases for under $20. The total cost for all 7 of my canvases was $554. That's less than $80 a canvas!

Canvas prints online
The hardest part of ordering canvas prints online is deciding which ones to choose. Whether it's a single image or a gallery of photos,
CanvasHQ can help. Visit their website and get Free Shipping on all U.S. orders