Looking for whole family gift ideas? This is the place! This family gifts guide is ideas fore the whole family. For your convenience, it contains affiliate links. Purchase through these affiliate links and we receive a small commission without any extra expense to you! Products below have been provided for review purposes. I'll only recommend and share products that I use and love myself. Happy Holidays!!
Family Gift Ideas
What do you get the family that has everything? The answer lies in finding something that speaks to what they love. Whether it's photography, nature & the outdoors, bucket list destinations, travel related gifts, books, or just creating memories, we have a few family gift ideas for you this season. They range from gifts for parents who have everything to Christmas Gift Ideas for Kids.
Gift Ideas For the Photographer
Canvas Prints from CanvasHQ
Convert your favorite photos and memories into high quality, cheap canvas prints & artwork. Simply upload image files and create a customized print or art gallery. It's the perfect way to display a favorite moment, travel experience, or just display a cherish family photo. Learn more at CanvasHQ.com
Customized Camera Straps
Where ever they go, the camera goes with them to capture family memories. Give the family a beautiful leather or canvas camera strap for their DSLR. The James Fotostrap (shown above) combines form and style with genuine leather and brass hardware. These straps are timeless and can be personalized with a family name, monogram or business logo.
Get yours here for $125
GoPro Hero 7
No matter the adventure, the new GoPro Hero & Silver camera can capture every moment. Soar through the air and capture video with this quadcopter drove with live 720p HD camera. Everyone is going to love flying this first person view drone. Features like one touch takeoff and touch down, altitude hold, and low speed mode make it a great drone for beginners. Imagine the images and video you'll capture on the adventure!
Get the GoPro HERO7 Silver here
Africa Midi Satchel
For the explorer who loves photography, get them this ruggedly designed messenger style camera bag from National Geographic. It's water repellant fabric will keep up with any adventure and the padded removable insert helps protect your DSLR camera or camcorder. Plenty of pockets and modular divider make it convenient for storing accessories and other travel items.
Get yours here for $139.
Travel Related Family Gift Ideas
Fjallraven Splitpack
Whether for a family camping trip or a weekend getaway to the city, this zip-up travel duffle is easy to pack up and ready to go. The traveler and outdoor enthusiast will love that this duffel is rain resistant thanks to Fjällräven's original, G-1000 HeavyDuty Eco fabric. Unlike a traditional duffle, this bag unzips down the middle like a suitcase into two separate compartments, making organization much easier. Shoulder straps and large handles make it comfortable to carry in different ways. This bag is extremely durable and ready for the adventure that awaits.
Get this bag here
Summit Wallet from Trayvaxx
Give the gift he'll use every day and is built to be passed down for future generations. The Summit Minimalist wallet is engineered to be lightweight, low profile and carry just what you need. The Summit is made in the USA, designed to withstand at least 65 years of use, comes backed by a lifetime warranty, and is only $19.99. Trayvax.com
FlexSafe Portable Vault

A unique gift that offers travelers safety and piece of mind. This portable vault from AquaVault is made with a flexible, cut-resistant, RFID blocking material that keeps valuables safe. It can be attached to a beach chair, stroller, bicycle, golf cart, closet rod, and many more.
Get it here on Amazon.
Packing Cubes Set
Make a traveling family stay organized and avoid baggage overage fees with these packing cubes. These cubes will help stay organized for all kinds of trips and avoid over packing. This set makes traveling easier and that is something everyone traveler will appreciate.
Buy it now at Amazon
LINGO Language Cards
Learning a new language is fun with these new custom playing cards. Globetrotters learn top phrases in the world's most popular foreign languages. Sets include German, Spanish, French, Japanese, Mandarin, Italian, and others.
Get it here
Rosetta Stone Subscription
Give the gift of a learning a new language. Rosetta Stone is a trusted name in teaching second, third, fourth languages. Give the Gift of Language: Rosetta Stone starting at $20/month!

RELATED: Travel Experiences are also a great family gift idea. See our family experience gifts.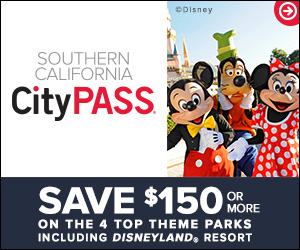 For those who love to explore museums, attractions, and iconic landmarks, CityPASS tickets are the perfect gift. With CITYPASS, you select one of 10 major US cities and/or Toronto and they experience the best attractions that city has to offer. These tickets allow for a full VIP experience. Save up to 50% off combined prices for admission to must-see attractions with CityPASS. Shop now!
Gifts For the Active Person
Suunto 3 Fitness Urban Designs GPS Watch
Your active life needs a timepiece that does more to help you meet your fitness goals. This watch tracks activity, heart rate, stress, sleep, run speed and distance, plus more. Find the Suunto Series 3 and Series 9 only @ holabirdsports.com

Pocket Blanket 2.0 from Matador
This pocket sized nylon blanket is perfect for the active person. Wrap up in at the campfire, use in the car, or lay out for a picnic or day at the beach. Folded it fits in the palm of your hand but measures 63" by 44" when unfolded. Find this at Holabird and get 10% off your first order!

Under Armour ColdGear Reactor Run Funnel Neck
Once you get cold, it's hard to continue on any winter adventure. Under Armour's Smart insulation provides balanced warmth to matter what adventure she's on. Find this any other Womens Sports Apparel at Everyday Low Prices.

Plus, don't miss their Men's Running Apparel Blow Out Sale!! Shop Now

Gifts For the Table Top Gamer
Fluff from Bananagrams
Bring your poker face if you want to win this game. A modern interpretation of the classic bluffing game using dice. The winner is the one who can out bluff everyone else. Age 8+, 2-4 players
Get it at Target.com
Cobra Claw from Bananagrams
The winner of this game will be the one with Ninja-like reflexes and a keen eye. Platers snatch tiles that match a specific pattern. The first player to snatch 6 wins! Quick paced game for ages 5+, 2-6 players.
Get it at target.com


Gifts For the LEGO Fan
LEGO Harry Potter Aragog's Lair
LEGO is out with brand new Harry Potter sets including this one featuring Aragog, Harry, and Ron. Harry Potter movie fans will enjoy building out these scene from Harry Potter and the Chamber of Secrets. Age 7+
Get it here
LEGO Harry Potter Great Hall
Create a 800+ piece replica of the Hogwarts Great Hall. Includes 10 popular mini-figure characters from the movie including Dumbledore and Nearly Headless Nick. Combine with the Aragog or other themed sets for more fun. Age 9+
Get it here
LEGO Architecture London set
Whether they had been to London or dream of exploring there one day, they will love this set from the LEGO Architecture Skyline Collection. The model of the London skyline is scaled to give an accurate representation of the comparative size the National Gallery, Nelson's Column, London Eye, Big Ben (the Elizabeth Tower) and Tower Bridge. Age 12+
Get your set here
LEGO Architecture Idea Book
For the LEGO builder, there are 1001 building ideas to help them burst with creativity. This 200+ page book features architectural elements ranging from stained glass windows to weathered walls.
Get it here
Gifts For the Outdoor Enthusiast
PLAYMOBIL NHL Take Along Arena
Shoot to score this holiday season! Make NHL hockey come to life in this take along set. Figures can get ready in the locker room before they take to the ice. This set is perfect for on the go fun! Simply open up the two sides and fold down the floor to create your play arena!
Find it here
Hopper BackFlip 24
This soft sided cooler backpack from Yeti can go anywhere they do. Take it car camping, tailgating or to an outdoor concert. Holds 20 cans with a 2:1 ice to can ratio. Find it on Amazon
Bluetooth Trackers from Tile
Keep track of keys, bags, camping equipment, people, luggage, etc with the Tile Pro and/or Tile Mate trackers. These small bluetooth trackers attach to just about anything and can be located using the Tile app. It also works in reverse to help you find your phone (if you've misplaced it). Range is 45m with the Mate and 90 with the Pro. Find it on Amazon
Nomadik Outdoor Gear Subscription Box
Ideal for the person who has everything or just likes to try new things. Nomadik is the premier subscription box for anyone who loves adventure and outdoors. Each month the box delivers 3 to 6 full sized products for you to use. It's perfect for anyone who loves cool camping gadgets! Products may include gear, tools, snacks or drinkware, camping hacks, inspiration, and more.
Get Your Box Use coupon code LILFAMILYADVENTURE to save 10% off and get free shipping
Gifts for Book Lovers
Jules Verne: The Essential Collection
Gift this collection of epic adventure stories. These hardbound classics will delight anyone who enjoys these classic works. Includes 5 stories, historical timeline, and comprehensive introductions.
Find it on Amazon
Book Towns: 45 Paradises of the Printed Word
Equal parts literary find and travel guide. This book by Alex Johnson features 40 book towns around the world. Think of it as a directory of book-themed destinations to spur your wanderlust. Get it here
All Aboard the Voyage of Discovery
Fun activity book for kids from author Emily Hawkins and Tom Adams. The book is set in 1927 and readers follow the characters and clues to decipher clues, solve puzzles, and tour the world. Ages 4-8
Find it on Amazon
Audible Subscription
Whatever genre of audiobook they enjoy listening to, Audible has it. Audible has the largest selection of digital audiobooks and spoken word count anywhere. Use it on any device. Get two free books to start, then 1 audiobook and 2 Audible Originals each month. Try Audible today.
More gift ideas: