Combine your love of the outdoors and history at Mesa Verde National Park. Located in southwestern Colorado, Mesa Verde is famous for it's Ancestral Puebloan Cliff Dwellings. Tour village sites which date back to the late 1100s and become inspired by how people carved out a life on the side of a cliff. This is ideal for tent camping. Yet, options here are limited to just one site. Pitch a tent at the only Mesa Verde camping site, Morefield Campground, located just 4 miles inside the park.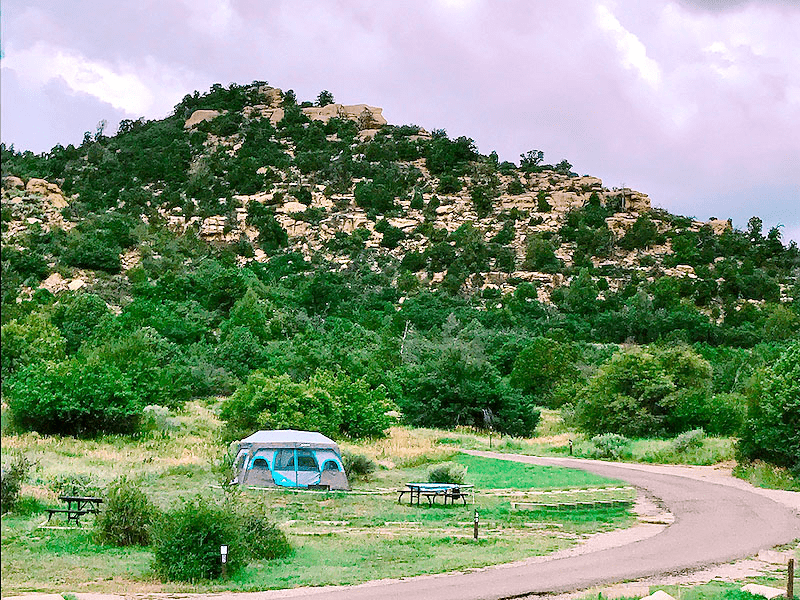 This article contains affiliate links. Purchase through our affiliate links and we receive a small commission without any extra expense to you!
Mesa Verde Camping
Mesa Verde is dedicated to historical preservation and its why so many visit this national park. The natural beauty of the area should not be underestimated though. The mesa and mountains are beautiful! Head to Point Lookout on a clear day and you can see for miles and miles. Our family visited the park during late July and loved how serene the Mesa Verde camping areas and hiking trails were. It was an ideal setting to enjoy the park and camp with the family.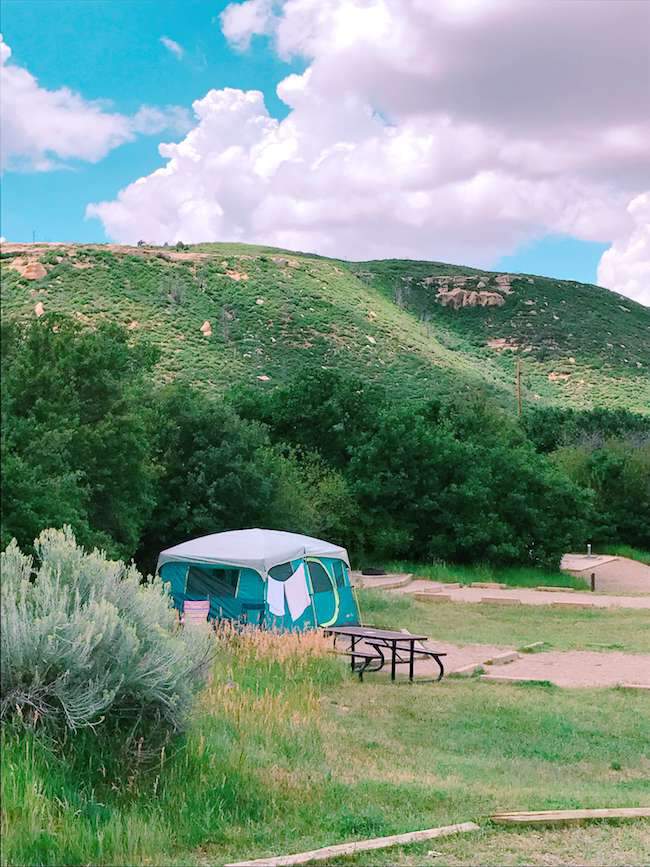 Morefield Campground
This is Mesa Verde National Park's only campground. There are 267 campground sites, group camping for parties of up to 25 campers, and 15 full hookup RV sites (reservations required). Sites are inside a canyon with native grasses, wildflowers, and Gambel Oak scrub. Each site includes a table with benches and a fire ring with grill cover. Several dry campsites are also available.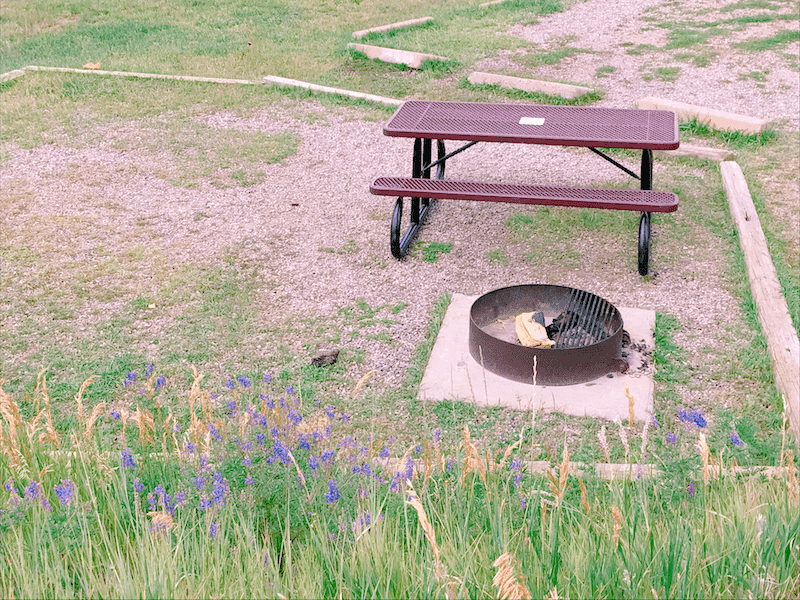 Open April through late October, this campground is rarely full. So finding a camping site is much easier than in other national parks. Each evening, there is a Morefield Campground Evening Program, at the amphitheater in the campground. Campers can enjoy a free 60-minute campfire talk presented by National Park rangers.

Campground features:
Free showers
Coin laundry
On-Site general store with groceries and basic sundries
Gift Shop
RV Dumping station
Food service counter serving breakfast and lunch/dinner. Popular with campers/visitors is the all-you-care-to-eat pancake breakfast.
This is black bear country. All precautions need to be taken with food storage. The park does impose fines for campers who don't follow bear protocol when storing food.
Cliff Dwellings
The biggest draw for Mesa Verde National Park is the cliff dwellings. From the Morefield Campground, the cliff dwellings are another 25 miles into the park. Therefore, plan for adequate travel time to reach the cliff dwelling sites. 45 minutes is an adequate time during the peak summer season.

Mesa Verde Hiking
There are several hiking trails that begin at the campground. Among the two most popular are the Point Lookout Trail and Knife Edge Trail which provide a view of the valley and surrounding mountains.
Mesa Verde camping sites are limited in and around the park. Yet, the Morefield Campground remains an ideal setting for families. Camping here provides easy access to the cliff dwellings and all of benefits of camping in a national park. The site is a well maintained campground, close to amenities, and a beautiful natural setting. We really enjoyed our time here in Mesa Verde and know you will too!
Be sure to SUBSCRIBE and on FACEBOOK , TWITTER , INSTAGRAM and Follow PINTEREST to see more delicious recipes, travel destinations and tips, adventures, and more of what we are up to.
Looking for other fun national or state parks to explore? Take a look at this state park in Custer SD where the bison roam across the plains.