This Tomato Avocado salad recipe is really good. Even if you hate tomatoes, you'll want to try this anyway. It may just change your mind.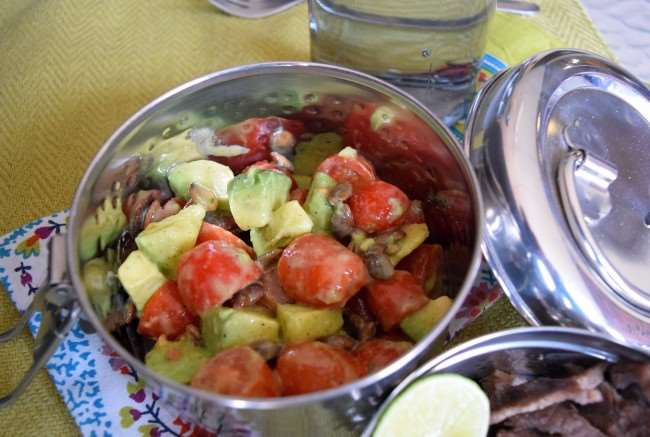 Healthy food can be simple and quick
Simple, healthy food doesn't have to be complicated or take you hours. When you start with great ingredients, you end up with great food that everyone will love. This Tomato Avocado Salad recipe even gets the kids excited about vegetables. So, go make it already and enjoy it in less than 10 minutes.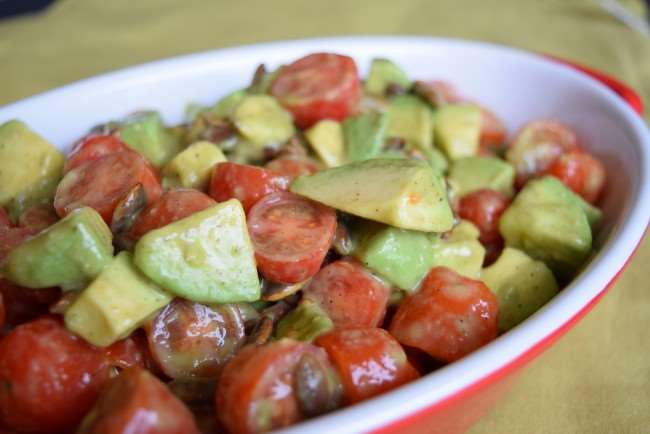 We love food and recipes that have a quick prep time. This salad has just a few ingredients that you throw together for quick dish. You can make it in the morning before work or the night before for lunch. Let the salad chill out in the refrigerator to let the flavors mingle and get really tasty. When you are ready to eat, this salad will be phenomenal. My husband hates tomatoes, but loves this salad, especially when I make it with Carne Asada.
Knowing when avocados are ripe
Unlike other vegetables avocados did not ripen on the tree. Instead, they ripen after they are harvested. The best way to see if an avocado is ripe is to give it a little squeeze. Place the avocado in the palm of your hand and apply gentle pressure. A ripe avocado should give a little, feel soft but not mushy.
If the avocado is still firm, almost hard, you can buy the avocado and place it on your kitchen counter to ripen over the next few days.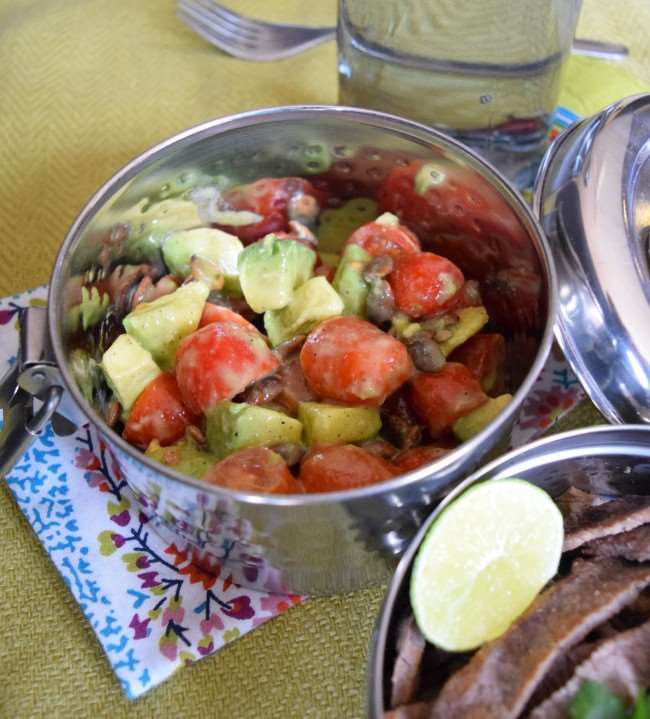 Yield: 6
Simple Tomato Avocado Salad with Cilantro Lime Vinaigrette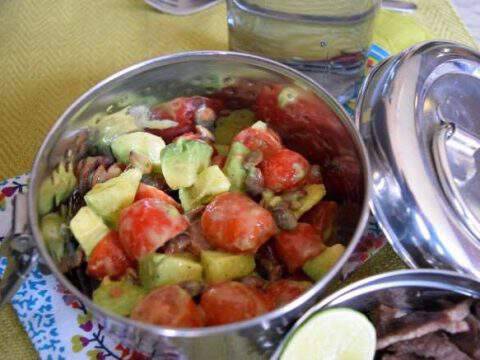 Salad can be eaten immediately but is best chilled.
Ingredients
Tomato Avocado Salad
2 ripe avocados, peeled and cut into large chunks
1 pint cherry tomatoes, each cut in half
2 tablespoons pumpkin seeds, toasted
1/4 cup cilantro lime vinaigrette
Salt and pepper to taste
Cilantro Lime Vinaigrette
1/4 cup lime juice
2 Tablespoons Rice Wine Vinegar
Handful fresh cilantro leaves, chopped, about 3 tablespoons
2 tablespoon honey
1 teaspoon Dijon mustard
1/2 teaspoon ground cumin
1 garlic clove minced
1 teaspoon coarse sea salt
1/2 teaspoon fresh ground pepper
1/2 cup avocado oil
Instructions
Cilantro Lime Vinaigrette
Place all ingredients in a blender or food processor. Blend on medium speed until well combined. Pour into a container and use as needed. Vinaigrette will keep in refrigerator for up to one week.
Tomato Avocado Salad
Add all of the ingredients into a medium-size mixing bowl and toss gently to combine.
Cover and place in refrigerator for one hour before serving.
Nutrition Information:
Serving Size:
1
Amount Per Serving:
Calories:

1279
Total Fat:

121g
Saturated Fat:

15g
Sodium:

2048mg
Carbohydrates:

43g
Sugar:

34g
Protein:

8g
Make this salad and convert your tomato haters. It only takes 10 minutes and then you'll be enjoying this quick and healthy tomato avocado salad. Enjoy!!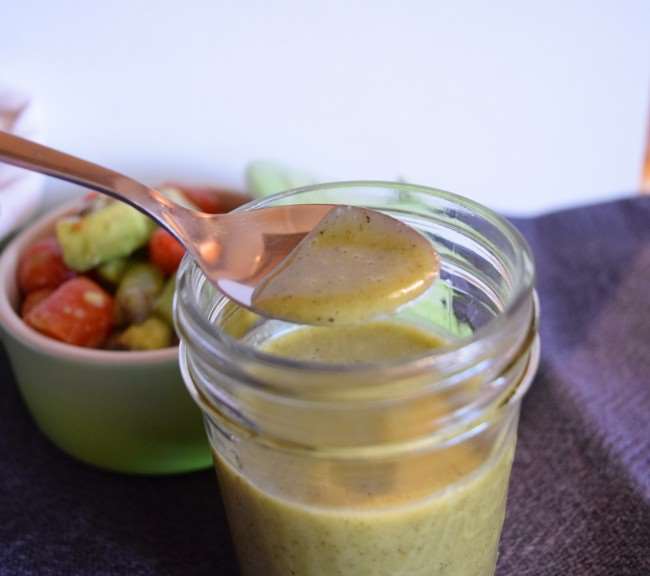 The Cilantro Lime Vinaigrette is great on everything from a Taco Salad or Rice Bowl to Green Salad. How will you enjoy it?
Try this salad with one of these recipes:
Tacos Al Pastor (crock pot recipe)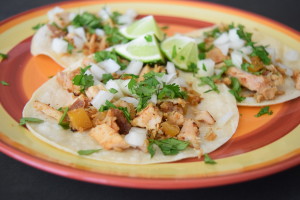 Quick Chicken Tacos (ready in less than 20 minutes)