Oklahoma City is a great destination for a family adventure (vacation) or stop during off on a road trip. It is located on historic Route 66 after all. The city is filled with top rated museums, family fun attractions, and great sites that you and your family will truly enjoy.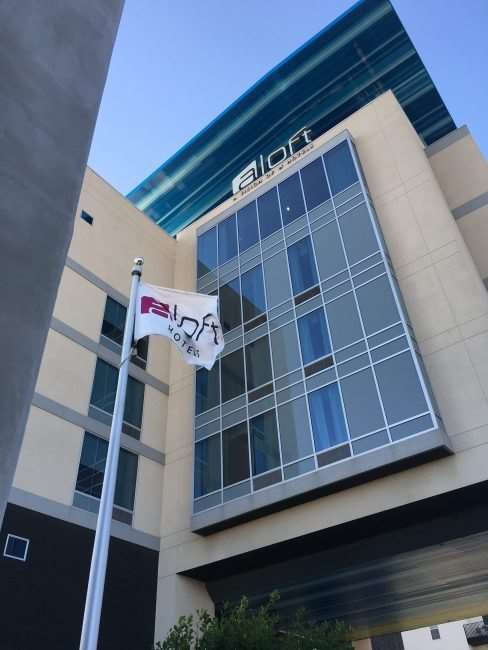 We recently had the chance to spend a Staycation weekend exploring fun, family-friendly sites around Oklahoma City. Normally on a staycation, you stay at home and explore like a tourist. But, we were invited to stay at the Aloft Oklahoma City Downtown – Bricktown as part of our #SeeOKC Staycation as we explored things to do in Oklahoma City. I'm so glad we did. The hotel and their staff exceeded our expectations and made our staycation truly memorable. Let me share 7 reasons we love Aloft Oklahoma City and why you should stay the next time you are in town.
Aloft Oklahoma City Downtown – Bricktown

This website contains affiliate links. When you purchase through one, we receive a commission at no cost to you.
Location, Location, Location
Just steps from Downtown Oklahoma City and Bricktown, Aloft is the perfect choice when you want to enjoy the best Oklahoma City has to offer. You can park your car and walk to Bricktown and enjoy fabulous restaurants, concerts, sporting events like the Oklahoma City Thunder basketball or Oklahoma City Dodgers baseball, shopping, and nightlife.
Just minutes away are the Cox Convention Center, Downtown Oklahoma City, Myriad Gardens, Automobile Alley with great shopping and restaurants, and more. Conveniently located with easy access to I-235 and I-40, you can easily get around the city.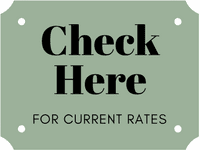 Comfortable, Spacious Rooms
Rooms at Aloft feature all the modern amenities you might need; Flat screen TV, closet, Keurig coffee maker, refrigerator, rainfall shower head, desk, etc. The Art Deco theme feels fresh and modern. The large windows allow for a great view of the city. Internet was fast in the room as well as throughout the hotel.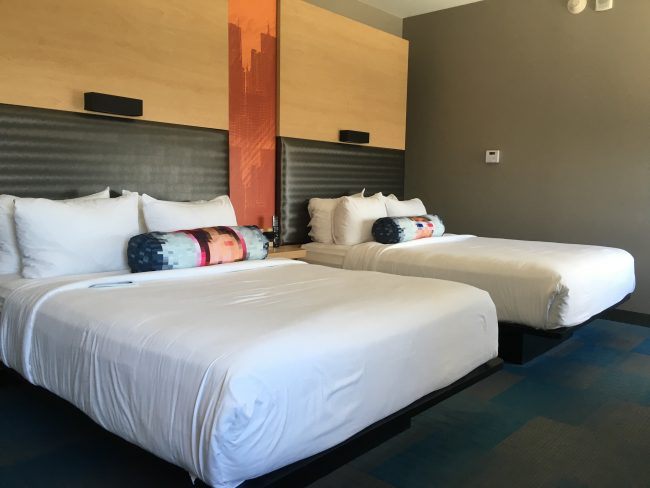 The beds at Aloft are plush platform beds. They are extremely comfortable. So whether you were exploring the town , like we were, visiting on business, or on a road trip, you can come back and get a great night's sleep. The thing I liked best was when I was ready to lay my head down, the roller shades blacked out the room and allowed me to get a restful night's sleep.
Bricktown and the Boathouse District
Bricktown, Oklahoma City's entertainment district, is just a few steps from the hotel. Walk down and enjoy great food and fun with your family.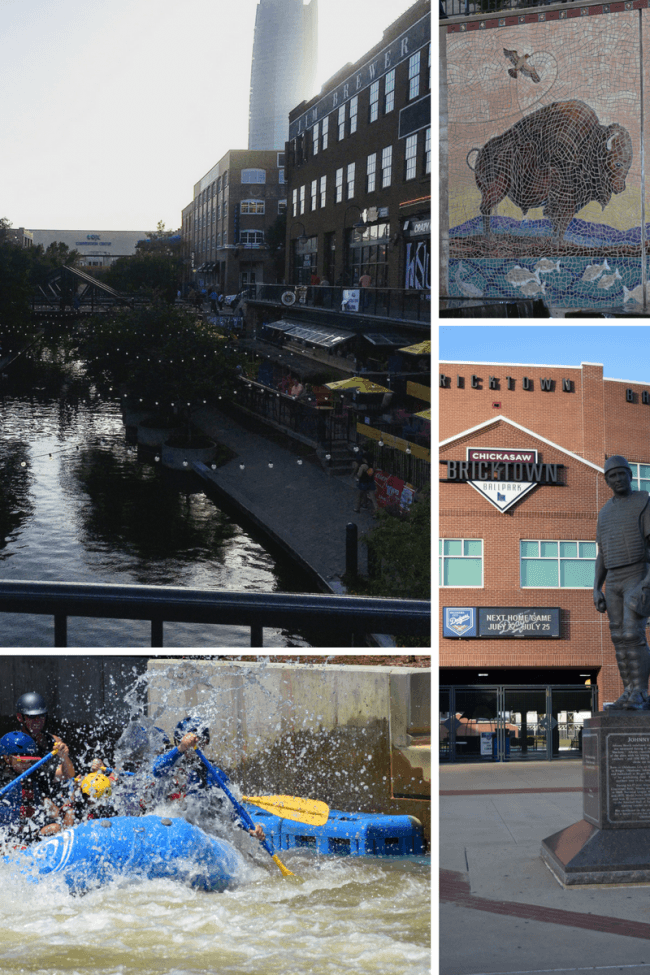 One of our favorite attractions in Oklahoma City is the Boathouse District. It is home to Riversport OKC, a family friendly adventure complex offering everything from white water rafting to ziplining. It is fun for the whole family. On certain nights, you can go and enjoy movies on the river, food truck festivals, and boat races.

Beautiful Views of Oklahoma City
Head up to the hotel's top floor for an amazing view of the Bricktown and Downtown areas. In the evenings, enjoy a cocktail up there and unwind from a full day of sightseeing and exploring. If you are looking for things to do, take a look at all the fun adventures we had on a recent staycation.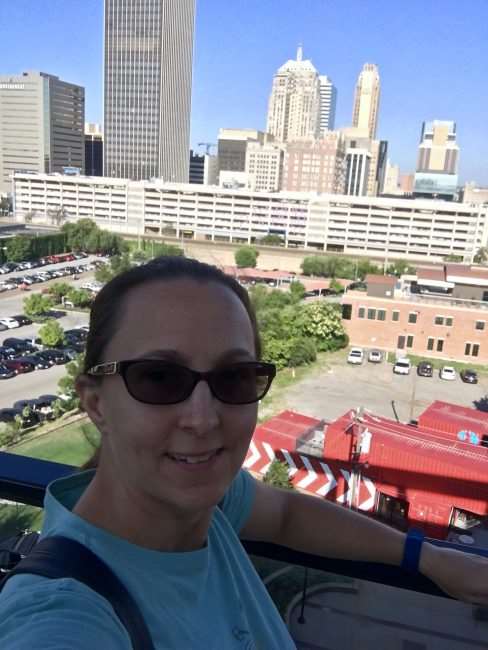 Great Food
The hotel offers snacks and grab and go breakfast options at Re:fuel by Aloft (located in the lobby). There is an assortment of breakfast options, fresh fruit, juices, and fresh coffee for breakfast. From 11am until late in the evening, you can visit the WXYZ Bar for cocktails and a full menu. Staff mentioned a great line up of local live music performances in the bar area. We didn't get the chance to enjoy it, but other guests really enjoyed it.
If you are looking for something different, the area directly around the hotel is filled with wonderful local restaurants and a fantastic local market, Native Roots Market. You can find great local produce, cheeses, and more there.
Great Friendly Staff
The hotel staff was attentive and very friendly. From the moment I arrived to the time I checked out, I was always welcomed with a smile and made to feel welcome. They were available and happy to help when I asked for directions or needed recommendations for area attractions and events.

Great OKC Hotel for Families
When traveling with kids, you want a hotel that offers amenities for them as well as the adults. The outdoor pool was a family oasis and a great way to unwind after a long day. Large comfortable lounge chairs provided ample space to lay out and relax as the kids swam. Inside, the lobby featured an area with a pool table, comfortable seating areas, and checker board tables. I don't remember the last time we played checkers, so that was a must for the kids.
Animals are part of the family too and Aloft Oklahoma City takes care of them too. The hotel is pet friendly and their pet program offers toys, treats, dog bed, and more to make your four legged friend comfortable too.
Find out more about Aloft Oklahoma City at their website aloftoklahomacitybricktown.com
Have you ever visited Oklahoma City? What was your favorite site or attractions?
Disclaimer: Our stay at Aloft was sponsored by the Oklahoma City Convention and Visitors Bureau as part of the SeeOKC Staycation. All opinions expressed are my own.